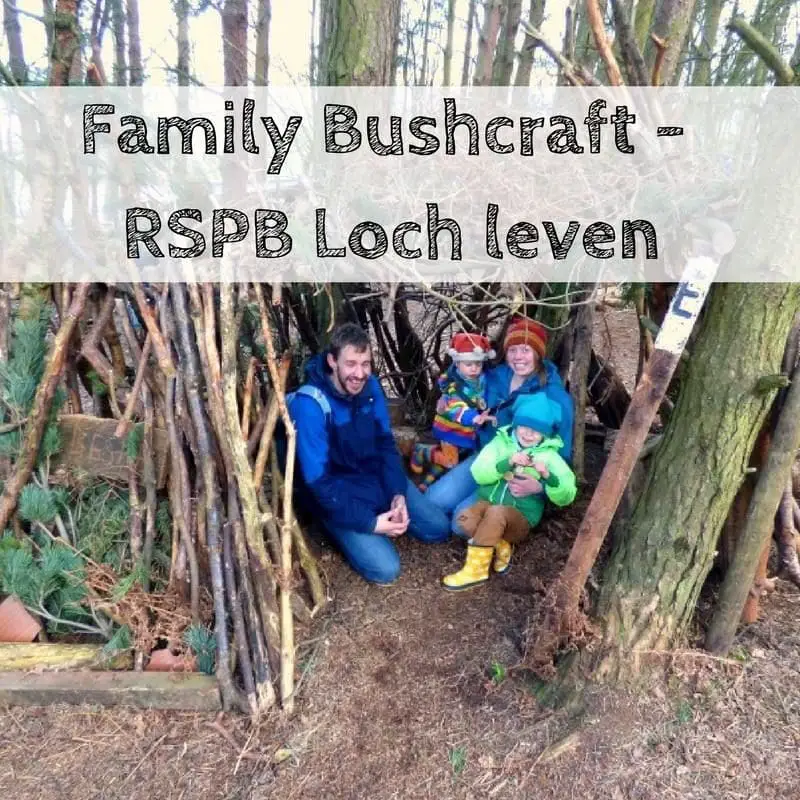 Last weekend we enjoyed a fantastic family bushcraft session at RSPB Loch Leven. We often head out to the woods to play, but this time all four of us were there together as a family.
RSPB Loch Leven
The RSPB nature reserve at Loch Leven is a brilliant place to visit with the family, even if you are not attending one of the many events.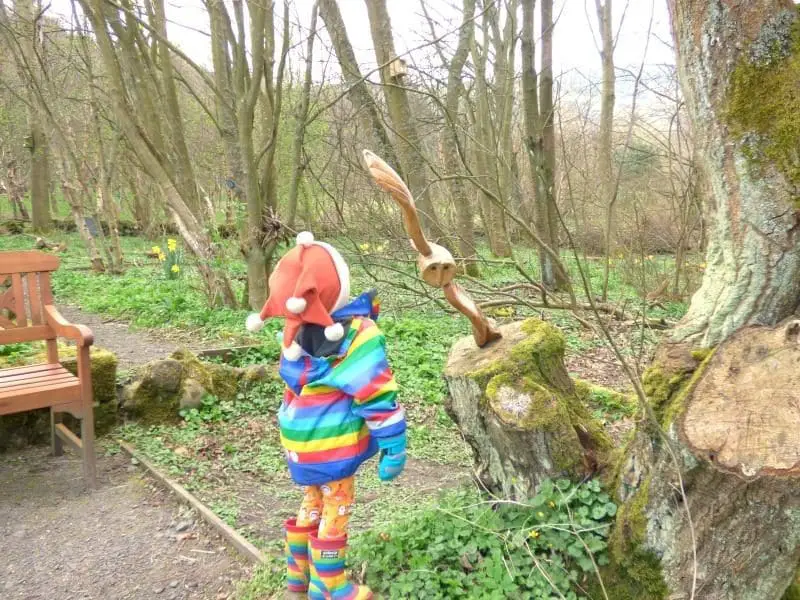 There is a lovely little Leafy Loop Trail where you can explore wildlife gardens, ponds and build an amazing bug hotel. Then there are the multitude of wood carvings, from owls to squirrels and totem poles. We rented a pond dipping kit from the visitor centre to have a look in one of the ponds on the site. We didn't dip for long, but found an array of wildlife including sticklebacks, tadpoles, caddis fly larvae and whirlygig beetles.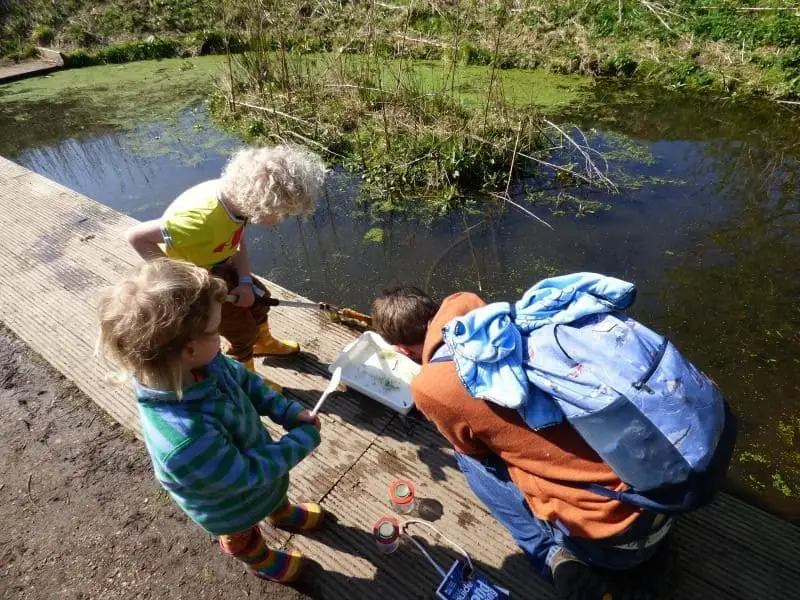 I love the animal and bird cut outs in the fences and there is one particular fence that screens the birds and squirrels on the feeders. We didn't manage to spot a red squirrel on our visit, but that may be because it was such a nice day and there were a lot of kids running around.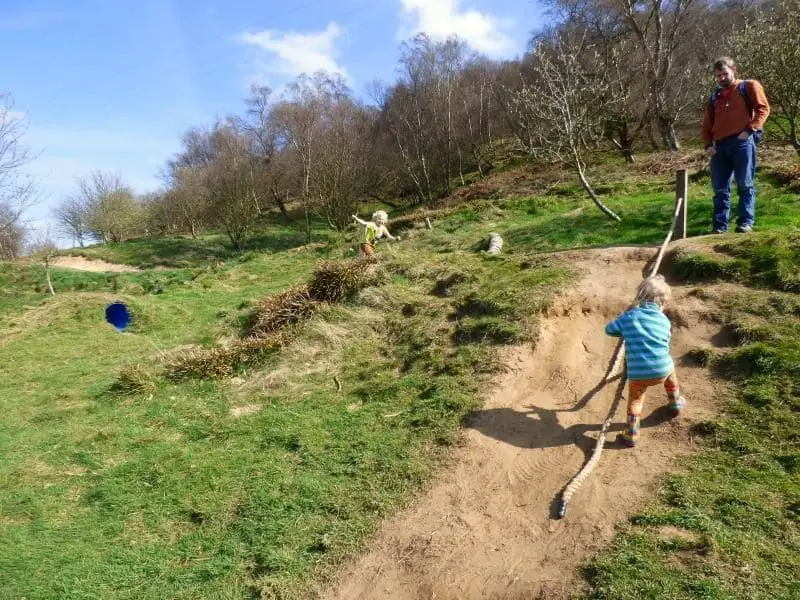 At the top of the picnic area there is a fab little children's natural play area. Complete with tunnels, logs, ropes and slopes. Plenty of children were enjoying this area whilst we visited and of course our two had to get in on the action as well.

There are also plenty of walks and the bird hides to visit, don't forget the binoculars! By the time we had managed to reach the hides the boys were getting tired and so we quickly visited the first two hides. We spotted Lapwings, Herons and geese among other birds. I love watching Lapwing, the way they fly and the call is just magical to me.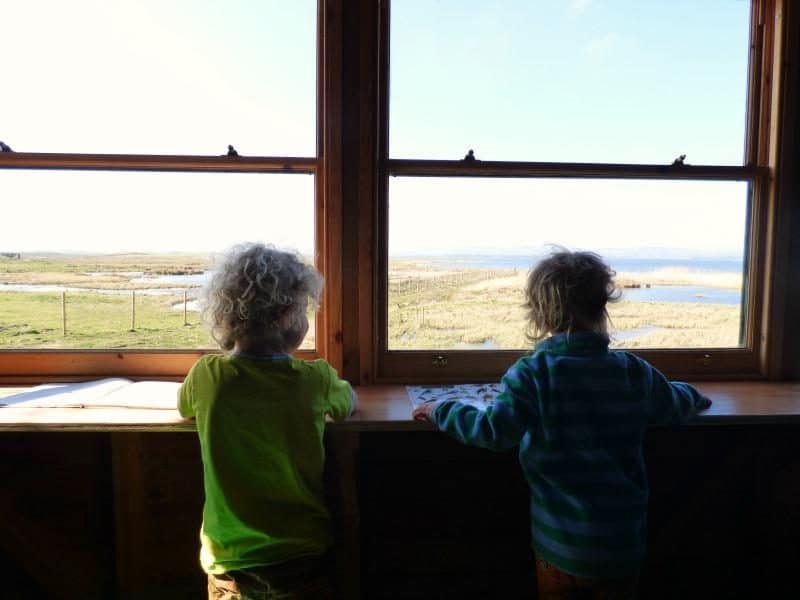 And when you are feeling peckish head to the lovely cafe in the visitor centre.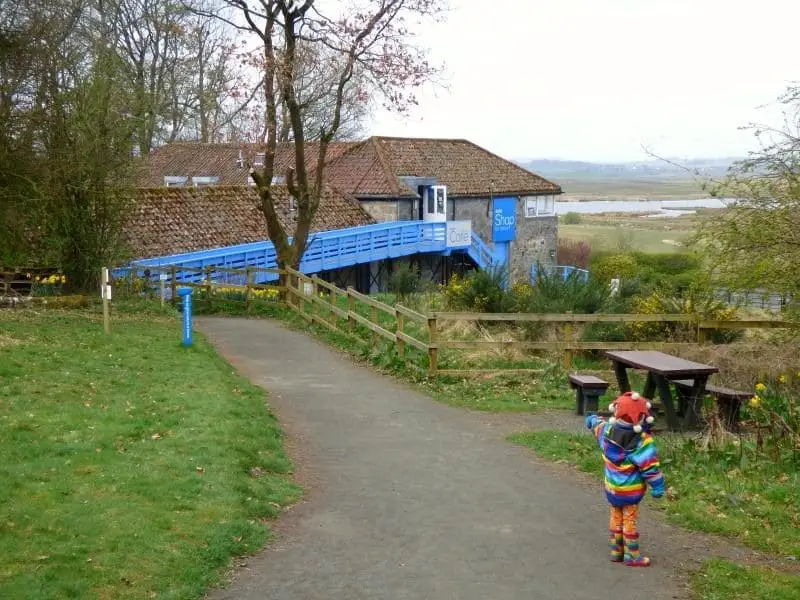 Family Bushcraft
We joined another 9 families for the bushcraft session on Saturday morning. The session was led by Alice, who quickly got us started on creating our 'wookies' as soon as we arrived. Wookies are wooden cookies that each person sanded and drew their own designs on.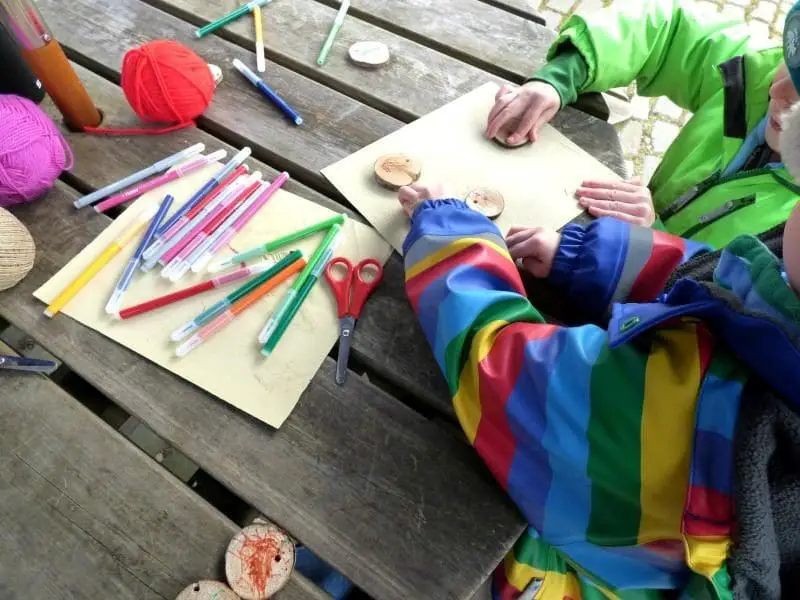 Next we were led into the woodland and found the bushcraft session base under a canopy. We split into groups and started building dens, the first task in bushcraft skills.  As there was only a limited area for building shelters we paired up with another family and built a giant den for us all.  We had a great time and all the children loved adding littles details of tables, chairs, door signs and other extras.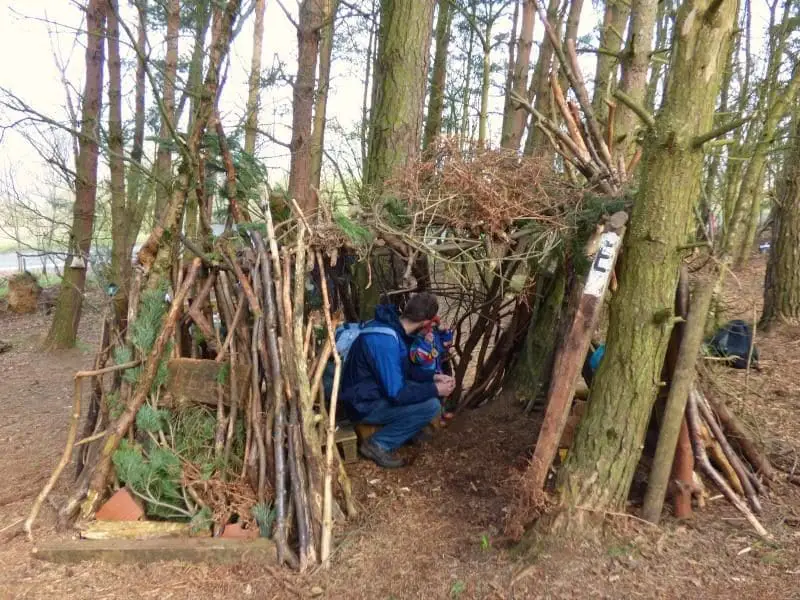 The next task was to practice our fire lighting skills.  Something that daddy was particularly pleased to get involved in.  We used a flint and steel to create sparks and light pieces of cotton wool on fire.  Littlest needed some help and after being shown a few times eldest managed to light one almost by himself.  It's a great skill to have and I think a flint and steel will be on our list for when we next visit the woods with our home ed group.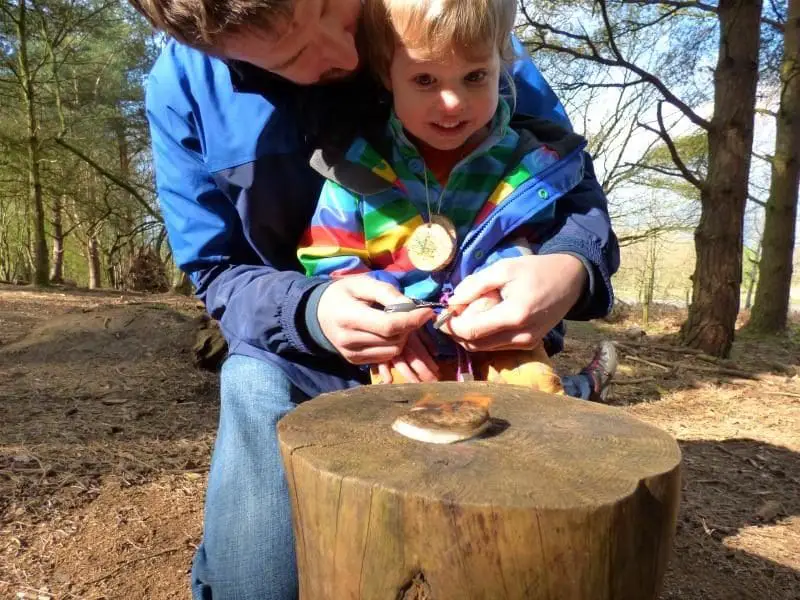 The children all gathered kindling, fortunately it had been quite dry recently, and Alice lit the fire in a fire bowl.  Once it was properly going each of the children used a willow stem that they had peeled the bark off to roast marshmallows and apples to eat.  The apples took a while, but looked quite like a baked apple you might have for dessert.  I didn't get a chance to eat any, that was all for eldest!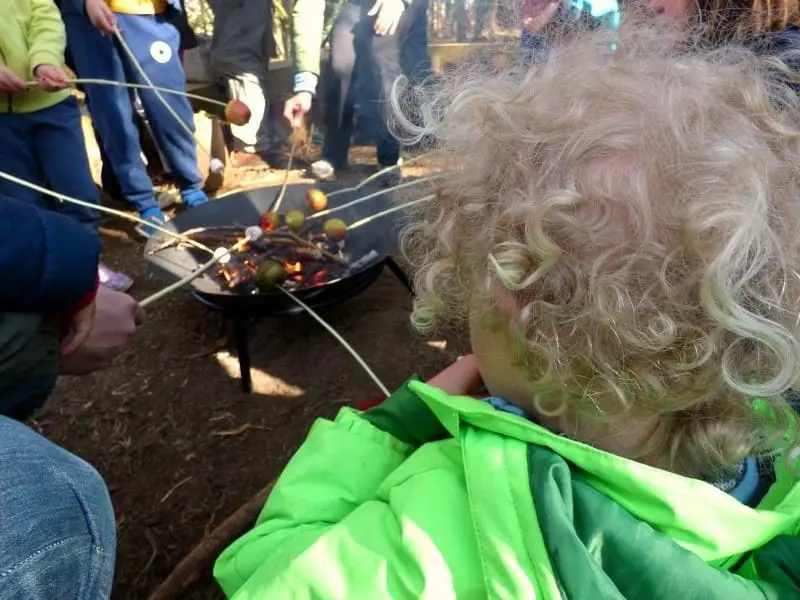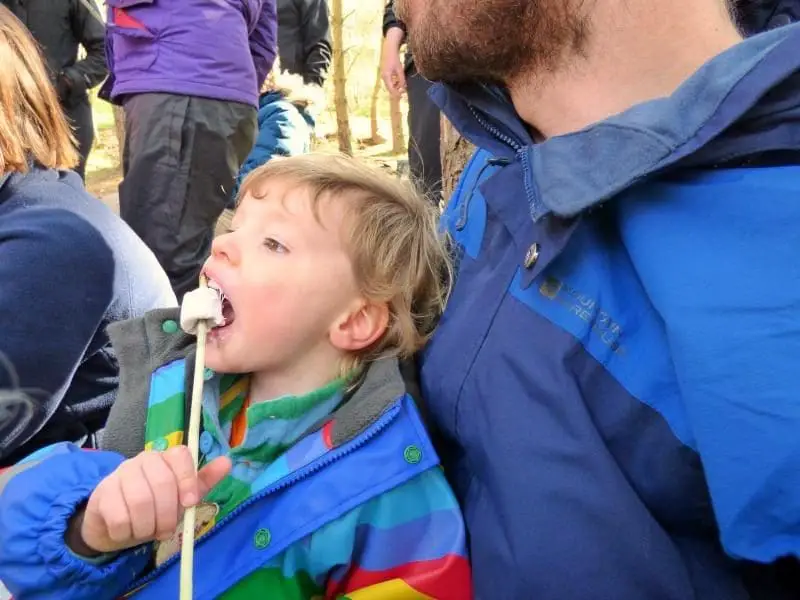 Other Family Fun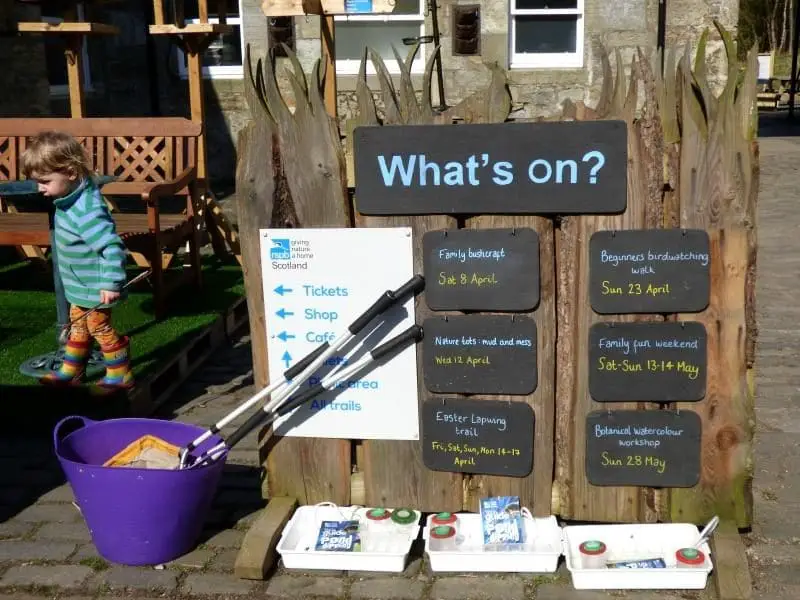 There are lots of family friendly events going on at Loch Leven this year.  The events include a family fun weekend, watercolour workshops, summer holiday wild challenges, animal tracks and signs, and a bat walk.
There is also the Big Wild Sleepout at the end of July where families can bring their tents down to the reserve.  Enjoy bushcraft activities, bat and moth walks and toasting marshmallows in a mini festival like atmosphere.  It sounds amazing, but you need to book as places are limited!
Half Price Entry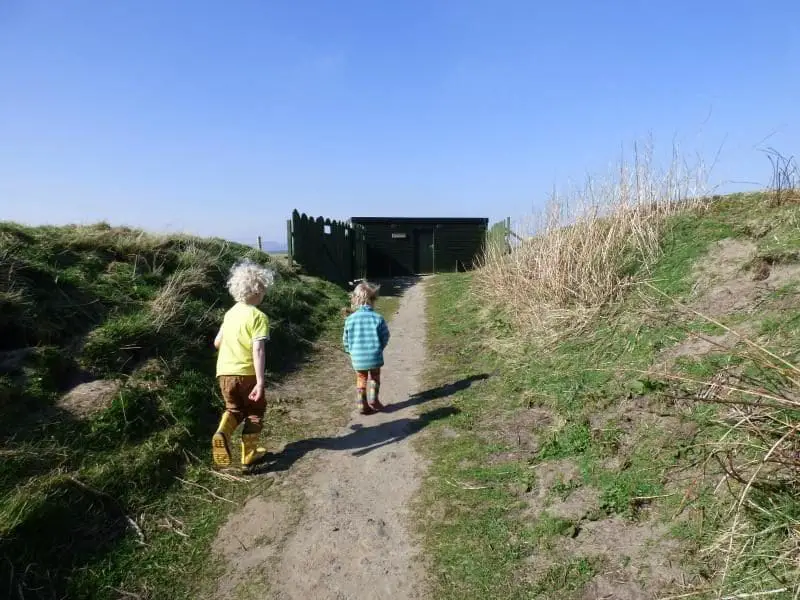 Between the 1st April to 31st August 2017 the RSPB are offering half price entry to families to three of their family focussed reserves, Loch Leven, Loch Garten and Lochwinnoch. You just need to visit this link and download the voucher and take it along on your visit.
Pin For Later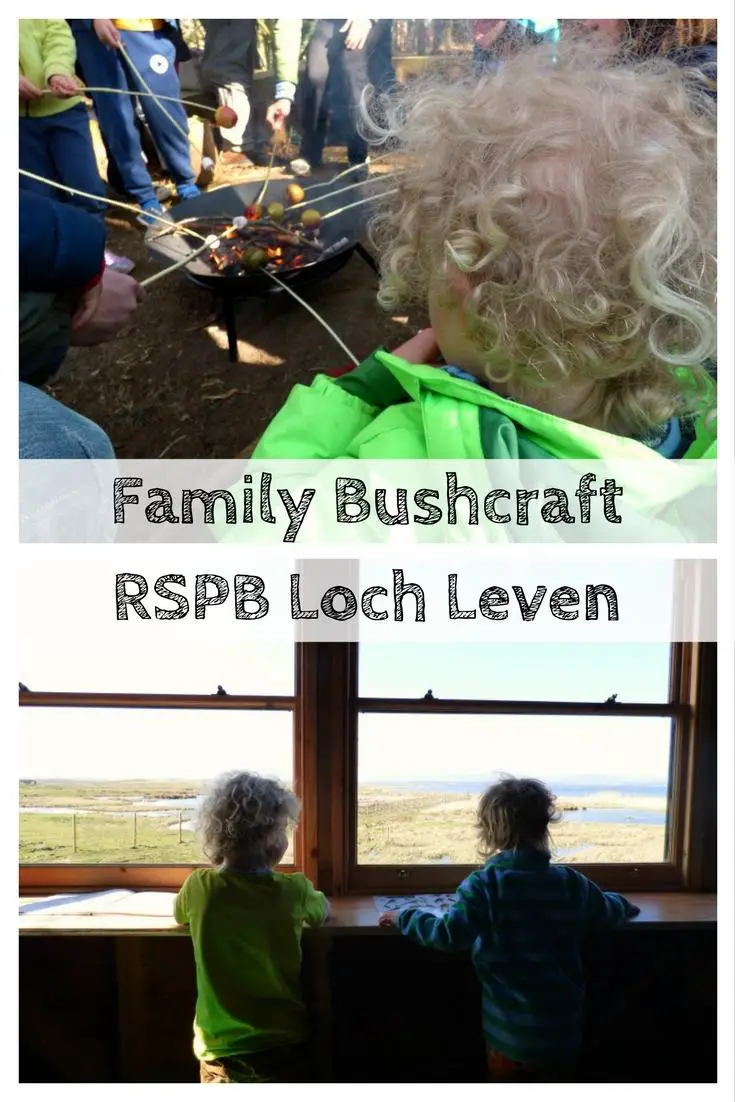 * We were given free entry for the purpose of this post, however all opinions are my own.