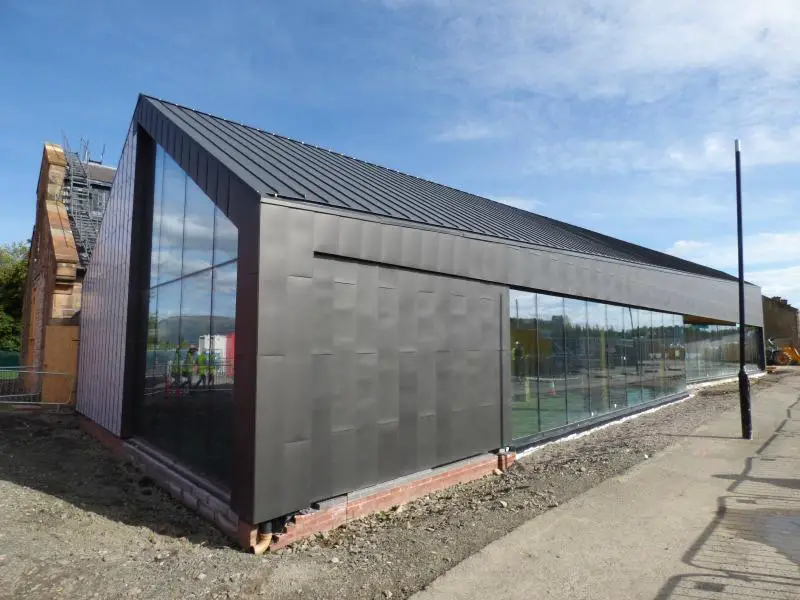 We were recently invited along to the Engine Shed Doors Open Days Event last weekend.  I knew a little of what they had planned to do with the building after finding out they were having a fun event with great activities for kids, which I listed in my 'September What's On' post.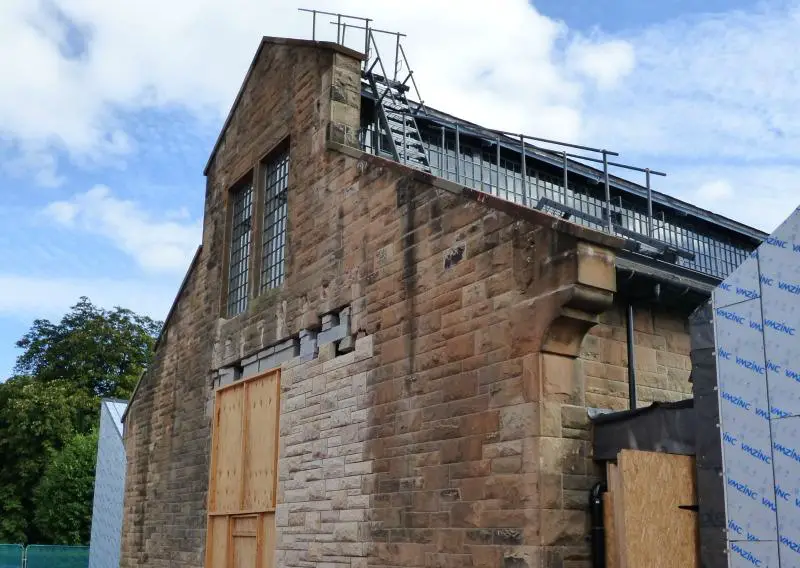 However, I had not quite grasped the full extent of what was planned for the space.  The Engine Shed is (as you may have guessed) an old train shed situated beside the current railway.  It's had a complete revamp with two new wings to the building creating a large airy space inside with workshop, office and lecture theatre spaces as well as a huge area for exhibition space and interpretation boards.  The project is run by Historic Environment Scotland (HES) and is intended to be a world class Hub for Building Conservation in Scotland.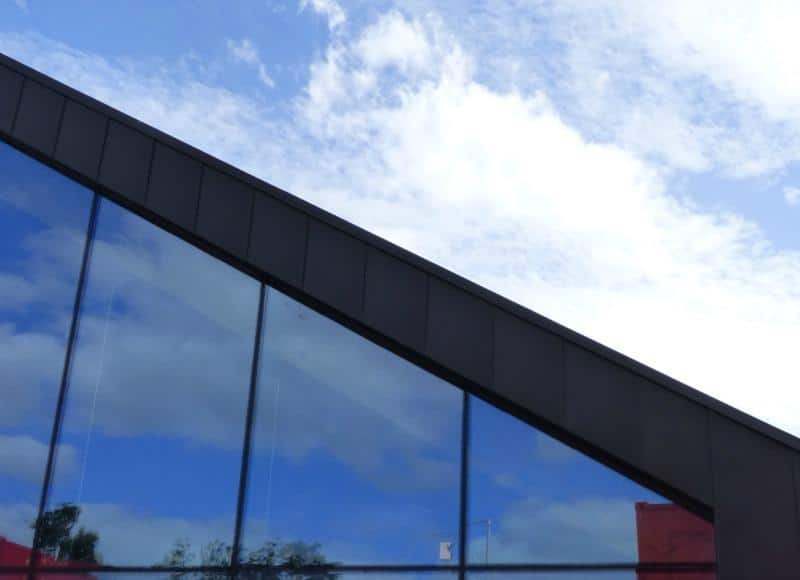 After a tour around the building, discovering exactly how much thought has been put into using local and reclaimed materials and preserving the original features of the engine shed itself, it's clear that this is going to be a bit of a gem for Stirling area residents.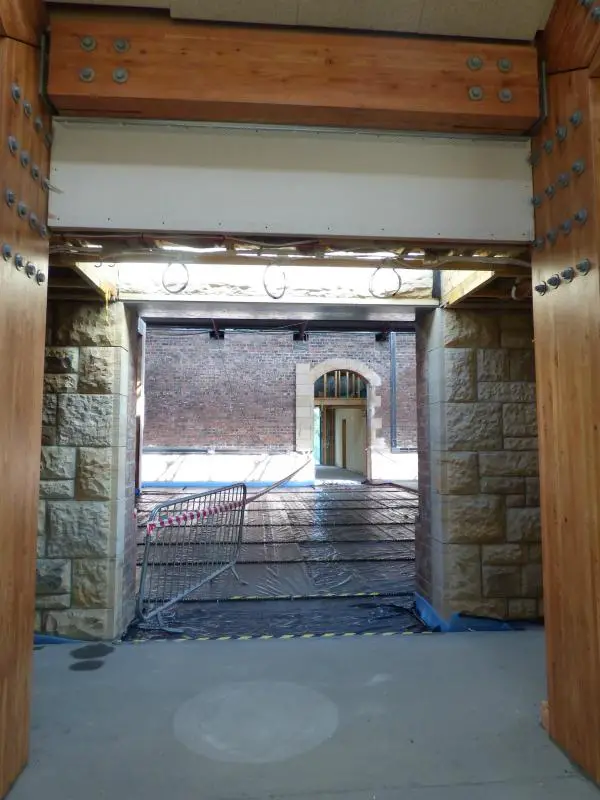 The building work is to be completed by November 2016, however it will be Spring 2017 before its open to the public.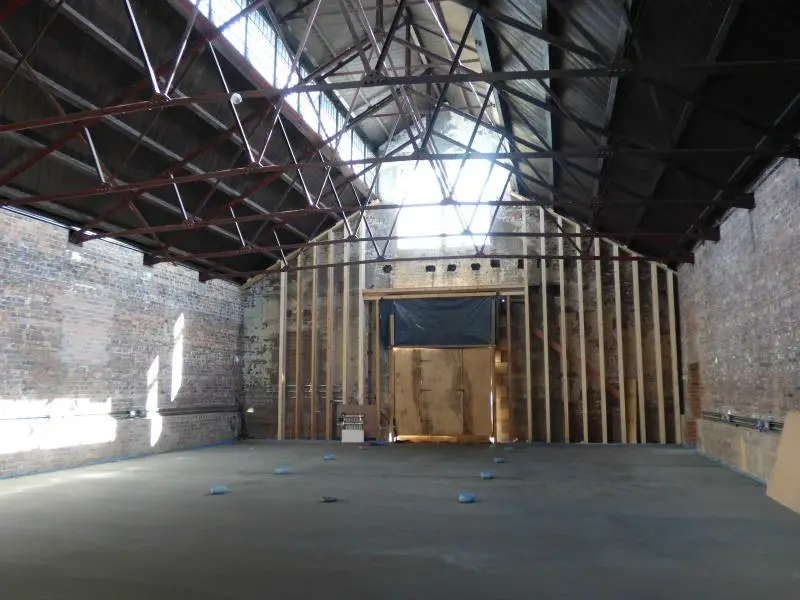 I loved finding out the plans for the internal spaces and there seems to be something for everyone.  The main space inside the old engine shed will be open to the public on a daily basis, where you can read the interpretation panels, pick up an iPad and interact with a giant map of Scotland (the main feature) and on occasion you can test out your skills with different materials, such as stonemasonry.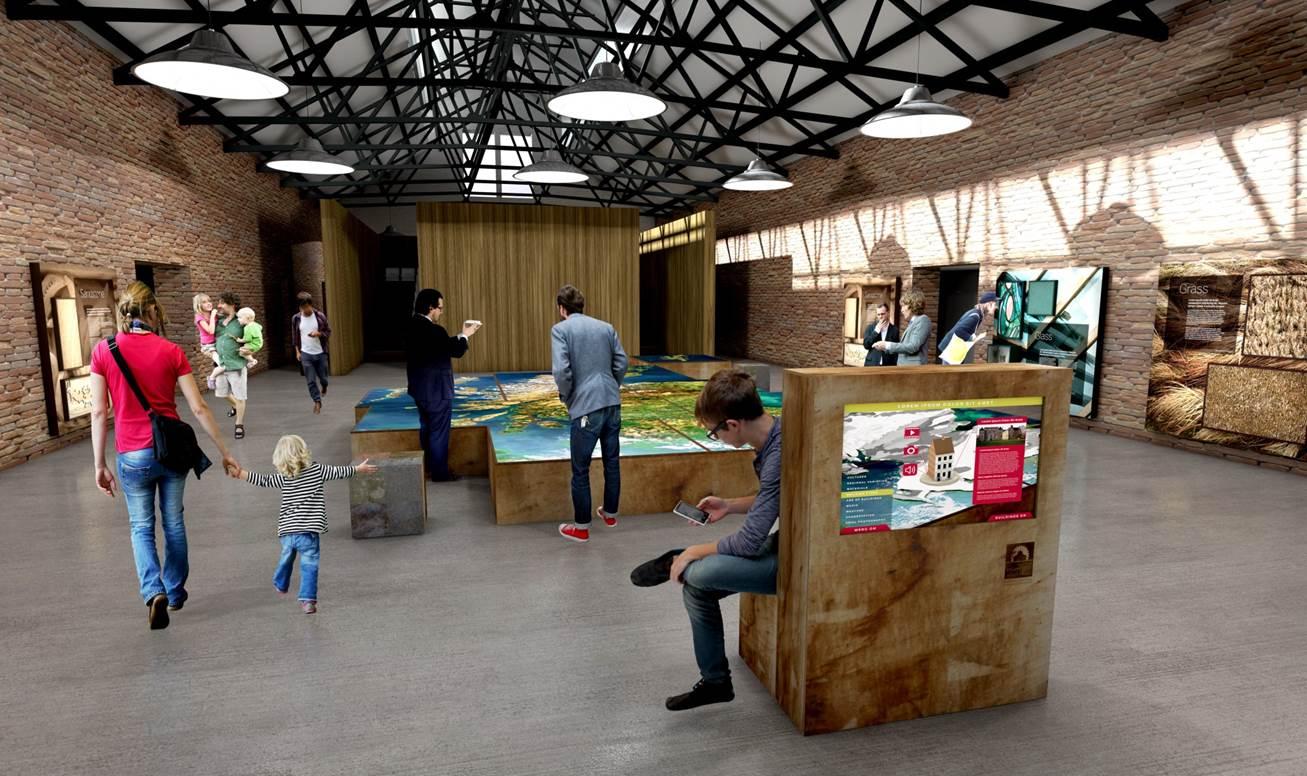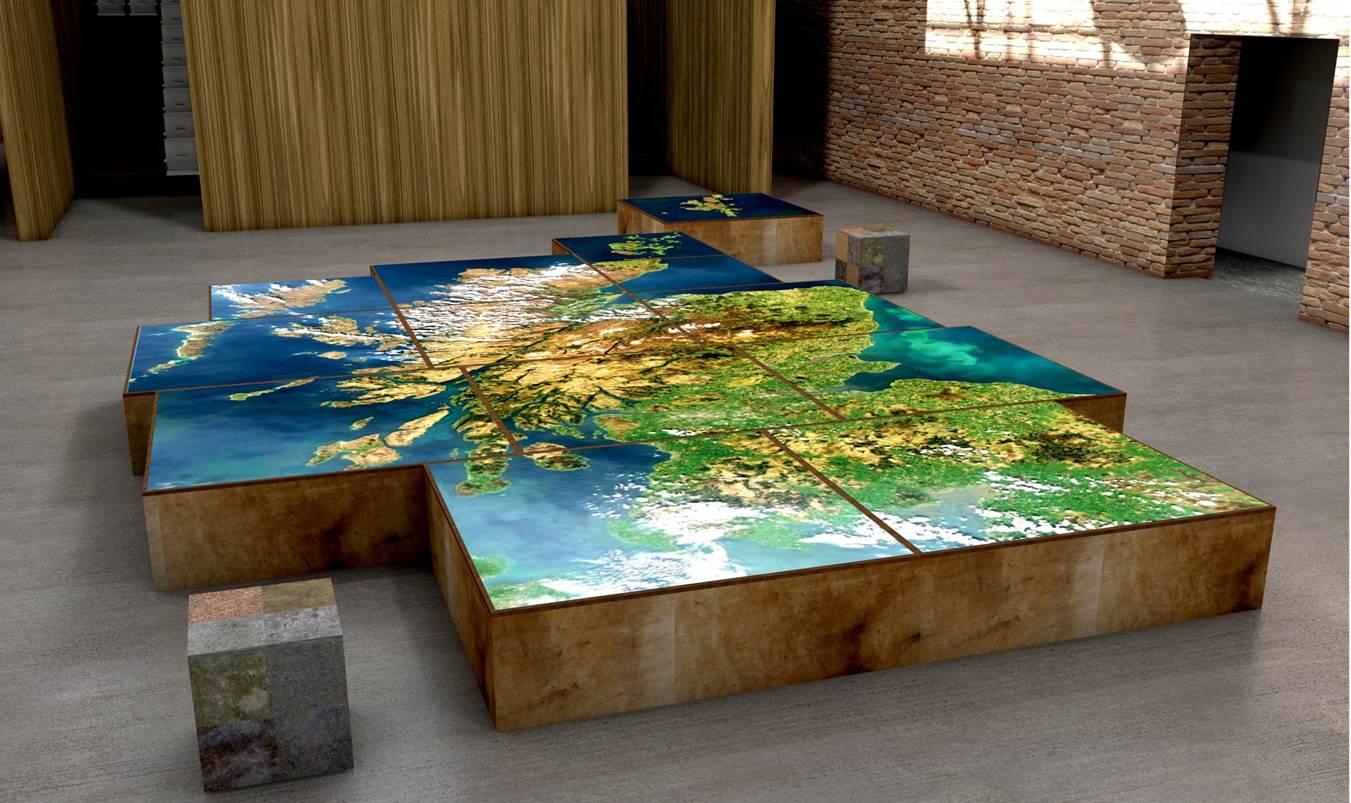 This would be perfect for us as a home educating family, where we can get off the train and drop in to learn more about the history of Scotland and its buildings.  On weekends there will sometimes be activities for families and in the evenings there will be talks and demonstrations.  You can also attend lectures and workshops to gain a building conservation diploma, which is great news for those concerned about the future of building conservation.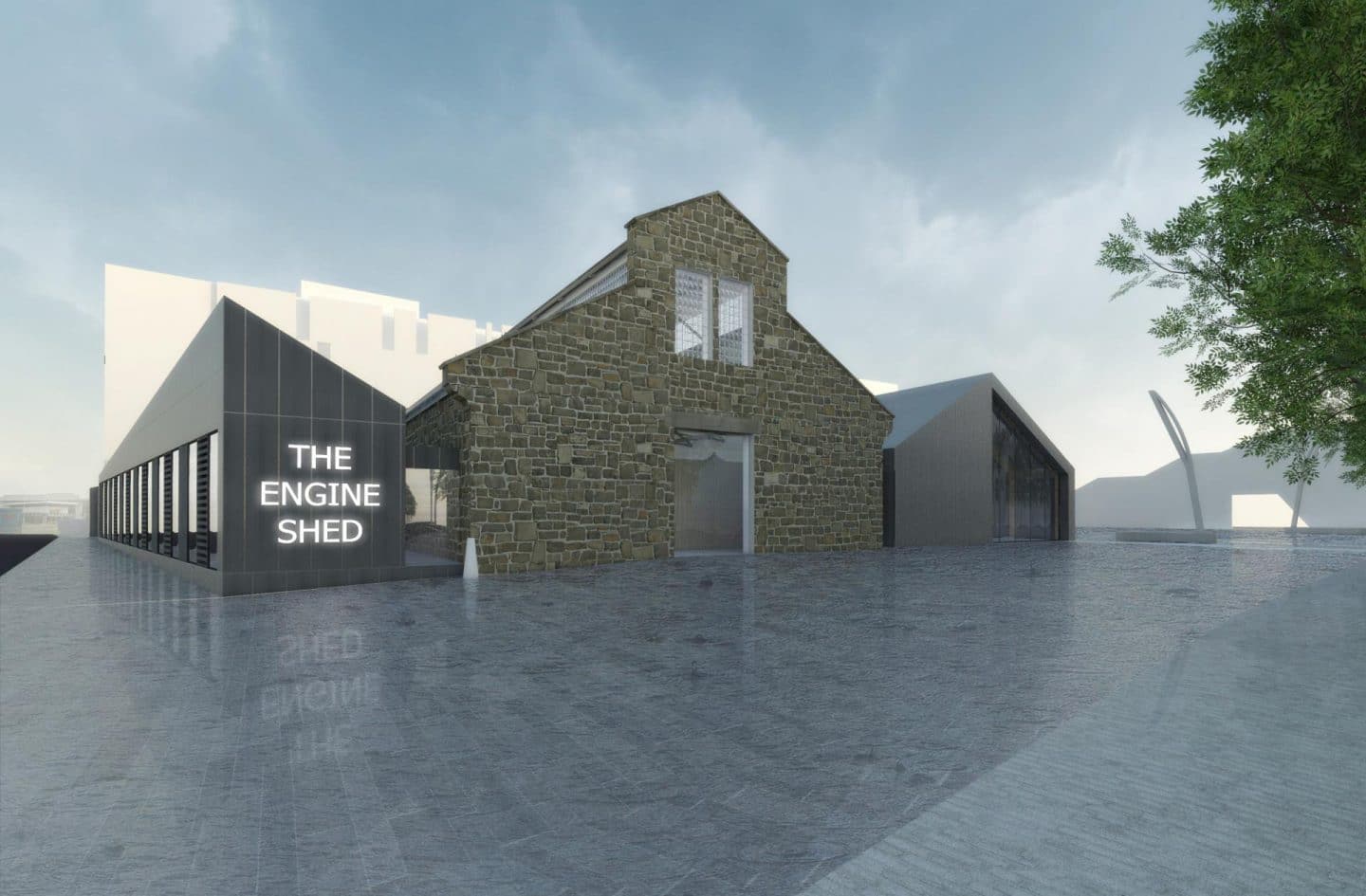 During the day the building will have educational groups visiting for tours and some hands on demonstrations where they can get involved and hopefully inspire children to get involved in one way or another.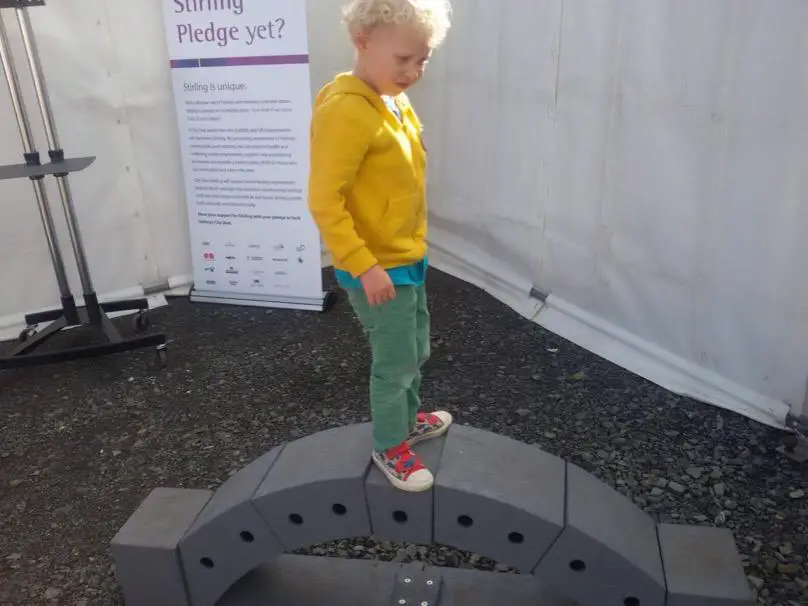 The Engine Shed Doors Open Days Event last weekend gave us a taste of what can be expected from the family orientated activities, from creating bridges from blocks, to historical mini golf (a definite favourite of my two!), soap carving, blending juice on a bicycle, lego construction and virtual reality headsets.  There was so much to do and learn.  My boys had a fabulous time and would love to visit this type of event again.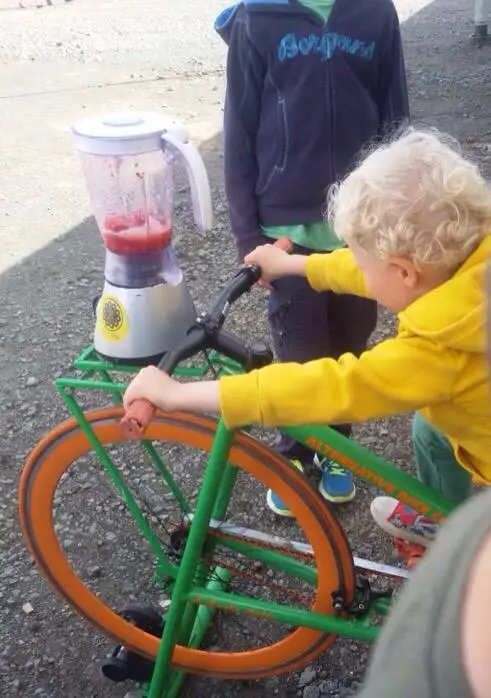 It's great how much of a community feel both the event and building has and that it's a building to welcome people of all ages and stages of interest in historical buildings.  I have high hopes for this project and can't wait to see what it's like when completed!
If you would like to find out more about The Engine Shed then head over to their website here.
J x
* I was not compensated for this post,  but just had an amazing time at the open doors day.