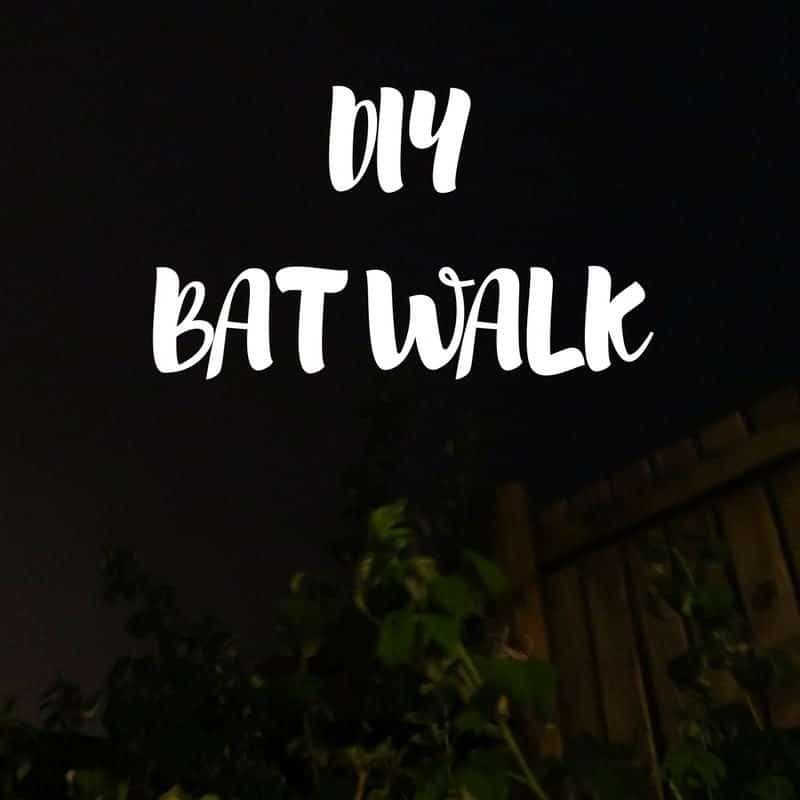 Do you ever get annoyed about the number of midges biting you when you're out in the countryside?  Well this is one of the reasons our bats are so amazing.  A single Pipistrelle bat can eat 3000 midges a night!  I love that fact and it definitely is one of those facts that most people can relate to.
It's always important to encourage wildlife, but certain species seem to get all the good attention, think red squirrels and otters.  Whereas bats are left by the wayside as people know little about them or are scared of bats.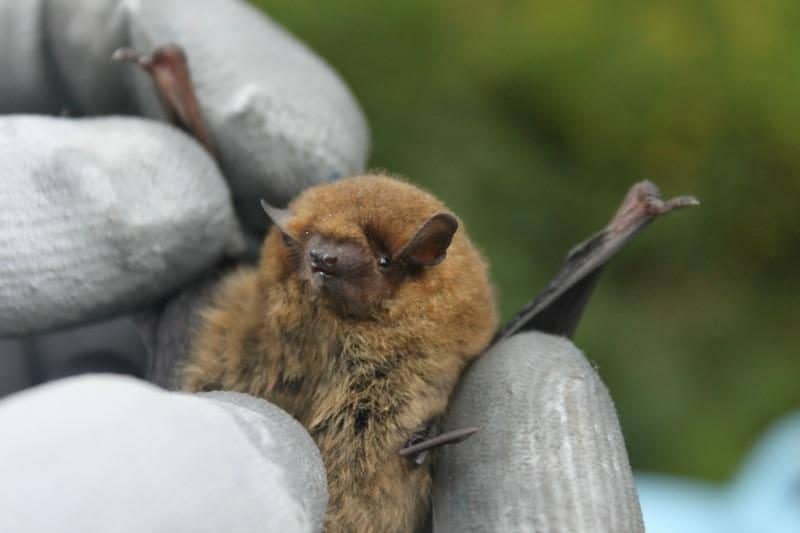 Well they really aren't scary at all, they are fantastic little species!  I am proud to be a licensed bat worker so I can visit their roosts and handle them when necessary.  But you don't need to have a license to enjoy bats, you just need to go for a walk at dusk (or dawn if you are up early!).
Getting Prepared
As with all walks outdoors it's best to be prepared! The clothing you need depends on where you are going to be.  If you are out on muddy, uneven paths wear walking boots or wellies and on evenings when it may rain bring waterproofs.
Take a couple of torches for when it gets dark and if you have a bat detector it's fantastic for listening to the bats.  If you don't have your own bat detector then get in touch with your local bat group and see if you can borrow one.
When To Go Out
The best nights to see bats are dry nights, although they do come out when it's wet.  It's normally a better experience if you are dry!
The typical bat species found around built up area are Pipistrelle bats, which can be out around half an hour before sunset.  However, they are typically emerging in larger numbers at sunset.  You can check the sunset times for your area here and aim to leave the house around then.
The best time of year is between May and September when they are most active, however August/early September may be the easiest time with children as sunset is earlier.
Where To Go
Bats can be found in many different places, however certain features can normally guarantee more bats.  In towns you want to find areas of vegetation (such as tree lines or parks), particular those with associated water courses (river and canals are great for spotting bats).  Older buildings often have bat roosts, but equally many newer buildings can have bat roosts too.
In the countryside go for a walk along woodland edges or along woodland paths where there are open areas.  Again, along rivers or canals are also good places to spot bats.
Basically anywhere there is a large number of insects flying around you are likely to get lots of bats!
What To Look For
Dusk is a great time see bats flying against the pale sky, so you will need to look up at the sky in gaps between trees.  Shine your torch across water courses, particularly those areas that are smooth (not bumpy/rapid water) and look for bats flying through the beam of light.  On water courses it is more likely that you will have Daubenton's bats flying close to the water and catching insects.  Daubenton's are a bit bigger than Pipistrelle bats and you can read more about these and other UK bat species you might find here.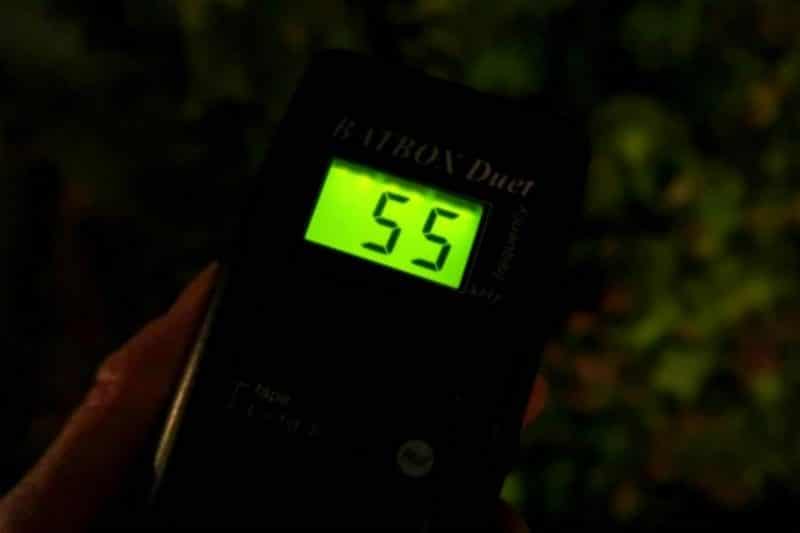 With a bat detector you will need to get the right frequency for each bat species.  For Pipistrelle's it depends whether you are more likely to have Soprano Pipistrelle's (55kHz) or Common Pipistrelle's (45kHz).  The south of the UK has more Common Pipistrelle bats, whereas the North of the UK has more Soprano, but just move the dial between the numbers until you get a good clear sound.  You can read more about bat call frequencies on Staffordshire bat groups page here.
So, what are you waiting for?! Get out there and go on a bat adventure!
Pin For Later