I realised that I didn't get around to writing about our visit to the Corrieshalloch Gorge NTS site.  We stopped off at the gorge on the way to Ullapool to catch the ferry to Lewis.  It's a perfect stopping point to stretch legs and admire the view along the gorge.
The Gorge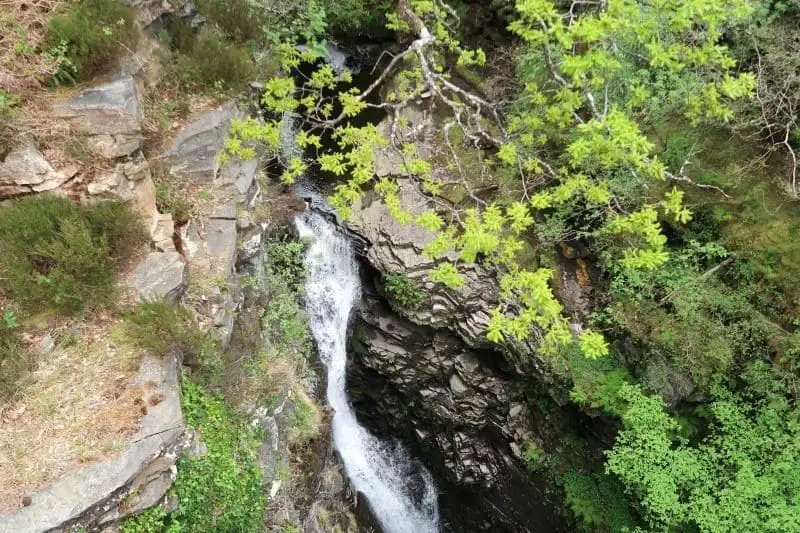 Corrieshalloch Gorge is stunning and you can get an amazing view from the suspension bridge down into the tree lined gorge below.  There are beautiful waterfalls that plummet down the steep rocks and are particularly spectacular after rainfall.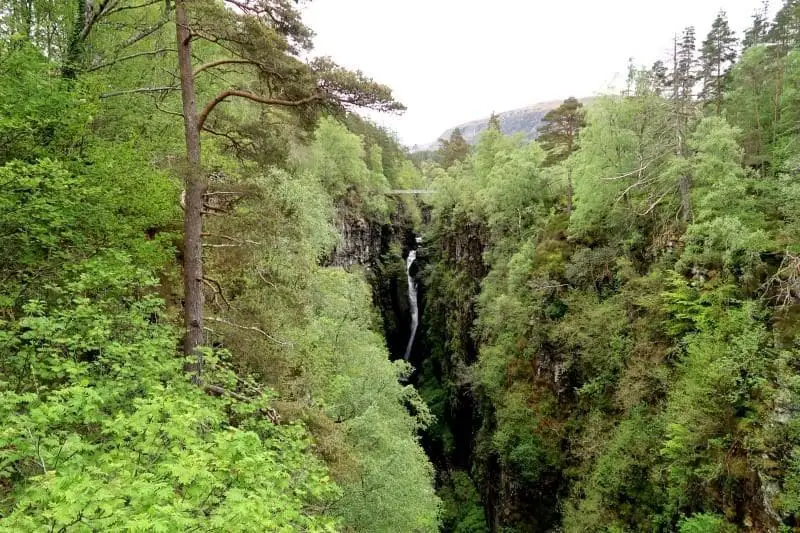 From the suspension bridge you can walk down some woodland paths to a platform that is takes you out a little way over the gorge.  It was quite fun to look down through the metal grating to the river below.  You can also get a good view back toward the suspension bridge.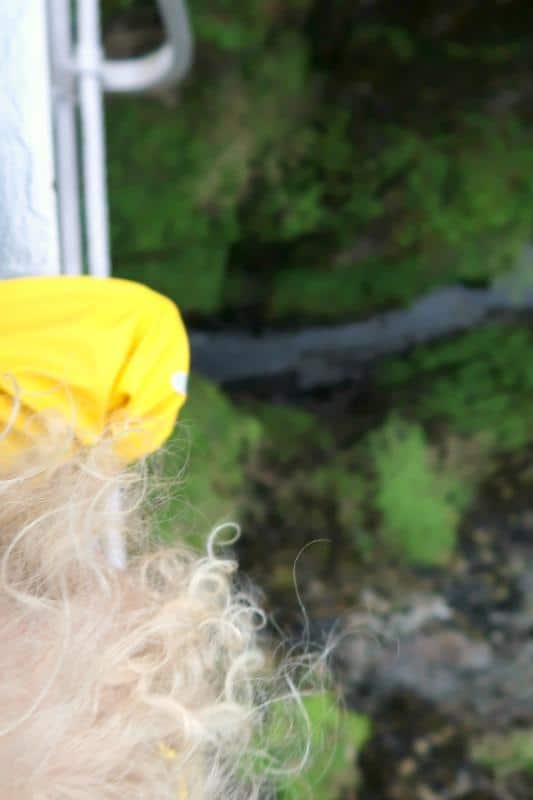 Of course if you have kids you may find them more interested in swinging around off the end of the bridge wires!  Not recommended of course, but it's not much different to swinging off a tree branch I guess!
If you follow the paths through the woodland you will find yourself surrounded by beautiful woodland and may see a variety of birds.
Access
The paths are fairly steep, although quite smooth down to the bridge.  On the other side of the bridge there are quite a few tree roots around so not possible to get across if you have mobility problems.
Parking is limited, but as people tend to use it as a place to stop for an hour or less there tends to be a space available at most times.  There's also a small catering van, which is great for snacks and drinks.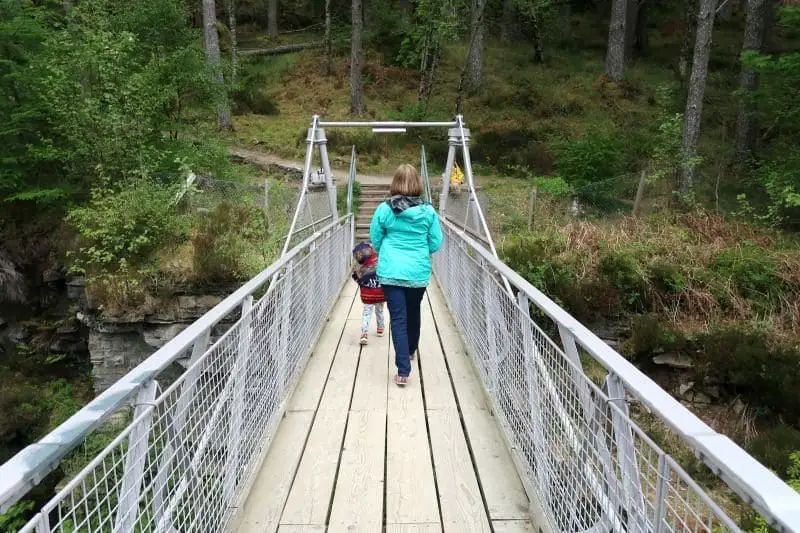 It's a great place to visit with young kids as it's such a short walk that they will easily manage it, even if they are tired or grumpy!
Pin For Later