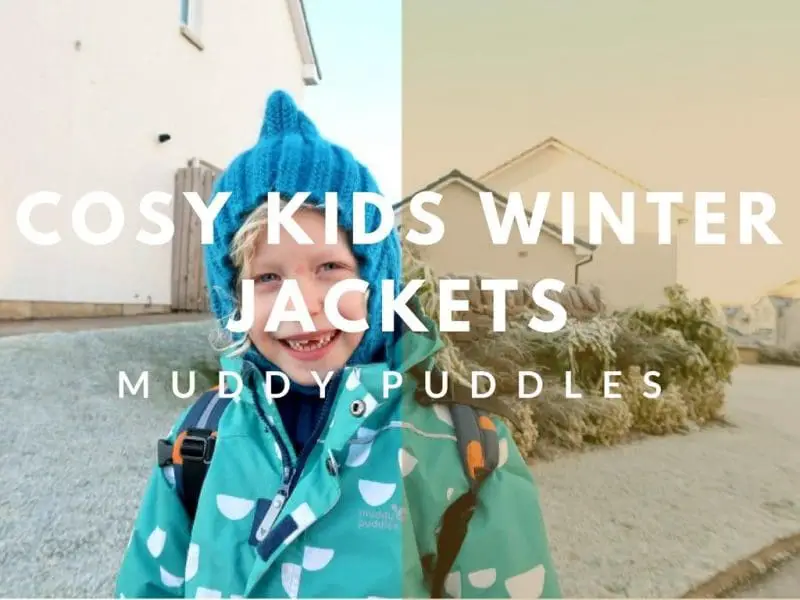 When you live somewhere cold like Scotland then you definitely need to have a cosy winter jacket.  So the boys have been testing out the new Muddy Puddles ski jackets.
Muddy Puddles Blizzard Winter Ski Jacket
We took the boys jackets with us to Iceland last week, where they were used every single day.  I am a little bit jealous that they aren't made in my size as the boys were ALWAYS very warm and comfy wherever we were.  Even bobbing up and down on the ocean!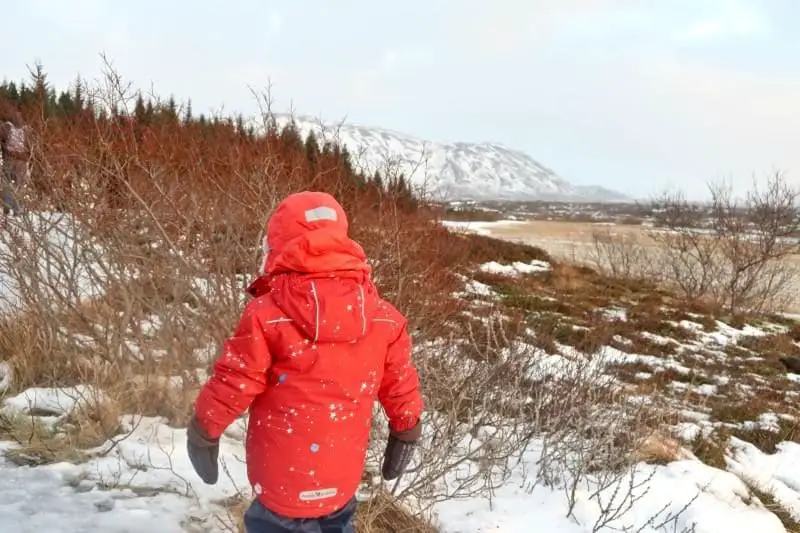 The jackets have some fantastic features, including reflective logos for high visibility, zip off snow gaiter, double storm flap, lycra thumb hole and elasticated ski pass holder.  Of course they are also padded with a soft fleece lining and have several great colours.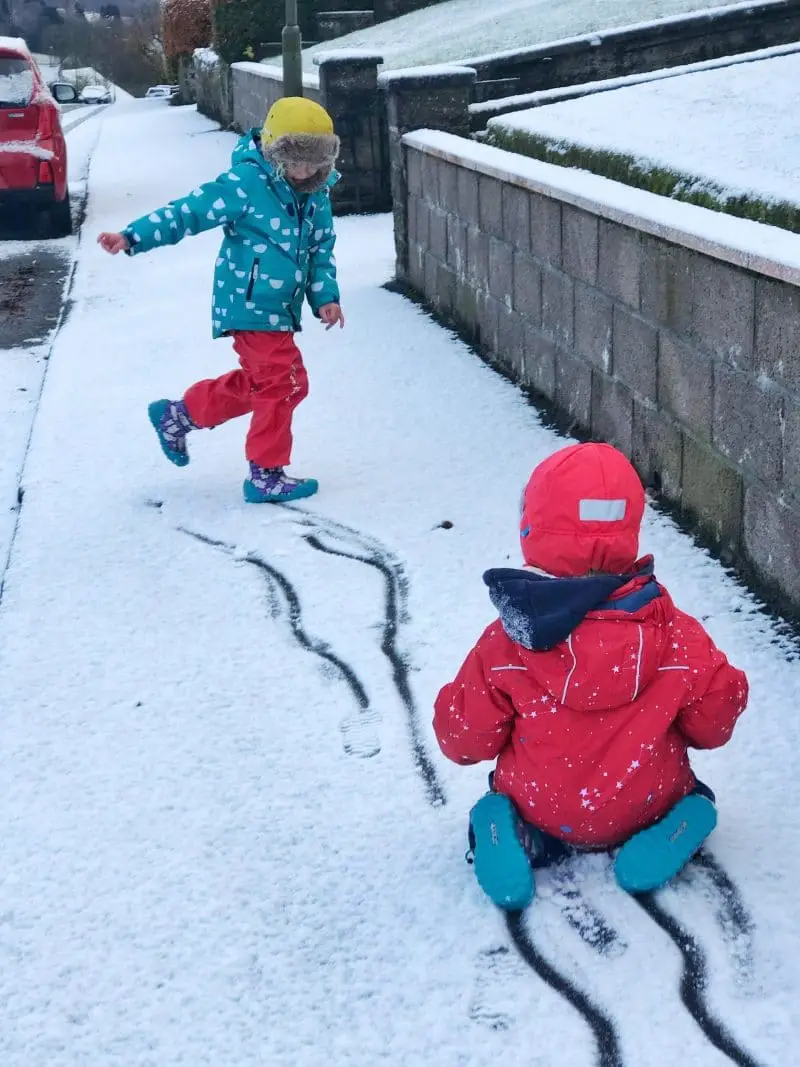 We had a fair bit of snow in Scotland just before we headed off on holiday and so the boys tested the jackets out by sliding down the path.  Not sliding on their feet (that would be too easy), but sliding on their knees and whole bodies.  So I can confirm that the snow gaiter really does keep snow out of the inner layers of clothing!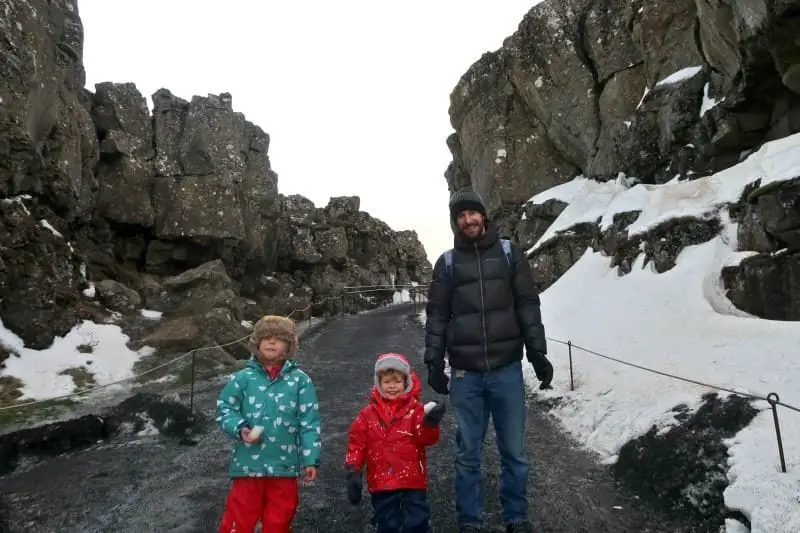 As you can probably guess my boys are rather tough on their clothes and test them to the max. I can definitely confirm that the jackets are still in amazing condition despite being worn almost daily for 4 weeks and being scraped against walls, fences, pavements and bikes.  We also now have two budding skiers, simply because they want to test out the ski pass pocket on their jackets! Ha ha!  I need to find somewhere that has family lessons!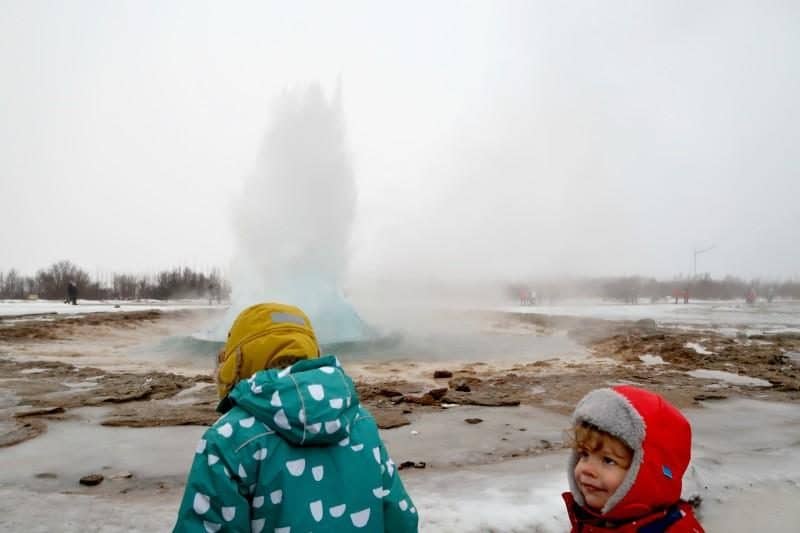 You will see plenty of the Muddy Puddles jackets on my Instagram over the next few months, they are the go-to jackets for everyday use.  Which is understandable when current temperatures hover around 1 degree!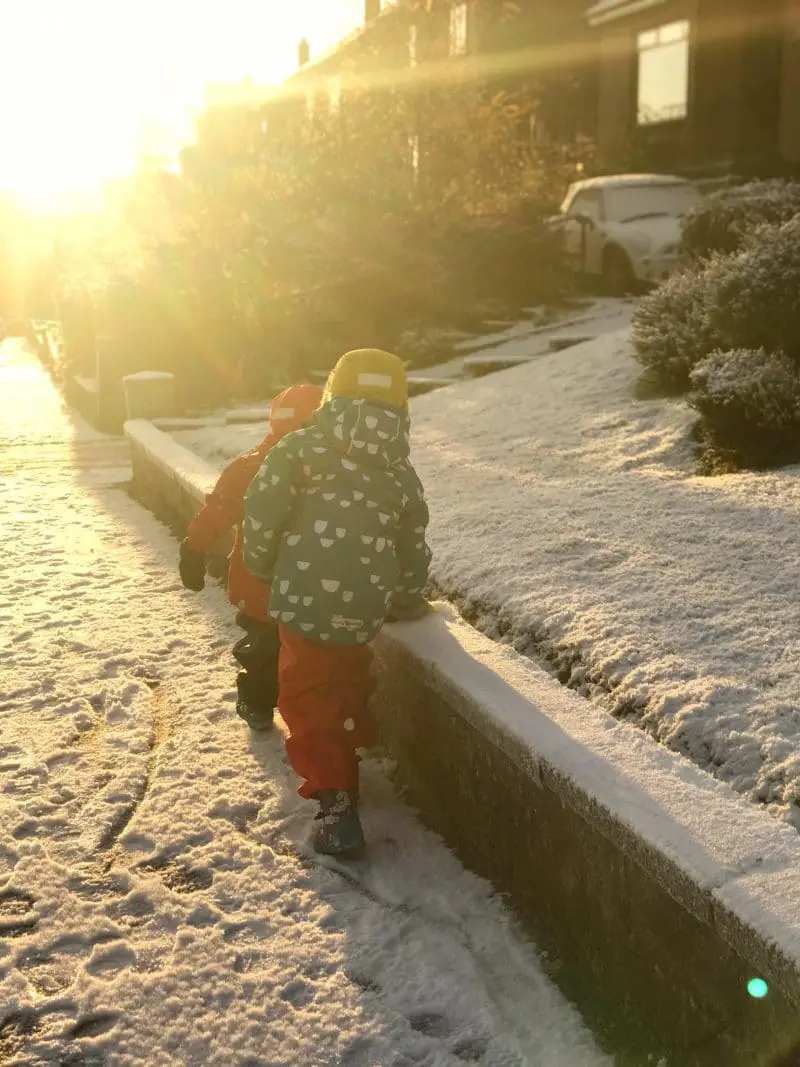 Finish Off The Look
You can also finish off the look with a couple of warm hats.  Littlest chose the knitted trapper hat in navy and multi-colour.  It's a gorgeous hat, although I think it's a little on the small size as it only just fits on his head despite being a size 2-5 years, he's almost 4 and still in 3-4 year old clothing for everything else, so size up if you think this may be an issue.
Our eldest chose the knitted balaclava which is perfect for keeping both head and neck warm.  He loves it and I can see it being the go-to hat for snowy days and even the frosty ones this week!  We were down to minus 7 the last couple of mornings.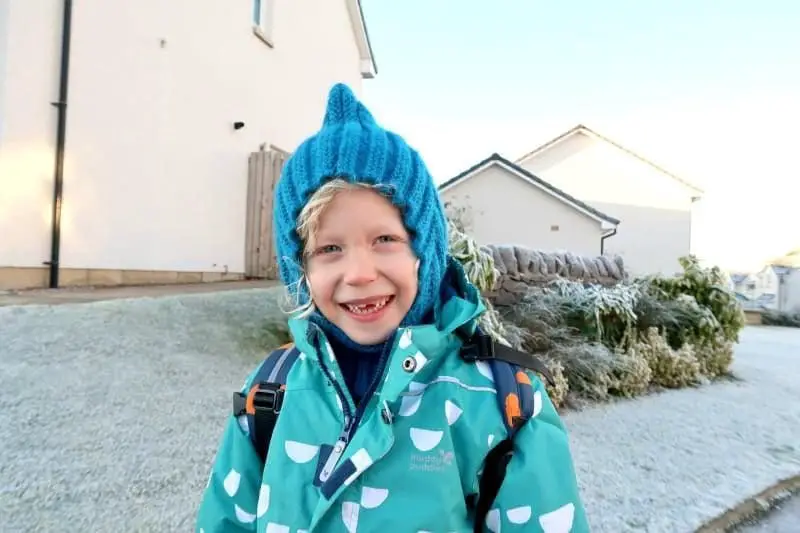 So don't forget to get your kids kitted up for winter, nothing worse than moaning about being cold, simply because the clothes don't do the job!  This little munchkin of mine had no qualms about making snow angels a couple of weeks ago! Ha ha!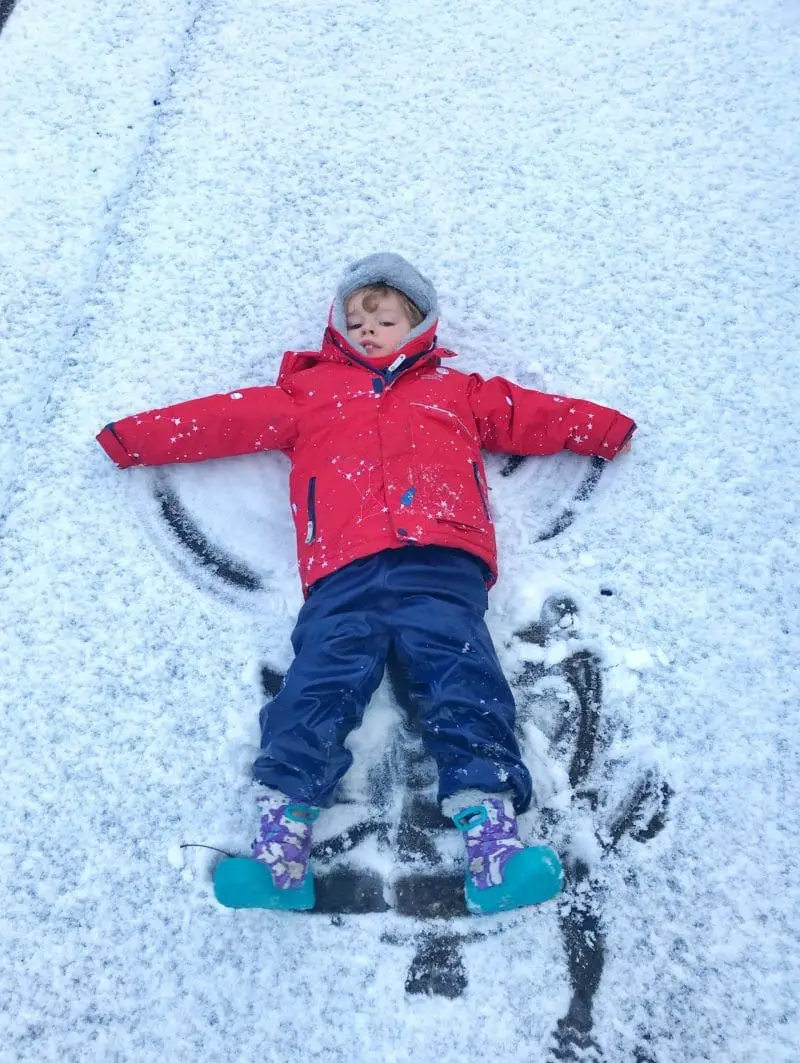 * We were sent the jackets and hats for review purposes, however all opinions are our own.