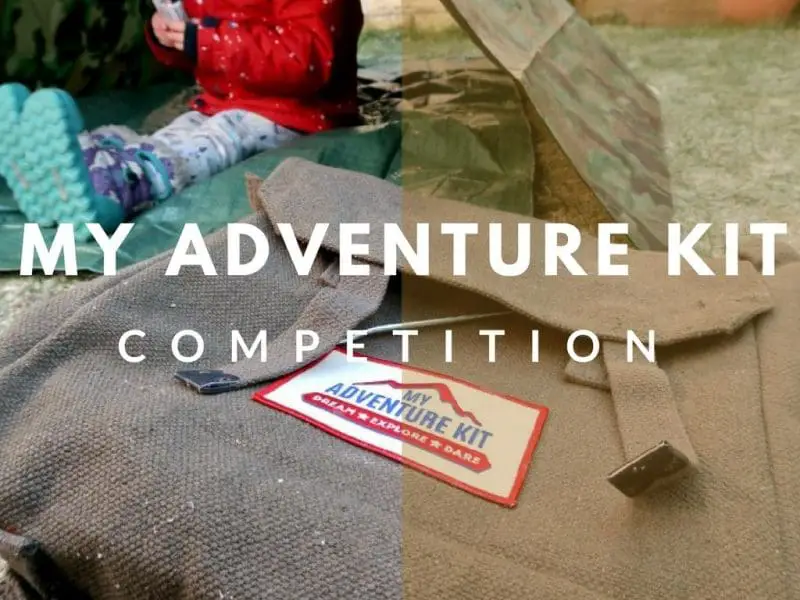 It has been absolutely freeeeezing this week, no snow but temperatures down to minus 7 up here in our part of Scotland.  We have been wanting to try out the boys new My Adventure Kit for a week now and decided to brave the cold temperatures to show you all exactly what it is and why it would make an amazing Christmas gift.
My Adventure Kit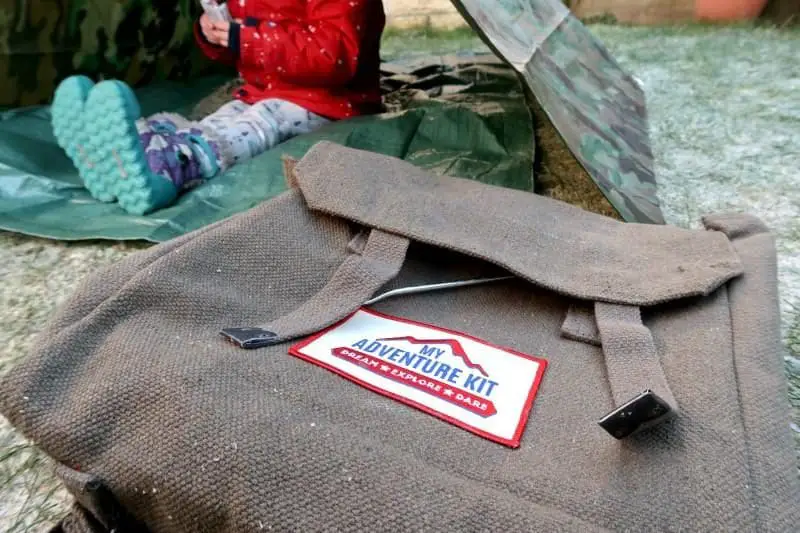 The kit comes in various forms depending on which one you choose, from a camping kit to fairy kit, there is something for every child.  We were sent the Essential Den Kit which includes everything you can see in the picture below;
Camo Tarp
Ground sheet
Paracord
Tent Pegs
Mallet
Wooden Sign
Sand bags
Box of fun snaps
Green Rucksack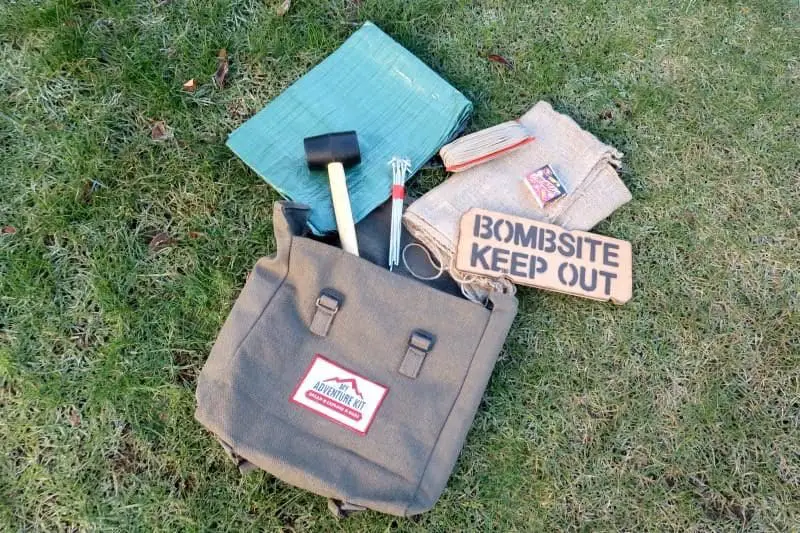 Of course before you set up the den you need to begin your adventure carrying the kit to wherever the wind may take you.  Normally we would head down to the woods for this sort of thing, but this particular day the boys were happy to stay near the house so they could nip inside to warm up!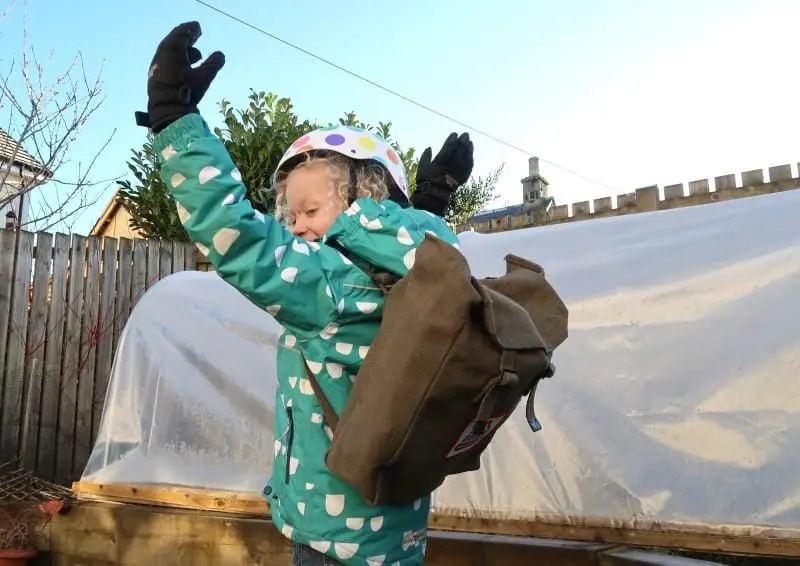 Everything fits neatly inside the bag and all you need is a little ingenuity to tying the tarp wherever you set the camp up.  And perhaps some scissors for the paracord if needed!
As I said we chose to put it up in the garden this time, but both boys loved hammering the pegs in and tying up the tarp.  The ground is pretty frozen on the surface so I did need to help a little, but normally this would be fine.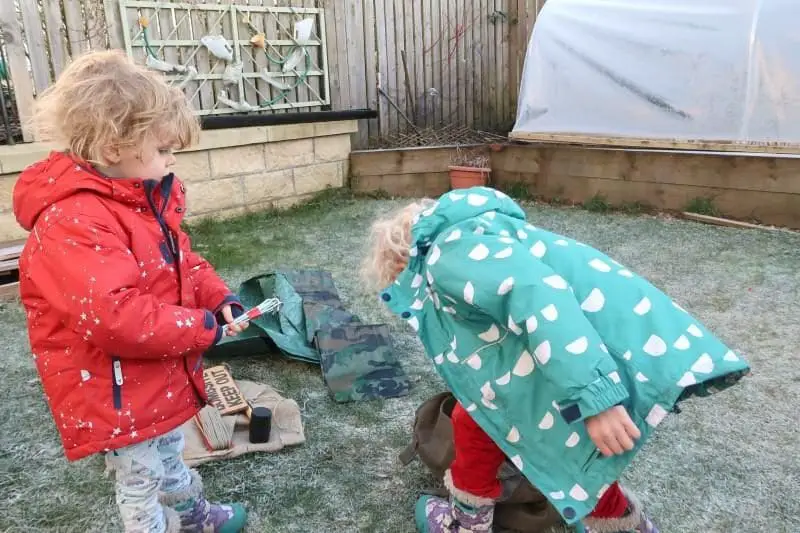 I can see these two plotting lots of adventures from their den and warning people away with their sign and sand bags.  There is certainly a lot of imaginative play that can be had from this particular kit.  It's easy to pack away on camping trips, so they have somewhere of their own to eat their food or play.  Maybe we should buy them mess tins for eating their grub?!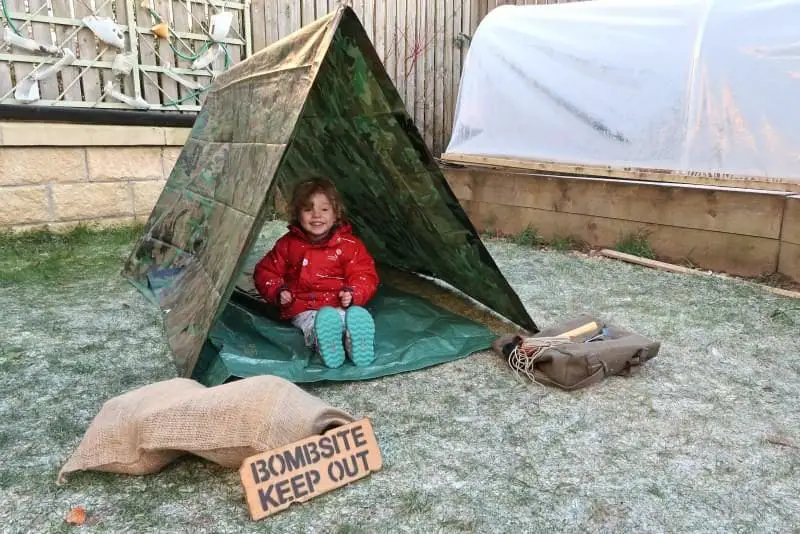 As I mentioned, the ground was frozen, which is why this little boy of mine is looking a little tense, he's a good sport though.  My eldest decided it was waaaay too cold and had disappeared to hunt his gloves!
They clearly needed to test out the fun snaps too, a whole box was just not enough.  Now they know what they are I am pretty sure that they will be asking for more!  I remember winning them at the fayre as a child and having a brilliant time throwing them at the ground to make unsuspecting passersby jump!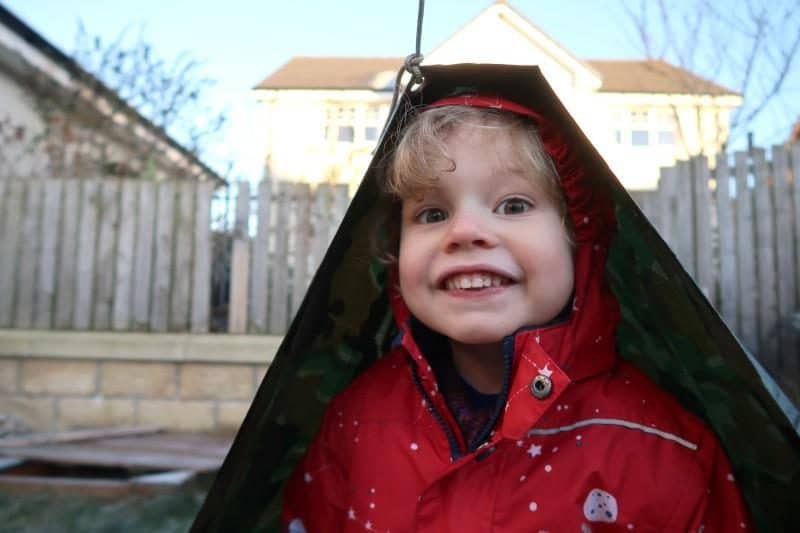 Competition
If you would like to be in with a chance of winning your own Essential Den Kit from My Adventure Kit then simply fill in the form below.
Good luck!
Adventure Kit