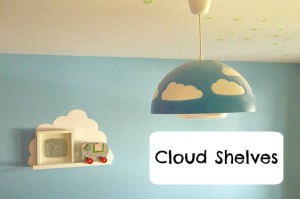 We are in the process of decorating our eldest son's bedroom, which will also be our youngest's bedroom in a year or so's time.  It's a long process, mainly as it's so hard to find time to do it!  However, we have managed to paint two of the walls and add these cloud shelves that I really wanted to put in.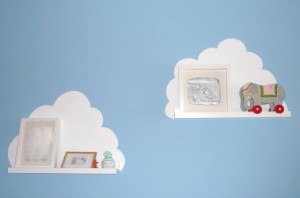 The idea came from this Ikea lightshade that we fitted when we moved into the house 2 years ago.  I really wanted to incorporate clouds on the wall and after seeing something similar on Pinterest (where else?!) I decide to make our own cloud shelves.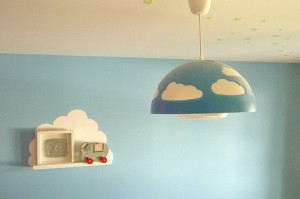 They are very simple, we attached (actually my dad attached them!) two Ikea RIBBA picture ledges to the wall and then I painted the white cloud design around them.  Very easy, but look quite effective.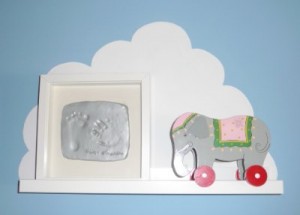 Now we just have the rest of the room to complete!
J x