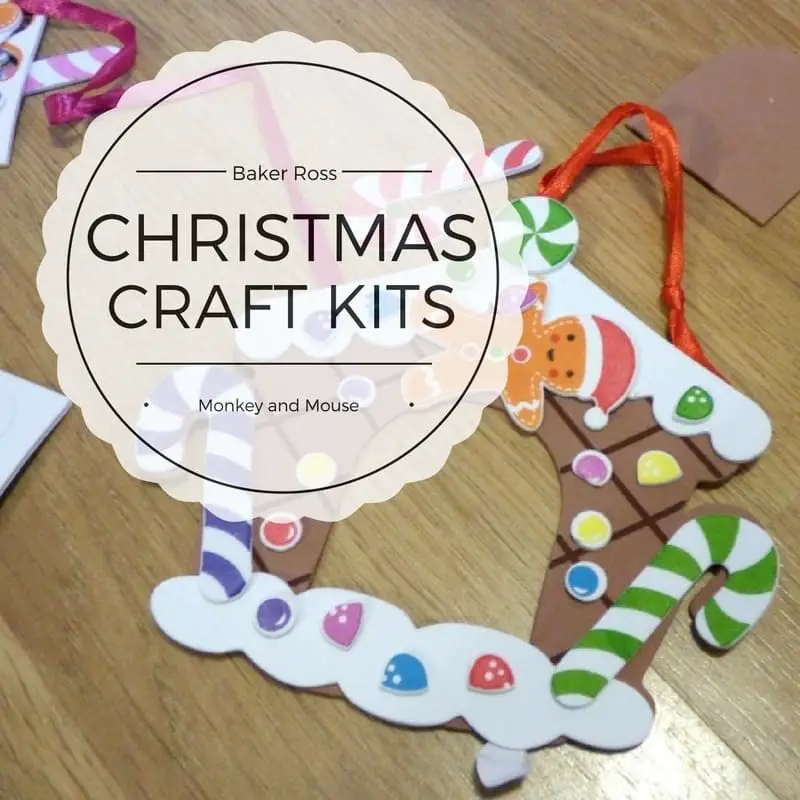 We're in the final run up to Christmas and I expect that everyone is getting well into their Christmas preparations.  For us that also means doing lots of Christmas crafting with the kids, creating some fun bakes, jingly bracelets and tree decorations.  We were sent a pack of Christmas craft kits from Baker Ross to review and the boys were particularly enthralled with the sticker versions!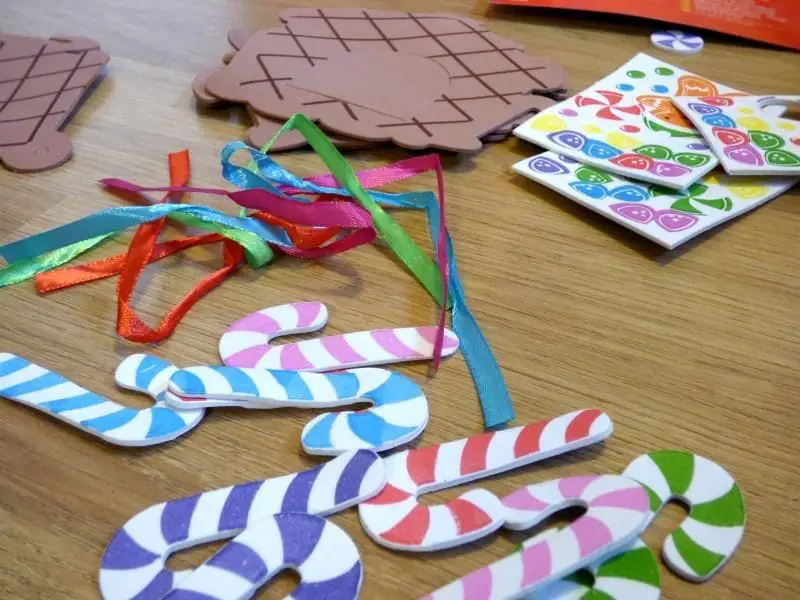 The first kit our 5 year old chose to create were the little gingerbread house picture frames, which are rather similar to the haunted house magnets we created for Halloween.  I do prefer the ribbon to hang these frames rather than a magnet, as the magnet on the Halloween kit just wouldn't stay attached to the foam.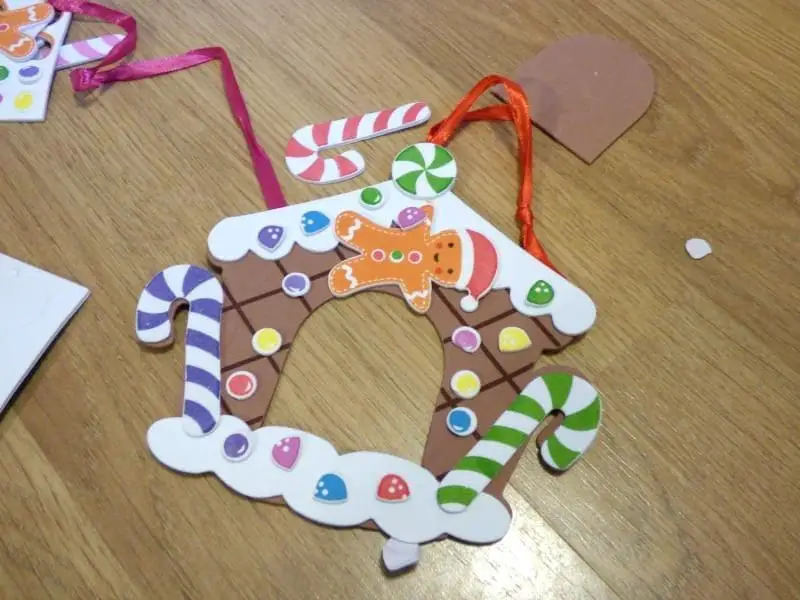 Both boys, 5 and 2 years old, enjoyed placing the sticky foam pieces to create adorable gingerbread houses, complete with sticky sweets, gingerbread man and candy canes.  Although our 2 year old got bored after just one, his older brother really enjoyed making these and happily created the rest with no problems.  You can get this pack of 5 for only £1.49 in the current sale.
The second kit out the box were the Christmas scratch art pictures.  Our 2 year old was napping this time, so the 5 year old happily scratched away at these on his own.  He doesn't tend to like to colour full areas like some children might, so the effect is not quite the same as a fully coloured picture, but he did love scratching the black off to reveal rainbows of colour underneath.
The pack comes with a set of 6 different pictures and scratch tools for only £2.95, which is rather reasonable if you're looking for an easy craft kit for the kids.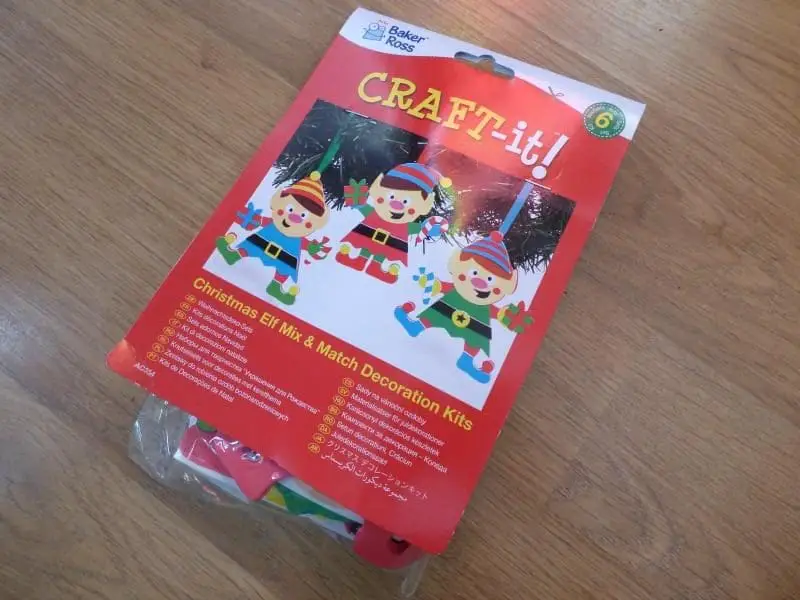 The final craft kit that the boys tried out were these Elf Mix and Match decorations, which is another one that the kids adored.  If your kids like stickers, then these type of kits will definitely impress!
You can mix around the different colours and patterns of the clothing and the pack comes in a set of 6 for £3.49.  I can imagine this being great for a Christmas Eve box or a kids Christmas party activity.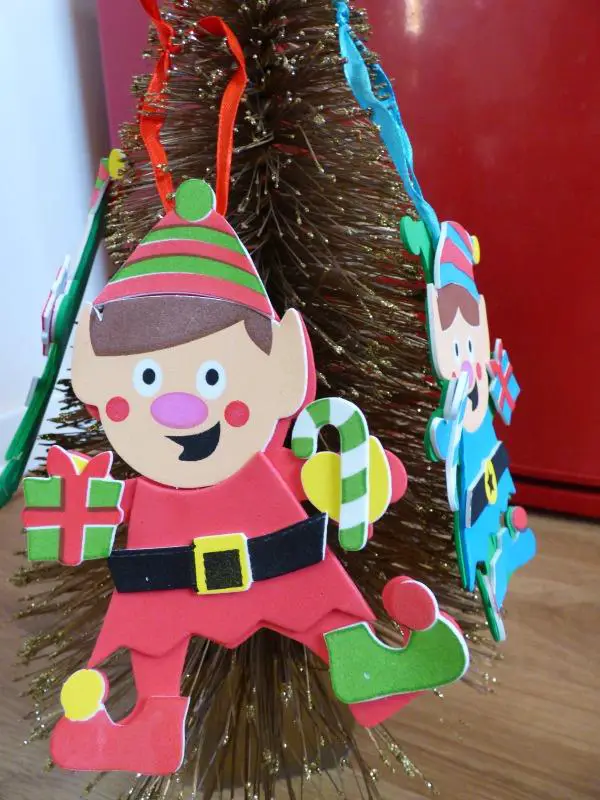 There are so many more different craft kits and materials available from Baker Ross, from sticker type kits like the above, to wooden cross stitch kits and reindeer peg pals.