Thanks for hopping over from Mummies Waiting and welcome to my post for the Keep Britain Breastfeeding Scavenger Hunt Day 2 Positive Public Feeding we have over £700 worth of breastfeeding and baby goodies up for grabs including prizes from Snoob with a breastfeeding scarf, a goodie bag from Forever Patricia and a breastfeeding necklace from Booby and the Bead.  Full details of the Grand Prize can be found here and all entries to be completed via the Rafflecopter at the bottom of this post.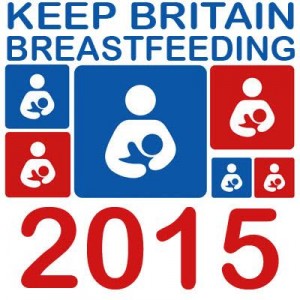 I've spent almost 4 years breastfeeding one or other of my sons.  I can't imagine myself feeding them in any other way, breastfeeding has just worked for us from the very beginning when my eldest was first born.
I struggled to get him to latch on his first day and when family came over to our house the day after his birth I went into the bedroom to get him latched on as I wasn't very confident.  That was the first and last time I ever left the room to feed my child.  From then on I've breastfed my boys wherever and whenever they wanted fed.
We have fed in buses, trains, planes, boats, in shopping centres, in castles, in cafes, standing up, sitting on the floor, on hillsides, roadsides, fields and sitting on wall by a busy roadside.   We have fed in rain, snow, wind, sun, covered in sand and beside a puddle on a popular track to let me eldest throw stones in.
There has been no point that I have thought, can I breastfeed here?  Sometimes I look around to see if anyone's looking, but at the most I've seen a few smiles directed at me.  Most often I forget to even look, I'm too wrapped up in my own little bubble with my family and don't think about looking.
When A was newly born he would always get hungry halfway up the hill on the way home.  I would find myself sat on the same wall at the side of the road feeding him while rocking O's buggy with my foot to get him to sleep.  People would often pass by, smile and comment on the weather.
Maybe I'm just lucky, or maybe it's where I live, but I've never had anyone give me a dirty look or snide comment about public breastfeeding.  I've never had to defend breastfeeding and hope I never have to.
My hope is that my story becomes the norm for breastfeeding mothers.
I hope that they can breastfeed their child wherever and whenever they want.
I hope they can breastfeed as indiscreetly or as discreetly as they (and their wriggly baby!) want.
I hope that they can publicly breastfeed their baby without being judged.
And I hope that both breastfeeding and formula feeding families can support each other in each others feeding choices.
Lets be #PositiveaboutBF!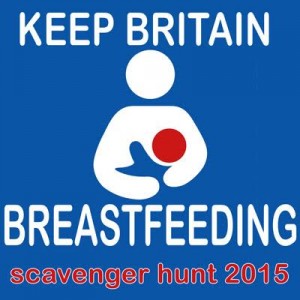 For more positive feeding in public experiences please hop on over to Quite Frankly She Said where you can gain further entries into the grand prize draw. Full terms and conditions can be found on the Keeping Britain Breastfeeding website. UK residents only.
J x