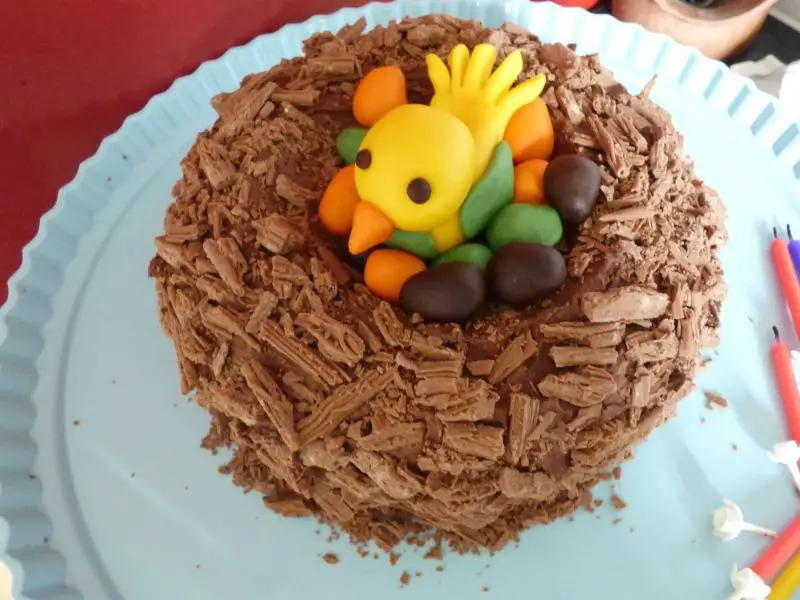 Last weekend was Mr O's 5th birthday and a year ago (just after his 4th birthday in fact) he decided that for birthday number 5 he wanted it to be bird themed with a bird in a nest for a cake.  So who am I to refuse a birthday boys wish?!  We celebrated his birthday on the Saturday with family and he got his long awaited bird birthday cake, which I think turned out quite well, what do you think?
On the Sunday it was his party, which for the first time ever we decided to hold it outwith the house.  This was for two reasons.  The first being that our house is small and the children are getting bigger, so there isn't enough room for rampaging 5 year olds.  The second reason was because I found a great deal on Groupon for a small birthday party at a local soft play (Alloa Kidz World), with lunch included.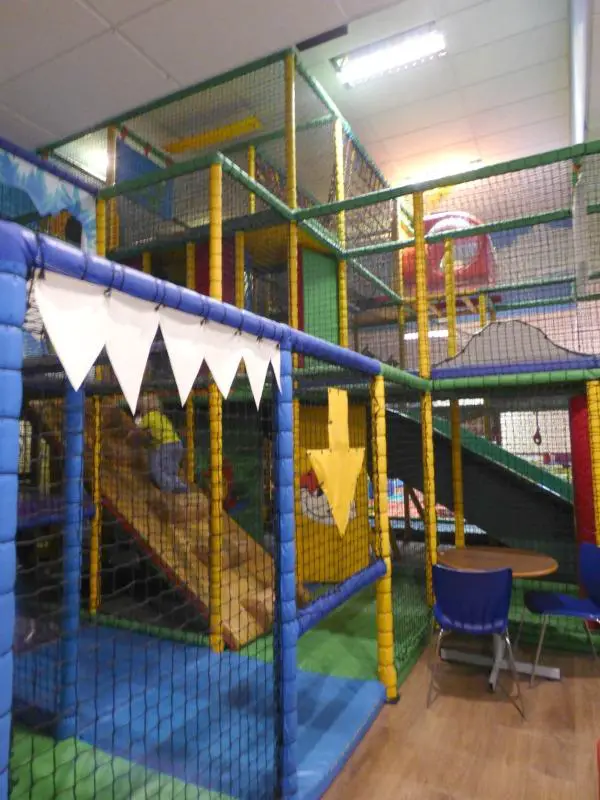 We sent the invites out the month before (ok, maybe almost 2 months, but I like being organised!) using themed owl invitations, which looked brilliant.
It was actually the perfect little space, the party started at 10am, which was when the soft play opened, so for the first hour or so we had the entire place to ourselves, which is brilliant!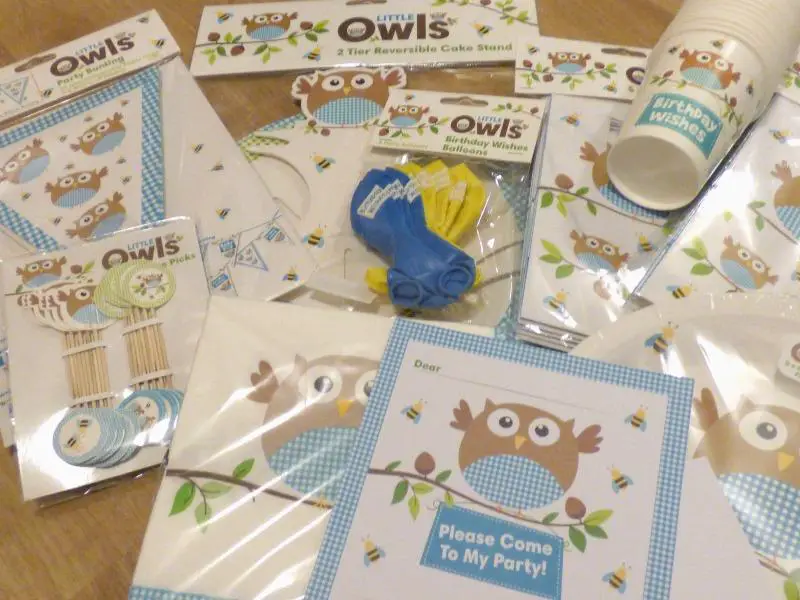 We arrived 10 minutes early to set up the party supplies and cakes.  I was sent theses fantastic party supplies from House of Party, with a blue owl theme, which Mr O was happy with.  I was very impressed with the quality of the supplies, the banner is plastic coated, so it's wipeable and reusable for other birthdays and you can change the flags for 1st birthday or baby boy depending on who the party is for.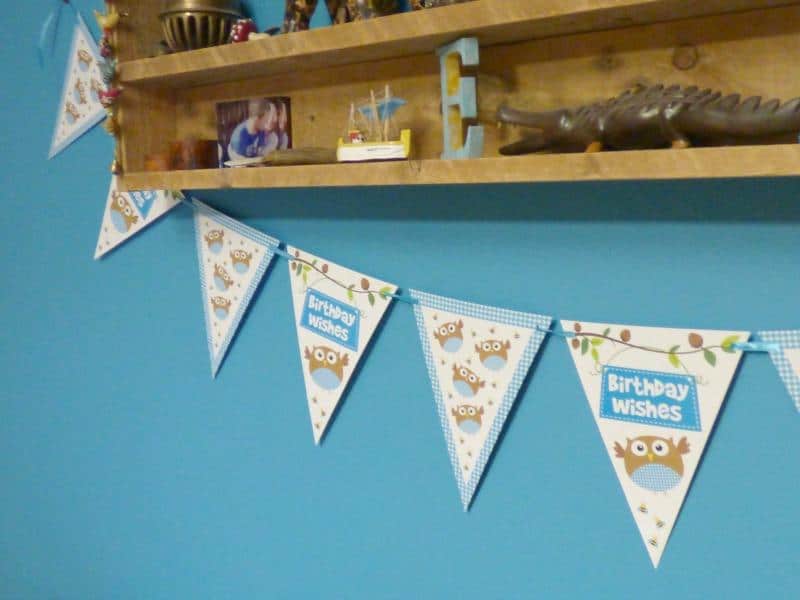 I loved the cake stand, which was perfectly sturdy and matched everything so well, with plenty of space for the children's cupcakes.  We sprinkled the owl confetti on the table and the children each had their own themed cup, napkin and plate, easily recycled when the party was over.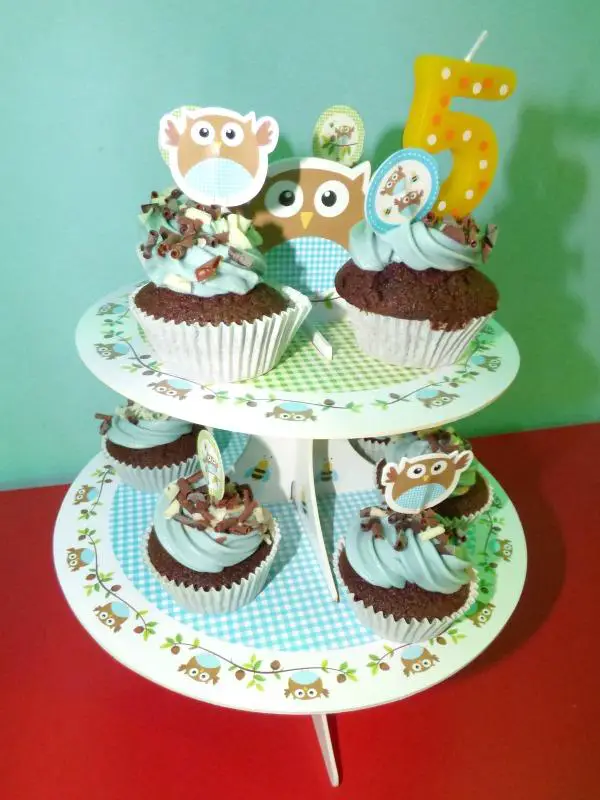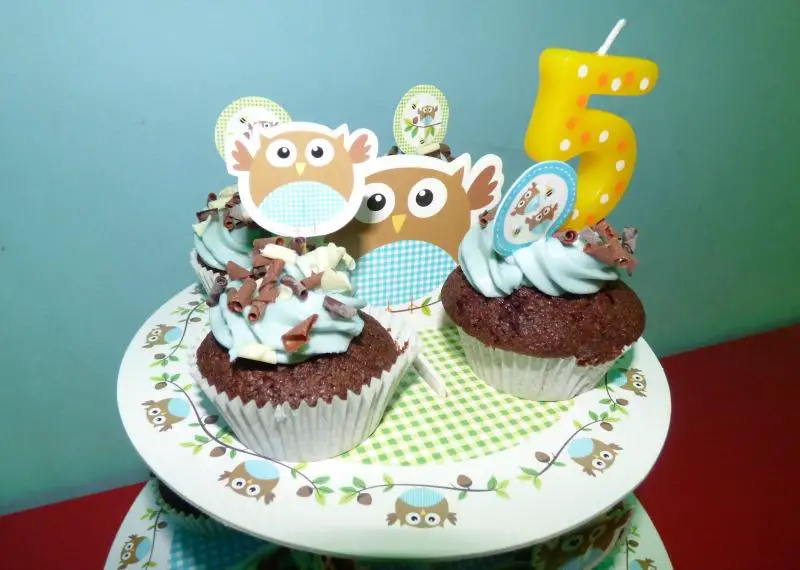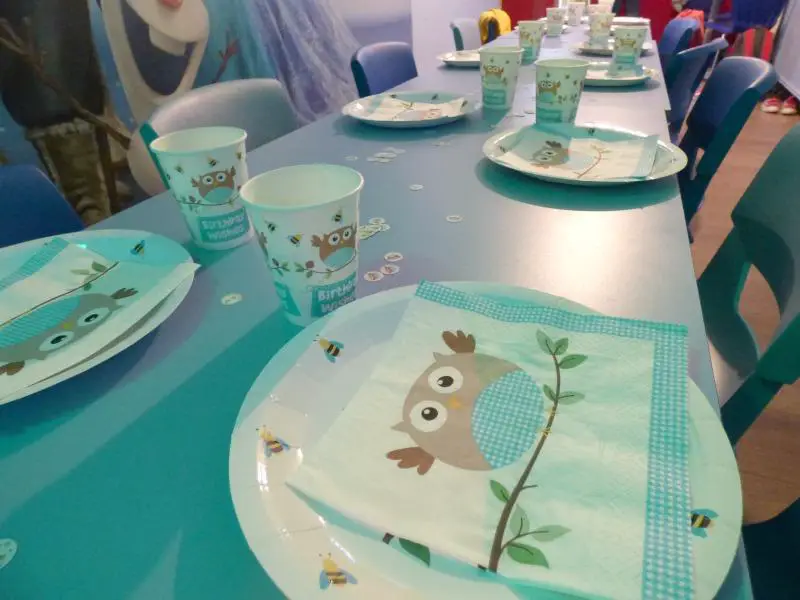 The birthday boy was pleased to have his own number 5 candle, but I think it was his little brother who was perhaps more delighted when it was blown out as he knew it was his cue to grab a cake to eat!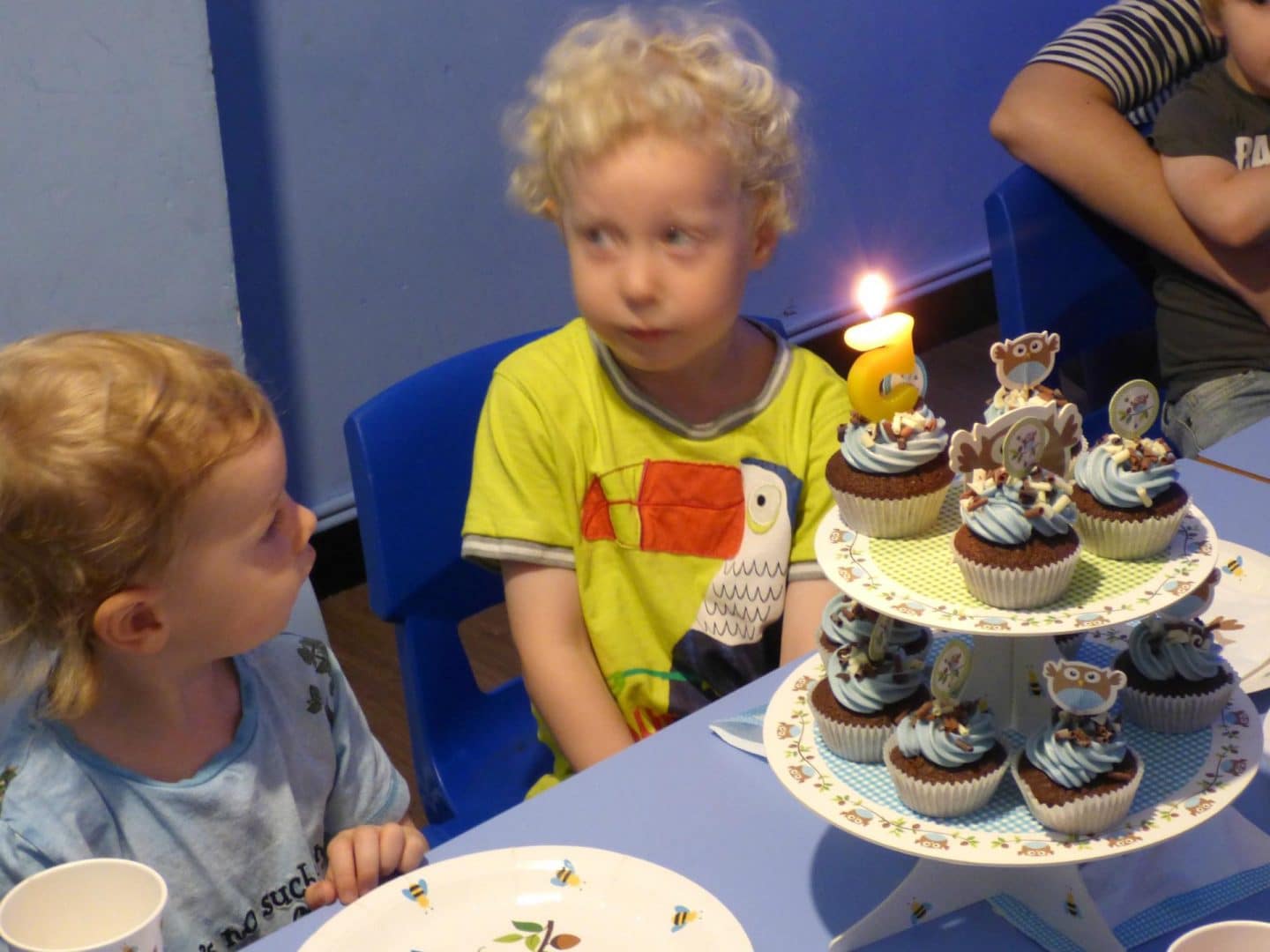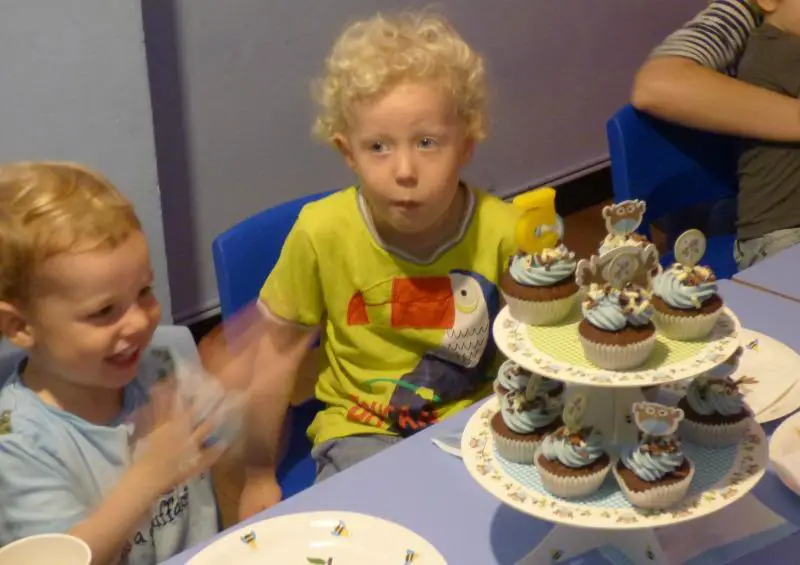 What party doesn't have party bags?  We of course used ours for the children and included in several owl items bought from Ebay, a pencil, notepad, stickers, bouncy ball and egg filled with sweeties.  They seemed to go down well with the kids!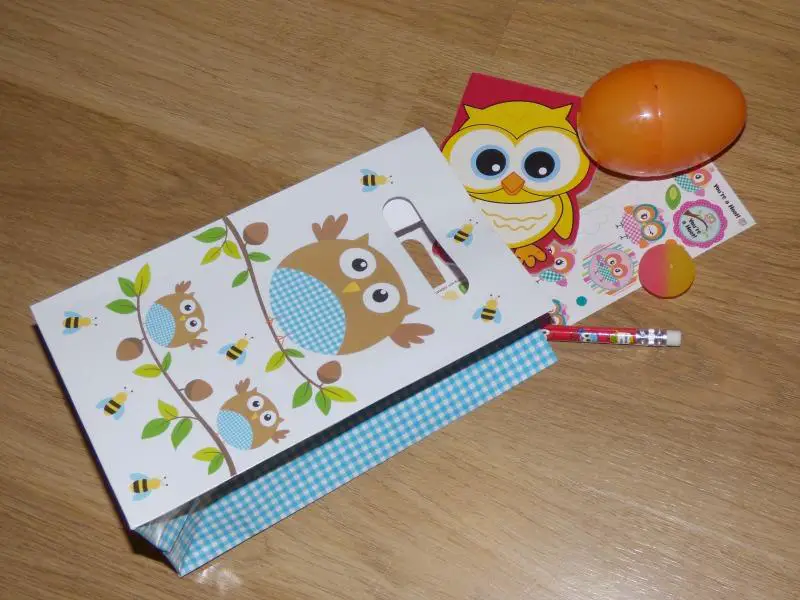 The whole pack was brilliant and provided an easy way of keeping everything on theme and using quality materials, a box of themed birthday goodies it was the perfect way of making it an easy and less stressful set up for us.  House of Party have loads of different themes from superheroes to under the sea so I'm sure you'll find one that would suit your child's taste.
Do you like having a theme to your child's party?
J x