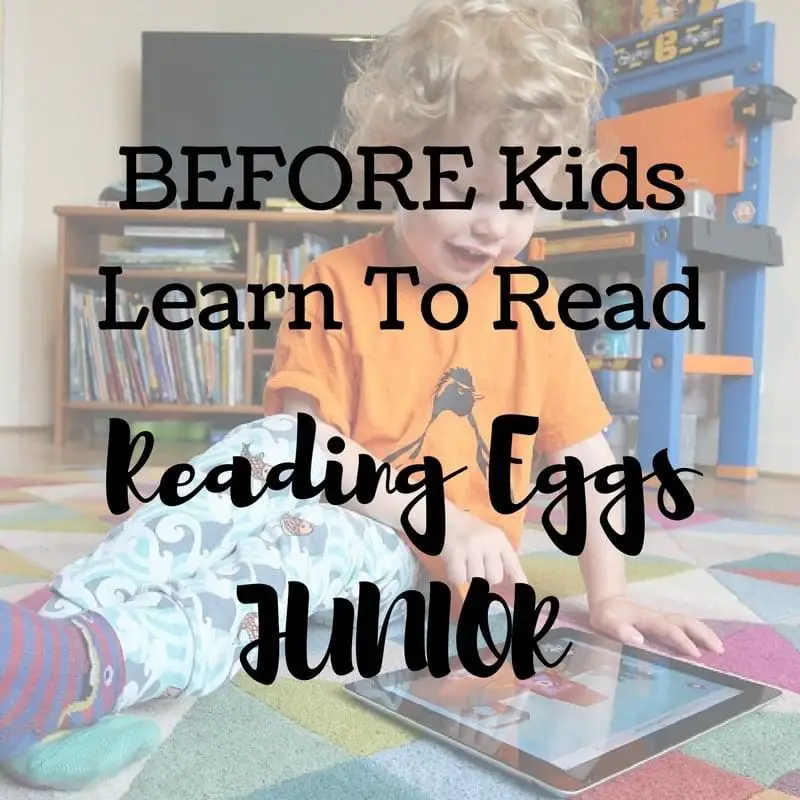 I wrote last week about Reading Eggs, the great online learning tool for ages 3-7 years old.  Well Reading Eggs have just released Reading Eggs Junior, aimed at children aged 2-4, to begin their reading journey.
The Enjoyment Of Books
We read books together every day and our littlest has always loved books.  If someone sits down on the sofa for more than a few minutes he will bring across book after book after book.  The adult reading to him is much more likely to become hoarse before he's finished with his stories!
It's great that he is so interested in books from an early age and I have high hopes that he will continue to love books and reading in the future too.  It's such an essential, and magical, skill to have, disappearing into other worlds.
Reading Eggs Junior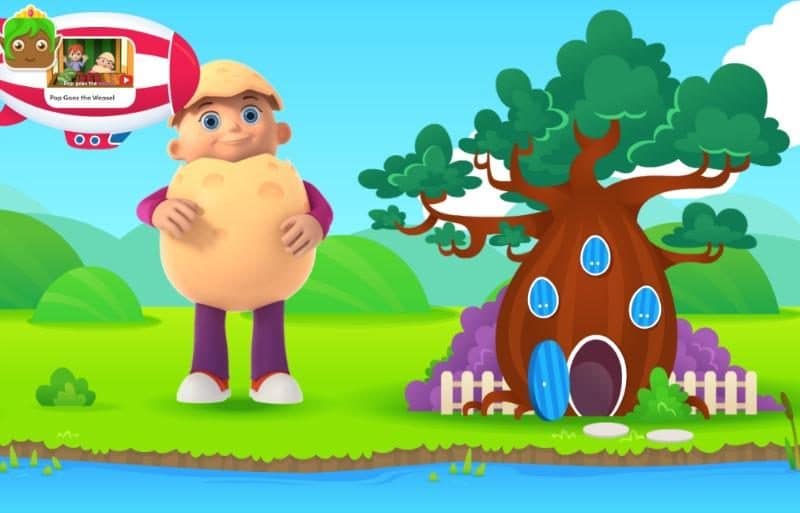 Reading Eggs Junior is set up a little differently to Reading Eggs itself.  There are no set tasks or lessons, but you can choose from a variety of features on the scrolling 'front page'.
It's more aimed at younger children's curiosity to explore and see what happens when you click this or move that.  Children can click on various things, like a jungle or Reggie, which takes them to a new screen. Whilst exploring these new screens they will soon realise that clicking on an egg takes them to a new series of games.  Each game is different, although they always have a short path where they slowly work through a variety of levels.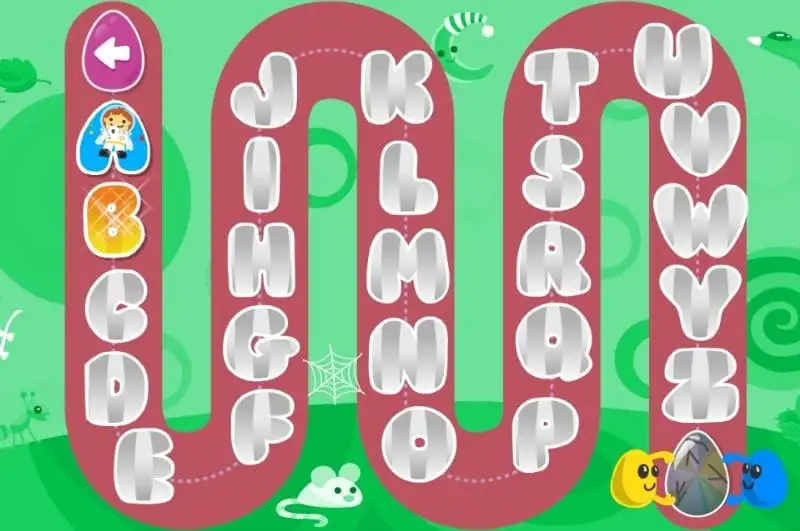 Our 3 year old knows a few letters, but not many at all.  So I love that there are various alphabet games throughout Reading Eggs Junior.  He can put together letter jigsaws, match items to the letters and crack open letter eggs.  Hopefully this will reinforce his knowledge of letters in preparation for learning to read in a few years time.
There are also plenty of other games that test other skills, including shapes, matching and memory.  So there are plenty of things to explore and enjoy learning.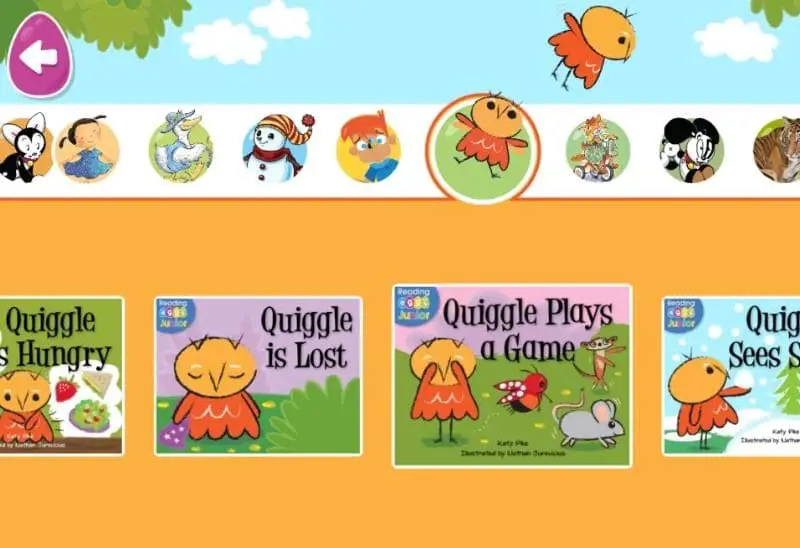 Of course it wouldn't be Reading Eggs without books, so the children can read a variety of books when they click on either the giant book or boat from the first screen.  It's brilliant that they can choose a picture, which then shows them a series of books.  If they enjoy the first one then they can continue reading the other similar books from the series.  Plus they are not all fiction, there are lots of nonfiction books to enjoy too.
Our Verdict
I think Reading Eggs Junior is a great start for younger children.  Although my youngest is 3 and could be ready to start Reading Eggs itself, I think he's much more suited to the fun games and non lesson based challenges.  He needs to learn more of his alphabet before he can start learning to read properly, which is funny considering how well his brother knew each letter at this age.  Each child is different though, so it's good to know that they can both enjoy the different stages of Reading Eggs and Reading Eggs Junior.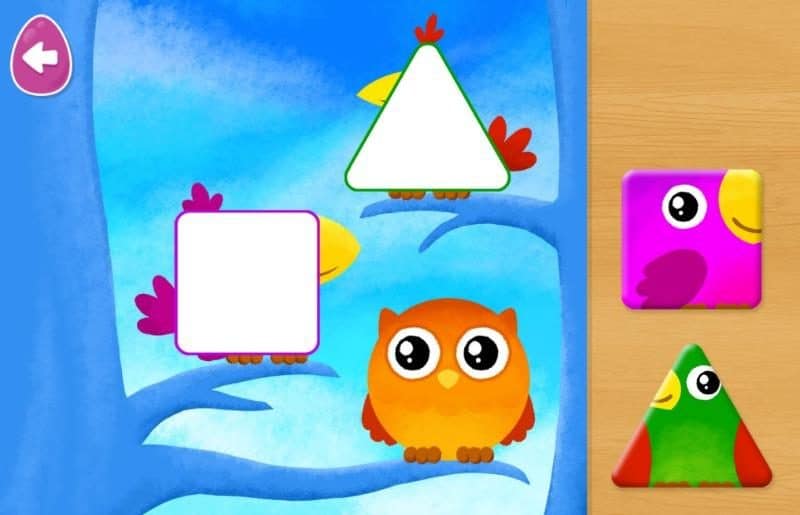 The only downside to Reading Eggs Junior for me is that the songs are all sung in American accents and pronounce things differently to how we do.  For example when singing the alphabet song they say 'zee' for z rather than 'zed'.  Most of the other things we watched and listened to were fine, but that particular song confused my eldest as he's only ever heard it called zed or zzzz.
I would definitely recommend Reading Eggs Junior for parents of younger children.  It will give them a good basis in the basics of letters and hopefully get them interested in learning to read.
5 Week Free Trial
If you would like to try out Reading Eggs Junior for a totally FREE 5 week trial then head over here to begin!  Trust me, your little ones will love it!
Pin For Later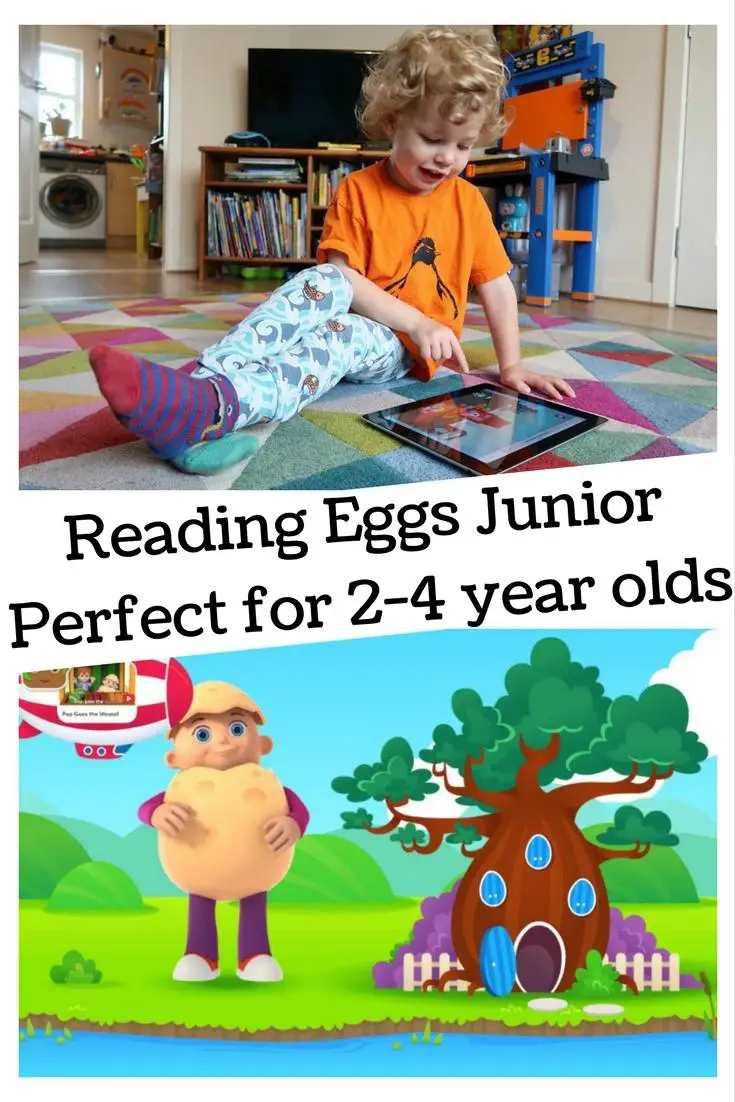 * This was a collaborative post with Reading Eggs.