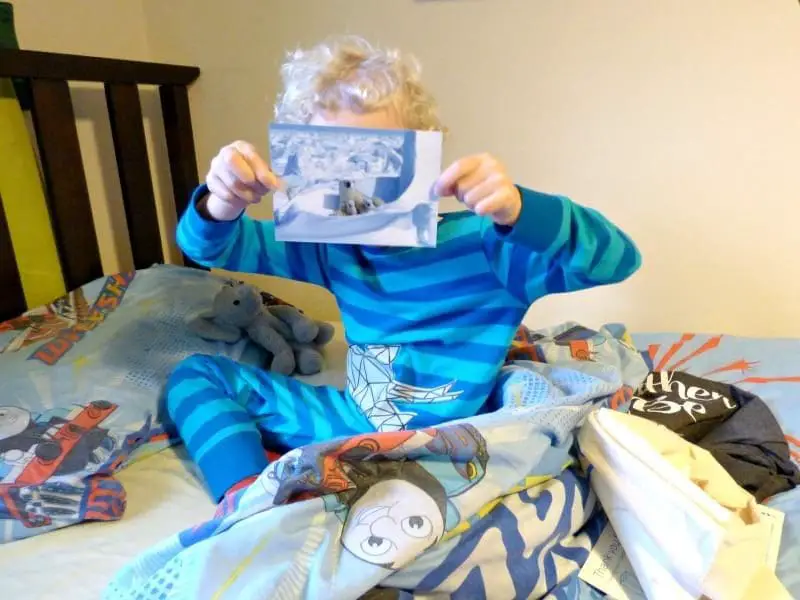 Did you ever think a mattress would help a polar bear? Well if you invest in a mattress from Sleepbear it will do exactly that! Every year Sleepbear give a percentage of their profits to Polar Bear International to aid polar bear conservation.  As polar bears are endangered it's a fantastic cause to support!
Benefits of a Sleepbear Mattress
Aside supporting polar bears, Sleepbear makes the most luxurious mattresses for a good night sleep.  They consist of 3 layers, the top being a latex layer that helps regulate body temperature (cool in summer and warm in winter), gives a little bounce and most importantly is naturally hypoallergnic, so no dust mites or bacteria lurking here.
Then there is the memory foam, which moulds to your shape, but unlike other memory foam mattresses the latex helps the memory foam bounce back into shape so you're not stuck in a dip in the bed each night.
The final super dense base layer is 15cm thick and supports you all night long.  All three layers are encased in a soft knit fabric which looks and feels great.
You don't need to choose between different firmness, you simply let them know what size you want as the Sleepbear mattress has been designed to work for everyone.  Much easier than working out what firmness of mattress you would like!
Packaging
As with most mattresses nowadays, they arrive vacuum packed ready to rip open and spring into shape.  However, the Sleepbear mattress is packaged in a large branded cardboard box that reveals a little goody bag when you open it.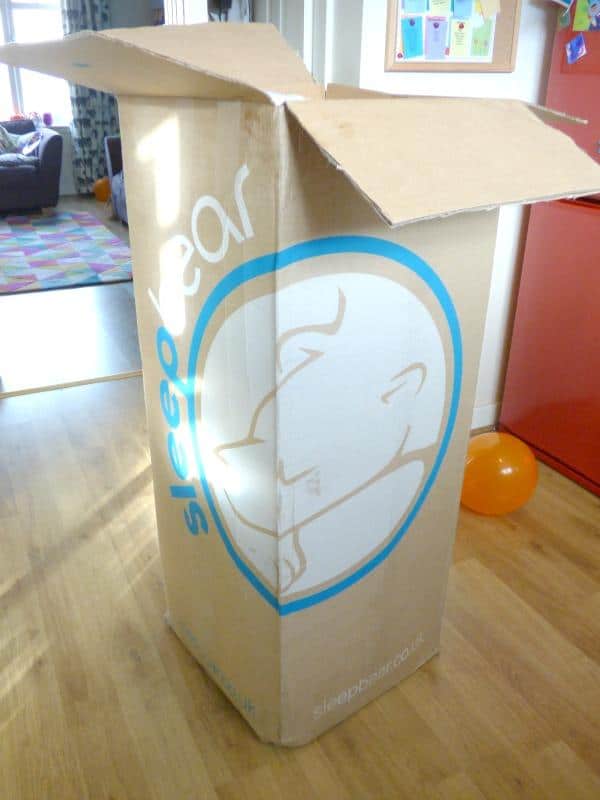 The goody bag contains information on how to look after your mattress, a postcard about the partnership with Polar Bears International, an eye maska and an oversized t-shirt to wear in bed.  All inside a drawstring bag.  This is a lovely little surprise to find when you open your box!
Beneath the goody bag the mattress is well packaged in a plastic bag and then vacuum packed inside.
Opening and Comfort
Once out the packaging it was fairly easy to lift upstairs onto the bed, where we ripped open the packaging for it to unroll onto the bed.  It wasn't a huge violent jump out of the packaging like we have had on previous spring mattresses, but slowly unrolls.
As you can see the lucky recipient of the mattress is my 5 year old, his previous mattress was pretty useless after 4 years of him (and often us!) sleeping on it.  The jumping on the bed didn't help either!
He was definitely pleased to get a comfy new mattress to sleep on and I no longer worry about him waking up because he's uncomfortable.  Our 2 year old was rather excited by it too and had to have a feel of the mattress too.
The mattress was left to air for a few hours before we made the bed for our son and tested the mattress to see how comfy it was.
Comfort
Well the verdict is that the mattress is incredibly comfy and supportive, despite me having reservations when I first pressed it and thought it was quite soft.  Our 5 year old seems rather happy with the comfort and I definitely think it's the comfiest mattress that I have ever tried.
So if you're looking for a good mattress that will give you the support you need, is hypoallergenic, incredibly comfy and support a fantastic charity then check out Sleepbear here.  And if you're still not convinced then you can trial the mattress for 100 nights to see if you like it, if you don't it will be collected again free of charge!
J x
* We received this mattress for the purpose of this post, however all opinions are my own.