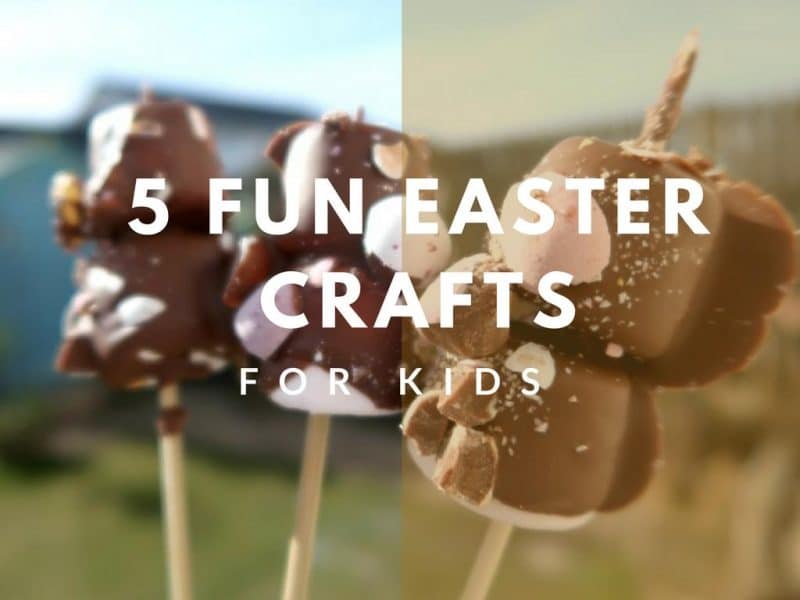 I think Easter may be my youngest's favourite time of year.  I mean he loves Christmas and birthdays for presents, but Easter has chocolate!  So he spends a lot of the year talking about the chocolate eggs he's going to find.  Technically he speaks a lot about birthday cake too (it's only 2 months after his last birthday and he's already had 5 cake ideas for the next…), maybe he's going to be a confectioner or baker one day?!
Anyway, to get away from the idea that Easter is just about chocolate we've been doing a little crafting and here are 5 great ideas for Easter crafts!
Painted Egg Stones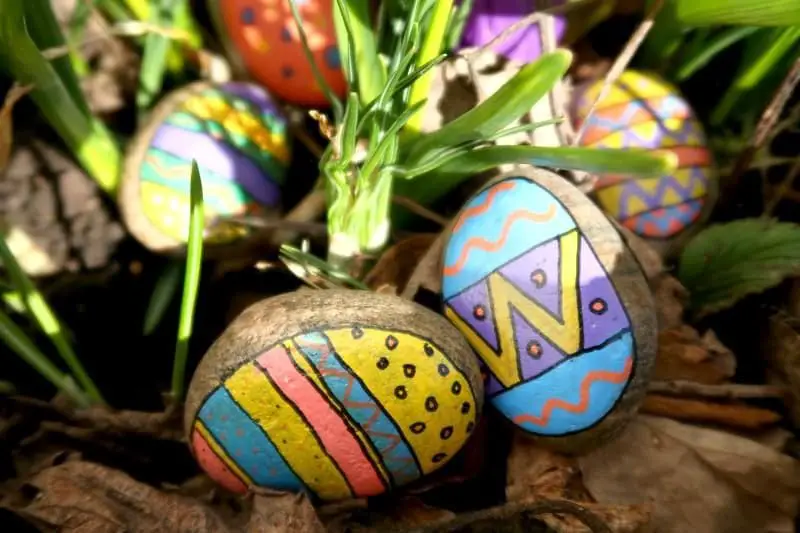 Such a simple little craft.  Paint various stones with Easter egg designs and hide them around a garden or other safe space.  A great activity for kids to do together, painting a variety of stones and hiding, then re-hiding for friends or family.
Ken Bromley Art Supplies are running a #KidsPaintEaster competition to win a hamper of kids art supplies. If you decide to do this little painting craft, take a photo and submit it to their competition. Details here: https://www.artsupplies.co.uk/blog/kids-paint-easter-competition/
Egg Splat Art
Break a small area of the top of the egg off and pour out the egg (use to bake something, cake?!).  Clean out the shell and then fill with paint and place back in the egg box to keep upright.
Get a large canvas or tape several pieces of paper together and throw the paint filled eggs at it!  So much fun to watch!  Just wear old clothes.
Mini Egg Marshmallow Sticks
Not quite baking, but a sweet treat for the kids, or big kids!  You will need some skewers, marshmallows, chocolate and crushed mini eggs.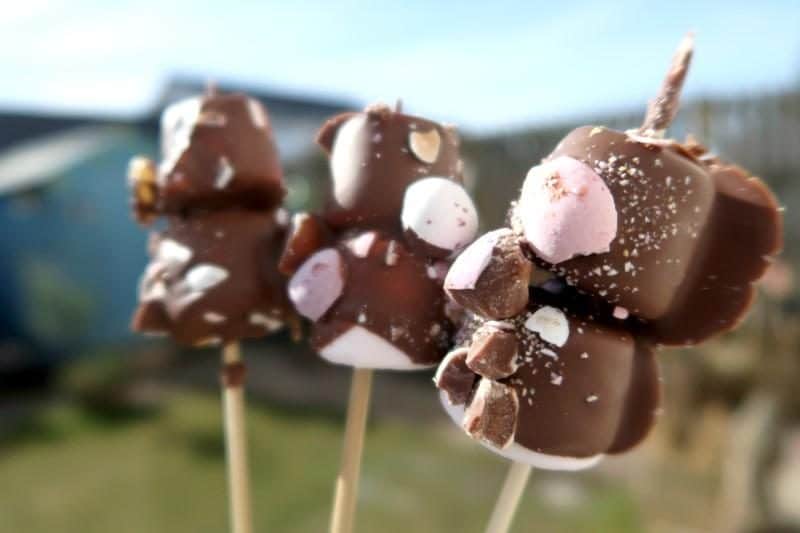 Melt the chocolate, skewer a marshmallow and dip in.  Then roll in the mini eggs and if you have any white chocolate then you could drizzle on top too.  Place on a baking sheet in the fridge until set.
Enjoy!
Bird Nest Nature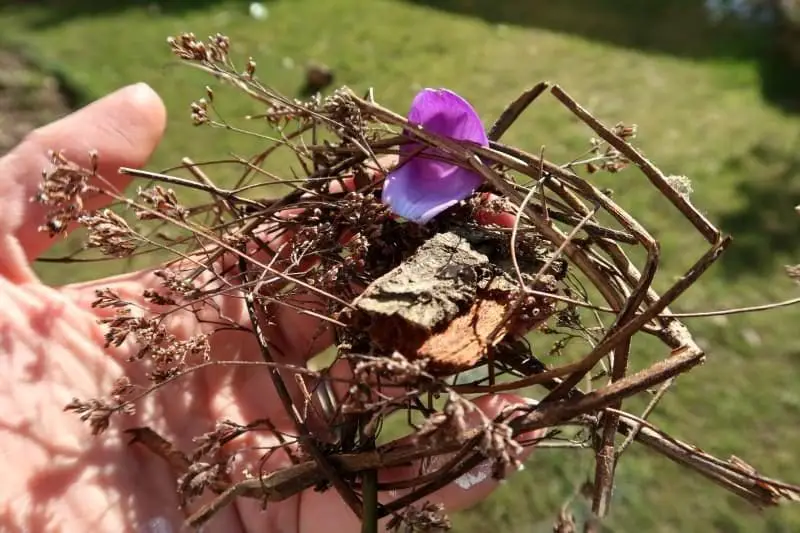 Find some thin twigs to weave a circle shape and then intertwine more sticks to create a nest shape.
Take your nest out on a walk and add in little bits of nature along the walk.  You could add leaves, berries, flowers, feathers, anything natural along the way.
It's perfect to display on a spring nature table.
Easter Treasure Hunt
Another one that requires eggs to be cleaned out by making a small hole in the top.  Once they're cleaned out and painted however you would like create a series of clues that you can roll up and pop inside the eggs.  When the children find each Easter hunt egg, they smash the egg to release the clue and read on to find the next.
At the end of the hunt put a big basket of chocolate eggs, but hide it well, you don't want them finding it before they finish the clues!