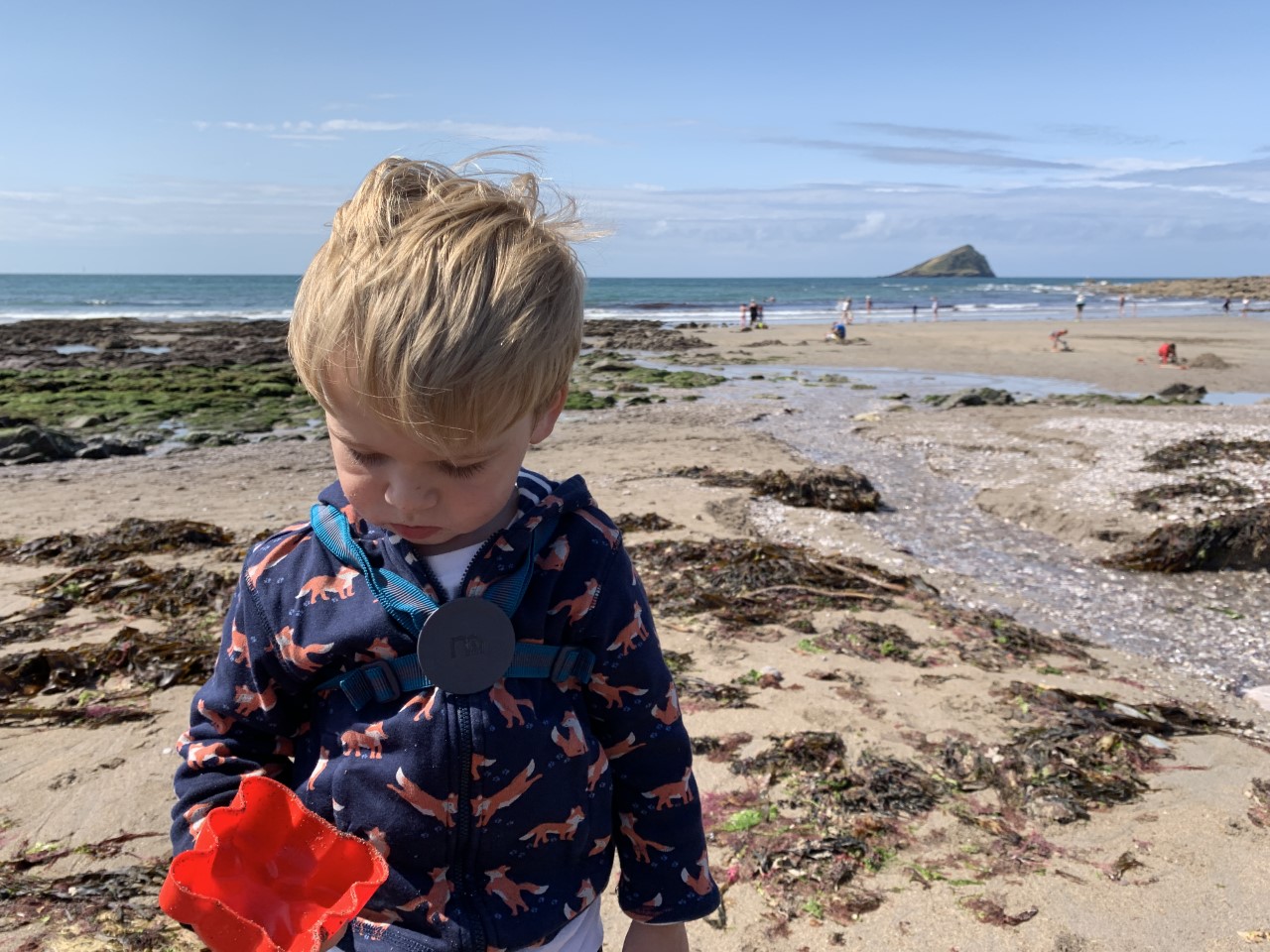 This is a guest post written by Helen from the award winning blog Twins Tantrums and Cold Coffee.  Have a read to find out about 10 fantastic things to do in Plymouth and nearby.
10 Places To Visit In Plymouth And Nearby
Plymouth Hoe
Plymouth's 'jewel in the crown', a visit to The Hoe is an absolute must for every visitor to the city and it's absolutely free. You can sit and watch the boats and naval ships go by whilst enjoying an ice cream or picnic. Stand and see swimmers braving it in the chilly water, or those taking a dip in the city's Tinside Lido. The Hoe is also home to the iconic Smeaton's Tower lighthouse which you can go up, the Royal Citadel, and the promenade which is just perfect for walking. Or take the children on bikes, scooters, skateboards, or to kick a ball around. Just a short distance away is West Hoe park which kids love. There's a large area for picnics and games, as well as a play park, bouncy castle, miniature railway, crazy golf and trampolines.
The Barbican and Sutton Harbour
One of Plymouth's popular historical areas, The Barbican has more than 200 listed buildings.  It also has it's own Elizabethan Gardens and is full of cobbled streets and alleys. Filled with bars, pubs, restaurants, cafes, and shops, it's a great place to wander around and people watch. It's also home to the Mayflower Steps, where the Pilgrim Fathers left from on the famous Mayflower voyage to the New World (which celebrates its 400th anniversary in 2020).
National Marine Aquarium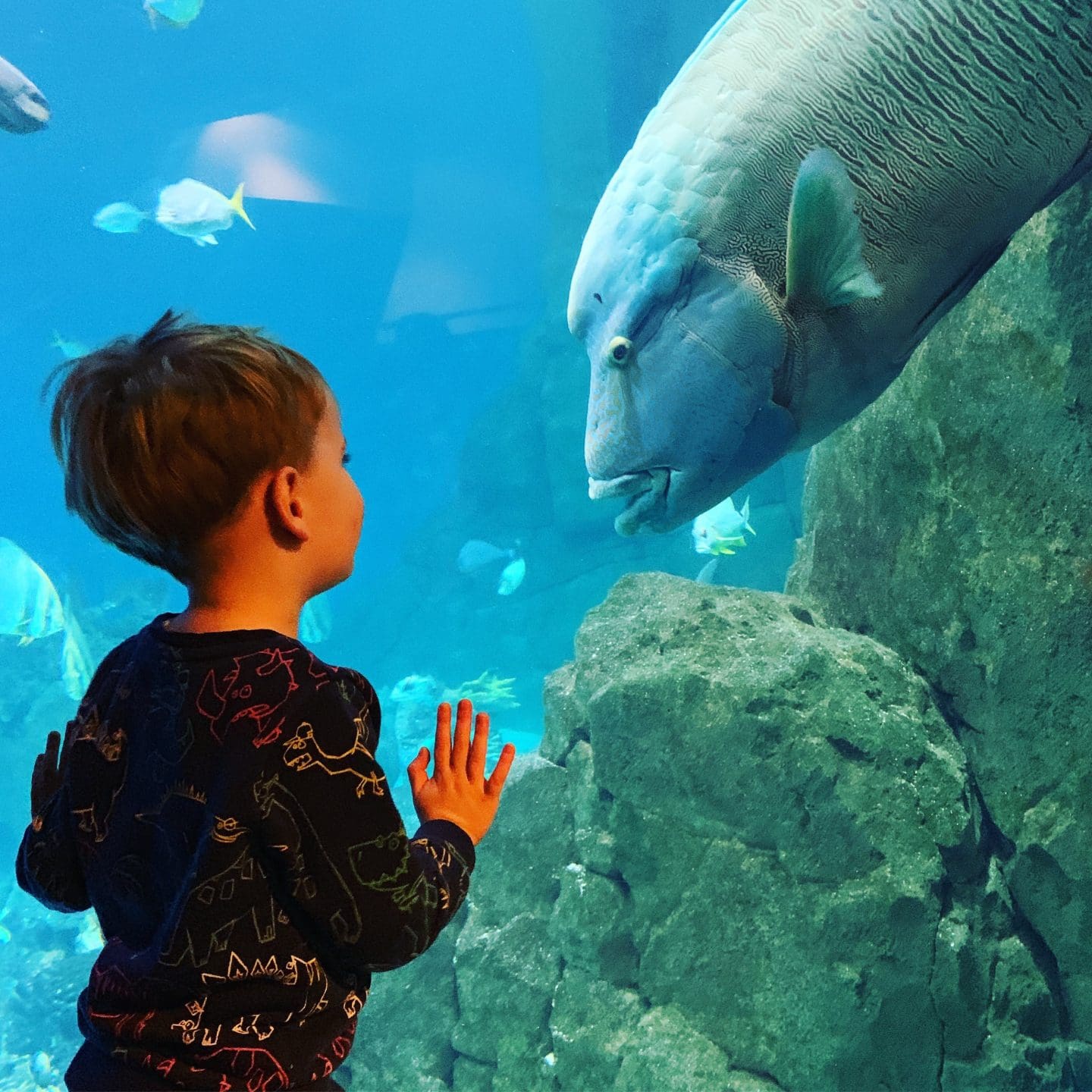 Plymouth is home to the UK's largest aquarium, and both adults and kids alike love it. It's run by the Ocean Conservation Trust charity and takes you on a journey across the world's Ocean from the shores of Plymouth Sound to the coral reefs of Australia. The aquarium has more than 4,000 animals including sharks, sting rays, jellyfish, octopuses and a friendly turtle called Friday. The National Marine Aquarium's exhibits include the UK's deepest and largest tank, the UK's largest native exhibit and the UK's largest single viewing panel, all of which are hugely impressive. There are talks, workshops, feeds and an interactive dive show every day and even a soft play for little ones. 
The Box museum
The much-anticipated new Plymouth museum is set to open on Saturday May 16.  There will be a stunning programme featuring major contemporary artists and an internationally important exhibition about the Mayflower to commemorate it's 400th anniversary. It is set to debunk myths and tell the story of the world's most significant journeys. Both that of the Pilgrims Fathers who left Plymouth in 1620 to travel to the New World and also how one ship connects four nations over 400 years. The exhibition will be free to Plymouth residents and under 18s. Tickets for non-residents will be just £5.
Central Park
As the name suggests, Central Park is Plymouth's most central and largest park. Ride your bikes, or walk through its open meadows, woodlands and mapped out paths. Kids will love its brand new play park too, based around the Seven Continents.  It contains a wheelchair roundabout, dinosaur swings, climbing frames, a zip wire, water fun, a sound wheel, drums and a large pyramid net. 
Pennywell Farm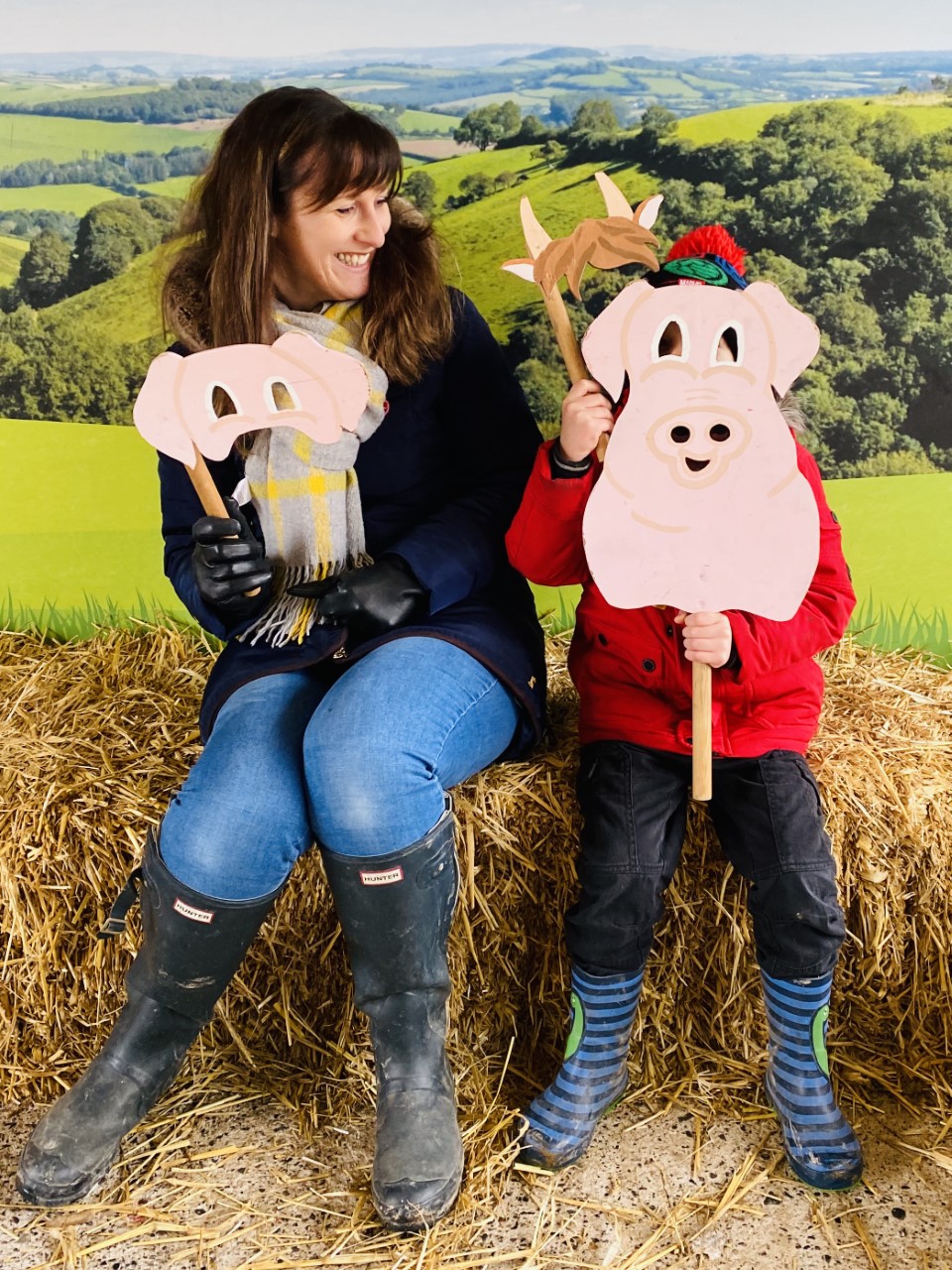 Just half an hour from Plymouth, Pennywell Farm is a must for families with young children. There are hundreds of animals to meet including the world famous Pennywell miniature piglets, sheep, goats, ponies, and donkeys. Activities, shows or displays happen every hour such as bottle feeding baby animals, ferret racing, pic racing, meeting hedgehogs, pond-dipping, egg collecting, and pony grooming. Kids also love the Red Rocket, tractor and trailer ride, Run Rabbit Go Carts and the Rainbow Railway. 
Plymouth Gin Distillery
If you're a gin fan, you'll love this place. Take a tour of Black Friars Distillery which is the working home of Plymouth Gin since 1793 and the oldest working gin distillery in England. Based in a building dating back to the early 1400s, you can learn about the art of making the world-famous gin, enjoy tasting the range, then relax in the Refectory cocktail lounge – where the Pilgrims are said to have spent their last night before setting sail on the Mayflower to the New World. 
Saltram
One of Plymouth's most popular days out for families is Saltram, a National Trust site on the edge of the city. Visitors have to pay to visit the country-estate house and formal gardens, however there are 500 acres of grounds that are free to enter. There is a bike and buggy-friendly circular walk which takes you through woodland, past farmland, down to a little beach, then back along the River Plym estuary.  The estuary being a magnet for birdwatchers. There is also a children's bike track, a play park and duck pond to enjoy alongside regular trails.  Plus there are hunts in the gardens and house.
Beaches and Dartmoor
Given Plymouth's fabulous location smack bang in between the coast and Dartmoor National Park, visitors and locals are spoiled for choice. Just 20 minutes from the city centre, Wembury Beach is a popular choice for families. Low tide at the sand and pebble beach reveals a large area of rockpools that kids love.  Surfers enjoy the waves and there is also a little cafe, shop and toilets. Drive a bit further out and you'll find some of the most stunning beaches in the country along the South Devon coast or into Cornwall. If you fancy rugged moorland rather than sandy beaches, head 20 minutes in the opposite direction to Dartmoor. Perfect for picnics, river-dipping, games, pony-spotting, hiking or climbing. 
Drake Circus The Barcode
Next to Plymouth's biggest shopping mall Drake Circus, is a new leisure and entertainment destination called The Barcode. Opened in October 2019, The Barcode (the nickname is thanks to its striking monochrome stripe design) is already becoming a major visitor attraction. It has a 12 screen Cineworld IMAX cinema, restaurants and bars, and a Paradise Island Adventure Golf centre.
Pin 10 Things To Do In Plymouth