Another guest post today, this time from the lovely Bex at Clearly Bex with 10 things to do in Shropshire.
Shropshire is mostly known for its vast green fields, hills and glorious views. You are never far from some beautiful countryside to explore and scenic views. I moved here 14 years ago and instantly fell in love with this county, I now live in a small farming town not far from Telford and I never more than 5 minutes drive from vast open land and open space. It's just beautiful and I just love bringing my children up here where they can make the most of this space.
10 Things To Do In Shropshire
We also enjoy our days out, visiting some of the many attractions and locations that Shropshire has to offer. Here are 10 of our favourite places to visit.
The Ironbridge Gorge Museums
We are absolutely lucky to have 10 award winning attractions so close to us. Located just outside Telford, The Ironbridge Gorge Museums feature attractions such as Blists Hill Victorian Town, Enginuity, Jackfield Tile Museum, Coalport China Museum and much more. All these attractions are open to the public to visit individually or you can buy a passport for entry to all sites. I thoroughly recommend a multi-day visit if you are wanting to make the most of all the 10 sites.
The Ironbridge Gorge
Set within the area of the Ironbridge Gorge Museums you will no doubt stumble across the iconic Ironbridge. Built in 1779 it is the worlds first Iron bridge. Set over the River Severn the town of Ironbridge it is an attraction to many tourists, with plenty of walks. Or if walking isn't your thing there are also a range of bars, restaurants and cafes to enjoy too.
Carding Mill Valley and The Long Mynd
I thoroughly recommend a visit to Carding Mill Valley and the Long Mynd. Located in Church Stretton, the area is looked after by the National Trust this is a free of charge place to visit. All you need to pay for is parking. There are around 5000 acres to explore with many different paths and plenty of views to be enjoyed. Down by the car parks there is a National Trust cafe and a visitor centre for guests.
Attingham Park
Keeping slightly within the theme of the National Trust there is Attingham Park. With an 18th century mansion to explore and walks within the grounds. You can visit the house, learn about the history of Lord Berwick, enjoy the gardens.  If you're super lucky you can see the deer as you wander through the deer park.
HM Prison Shrewsbury (The Dana)
Closed as of 2012 to inmates, the nicknamed Dana Prison has since opened its doors to visitors. Recommended for slightly older children and adults you can enjoy tours either with an ex prison officer or go at your own pace with a self-guided tour.
The Edge Adventure
If getting outdoors and enjoying some outdoor adventures is something you are keen on then have a look at The Edge Adventure Centre in Much Wenlock. They offer many outdoor activities for visitors aged 6+, such as quad biking, climbing walls, archery, clay pigeon shooting, segways and much more.
Ludlow Castle
Set within the medieval town of Ludlow, South of Shropshire near to the Herefordshire border is Ludlow Castle. One of the UK's finest medieval castles, you can visit and enjoy a walk around the ancient house of kings, queens, princes, judges and nobility. Enjoy a glimpse into the lifestyle of medieval society.
The Wrekin
If your looking for a cheap/free outing, back in Telford you will find The Wrekin. A hill, rising to the height of 407 meters (1335 feet) you can enjoy a walk to the top and enjoy the views over Shropshire. The Wrekin can be seen as far as Staffordshire, The Black Country and on a super clear day as far as the Beetham Tower in Manchester, Winter Hill in Lancashire and Cleeve Hill in Gloustershire. There is so much to see from the top of The Wrekin.
Hoo Farm Animal Kingdom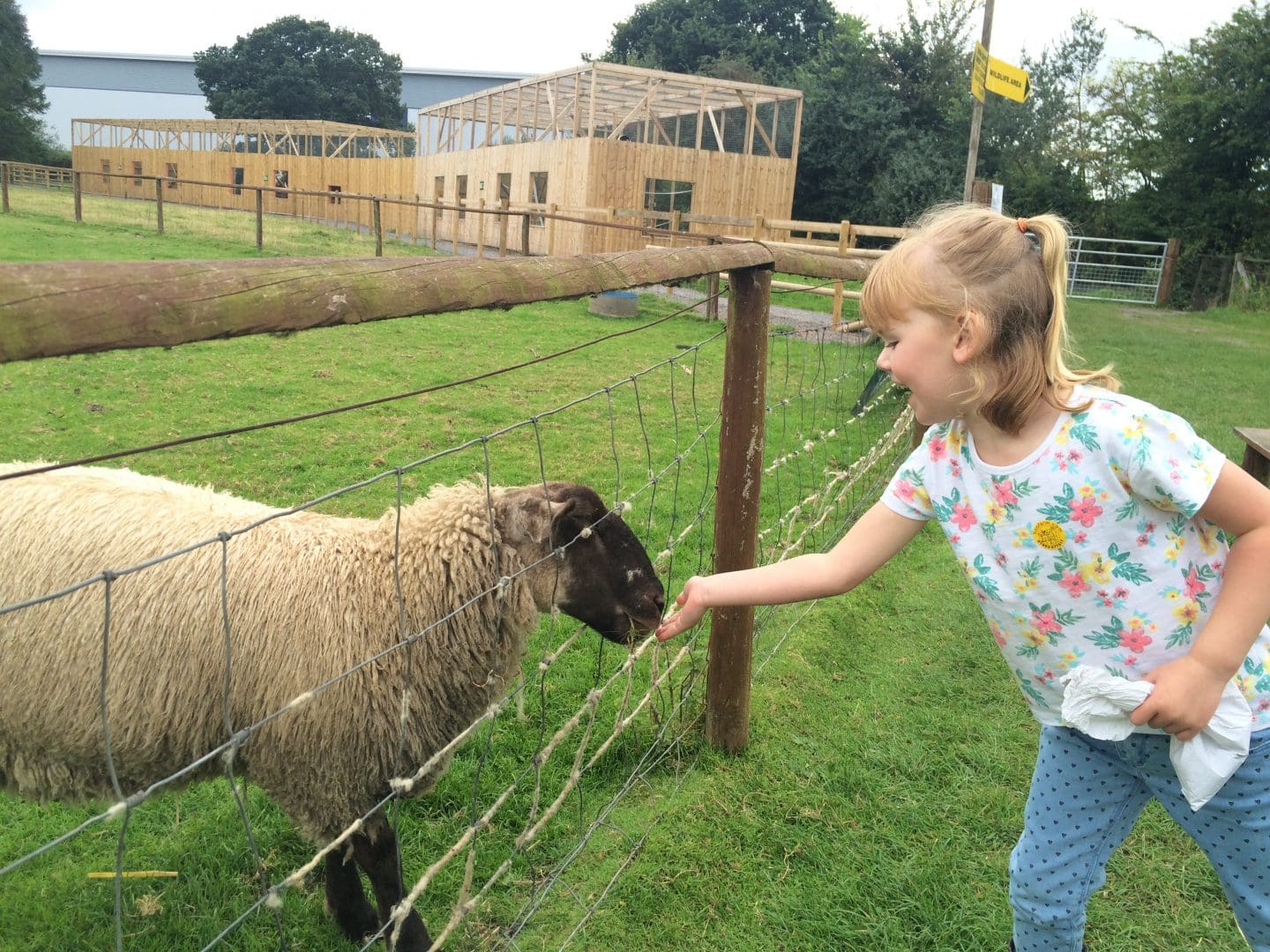 Something for the littlest of adventures, there is Hoo Farm. Located back within Telford, Hoo Farm is a family run countryside attraction. Spread over 32 acres of land there are many animals to see, experiences to be enjoyed and you can even get up close to some of the residents with feeding and petting.
The Quarry
If after you have enjoyed as much as possible of the attractions above and you just need some downtime. The Quarry Park in Shrewsbury is an absolute MUST to visit. Located just outside of Shrewsbury Town Centre you can enjoy a stroll alongside the River Severn, visit the tranquil flower garden designed by Percy Thrower or enjoy a river cruise along the river with Sabrina Boat Tours.
Pin For Later