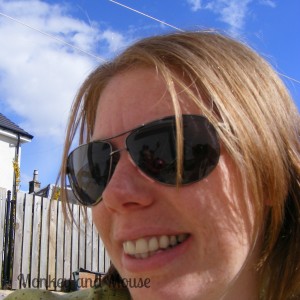 I am definitely no beauty blogger, I dislike wearing make-up, partly as I feel like I'm hiding behind a mask (most likely a clown mask if I ever attempted applying it myself!) and I have very sensitive skin, so I dislike putting anything on my skin.  I'll just end up as a blotchy red mess!
The thing is I've had eczema all my life, even as a baby and it gets better and worse, but after having kids it's become awful.  Probably due to all that extra hand washing with changing nappies all day long!  So I like to keep new or unknown chemicals to a minimum.
A few years ago now I convinced my doctor to let me have a patch test.  This took a lot of persuasion and they eventually consented to refer me for a patch test, to find out what was affecting my skin.  This seemed like a good idea to me, rather than just trying to fob me off with higher strength steroid creams over and over again!
It turns out that my skin is sensitive a variety of different substances, including Parabens.  So I began using paraben free soap's and shampoo's in the hope that it would help, but it never really made much difference and they were very expensive to buy.  Then I came across the 'no-poo' method and thought I would give it a go.
No-poo is simply not using conventional shampoos and conditioners, instead washing your hair with plain water or alternatives such as egg, apple cider vinegar or even flour.  Yes it sounds crazy, but it does work!
The problem with shampoo is that it strips your hair of it's natural oils and then your hair is greasy a day or two later, as it's trying to replace the natural oils.  So of course you wash your hair and start the whole process again!  Of course when you first start the 'no-poo' method you will find that your hair is really greasy for a few days to a few weeks, but just wash it with whichever method you choose, wear hats, hair up and grin and bear it.  After a couple of weeks you'll wake up and your hair will look amazing!  Then you'll only need to wash it 1-2 times a week, it will look great, you won't need to spend tons of money on shampoo and conditioner and if you have sensitive skin like me you'll probably find that your skin feels so much better (shampoo not only touches your scalp, but also your hands, neck, torso etc. as it drips down in the shower).
The transition period between using shampoo and having nice hair again is tough, but it's definitely worth it.  The photo of me wearing sunglasses was taken earlier this year and as you can see my hair is definitely not greasy and disgusting, it looks great!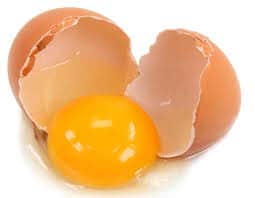 I chose initially to wash my hair with a Bicarbonate of Soda and water mix, but I didn't get on well with that.  I then tried just using water, but my hair still didn't seem to be as nice.  Then I tried washing my hair with a whisked egg (not in hot water, otherwise you'll have scrambled egg on your head!), washed it out and used an apple cider vinegar, lemon and water mix for conditioning.  And guess what, it worked, my hair was lovely and soft and clean looking.  I've used this method of washing my hair once or twice a week or so for almost a year now and I'm not definitely not going back to shampoo again.
You can Google 'no-poo' and get tons of hits of different methods and recipes, if you want to have a go then try out different recipes until you find the one that's right for your hair.  However, I did find this download quite useful.
Would you go no-poo?
J x