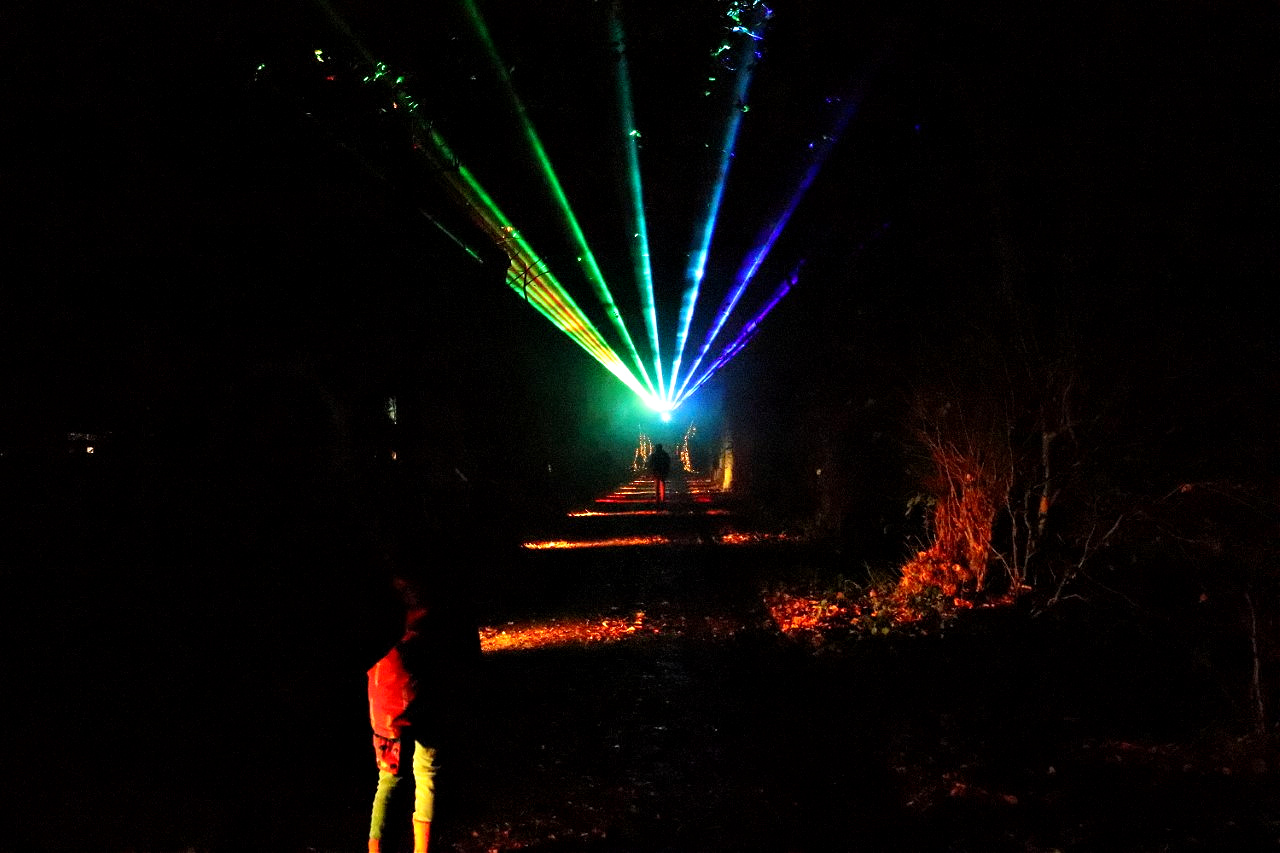 Wondrous Woods
We were invited for a sneak peek at the new light trail, Wondrous Woods.  This is the first  year that there's been a light trail at Hopetoun House, Edinburgh, and it's pretty awesome!  The kids have already asked if it will be on again next year.
In 2020 it's open from 21st October until 15th November, there are still some tickets available, but get in there quick!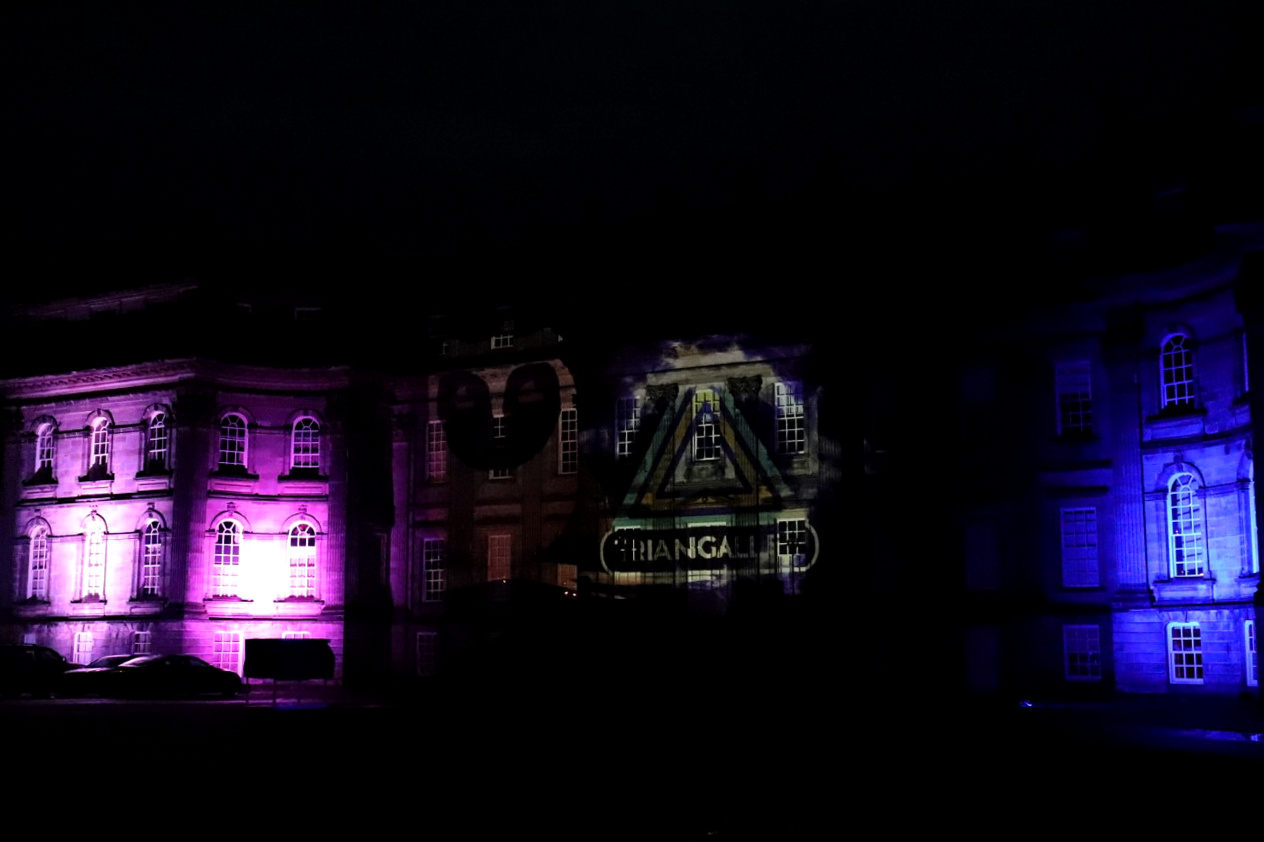 We parked up in front of the house, which was lit up with beautiful colours and Woody the owl, emblem of the event.  A short queue and we entered the first part of the experience.
The trail is partly on paths made from plastic boards to protect the ground and partly on muddier tracks.  So I recommend that you wear walking boots or wellies.  There are toilets at 3 points around the trail, the beginning, at the food stands and at the very end.
Light Trail at Hopetoun House
It's a one-way trail and you can only go round the trail once, so it's best to take your time.  There were toilets at the beginning of the walk if needed. Then you walk along a lit-up tree line to a fairy camp.  If you're lucky you may even see a glowing fairy flitting around the forest!
One of our favourite parts was an old Sweet Chestnut tree who woke up from his sleep to chat to us.  Nearby is a musical area of lights which are dangling down from a tree sounding a bit like wind chimes.  Some people seemed to be walking quite quickly past, so it's best to step into the side to enjoy these areas without feeling rushed.
The trail is a mix of light displays and items used to make fairy and gnome homes, or umbrella toadstools as above!  The light display parts were probably my favourite, although the children quite enjoyed the fairy folk homes.
Our eldest was fascinated by the triangle lights that would change colour after a certain sound happened.  The light installations were almost always in conjunction with sound and music, which added a lot of extra atmosphere.  At the end of the triangle tunnel they was also a lot of theatrical fog which made it a little more eerie and harder to take good photos in!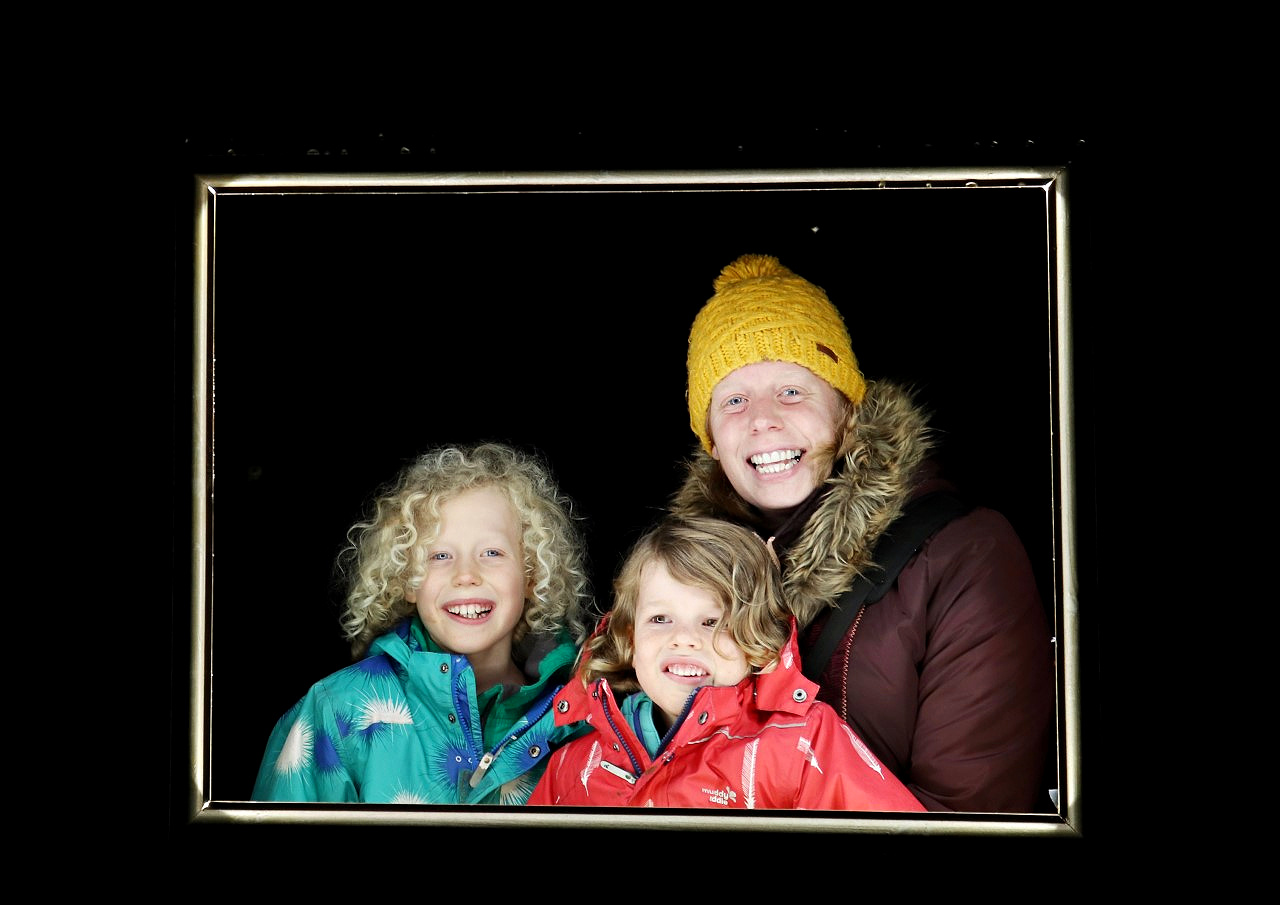 I think near the end we were very impressed with the light display of the house across the fountain.  Then the lights spreading out along the corridor of trees at the end were a fantastic finale!  If you are visiting this year then don't miss the photo frame, the LED lights are very flattering (although you can't see the person taking the photo as they're so bright!
Food and Services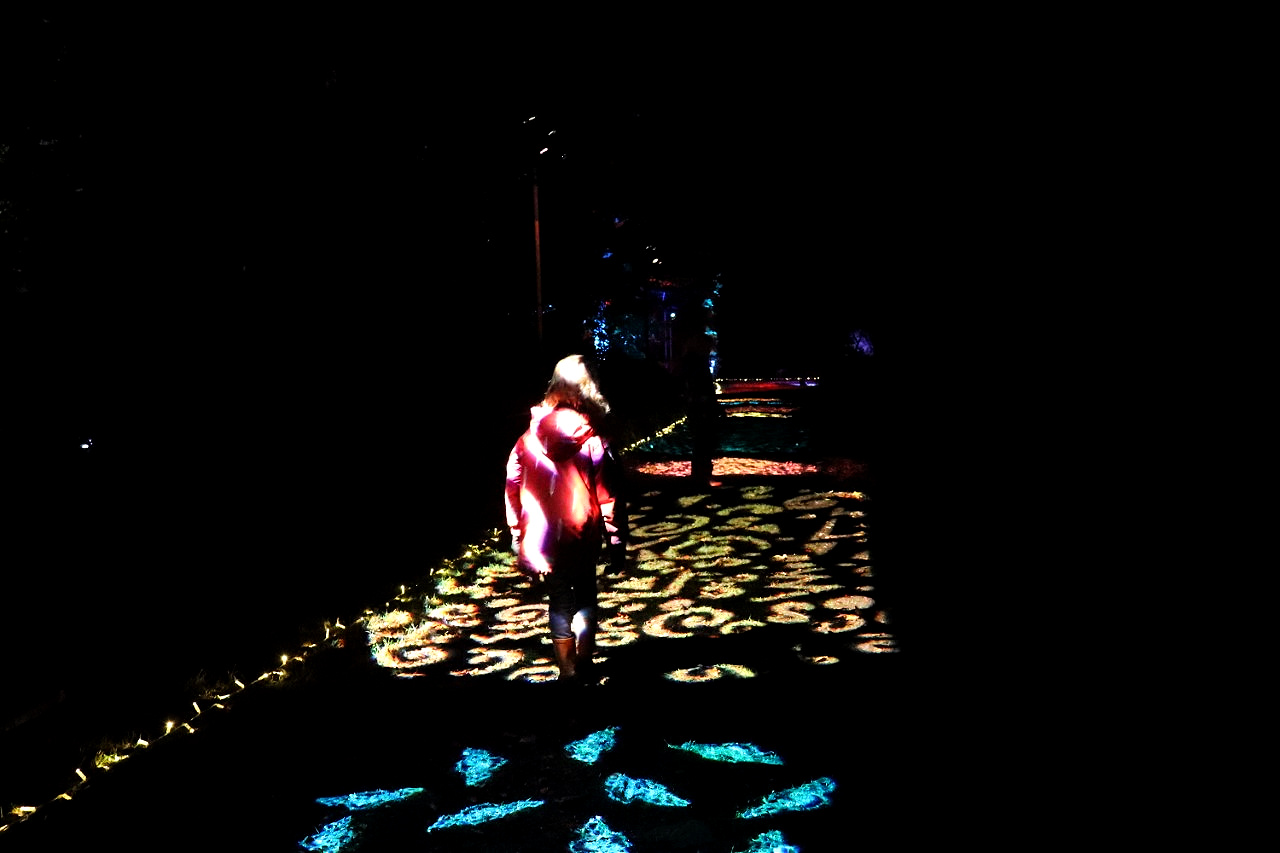 Halfway round you will come across several food stands with doughnuts, hot chocolate, candy floss and burgers. There are also toilets nearby in this area and space to stand and eat whilst you watch the light show across to the house.  There are plenty of hand wash stations at each toilet and food area.
Verdict
It was a fantastic night!  We've been to various light trails over the years, including the rather large one further North, which is probably longer and has more installations.  However for a more affordable option that still has plenty of wow factor we loved Wondrous Woods.
I did feel that it would be better to have forgotten the fairy and gnome areas.  These parts aren't on the same level as the other installations.  Perhaps next year they could consider a few more interactive installations instead?  I know from experience the kids love anything interactive so the type of light installations that change sounds when they are touched or you're invited to lie underneath and watch from below work so well in this situation.
We would definitely come back to Wondrous Woods again next year, we all had a fantastic time!
For more Christmas events in Scotland this year head over to my Scottish Christmas events page.
Pin Wondrous Woods For Later