I've watched MANY crashes on Facebook or YouTube over the years recorded on dash cams and know that it's great idea as a witness to any accidents that may occur whilst you're driving.  But what other reasons would you use a dash cam for?
Well we were sent the Nextbase 412GW Dash Cam to review and I've been mulling over why we would actually need it.
In the event of an accident you can prove that a crash wasn't your fault by using the recording from the dash cam.  There's no clearer evidence than a film of the event itself!  It will save a lot of time and money when the other party is trying to blame you.
However, a dash cam is just as good for parents of learner drivers.  You can guarantee that your child isn't going to act crazy whilst driving if they know that there's a camera watching how they drive.  It may also be useful for learner drivers to go look over any mistakes whilst out driving with an instructor.  Watching back the film to see where they went wrong and how to improve different driving manoeuvres.
You can even use your camera as a video camera to film your road trip.  Download some editing software and you can have a great film of your next trip ready for the family to watch or even to put on YouTube.
If you are concerned about leaving your car out on the street overnight then let the dash cam record any activity around the car.  Keep an eye on neighbours parking beside you or watch out for vandals or thieves.  Having WiFi on your dash cam means that you can send the data directly to your phone or tablet.  The Nextbase 412GW Dash Cam also has a parking sensor which can be left on for extended periods of time, only turning on and recording if there's any movement detected to the car.  So if anybody bumps into your car with theirs it will turn on and record, great for when you need to leave it when going on holiday!
The Nextbase 412GW has a lot of great features, including a 3″ LED colour screen, powered click & go mount for simple, instant connection, night vision, 140-degree wide angle, smartphone app and WiFi connectivity, automatic recording and file protection and GPS logging.
Competition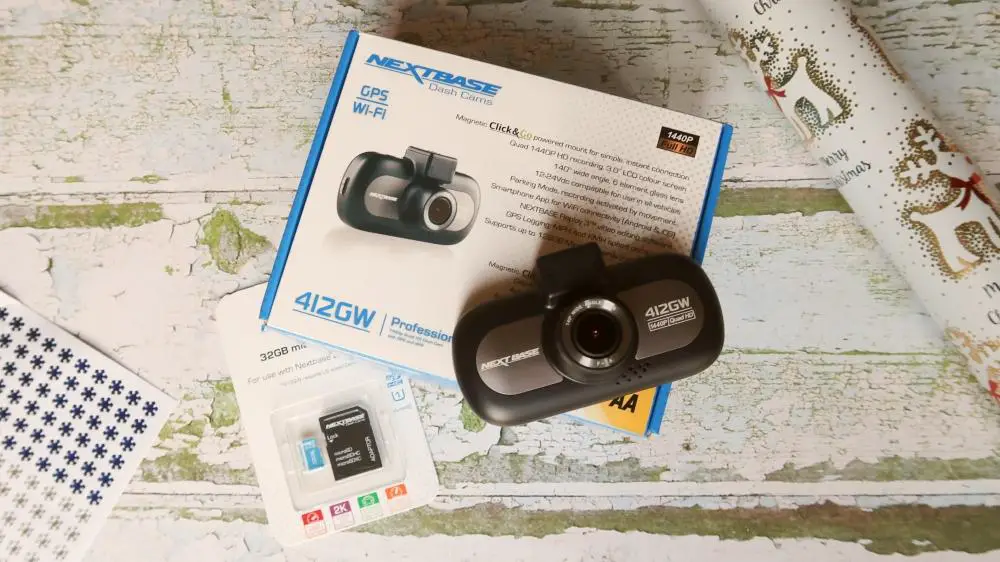 If you would like to win your own Nextbase 412GW dash cam then fill out the form below.  Good luck!