I'm sure that most parents have times when their kids just don't want to sleep.  I don't think I've had a full nights sleep in over 5 years, but I don't mind being woken once or twice.  It's when you get woken up another couple of times that I start to seriously flag.  Well, that's what is happening now, both our 5 and our 3 year old are waking up in the very early hours of the morning (and then beg to put their personalised dressing gowns on and go downstairs) and little one is taking aaaaaages to get back to sleep.  So of course we're struggling a bit during the daytime, particularly when the boys want me to play whenever I attempt to sit down!
There are some silver linings to be had when you're being woken up several times throughout the night.  At least we now have a comfy mattress, so I'm not stuck in a ditch in anymore!  I can lie down on our new Emma mattress and feed youngest back to sleep, even if it does take a long time.
Sleeping On A Cloud
The problem with our previous mattress was that the memory foam moulded to our shapes, but never bounced back up again. This left our mattress with two significant ditches that were not comfortable to sleep in at all.  I ended up with pain in the side of my neck and shoulder from not having that comfort.
The king size mattress from Emma is like sleeping on a cloud.  It feels really soft when you initially sit down on it, but when you lie down the mattress distrubutes your weight across the length and it is almost like floating.  The unique construction of the layers of materials really helps the mattress bounce back when you get out of bed, rather than leaving an impression in the bed.
The Unpacking
We ordered the king size Emma mattress and I was a little concerned about how big the box would be.  But I really shouldn't have worried, it was tightly vacuum packed an boxed into a fairly small, if heavy, cardboard box.
Inside the box there is a branded Emma cutting device, which makes it easy to cut the plastic off the mattress without accidentally cutting into the mattress itself.  We placed the mattress onto the bed before opening it and as soon as we started cutting away the plastic you could hear the mattress inflating.  The final depth was a lot more than I had expected looking at how small it was in the packaging, but that's a good thing!
The Verdict
We love our new matress and with my shoulder and neck on the mend it is so much nicer to go to bed and actually get some sleep.  Rather than lying awake uncomfortable before the inevitable children wake-up begins.
Despite being unsure of how soft it seemed, the mattress is actually really, really comfortable, above my expectations and I'm so pleased with it.  I just need to get the kids to sleep longer so I can enjoy being in bed for even longer!  If you want a fantastic night sleep, check out Emma mattress.
Pin now: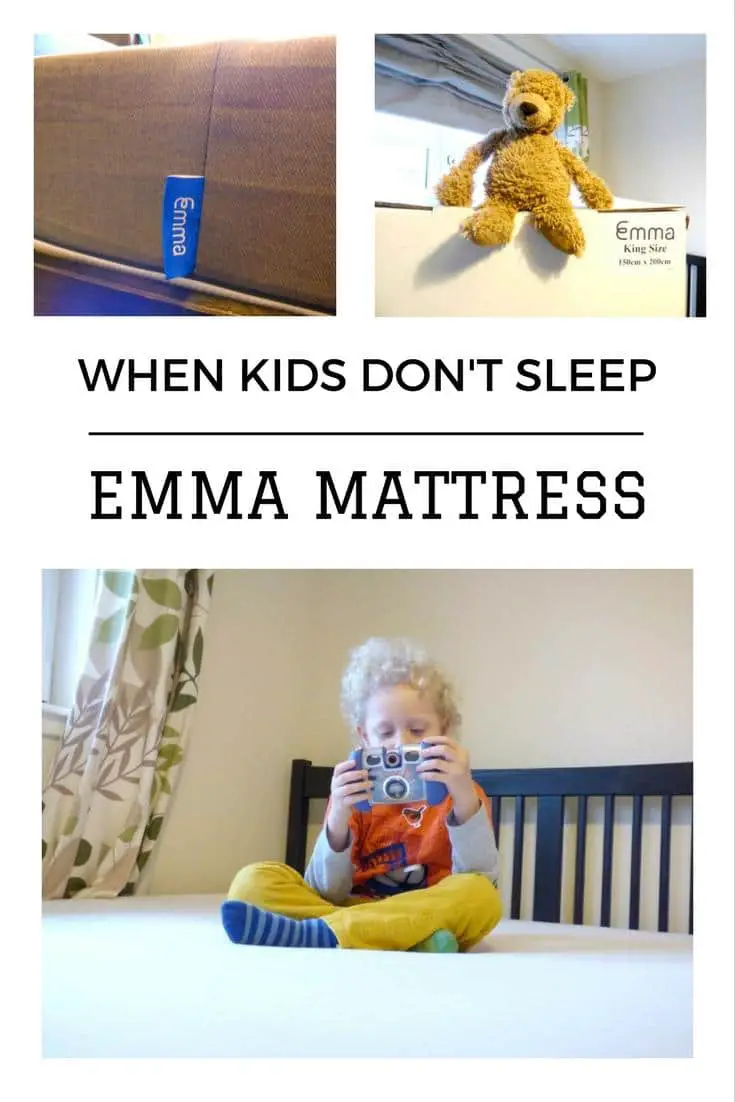 * I was provided with this mattress for the purpose of this post, however all opinions are my own.