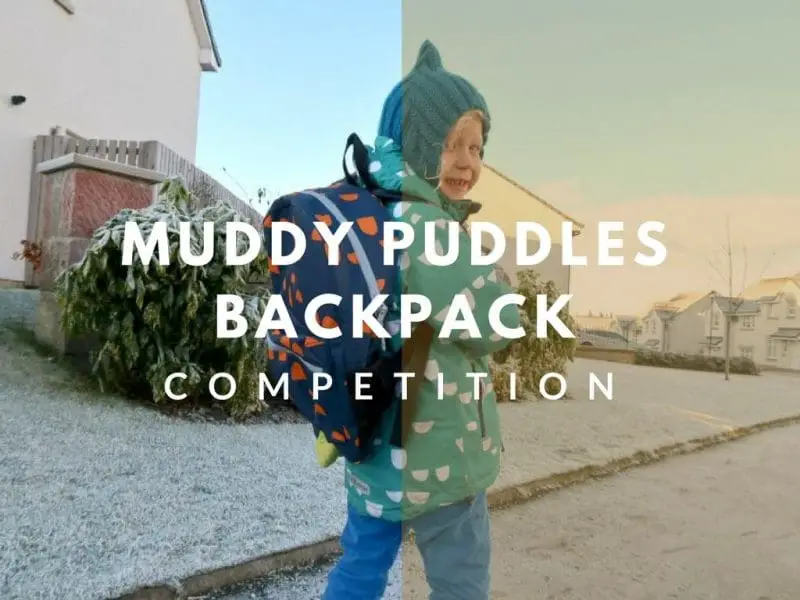 Every time I go out with the boys I have to pack the bag full of everything we could possibly need.  From spare clothes, to hats and gloves, food and water, it's all in there.  Although maybe not the kitchen sink…
So it's about time the boys had backpacks big enough to fit in all the toys and books that they want to bring with them.  My bag is definitely heavy enough as it is without those two adding in toys and random objects!
Muddy Puddles Backpacks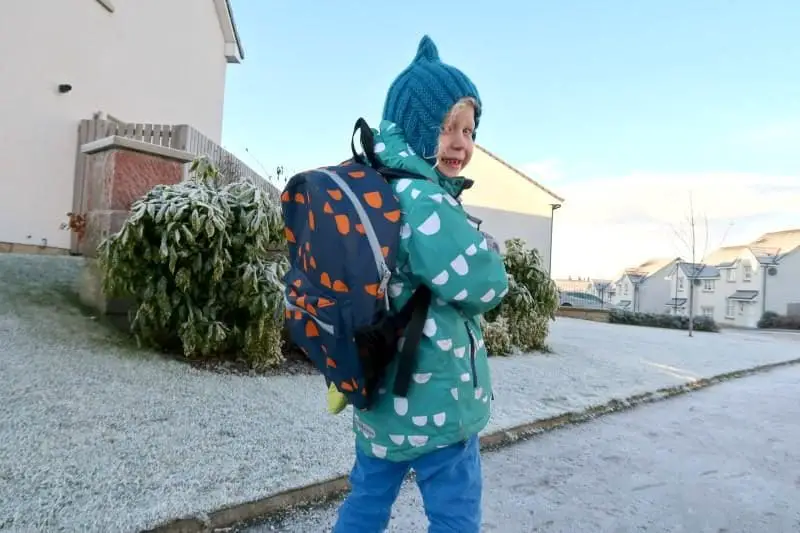 Muddy Puddles have a brand new range of backpacks, in three gorgeous designs to match their winter ski jackets.  The boys received a backpack each and chose to have contrasting patterns to their current jackets.
Each bag is waterproof with taped seams and mesh side pockets for drink bottles (or pine cones and sticks if you are my kids!).  I particularly love the reflective areas on the bag, so kids can be seen even when it's dark.  The zips, zip pulls, logos and strips on the shoulder straps all feature reflective material.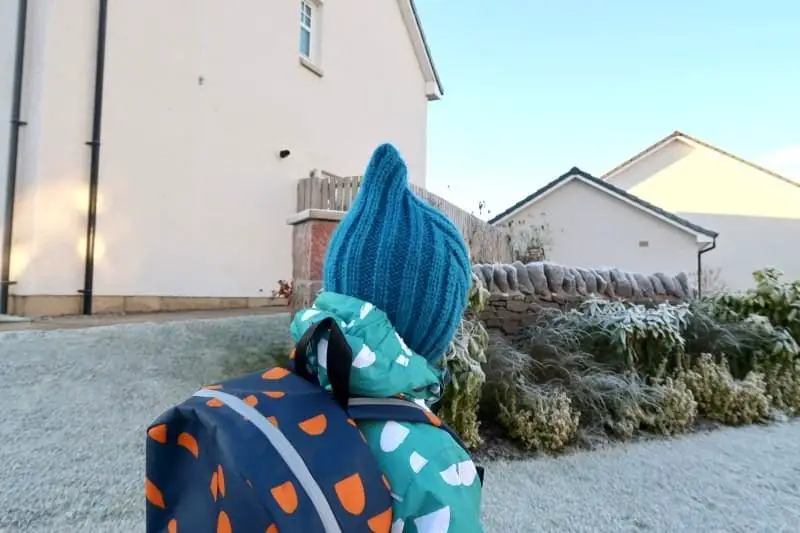 At 18 litres storage capacity there is plenty of space for everything a child needs, with a small pocket in the front, perfect for storing a small Lego project!  The bags are large enough to carry many books or even a bike helmet, hopefully this will stop us losing helmets in the future.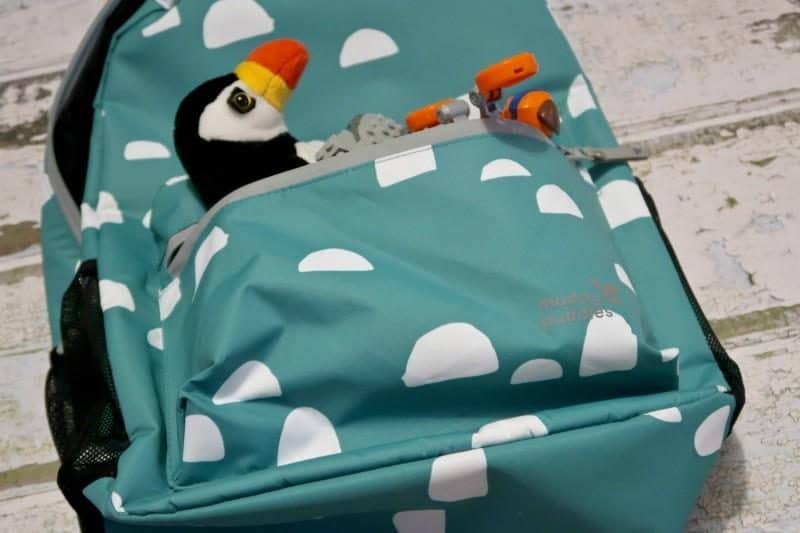 There are some lovely details, including a little karabiner inside the main compartment and padding on the shoulder straps.  The shoulder straps and chest straps can be adjusted to suit the child, so even smaller children can wear the backpack correctly.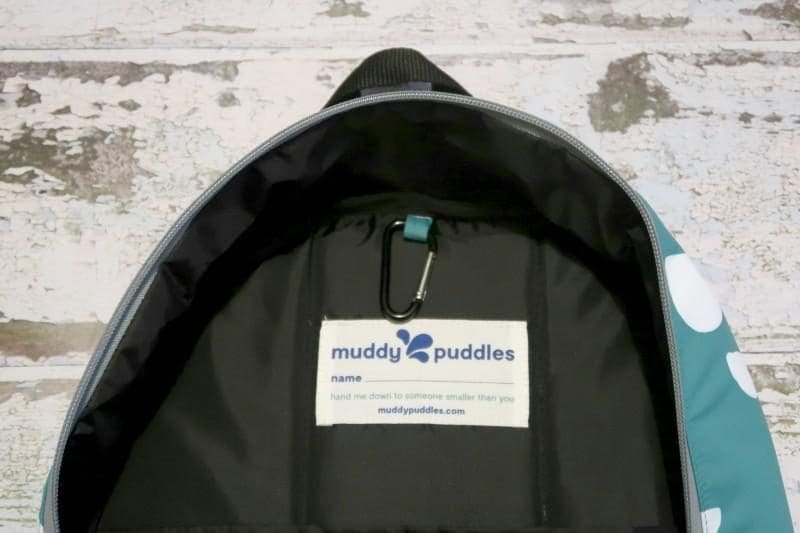 Competition
Win your own Muddy Puddles backpack, perfect for keeping their belongings dry on wet winter days!
Fill in the form below, good luck!
Muddy Puddles Bag

* I was sent the backpacks for the purpose of this blog post, all opinions are my own.