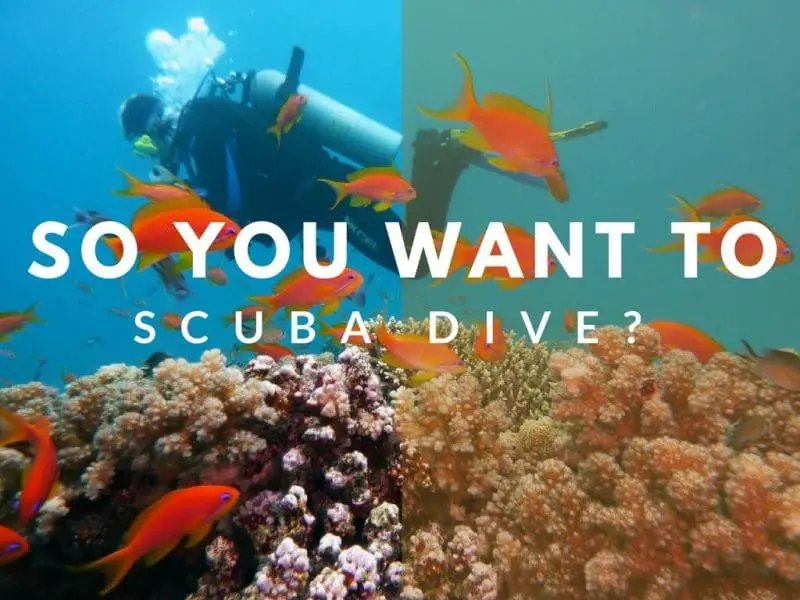 Scuba diving is up high on my list of activities to try.  I had considered heading down to Honduras to take a PADI diving course when I was in Central America, but I ran out of time and money for that one.  However, I still think it would be brilliant to dive deep in the sea and explore coral reefs or shipwrecks.
Even the coast around Scotland is full of exciting marine flora and fauna including anemone, starfish, sea squirts, dolphins and basking sharks, to name a few.  Who wouldn't want to swim alongside basking sharks?!
Getting Started
So getting started, what do you need to know?  First off you need to make sure you are medically and physically able to dive, as well as competent swimmer. If you tick that box then you need to decide exactly what you want to do, is it an open water certificate or simply a one day experience?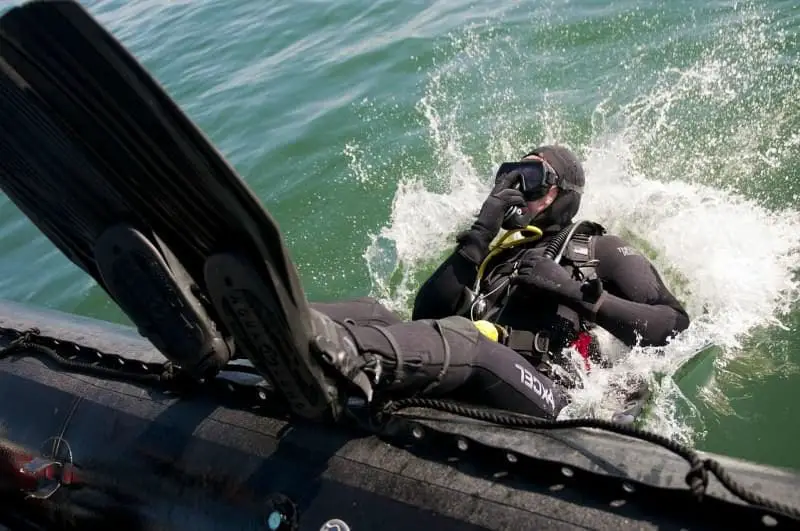 Personally I would like to be certified so when we're travelling I can dive in some amazing waters around the world.  I noticed in Iceland that people were diving in Pingvellir National Park.  Silfra fissure has amazingly clear water and you can touch both the North American and Eurasian continental plates!  It would be fantastic to dive there, even if it's a little chilly.
Next you need to consider what equipment you are going to require and whether you will be hiring or buying.  Personally if I'm going to take up diving then I will buy my own wetsuit, I hate putting on a hired wetsuit when you just know that someone else has probably peed in it!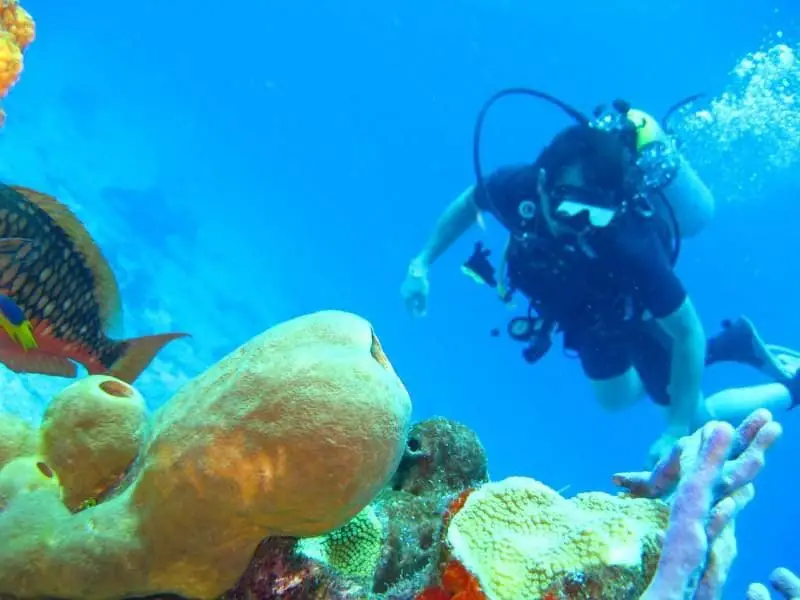 I think diving masks can be hit and miss, so it would be nice to try some different types on until I find a comfy fit.  Then at least I would be more comfortable and confident under the water.  Simply Scuba has a great selection of masks to choose from and lots of other accessories too.
Where To Learn?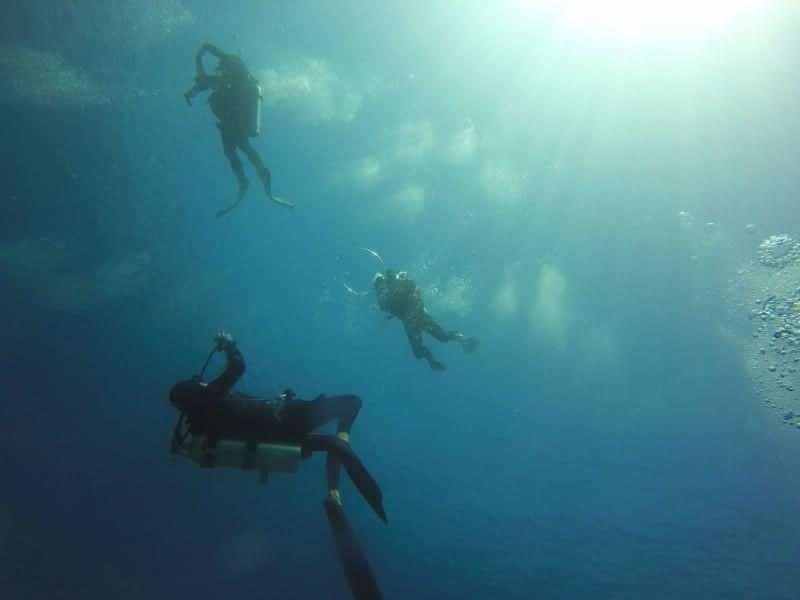 The last thing to do is decided where you are going to learn?  You can take courses all over the world and I guess at the moment it would probably be best to learn somewhere close to home in Scotland.  However, I would prefer to learn somewhere a little more exciting like Caye Caulker in Belize or Byron Bay in Australia.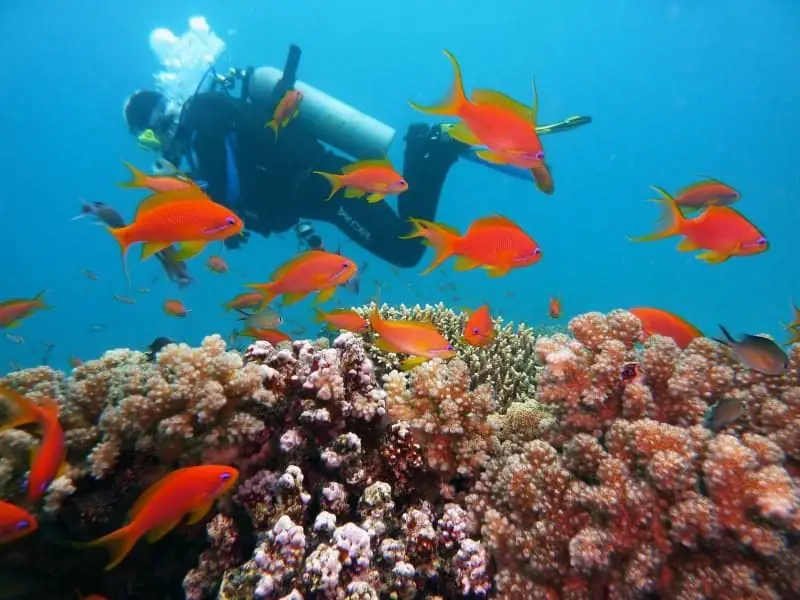 Where would you learn to scuba dive?
* This is a sponsored post.