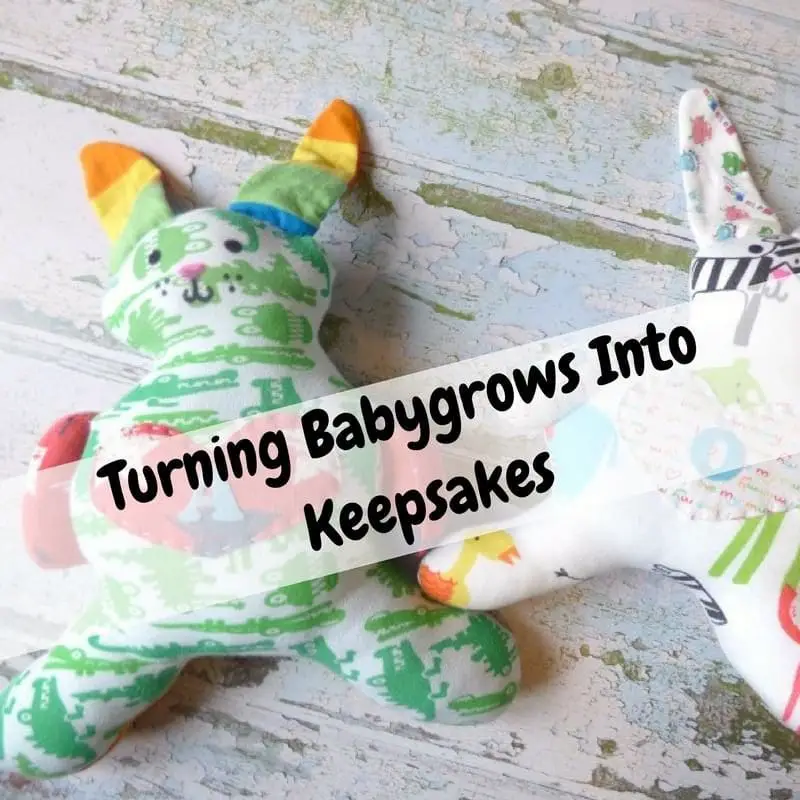 When my boys grew out of their baby clothes I kept my favourites items.  The first baby grow they wore and all the cute ones that I really associated with their baby days.  I still keep certain favoured items of clothing these days, probably because I am a hoarder and can't bear to part with sentimental things!
What To Do With Baby Clothes
I have been meaning to do something with the boy's old clothes for a while.  The first thing that popped into my head was a blanket, but we already have the ones I made when they were born.  I also didn't want the blanket to go in a cupboard and not be seen.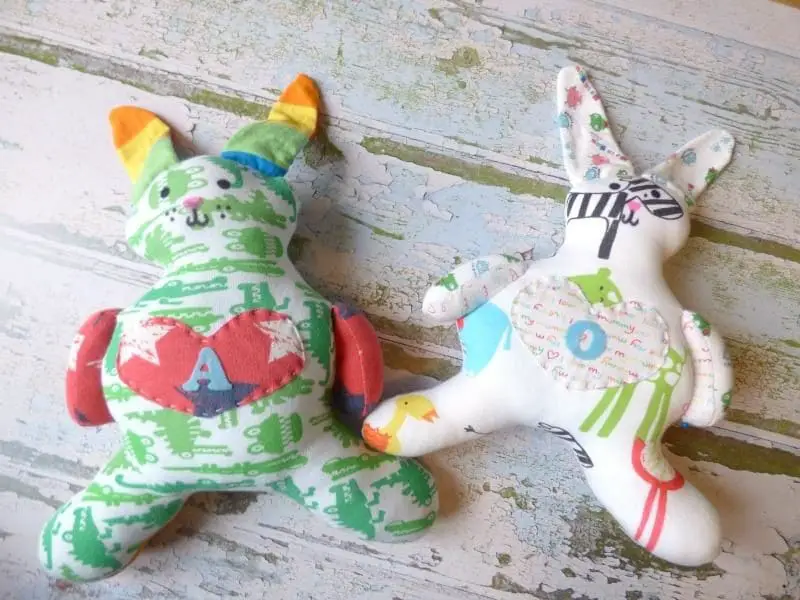 When I saw the lovely bunnies made by Jess, I knew that they would be perfect for us.   We could admire them on their shelves and have something to remind us of the boys first days.
Babygrow Bunny Keepsakes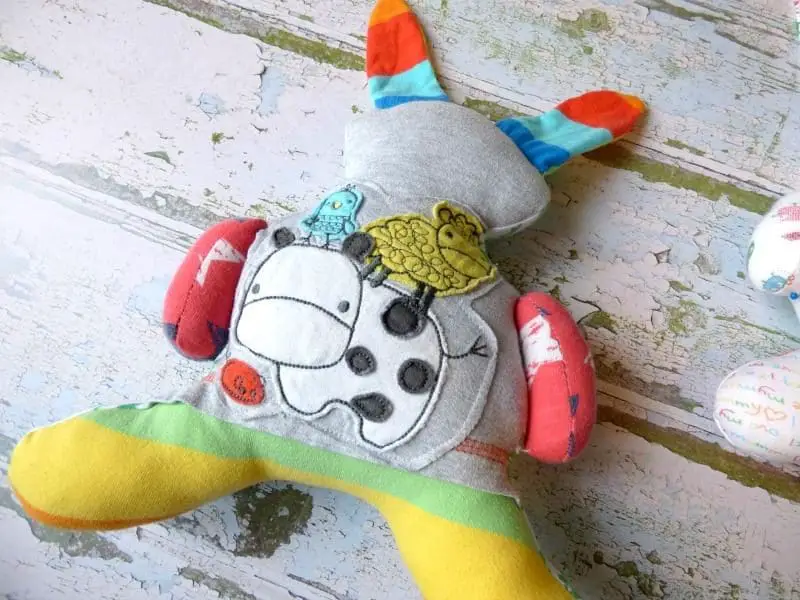 Jess' Babygrow Bunny Keepsakes can be found on Facebook.  All you need to do is send 2-3 babygrows to Jess and she works her magic to produce a cute bunny.  You can also point out which parts of the clothing you want to be used, which is great when you have sweet embellishments.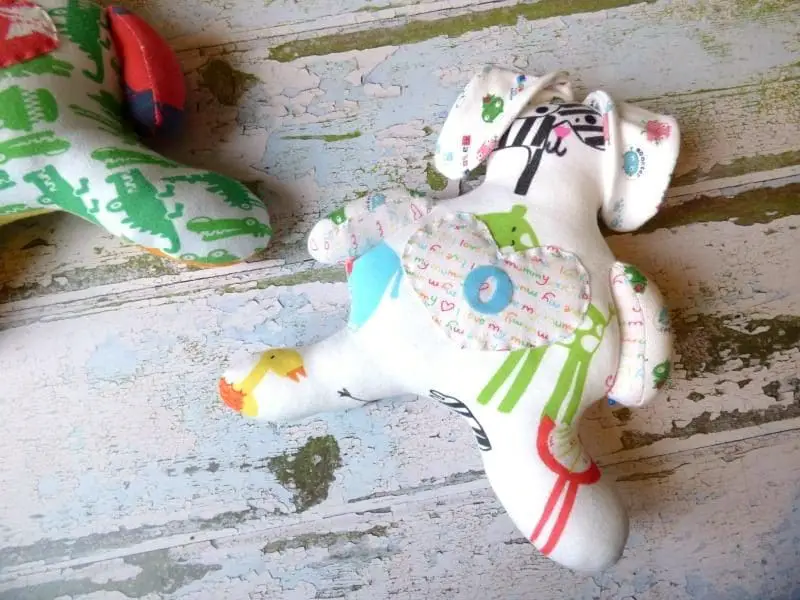 The bunny's are lovely and well sewn.  I love the way Jess has used the different parts of each babygrow to show off the rabbits features, such as the ears.  The hearts with the letter of their name is also a sweet addition.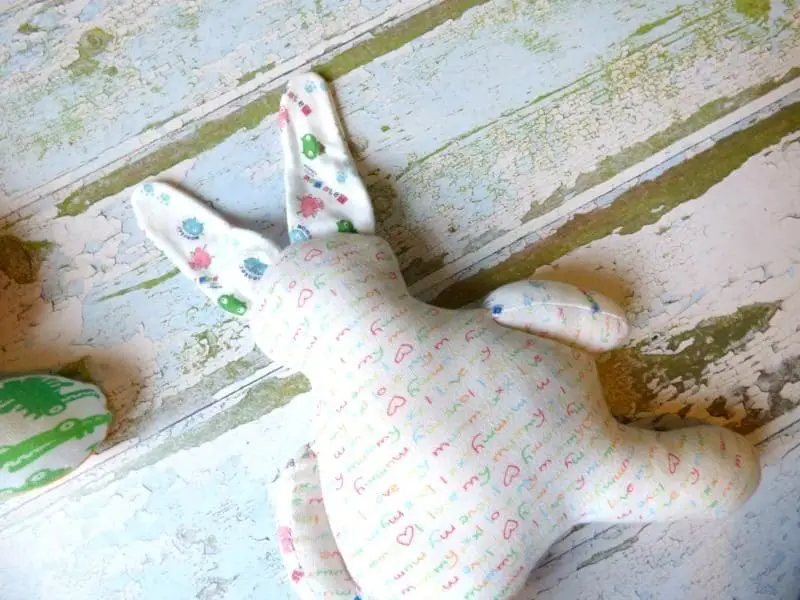 I have such beautiful memories of my boys as babies, wearing these clothes.  I love that I can now look at these bunnies and remember all of the little quirks about my babies.  They are only meant as a keepsake and are not registered to be used as a toy.  So we will keep them on the shelf and only have a supervised cuddle every now and again as they are so squishy and soft.  Head over to Jess's page to order your own here.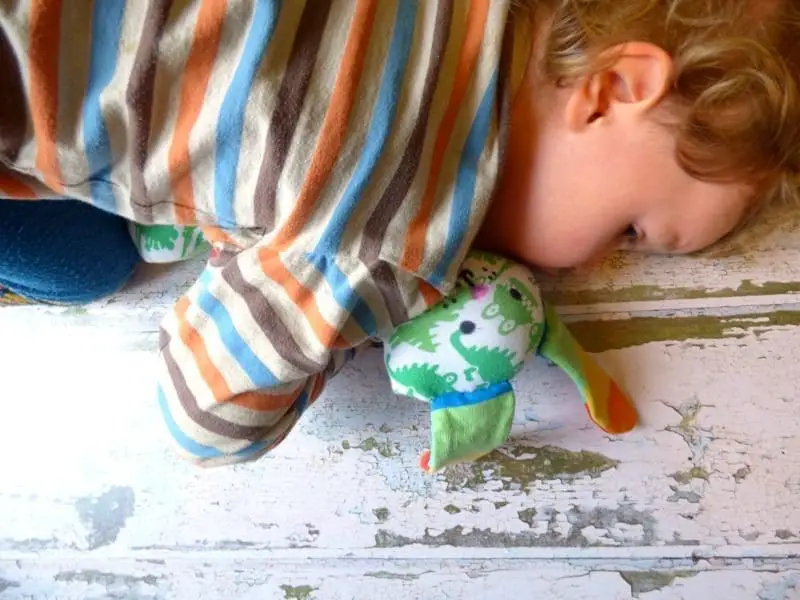 Have you saved a particular piece of clothing that your child wore as a baby?
* I was sent the bunnies for the purpose of this post, all opinions are my own and the fabric for the bunnies was my boys cute baby clothes.