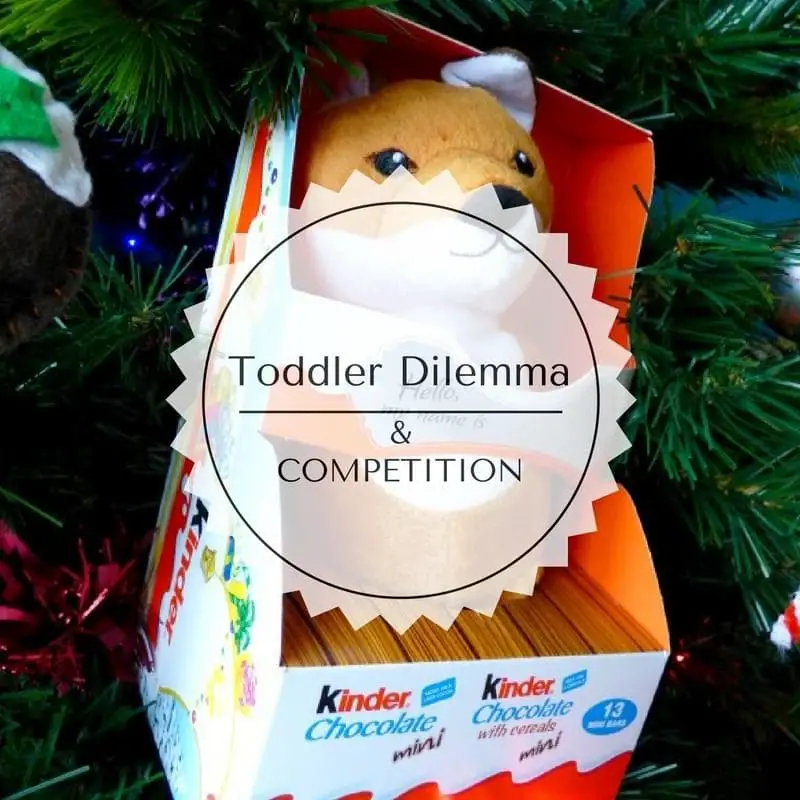 I just read that it is only 16 days until Christmas, eek, that makes it sounds closer than I had realised!  I still have a few things to sort before the big day arrives and presents to wrap, but that job is made 20 times harder when you have children and even more difficult when one of those children happen to be a toddler!
Our two year old seems to have switched in the last few days, into destruction mode where he is a magnet to the Christmas tree.  Whenever my back is turned he is at the tree and removing items from it, dropping them on the floor or hiding them under the sofas.  If I come in he shouts hide and dives under the cushions, knowing he's going to be asked to put them back on the tree!  I'm pretty sure he wasn't like this last year.
Aside the Christmas tree decoration removal Christmas hype seems to have wired our littlest up with a lot of excess energy and he has no need for his toys.  Instead he would much prefer to run, jump and throw for all his waking hours.  We spend several hours outside running around and exploring, so he there is no reason for him to be as wild at home, but apparently toys are now for crashing onto the floor and tipping out of boxes and furniture is for climbing and jumping off from.  I'm starting to wonder whether we should just get rid of the toys and attach climbing holds to the walls and crash mats on the floor, perhaps a few gymnastics vaults and bars?  If only our house was bigger!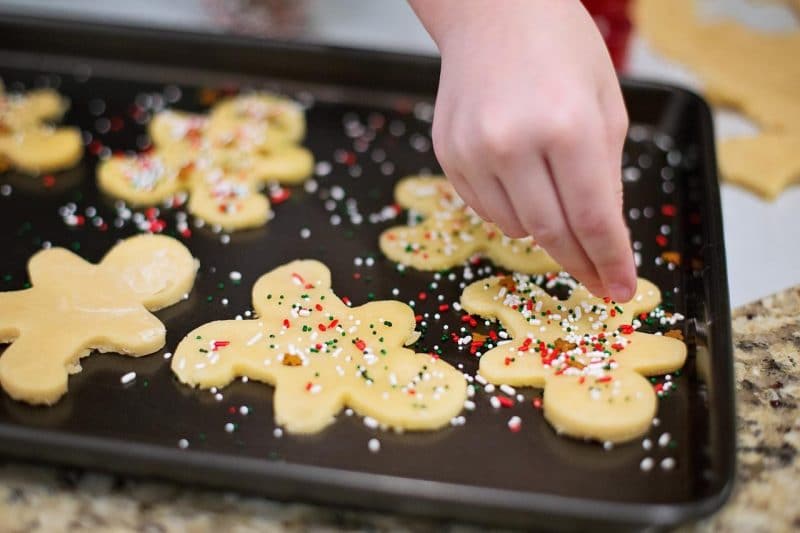 As it's nearing Christmas we are making more crafts and occasionally Christmas themed bakes.  This sugar can only be fueling the wild child in his mischief, but you can't have Christmas without a few Christmassy treats.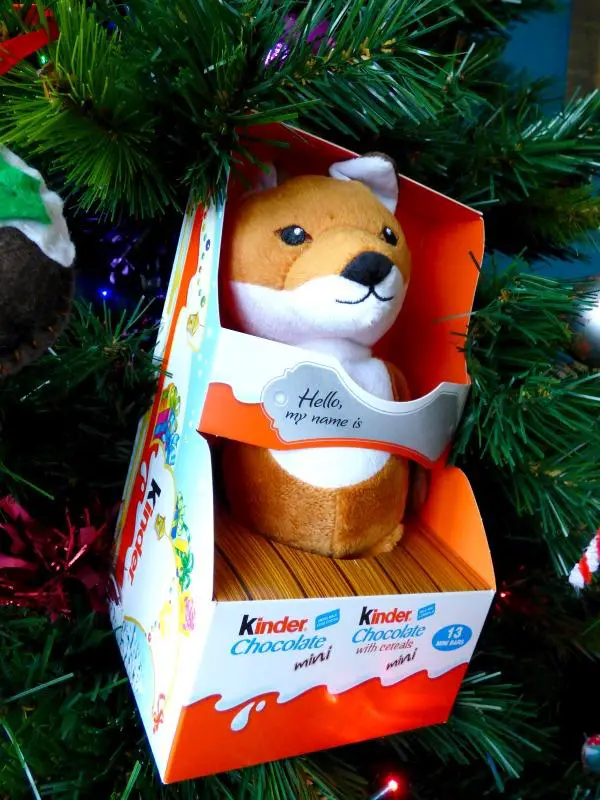 If you want to keep your own wild child happy this Christmas, I'm giving away this cute Kinder stocking filler of 13 Kinder chocolate minis and one sweet plush fox, boxed ready to send in time for Christmas.  Simply fill in the form below to enter!
Kinder Fox competition