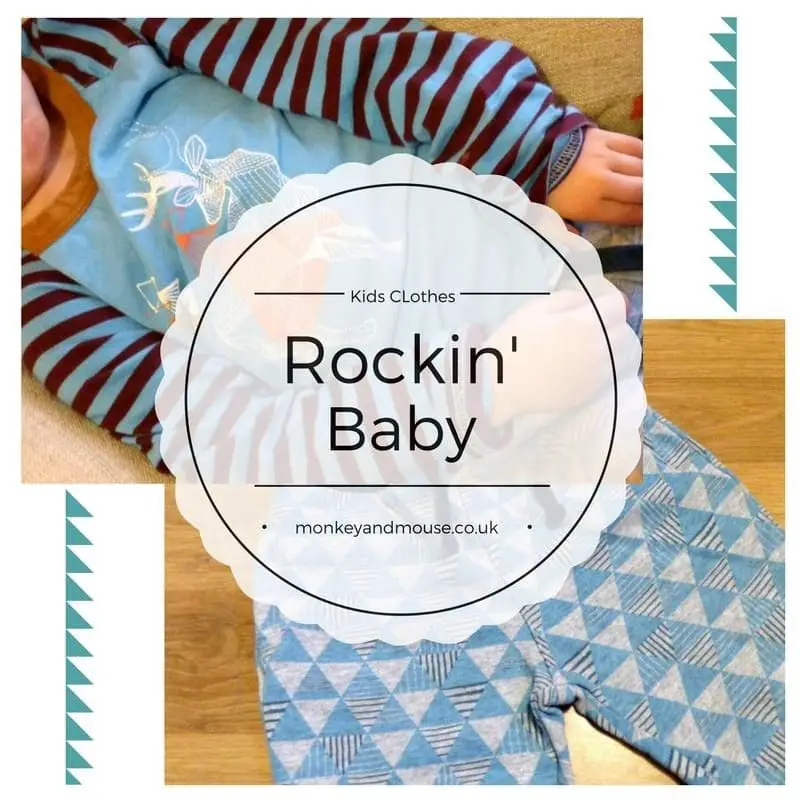 Finding cute clothes that aren't scary, don't have any tv characters or superheroes on them can be difficult for boys.  At an early age it seems to be pushed on them that they must be a superhero of some sort or wear clothes that look tough with jagged tooth sharks or biting crocodiles.  Neither of my two are into that and so it can be a struggle to find suitable clothes.
Fortunately I have found a lovely company, Rockin' Baby who stocks lovely clothing for children and we were sent a few items to include in this review.
These were the:
The clothes are lovely and bright with clear prints and embroidery.  We ordered them in size 3-4, which are a bit on the large size for our littlest, who isn't quite 3 yet (not until January anyway), but at least the clothes should last a bit longer.
We were impressed at the quality of the items, all the stitching was perfect with no loose threads and the prints were great.  I especially love that the mountain deer print has embroidery over the image too.  It's a beautifully soft top which is perfect against young, delicate skin.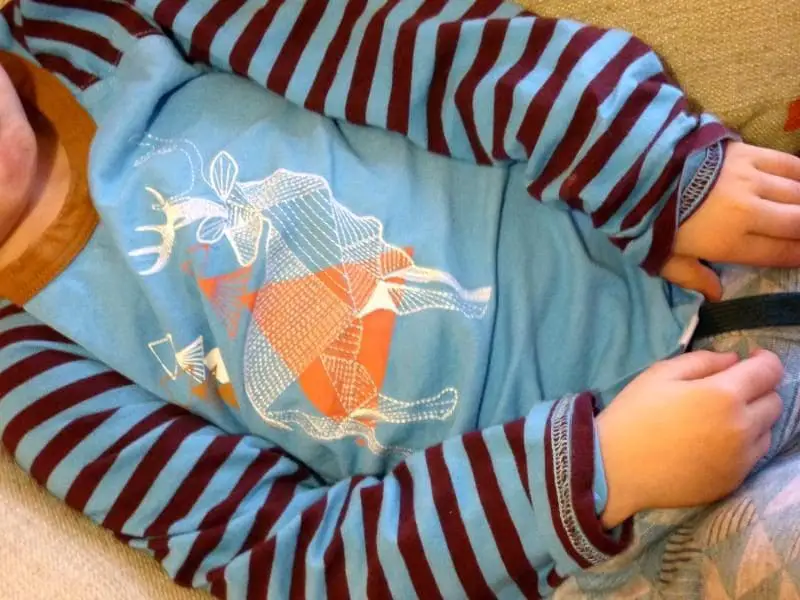 The joggers have a lovely pattern of blue triangles that makes them that bit different to your usual plain trousers and look particularly cute on small legs.  They appear rather comfortable and our 2 year old is happy to wear them, which is a good sign in itself, he's very particular in what he wears on his legs and it's almost impossible to get him into anything other than leggings! Fortunately these jogging bottoms are both comfortable and stylish enough for him to wear happily.
Of course the Space Print PJ set is perfect for little ones who love rockets, planets and all things space.  My youngest is definitely a fan of space and often plays with toys pretending that they are rockets and then comets literally scream past knocking the rocket back to earth (he's definitely a dramatic child!).  The space pyjamas fit littlest well and he was happy to wear them and point out the planets and rockets printed all over them.
Rockin' Baby also supports a great cause, where for every item bought from them they donate another item to a needy child around the world.  I love that they are more than just a clothes shop and that they really do make a difference by donating clothes and slings to children who really need them.
J x
* We received these items for the purpose of this post, however all opinions are my own.