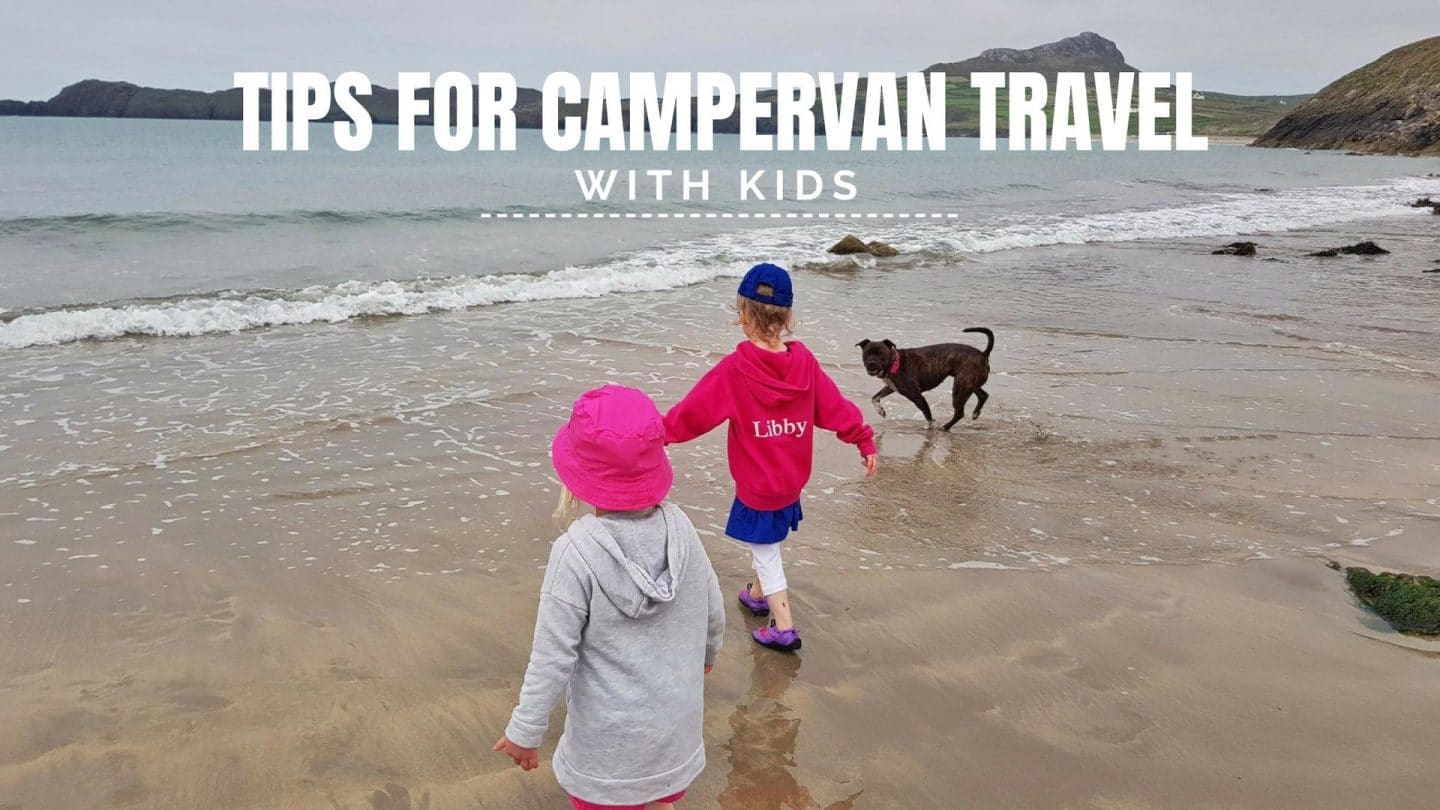 * Guest post from Natalie at plutoniumsox.com
If you are a camper van fan whose days of travelling the world in a vintage VW ended when children came along, don't despair! Camper van travel with children is possible. In fact, it can be loads of fun and easier than you think. Here are some tips for enjoyable camper van travel with children.
Choosing the right van
It goes without saying that you'll need a larger van to fit the whole family in. But there's more to it than just choosing the biggest van. Things to think about include:
Who will be driving it?
If one of the drivers doesn't feel comfortable driving an enormous van, that doesn't mean family camper van travel is off the agenda. Something like a Mazda Bongo is a great option. They're not much wider than a family car, but if you need extra space, you can get a high-top conversion.
Will you be using it in Winter?
If you are fair weather campers, then a pop-up top may be ideal. Whilst you're driving around, the van won't be too tall. When you park up, you can pile the children into the roof. However, if you intend to use it in Winter, it is worth considering a hard-top van. You can convert most vans with a high, hard-top. This is a lot warmer in Winter for children sleeping up in the top. Additionally, it offers extra space for luggage.
Choosing an awning
Some people choose to use an awning, others swear by having a van big enough so you don't need one. An awning can more than double the size of your living accommodation. This is particularly useful if you're going to be staying in one place for a while. It allows you to take everything out of the van and keep it all in the awning, reducing clutter in the van itself and allowing you to get going quicker if you're using the van for driving around during your holiday . If you're not keen on driving a huge van, an awning can be a great compromise.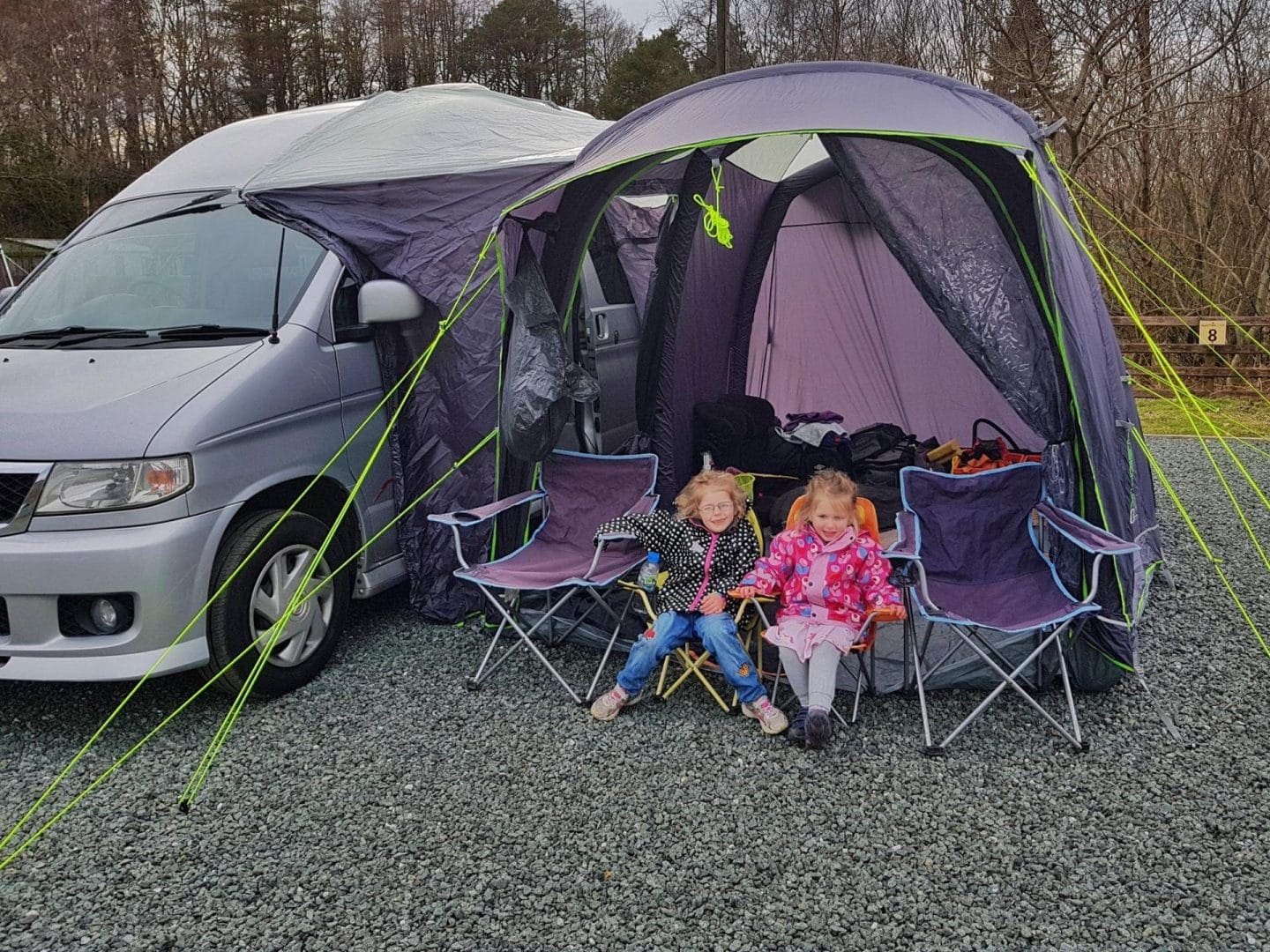 The disadvantage of an awning is that it does take some time to put up. If you're moving regularly, it can be a real pain to assemble and disassemble frequently. An alternative is a pop-up tent or gazebo. These don't offer quite so much protection from the elements but they are much easier to erect.
Keeping children entertained
The most difficult part of camper van travel is always the long journey to get to your destination. The best advice is to arm yourself with every possible advantage. Take a picnic, allow them to use electronics, give them books and colouring if they are ok to do that whilst travelling.
It's always nice to break up the journey for a decent leg stretch. We tend to avoid eating while we're out of the van because having a picnic in the van will keep children entertained for a good while. Instead, we prefer to find a National Trust location and allow the children to play in the park and run around for at least an hour to burn off some energy.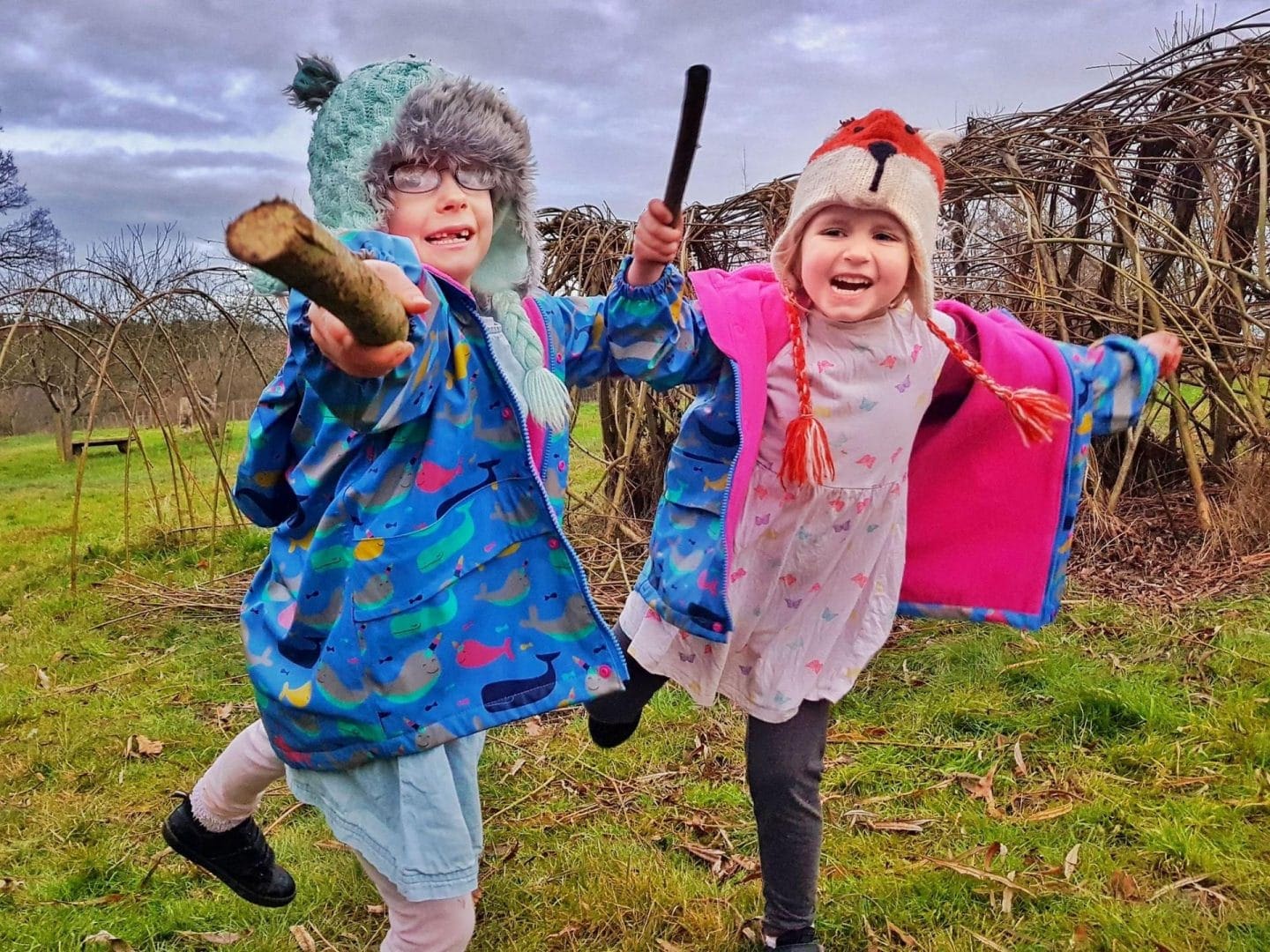 What to pack
I find the children get quite cold when we're camping, particularly in the evenings and on days at the beach. It's worth packing plenty of jumpers and trousers, even if the weather looks like it's going to be spectacularly hot.
Other things to remember are swimming kit, wetsuits and bodyboards if you're going to the beach. Pack something to keep the children entertained while you are setting up the camper van too. We've bought a slackline that we can put up between trees or fences near to the van. The girls love practicing their balancing and learning a new skill. It's a great way to pass the time while the awning is being erected. Balls, frisbees and kites will also keep them amused.
Other essentials for travel with children include a first aid kit, calpol, sunscreen and insect repellent.
Natalie Ray
Natalie writes about family lifestyle and travel over on her blog plutoniumsox.com.  You can also find her on Instagram, Twitter and Facebook.
Pin For Later