Three quarters the way through my second pregnancy I can remember sitting on the sofa, cuddling my sleeping two year old.  I had such a feeling of love for my first born and couldn't believe that I could ever love another child so much.  I lay there with my son tears in my eyes and guilt in my heart thinking that I wouldn't be able to love my second child.
Fast forward a few months to when my second child was born.  I immediately fell in love with him after a brilliant labour and birth at home.  What I couldn't imagine just a day before he was born soon became reality and I felt such love for both my boys.
There are so many worries for parents, it doesn't matter if it's their first child or fourth child, there will always be something to cause them to feel anxious.  As a first time mum I remember being worried about the giving birth and I scoured books for tips on breast feeding as I had it in my head that I HAD to do it and really didn't want to fail.  Reading how to breastfeed a baby in books is nothing like in real life, so all the breast feeding sections of books were little help.  It was only with practice that I could get my first born to latch properly.  Our second child was totally different and was latched on less than a minute after being born!!
Top Worries For new Parents
The Post Office has carried out a recent survey about new parents top worries and it's not actually that surprising when you read through it.
| | |
| --- | --- |
| Top worries for new parents | Percentage |
| Worrying about freak accidents happening | |
| Worrying about not knowing how to 'parent' my baby | |
| Worrying about being able to afford to raise my baby | |
| Worrying about childproofing my home | |
| Worrying about other people dropping my baby | |
| Worrying about dropping my baby | |
| Worrying about germs my baby might come in contact with | |
| Worrying about what would happen if I/my partner died | |
| Worrying about not connecting with my baby | |
| Worried about my parenting being judged by others | |
Worrying about freak accidents happening, that is still a complete yes for me!  I always seem to be second guessing what random accident could happen.  It's not something that goes away, but it does get easier when you know kids are a little more sensible as they get older!
The last line really annoys me, isn't it awful that new parents have to worry about their parenting being judged? Everyone's trying to do their best for their child and we should all just get on with life and let others parent their children without judging!  It's awful to see that as a big percentage on this survey.
But perhaps the most upsetting there is that new parents worry what will happen if they or there partner might die.  It's not likely to be something we can control, but we can help alleviate this worry by making sure that we have life insurance in place.
Life Insurance Shouldn't Be Difficult
Once we become parents we need to think of our dependants and be safe in the knowledge that they will be provided for if anything should happen to us.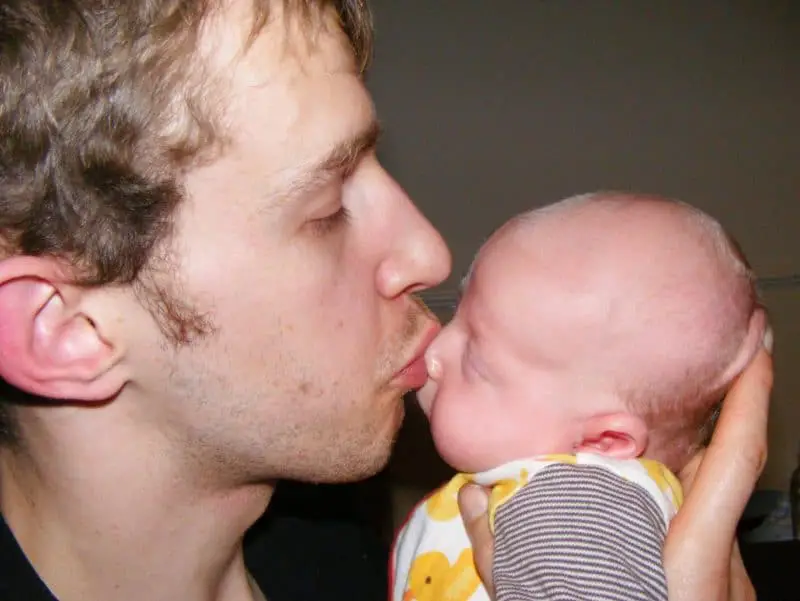 Post Office have a great product called free parent cover.  This gives both parents a years free life insurance of £15,000 per child for one year.  Both parents can take advantage of this offer up until the child's fourth birthday and up to a limit of 8 children each.  So for a family of our size, 2 parents and 2 children, we could get £30,000 free cover for a year each!  If you have the limit of 8 children then you would get the cover of £120,000 each free for a year.  I love this idea and certainly makes it easier than browsing different comparison sites just after baby is born.  We put off getting life insurance as it all seemed too complicated.  Our eldest was 14 months old when we finally got round to it, but if I had known we could get free cover for the first year we would be right there and signing up!
So don't let the what if's worry you too much.  Free life insurance for one year gives you one less fret and you can relax and enjoy all of baby's first's instead!
What worried you when you were a new parent?
* This is a sponsored post in collaboration with the Post Office, all opinions and worries are my own (as are the terrible photos from when our kids were babies!).