We were recently invited to The Highland Gate in Stirling's preview night.  The restaurant has recently been built just off the M9, easy to access for locals and tourists alike.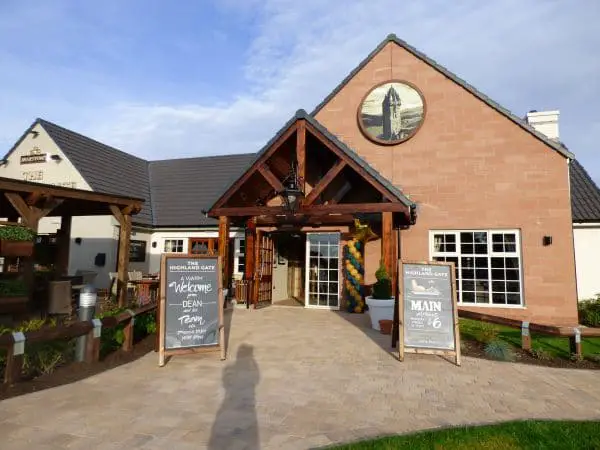 We booked a table at 5pm for dinner and were greeted at the door by a lovely member of staff who gave our boys a balloon each (which clearly makes little children happy!) and then walked us through to our table.  The decor inside the restaurant is very stylish; mismatched chairs, a wooden shingle wall, wood burning stove and other country chic elements.  I especially love that they had linked the decor to the area with old Stirling area maps behind box shelves and photographs of some key Stirling landmarks in the porch area.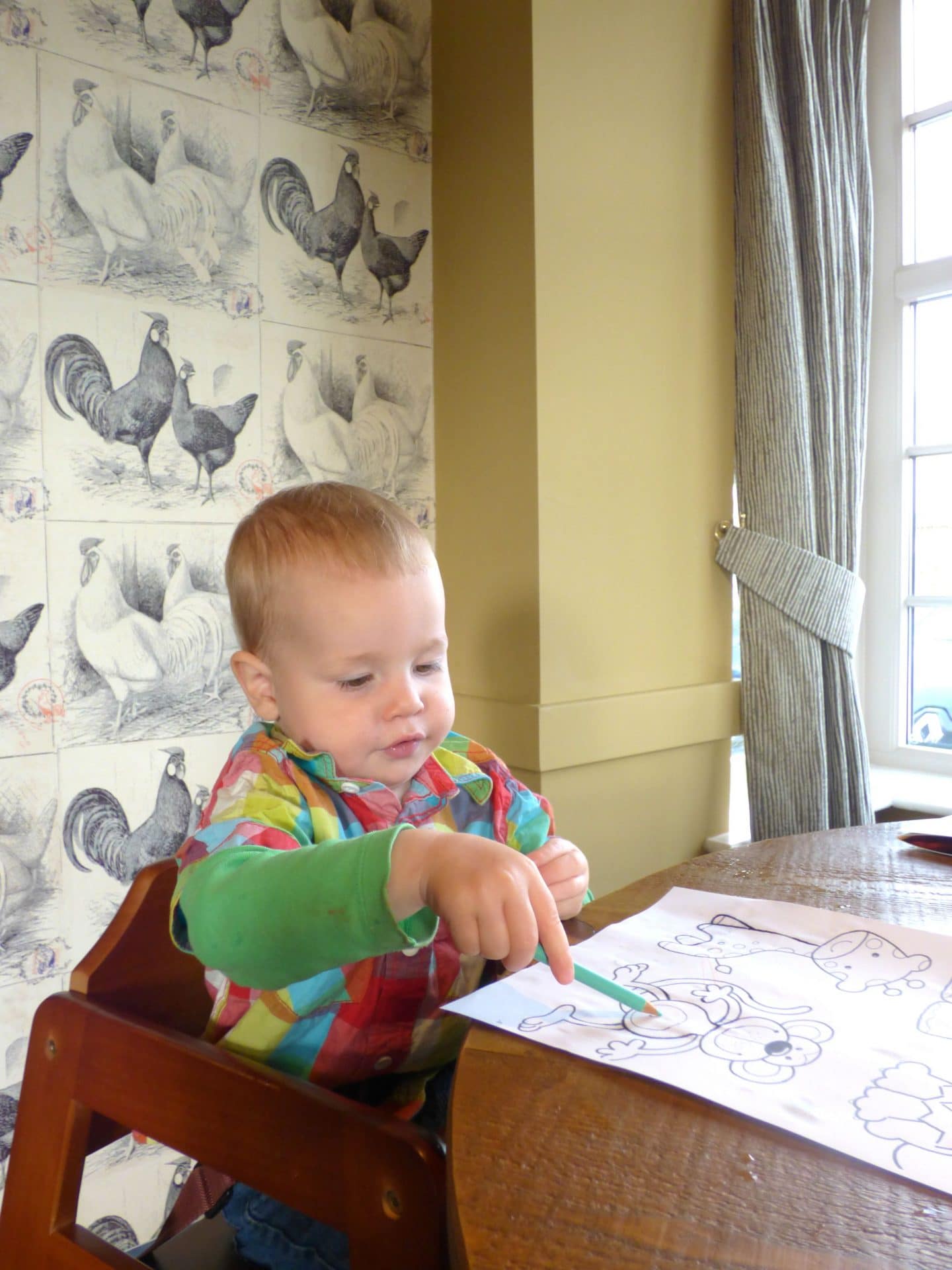 There are various menu's depending on when you are visiting.  Currently The Highland Gate have a great deal for lunches Monday – Friday, main dishes are only £6 12-5pm.  This is only on selected meals, but it's still a pretty good selection to choose from.  There is also a gluten free menu, which I know will be appreciated by several of my local friends.
We chose our dishes from the main menu, the British beef and ale pie for my husband and fish and chips for myself.  The boys chose their meals from the children's menu, which is well laid out.  For little ones you can choose from a main protein (fish fingers, sausages etc.), a carbohydrate (pasta, mash etc.) and then vegetables.  There are other meals for older kids, including pizza and gammon steak.
Our waitress was lovely and although there was a little confusion over the boys meals it was all sorted out quickly.  The confusion was probably due to the fact that the staff were still learning how the kids menu worked and finding things on the tablet, understandable when they have only just opened.
The meals were great, the boys ate a fair amount of their chicken dippers and pizza.  My fish and chips were delicious and my husband was happy with the beef and ale pie too.  The kids were managing to sit at the table fairly well so myself and O decided to try a dessert too (always the highlight for me!).  O typically went for the ice cream sundae from the kids menu and I chose the chocolate and orange stack from the adult menu.
I was incredibly impressed with my dessert, it was delicious, I could have happily eaten two of those.  Definitely recommended!  O enjoyed his sundae and was very impressed with the wafer (you can tell he doesn't get to eat that sort of thing often).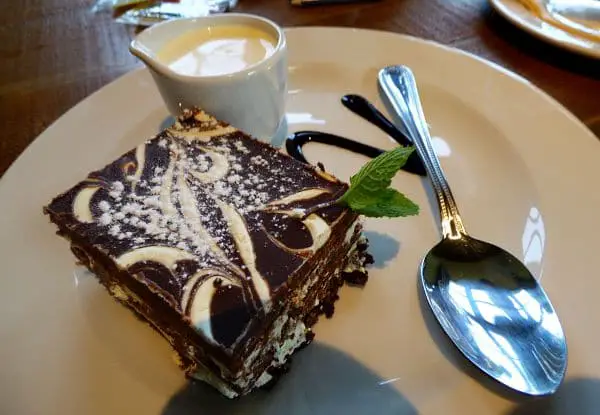 After dinner we let the boys run off some steam in the play park outside, which is small, but kept them perfectly happy for half an hour or so.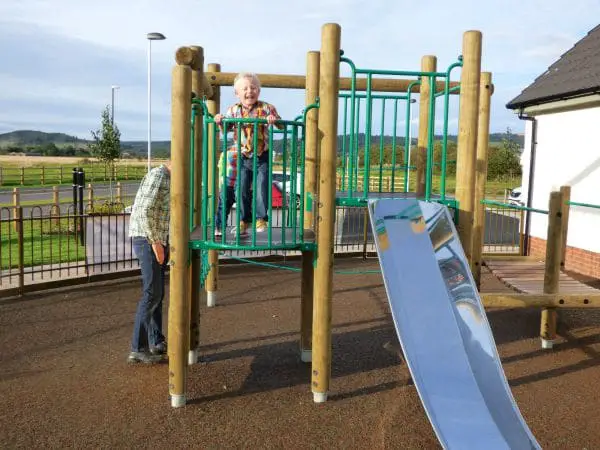 Beside the play park there is an outdoor eating area, which would be great on a warm and sunny summers day, especially with views over to the hills.
All in all I would definitely recommend The Highland Gate for friendly service and good food in a pleasant atmosphere.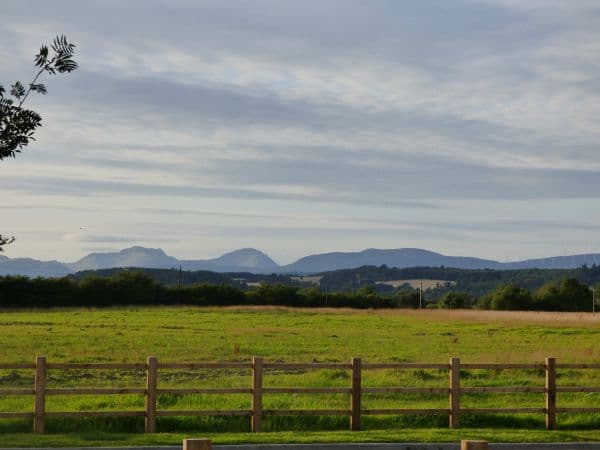 J x
Disclaimer:  We were given complimentary meals in return for this review, however all opinions are my own.