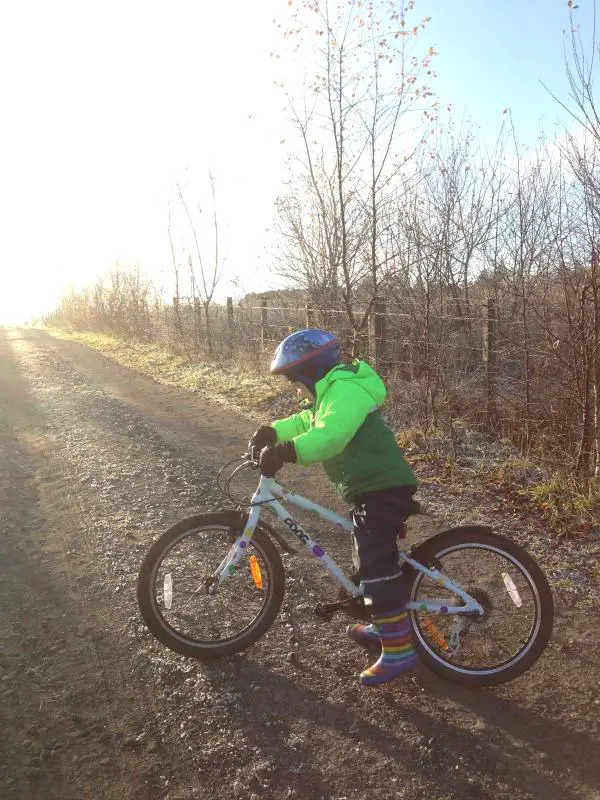 We have encouraged our boys to ride their bikes from an early age, our 2 year old got his balance bike for his 2nd birthday, but his older brother was over 3 before he first got started on his balance bike.  However, it didn't take long for him to get the hang of it and zoom off way ahead of me on our walks.
Fast forward to his fourth birthday when he received his first pedal bike.  Unfortunately it was so much heavier and stiffer than his balance bike and he couldn't get the hang of it very quickly.  It took a lot of time and repeating of 'feet up, feet up' before he eventually had the confidence to start pedalling.
Even with pedalling for a year he has been struggling with pedalling up hills and long distances as it's such hard work on his cheaper bike.  Then I heard about Frog Bikes who had designed their bikes especially for children, considering the weight, the shape, height of seat, wheel size and more, so that they would be perfect for children to learn to ride and continue to love cycling throughout their childhood.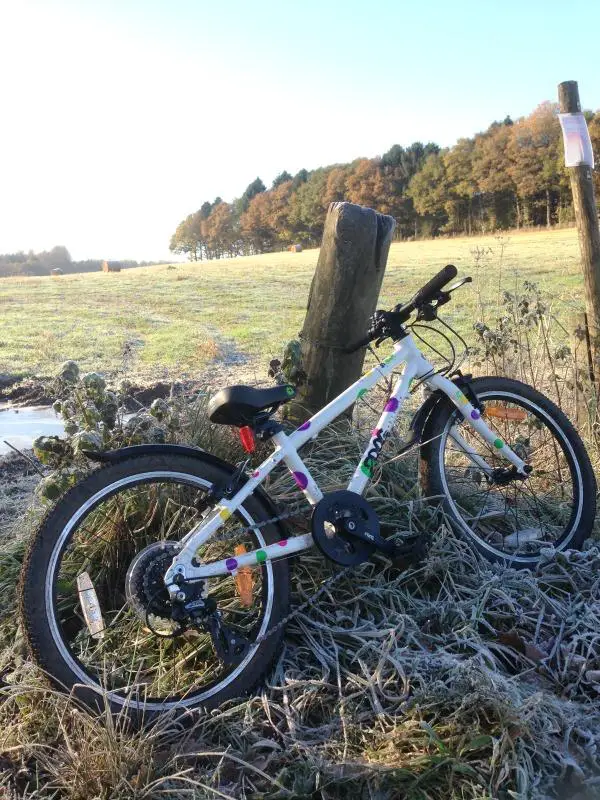 Our 5 year old received his Frog 52 bike just over a month ago now and the difference in his cycling is amazing!  He's actually just a centimetre or so under the recommended height for this bike, but is still able to pedal it.
Hills that were previously impossible for him cycle up at all and ended in a lot of complaning and tears on ocassion are now possible for him to pedal up.  His slow speed and constant stopping from sore legs has suddenly stopped and he now cycles almost as fast as we do.
The bike itself is fantastic, it comes with mud guards, a bell (possibly the most important part the number of times our eldest rings it!), 2 sets of tyres (one off-road and one hybrid), gears, tools to attach the mud guards and even a tiny pot of paint to touch up any scratches.
I was a little dubious to whether Mr O could change the gears whilst cycling, but as he already managed to cycle one handed then it wasn't a problem.  He does get a little stuck on changing into first gear, which is the furthest away, but that's understandable.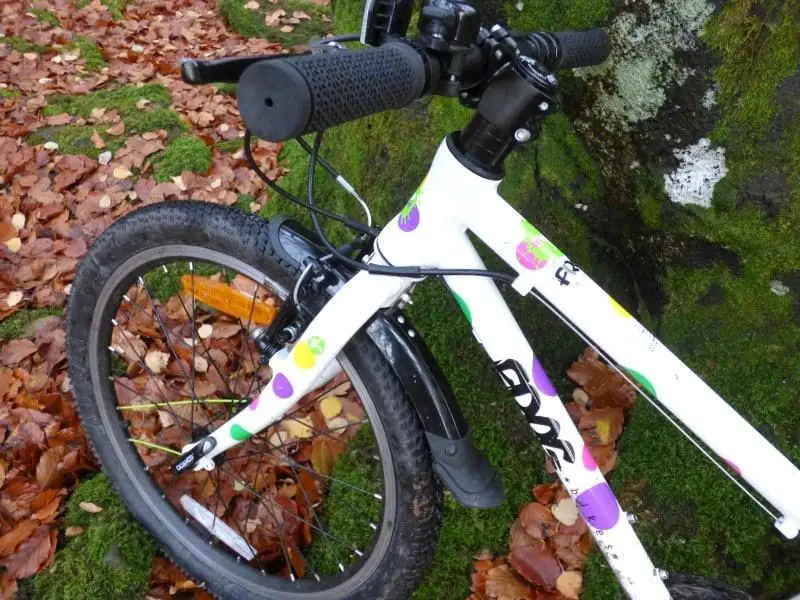 Of course the pattern on the bike is great and if you're wondering what other colours they have, there is a whole host of colours to choose from including the spotty one our 5 year old loves.
The tyres are 20″ which may seem rather large for a 5 year old, when he only had a 16″ bike before, but due to the design of the bike it actually makes it easier for him to cycle.  Even when all of these extras have been added into the bike design it's still incredibly light, which makes it perfect to encourage children to ride more and gain a love of cycling.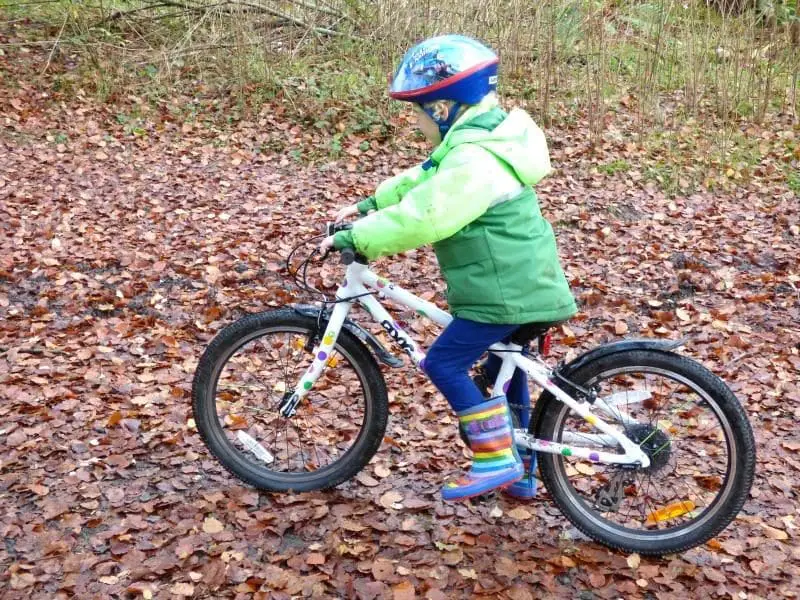 The only thing that I have heard against buying a Frog bike is the price and admittedly they do seem quite expensive compared to standard bikes from high street shops.  But they are worth it, the materials used to make them and all the little details make quality bikes that your child can and will want to cycle.  They will also keep their value, so you can sell them secondhand for a good proportion of their original price.  It's definitely a bike worth investing in.
His little brother is 3 very soon and he will be getting a larger balance bike, but perhaps next year we will be buying him his first pedal bike and I think, after seeing the difference, we may well have to go for a Frog bike for his first pedal bike!  Check out their bike selection here.
J x
* We received the Frog 52 bike for the purpose of this post, however all opinions are our own.