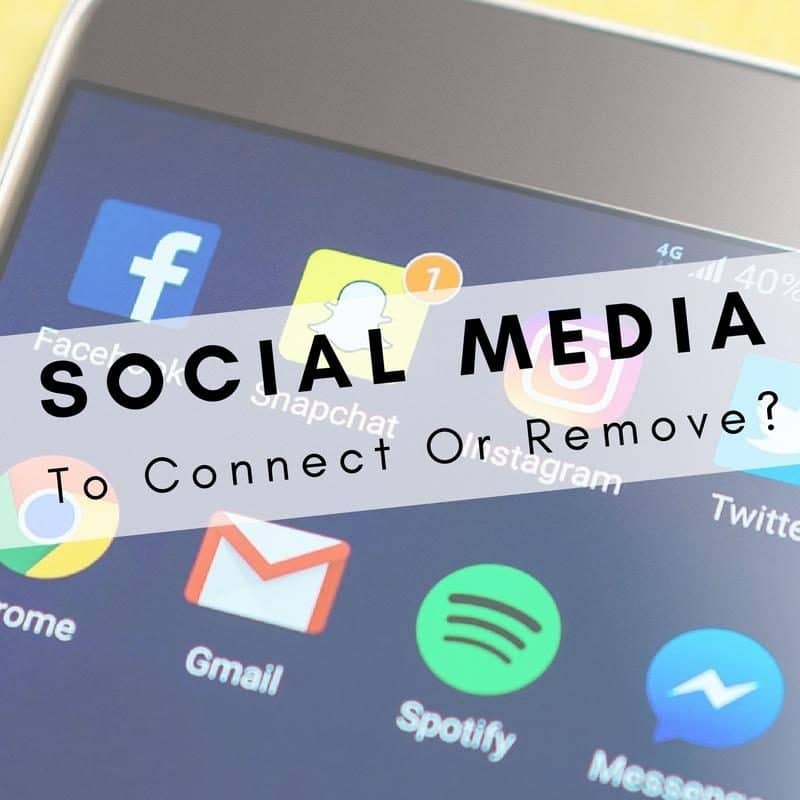 There is a lot of talk about social media being a bad thing and that we spend too much time there.  As a social media influencer it's my job to connect with others on Facebook, Twitter and Instagram amongst other platforms.  However, I am also on Whatsapp and have a personal Facebook page away from my blog platforms.  Is it really such a bad thing?
Forgotten Children?
One of the main issues most people have with parents using social media is that we forget to pay attention to our children.  We are just too engrossed in our online personas that the kids are left to fend for themselves.
Personally I don't think it's a bad thing that kids don't get our undivided attention all day long.  We shouldn't be entertaining them, that's not how kids how learn and grow.  They need time to create their own games and develop their skills without a parent hovering nearby.  It's also great for siblings to have time to bond, although they may just cause mayhem…
However, I don't think we should be locked into social media ignoring the children ALL day long.  We home educate and so I have the kids all day everyday, so unless one of us is ill we are likely to spend a good part of the day outside and at home we read stories, create and play together.  It's a bit of a balancing act, but I think we make it work!
Socialising
One of the main selling points of social media is that it allows you to socialise with friends, some who you may never have met in real life!  I know I find it brilliant for keeping up-to-date with what is happening in my friends lives, many of whom live far away.
Through blogging I have made a fantastic network of friends who I speak to through social media every single day.  There are some that I have never met and others I managed to meet at a blogging conference earlier this year. Social media really can help you socialise if you use it well and you can make amazing friends along the way.  So much love for all my blogging buddies, you know who you are!
I'm not sure if it's just me, but you forget how good it was at university when your friends lived close by.  Since then all my friends seem to be spread throughout the UK and further afield.  It's only through social media that we can keep in touch.  An old university friend of mine recently found me through Instagram.  She saw a picture I had posted from where we had once visited together on a university field trip.  I have really enjoyed catching up with her and without the power of social media that would never have happened!  Social media is an extremely powerful tool for keeping friendships at a distance.
Home Education
For me, social media plays an important part in home education.  I have many other home education families in the area as friends on Facebook, as well as several different groups for organising meet-ups and discussing any issues.  So there's always someone around to give you support when you need it.  I love how supportive my home education community is!
There are obviously other ways to arrange events and places to meet other home educators, but Facebook makes it so much easier.  Without these groups we would probably not be as involved with home education community as we just wouldn't know what is going on.
So social media, in particularly Facebook is a great facilitator for a home educator.
Real Life
The downside to social media is when you get into real life and you want to connect with people in real time.  If they are constantly glancing down at their phone to check social media it can be incredibly annoying.  I know that I have done this in the past and do my best to keep my phone away, but it is a struggle.
In real life you can have a full conversation with friends, learning a lot more than you would in a few written lines online.  Words aren't always the most important thing, the gestures, facial movements and different tones of voice can tell us how people are really feeling.  This is sincerely lacking on social media, simply as you can only know as much as the person will write or the photo they choose to show.  You can't feel relief with a hug or look deep into a friends eyes to know how they really feel.  I have some friends who rarely use social media and I feel they are missing from my life, these real life connections make up for the months of little contact.
Social media can remove us from our real lives, which is not always a good thing.  But if we can find the balance, social media can be a great tool at keeping friendships and seeking support both on and offline.
Pin For Later