My boys love music and listening to songs, littlest especially likes to dance along with songs on the radio with me.  He's even taken to making up his own songs such as 'I don't know' with dramatic finale of crashing onto the floor and yesterday it was a ballad 'No way home' on our way back from the allotment.
I love watching them enjoying music, it's definitely very central to our household, with lots of musical instruments around our home.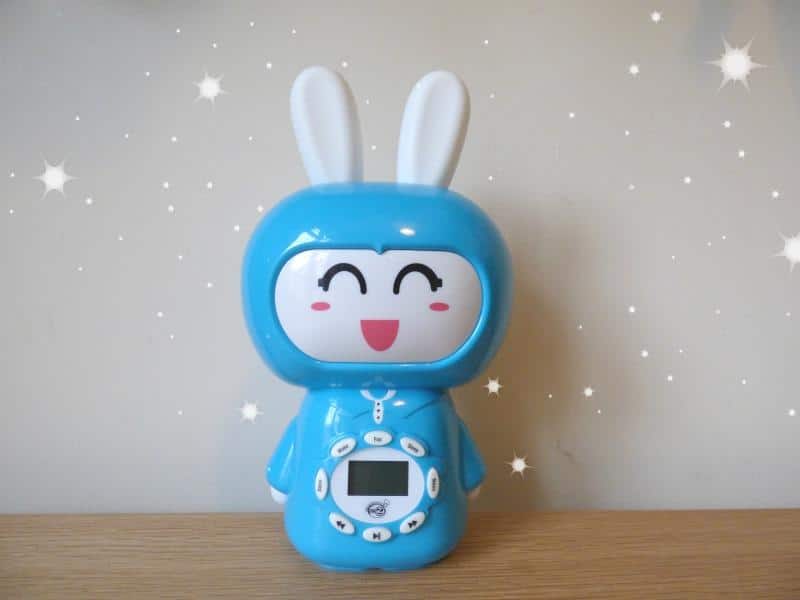 The boys were both sent a Sing My Name Bunny to review.  At first I wasn't sure at all about them as they are very American in their songs and accents, which sounds a bit off to an adults ear.  The pronunciation of their names is a little off too due to the accent.
However, both boys absolutely love them and often have them playing music, carrying them around with them and dancing to the different songs.  They especially enjoy hearing their names being sung and the messages in the songs are pretty good.  You can choose songs from three categories; Wake; Fun and; Sleep.  Wake and sleep have one song each and the fun category has 10 songs.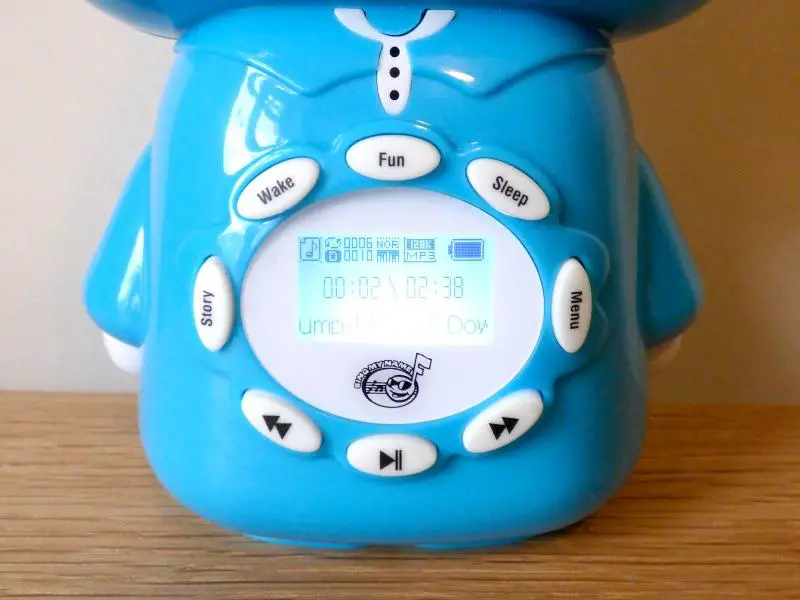 Littlests favourite song is 'That's Your Name', which he prefers to call the 'Hey' song, which basically tells them how fantastic their names is.
All the songs are very positive and happy and just perfect for little ears to listen to, or little legs to dance around to.  The only change I would make would be to make them with a British accent for the British market.
In addition to the song functions, the bunnies also have a function to record a story, which is perfect for recording a bedtime story for them to listen to or just stories to listen to during the day when you're busy making dinner or other essential work.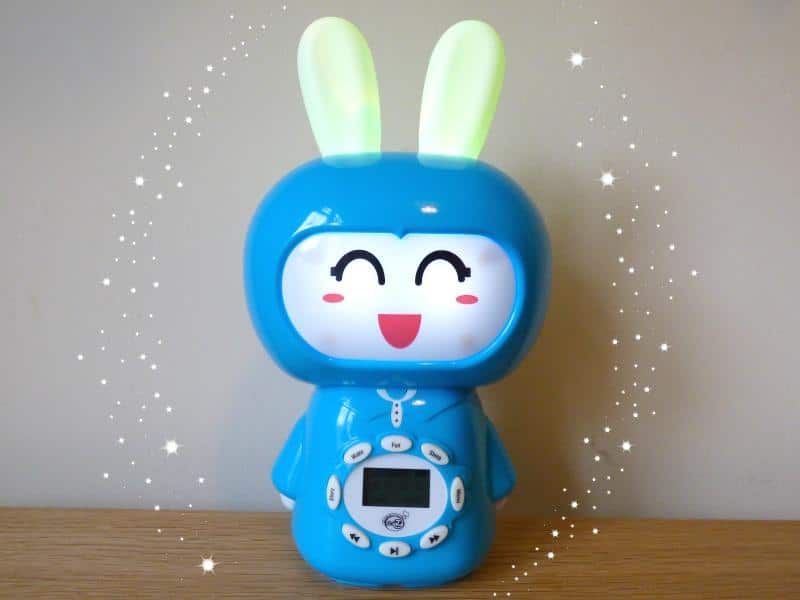 When you press the left paw of the bunny the ears light up and gently change colours. The right paw lights up the face and can be used as a night light.
To turn on the bunny you need to hold down the play/pause button until the screen lights up and then you can choose the function.  The volume is controlled by turning the bunnies tail and you are provided with a charger to charge up the bunny when it runs out of power.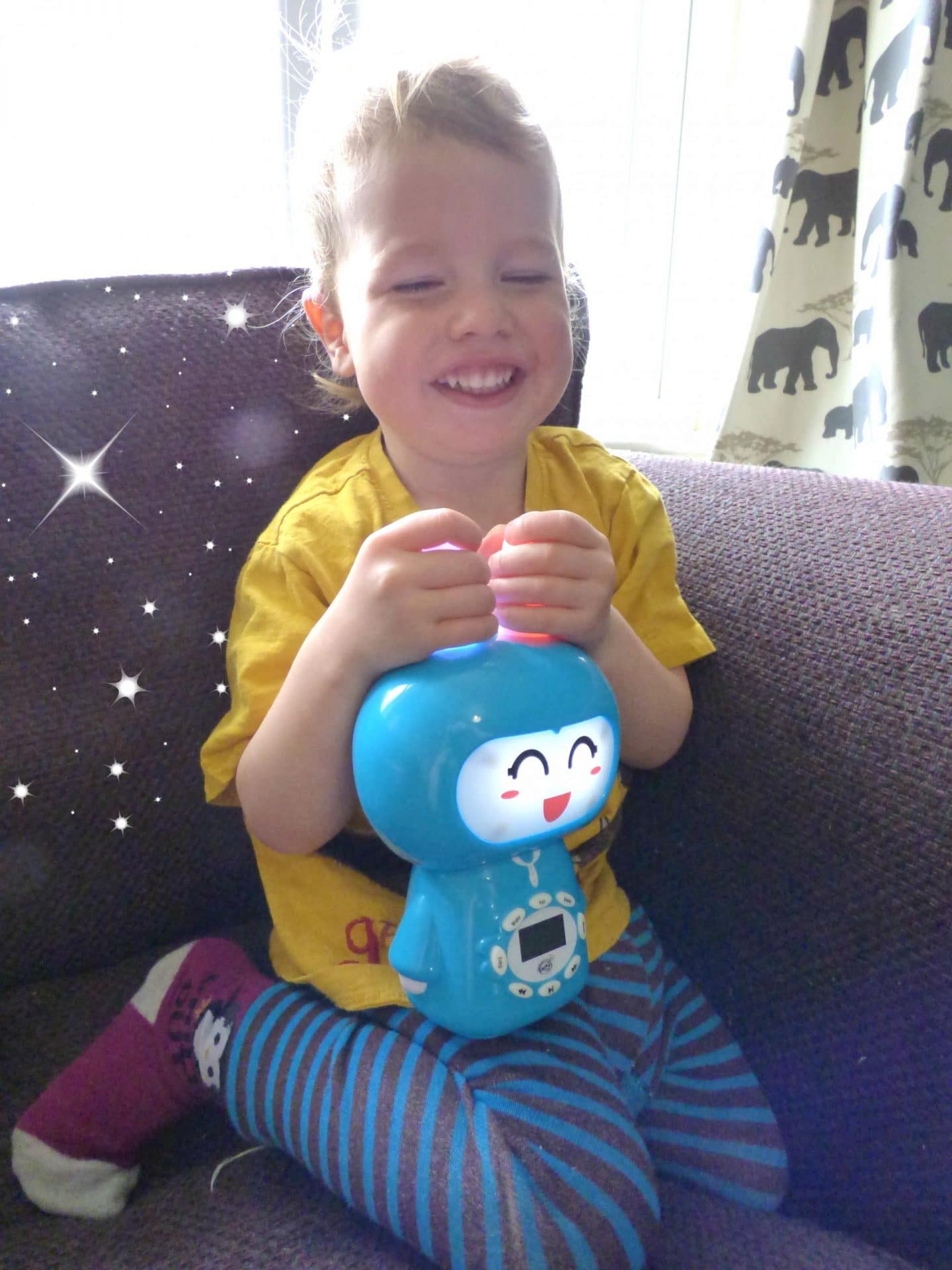 All in all they are great little toys to play with and listen to, they also seem quite robust and the battery lasts surprisingly long.  The only thing I dislike is the American accent, but when you see the smiles from the boys playing with their toys, then it's worth it.  This would make a fantastic Christmas present for young children.
If you would like to win one of Sing My Name's other great products, their Personalised Alarm Clock, available in a selection of designs, featuring the fun 'Wake Up' song with your child's name, then please fill out the form below.