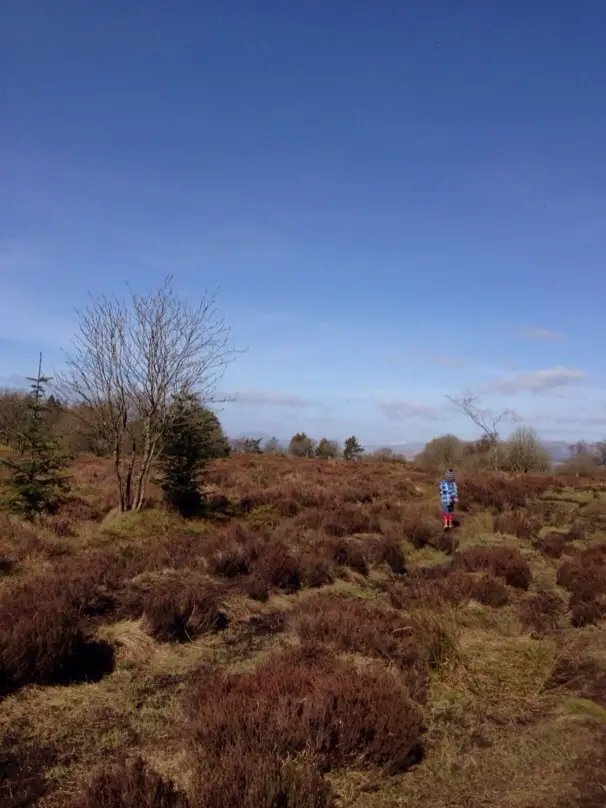 We have unexpectedly had use of the car this week, my husband has been off work ill, which is rubbish for him, but on the upside, we have been able to get a bit further afield.  Us leaving the house is probably good for daddy too, he actually gets some peace and quiet for a few hours, rather than the constant noise that two small children make.
Today was a lovely sunny morning and so we headed over to Sheriffmuir, a famous battle site in the Jacobite uprising.  The site lies North of Stirling, just above Dunblane, on Sheriffmuir.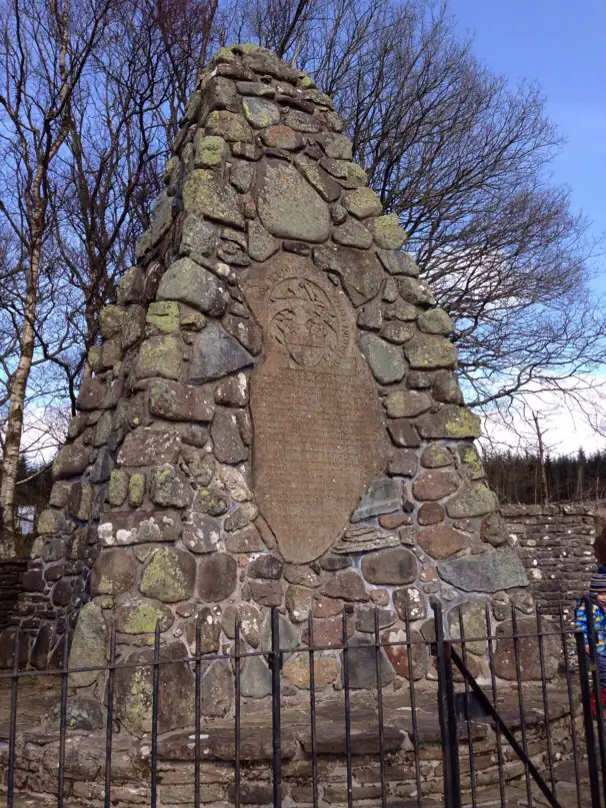 You need to park near the Sheriffmuir monument, a large structure beside the road, there is only space for a few cars, but it's rarely busy here, so easy enough to find a space.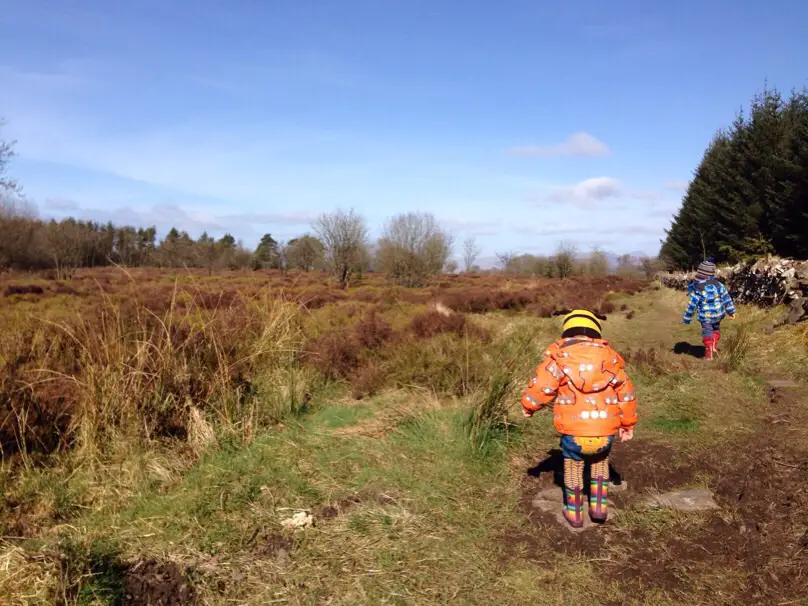 Walk up the path beside the monument through the woodland and onto the moorland itself.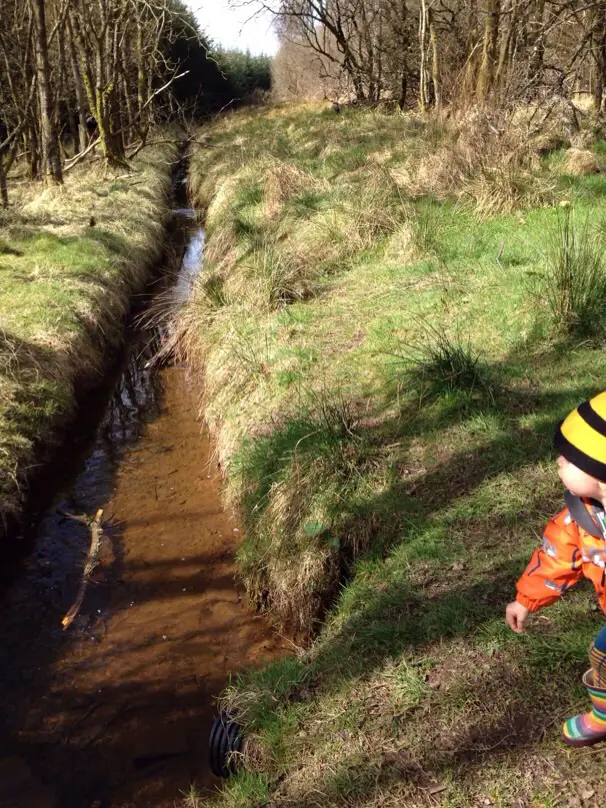 It is such a serene place, until you hear two loud children shouting as they dance along the path!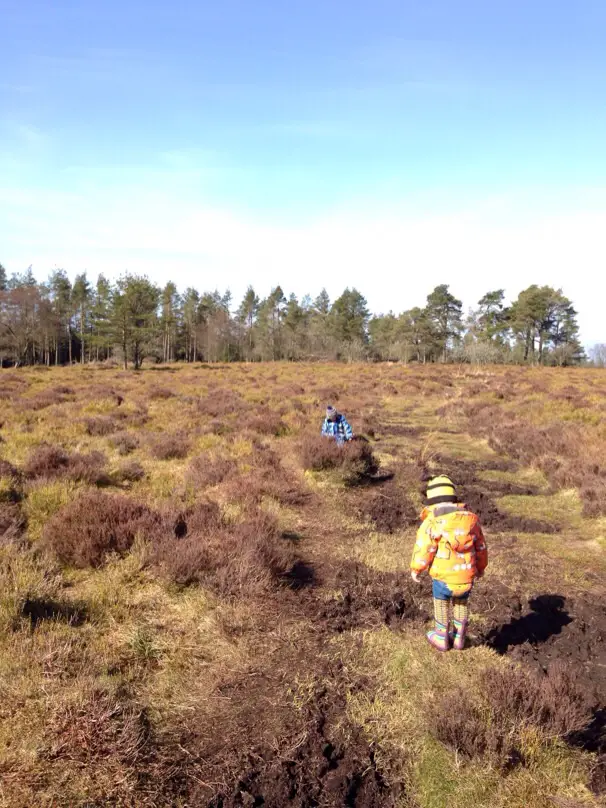 We have visited this moorland a few times, it's a great place to pick wild blaeberries and the boys can both identify heather and Mr O can now identify the blaeberry bushes too.  Although it's fairly obvious later in the year when they actually have blaeberries on them!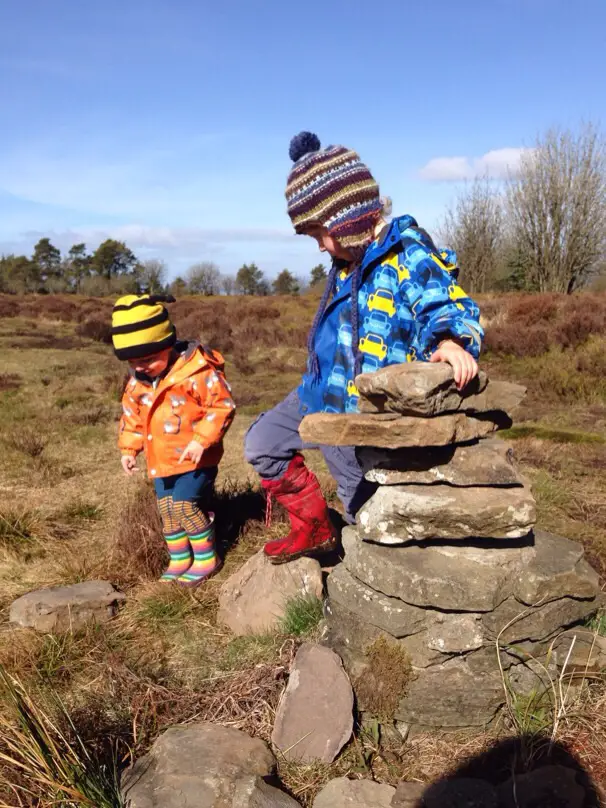 After Mr O walked into a ditch and got stuck in the peat bog, I explained to him that he should be careful in the mud here, it's all too easily to go into a boggy area and then get your foot stuck!  Fortunately we got his foot out before he took his foot out the welly to free himself!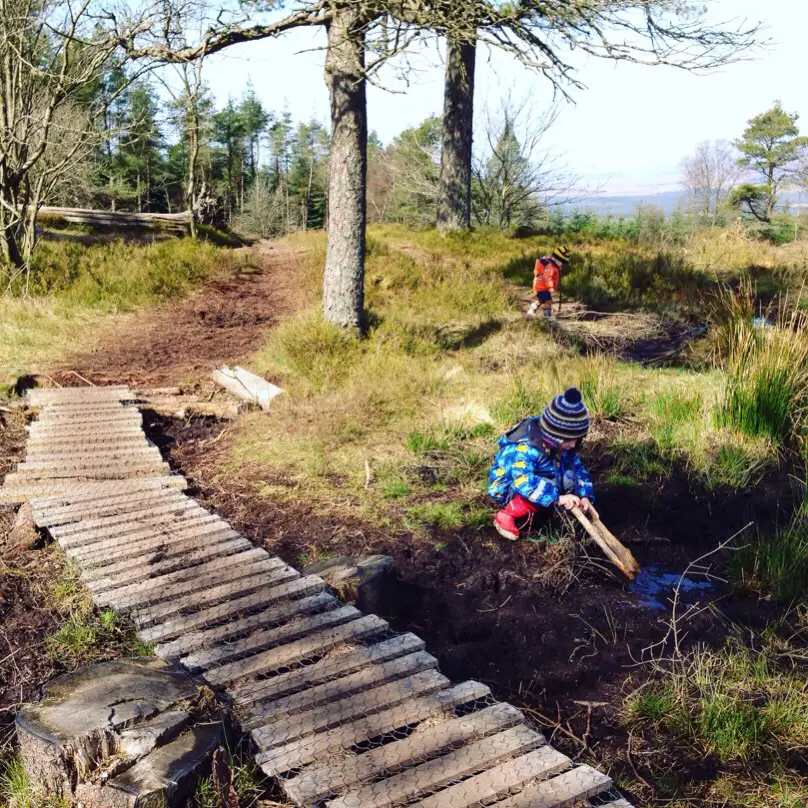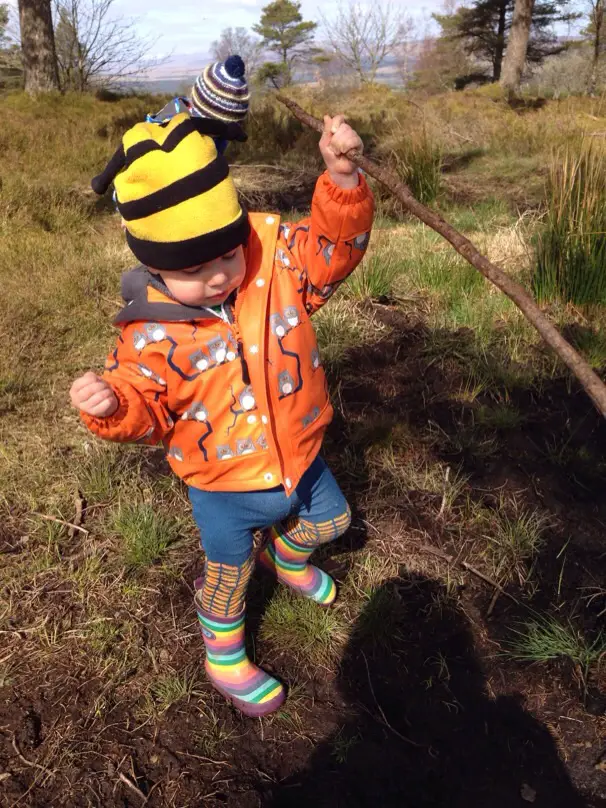 They both loved running and jumping along the moorland and especially in a particularly muddy area near the Gathering Stone.  Mr O got stuck a further twice before he realised that he should avoid the wettest areas!
The Gathering Stone is a fallen stone now protected by hoops, it is said that this is where the Jacobite standard was placed at the start of the battle and where 600 men killed in battle were buried.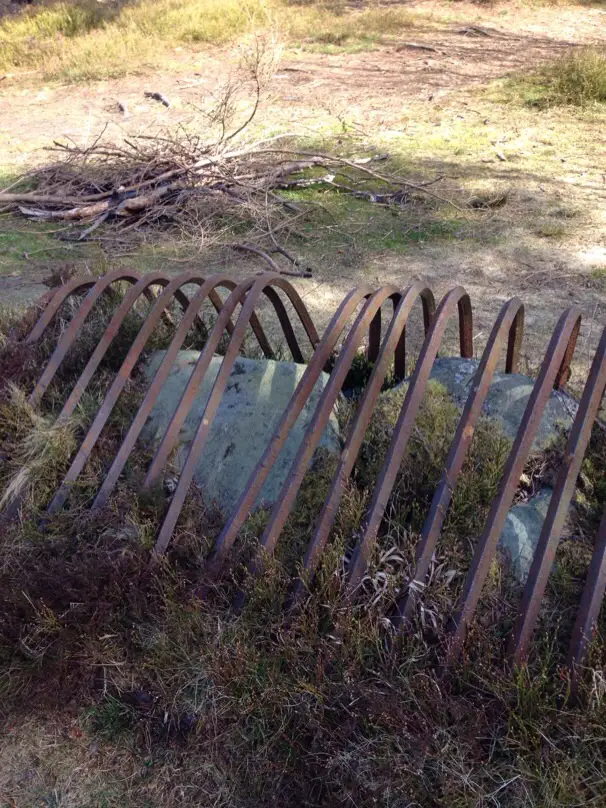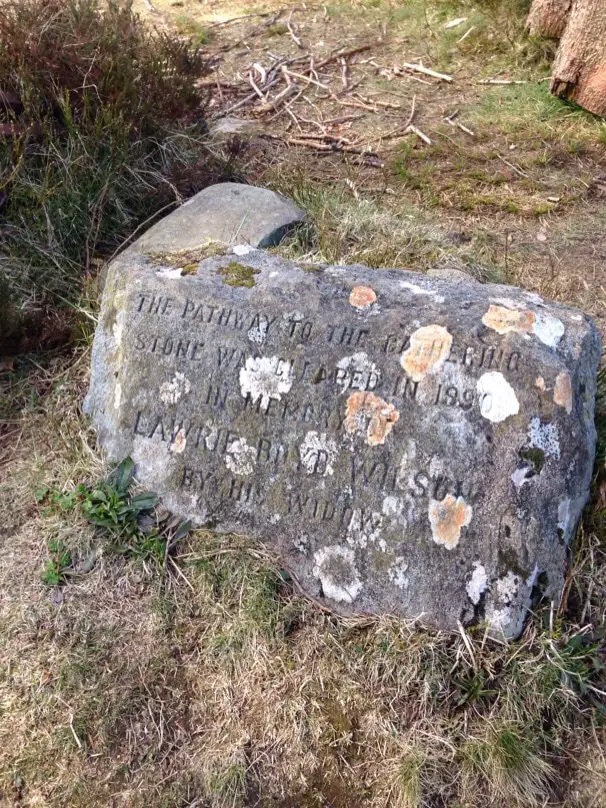 If you want to read more about the Battle of Sheriffmuir then head over here.  There is a further stone next to the Gathering Stone to let passers by know that the path to the Gathering Stone was cleared in memory of Lawrie Boyd Wilson in 1990.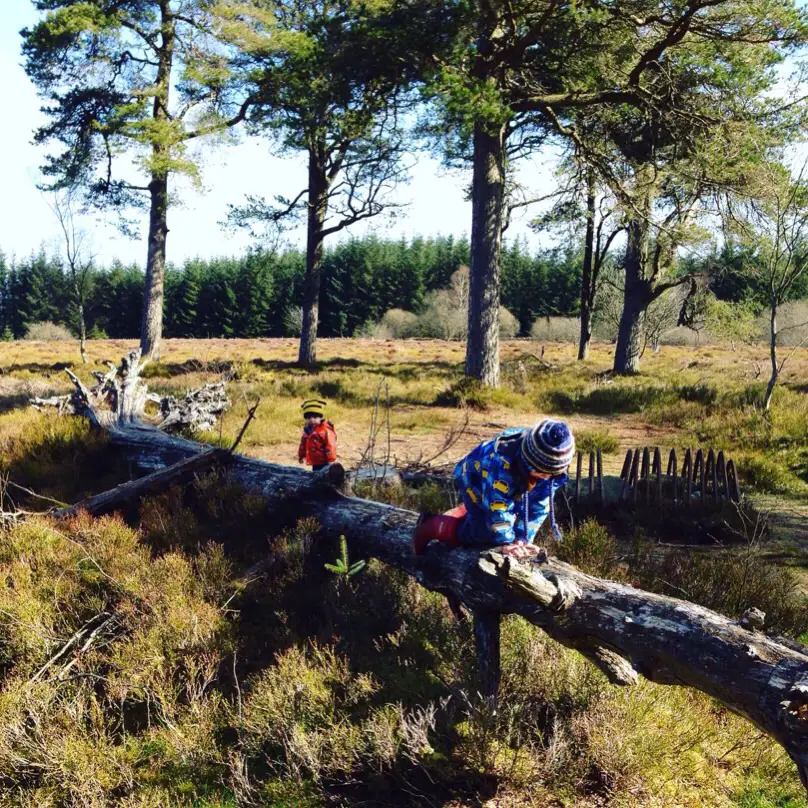 Several trees have fallen/been cut down near the Gathering Stone and Mr O had great fun climbing over them.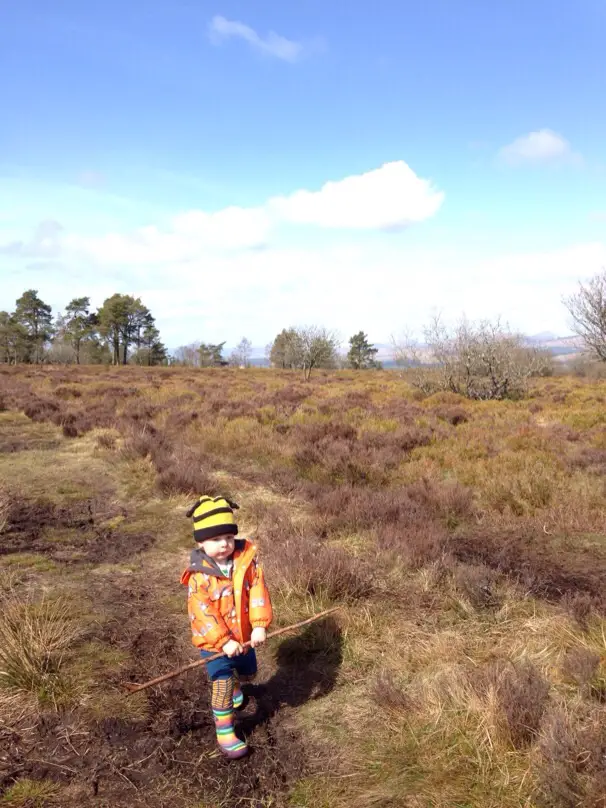 We're looking forward to our next visit to pick the blaeberries!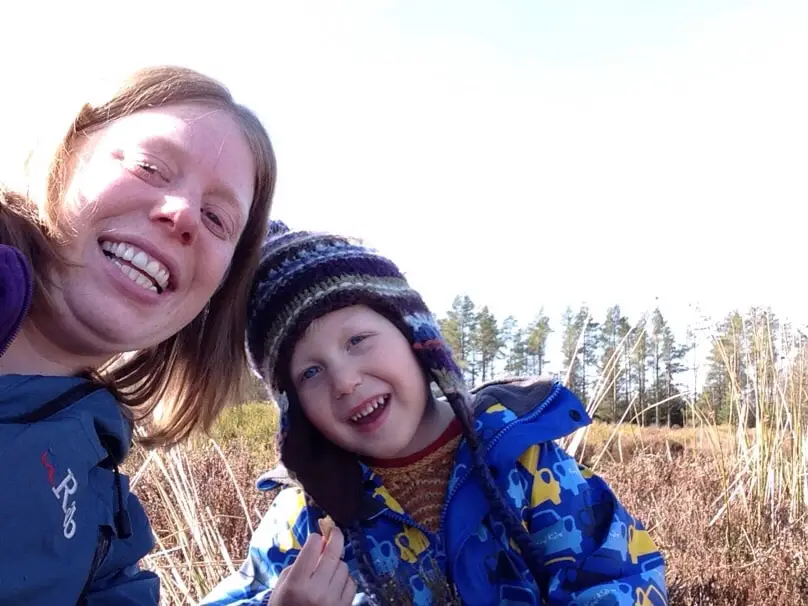 Do you have any moorland's near you?
J x