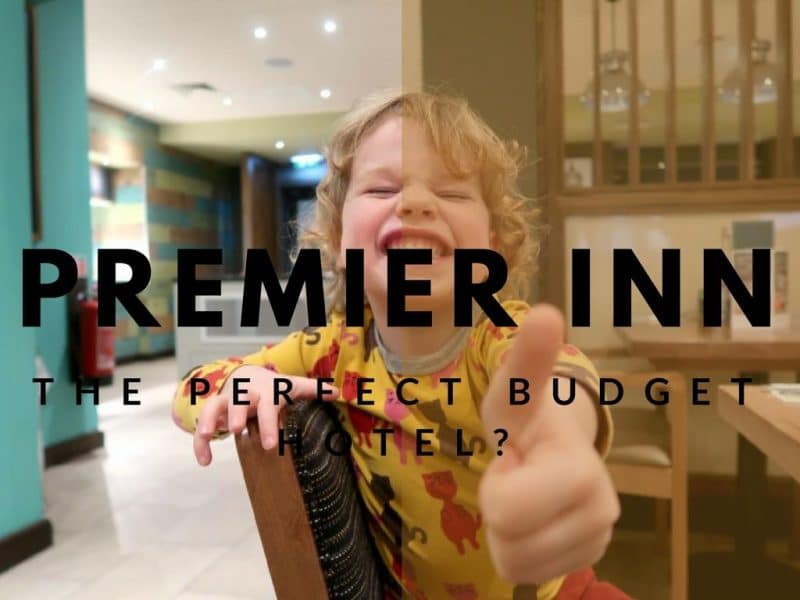 There's nothing more exciting for our children than going on a trip somewhere new!  Both boys love travelling and it doesn't matter if it's abroad or in the UK, it's equally exciting to them.  So a couple of weeks we headed down to York for the weekend.  The trip was for two main reasons, the first was to first my grandma in a nearby home and the second was that my 6 year old had been begging to visit the National Railway Museum to see the Mallard for well over 2 years!  We also chose to visit Jorvik as I knew that would be just as exciting as trains and fortunately I was right, as you can read over here.
As we needed to visit my grandmother and hour or so north of York we chose to stay in the town of Thirsk where there is a conveniently located Premier Inn.  Thirsk is a rather new Premier Inn and it was to celebrate its first birthday a few weeks after our visit, so I was definitely hopeful for a clean and modern building.
Arriving at Thirsk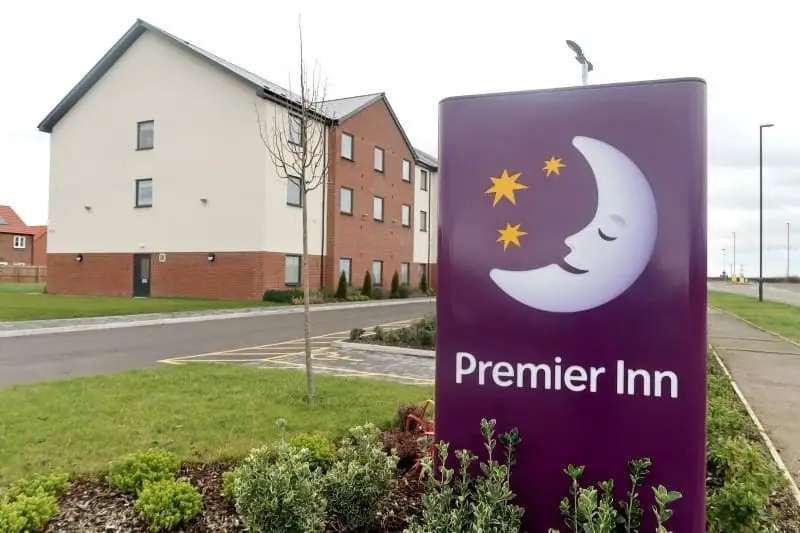 The Premier Inn as at the edge of Thirsk and when coming south it's easy to turn off the A1 onto the A168 and then into Sowerby to reach Thirsk.  As we went to York to see the Mallard steam train first, we had to navigate through some smaller roads of Sowerby from the A19.  Either way it's fairly easy to find!
When you arrive at the Premier Inn you register your arrival at the computer check-in, which then prints out a couple of key cards and your room number.  Really easy and quick, no waiting around for someone at the reception, although there is always someone at hand to help if need be.
Premier Inn Family Room
Sleep is good, but not sure it can be guaranteed when you have two excited children!!
The family room consists of a small entrance way with room to hang your coats and leave the bags.  A desk with television hanging above and kettle for tea and coffee.  A double bed and two single beds, on e of which we moved to the other wall as our eldest wasn't happy sleeping without a wall next to him, ha ha!  There is plenty of room to set it up however you would like.  Although you can't guarantee the children actually sleeping…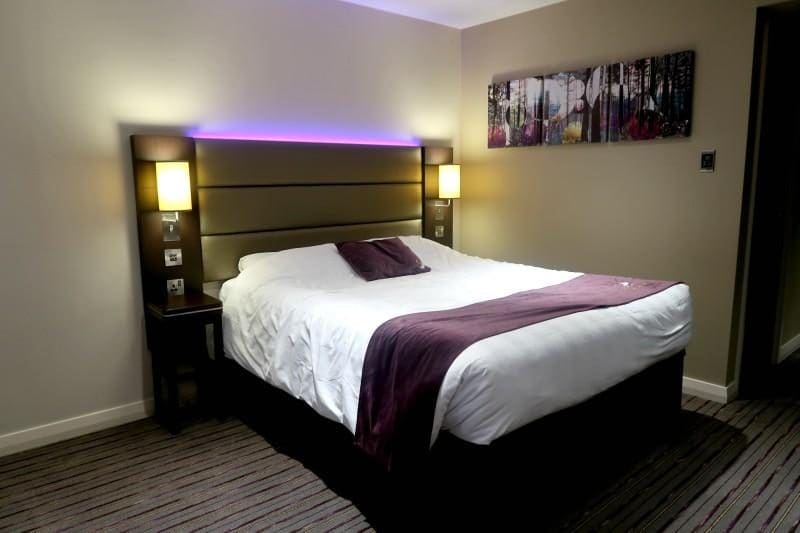 The bathroom was perfect with an over bath shower, sink and toilet.  The decor was modern and we had no faults with how everything worked.
I loved all the little details in the room, from handy storage shelves, a hair dryer ready to use and even a bottle opener, which is a perfect reason to visit the Aldi just across the road!
Eating In?
We didn't spend huge amounts of time in the hotel, but after long days out exploring we were always back in time to have dinner at the hotel.  We could have gone elsewhere, but to be honest we really couldn't be bothered going back out with two tired children!
Meals were reasonably priced and they had a good selection of options for the children's menu.  Of course they have the usual kids activity mat and crayons to keep them occupied whilst waiting.  If it's busy it is best to book a table, but we didn't have any problems on our visit as it was fairly quiet.
Breakfast was served in the same area as dinner, but it's a buffet style breakfast.  Cooked items are available at the serving hatch and a variety of yoghurts, fruit, cereal, pastries, pancakes and other bread items are all available.  Of course our two managed to get pretty full plates and try EVERYTHING they could get their hands on.  I do love a buffet for getting our kids to actually eat a decent amount!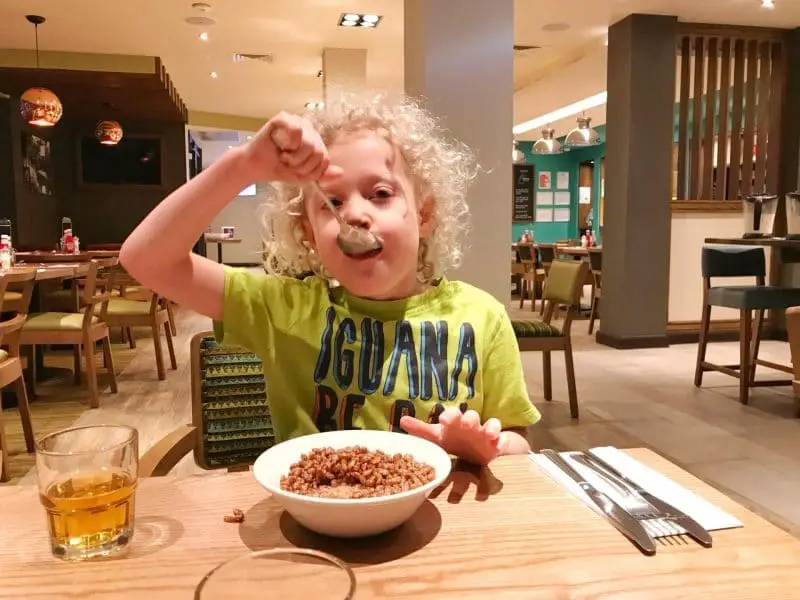 Verdict
The whole hotel was clean, modern and well laid out.  All the staff we met were friendly and helpful, nothing was a problem for them.  I love the location as it's in a quiet area at the edge of the town, but not far if you want to walk down to the local pub and only around 40 minutes drive down to York.
We had a great time and our 4 year old speaks for us all when he gives it a massive thumbs up!  Thanks for a great stay Premier Inn!
* We received the stay free of charge for the purpose of this post.