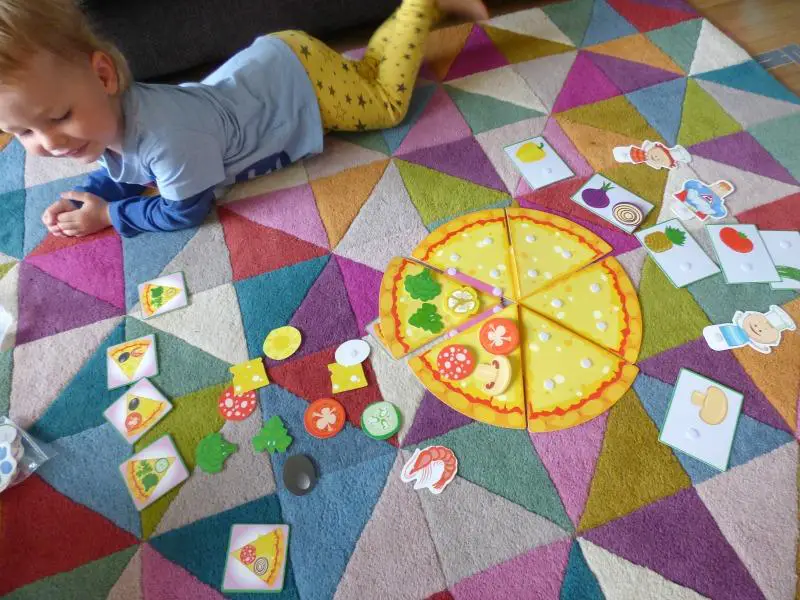 My two boys love all types of games and were particularly excited by these new games from Pic 'N Mix, which each come in their own little cases.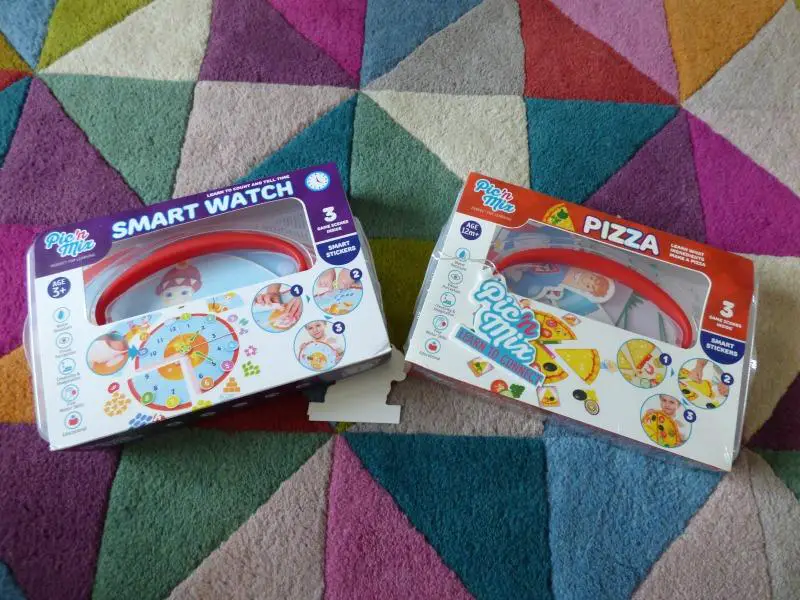 The first game we opened was the Pizza set, which contained 6 interconnecting slices of pizza, 3 people, an array of toppings, 6 'whole' vegetable cards and a variety of topping cards.  The different pieces have little velcro circles so that you can easily stick them together.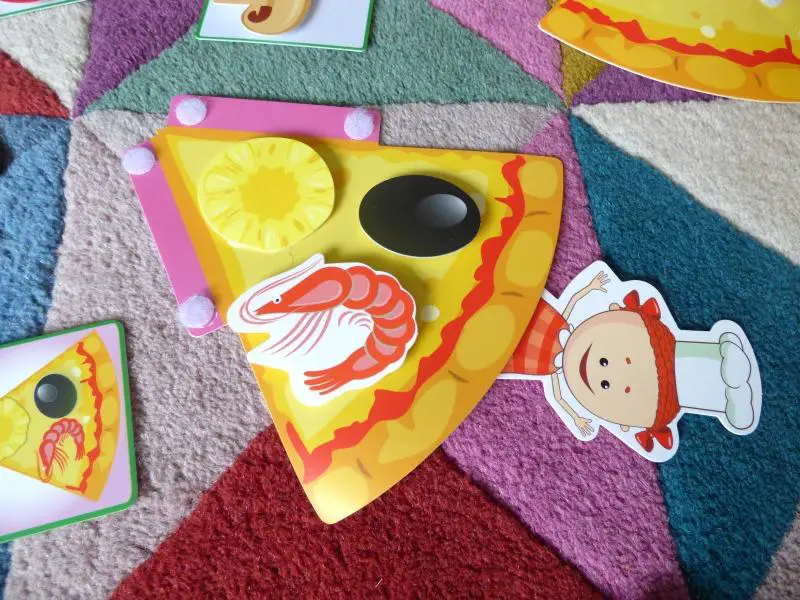 You can use the pieces in various ways, our boys quite liked to start by matching up the cut vegetable pieces with the whole vegetable cards and pretending to slice them.  We then placed all the pizza slices into a circle and chose different topping cards to match the toppings to the pizza slice.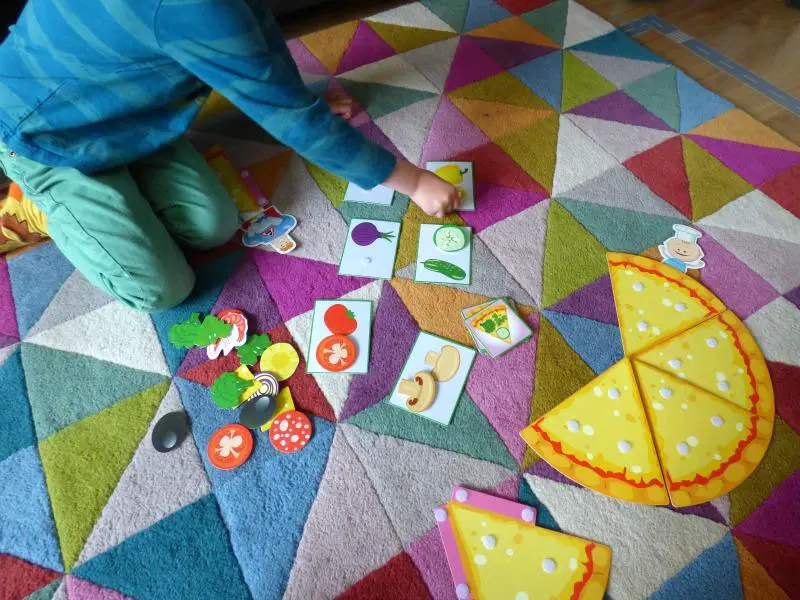 This game is aimed at 12 months and up, but both my boys at 4 and 2 absolutely loved playing this.  After they got bored matching up topping cards they would happily make their own pizza's and pretend to cut and eat them. It was rather cute to watch!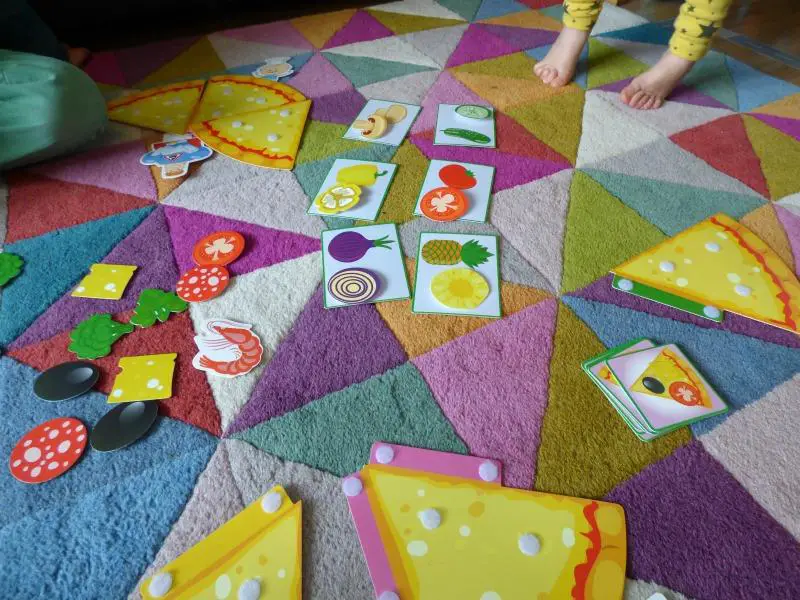 I loved that the game incorporated so much fun and imagination as well as being educational.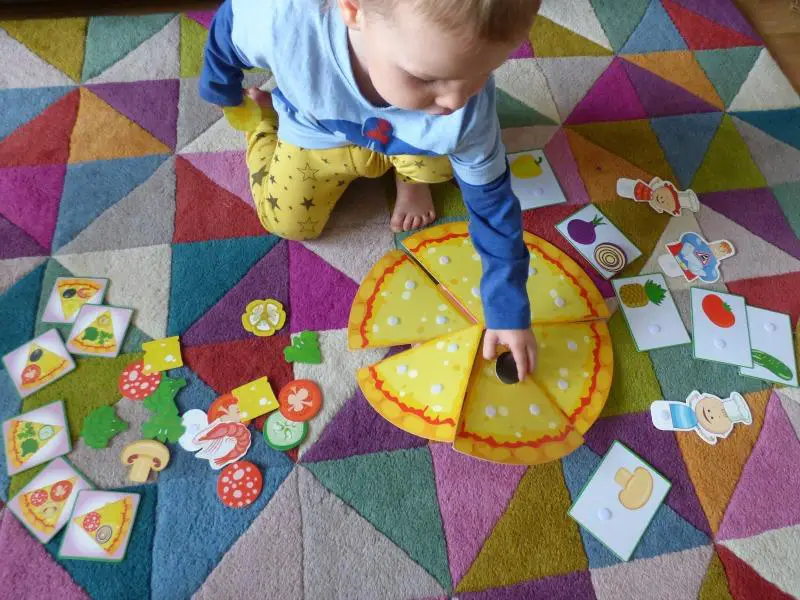 The smart watch set was similar in that it had many pieces that could be attached to the clock by velcro and it can be used in various ways to count and learn to tell the time.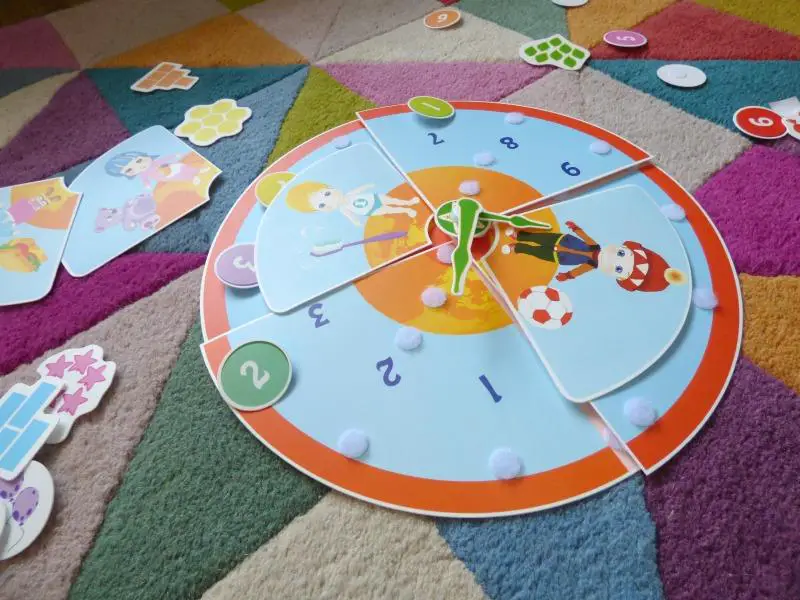 The smart watch is aimed at 3 plus and consists of 4 clock face pieces, the clock hands, digits, number items and 4 different events during the day.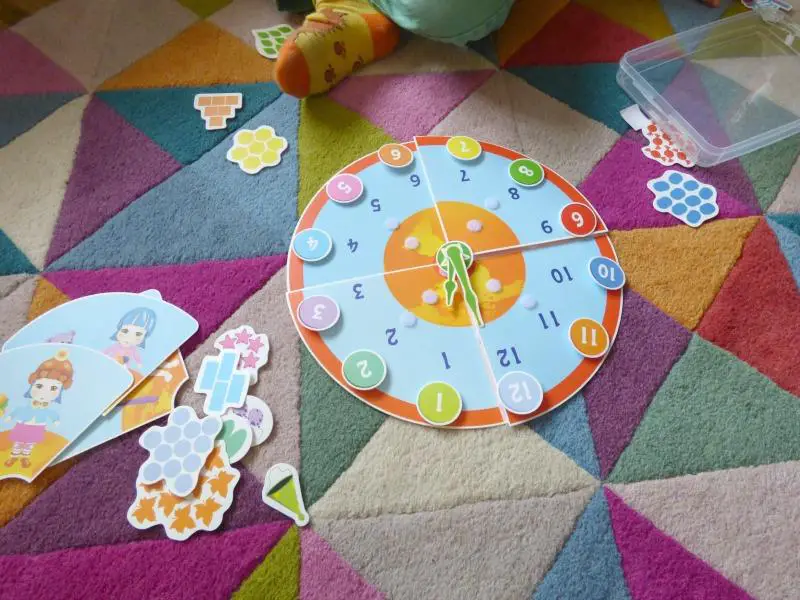 We originally tried putting the different parts of the day, getting up/brushing teeth, lunch, playing and bedtime on the clock all at once.  But clearly that doesn't work, so we changed it to two at a time, to show what sort of time that Mr O wakes up and when he has lunch.  Then remove those and place on the play time and then bed time quarters.
This is a fab tool for beginning to tell the time, simply by identifying the numbers on the clock they can begin to work out when in the day different parts of their routine happen.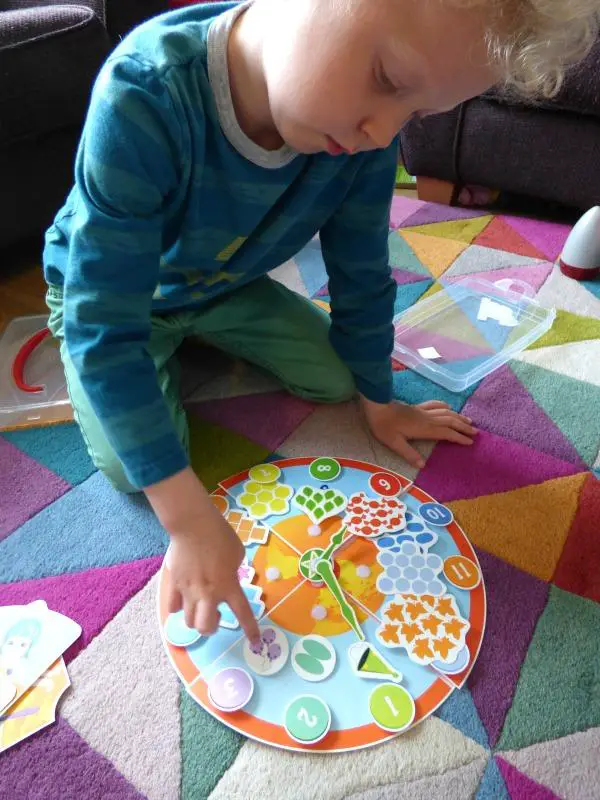 It would be great for wider imaginary play too, for example if they were pretending to be a station master at a train station they can change the time on the clock throughout their play to show when different trains are arriving and departing.  I'm sure it will get a lot of use!
The Pic 'N Mix games are new to the UK from Russia and you can buy your own here for £9.99.
If you would like to win your own Smart Watch game, then enter the competition below.
Pic n Mix Game

Landing Page (Automatic)