Our 5 year old has received the Little Passports Early Explorers subscription over the last year.  He has absolutely loved receiving his Little Passports subscription and has learnt so much about our world through it.
Early Explorers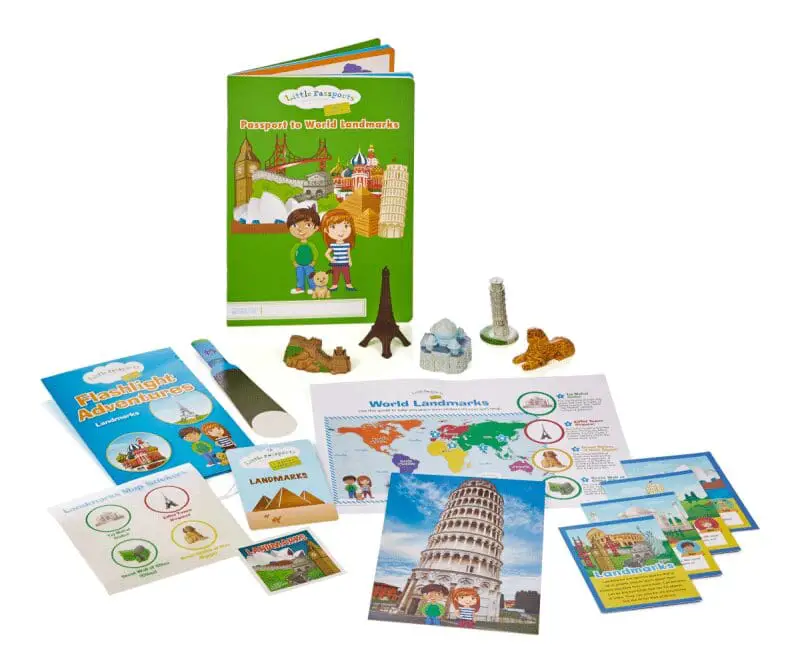 Our son received the Early Explorers subscription, which is for ages 3-5.  In the initial package you receive an orange cardboard suitacase (which is needed to store all your souveneirs!), map, activity book, flashlight adventures, luggage tag and stickers.
After the initial package you receive a different themed package each month.  In each package you receive stickers for your map and suitcase, luggage tag, postcard, collector cards, activity book, flashlight adventure and a souveneir.  For the Early Explorers the packages are centered around a certain theme such as Landmarks, celebrations or dinosaurs.  The map features the continents rather than individual countries, which makes it look much more manageable to young children
World Edition
For older children you can choose the World Explorer package, for ages 6-10.  It is a bit more of a grown up version with a passport and a map featuring all the countries in the world.  Each month you receive a package from a different country.  The packages include souveneirs, letters, stickers, activity sheets and photos.  You also receive access to the Boarding Zone for online games.  I love the kind of activities included, from origami to scratch Art Kits.
USA Edition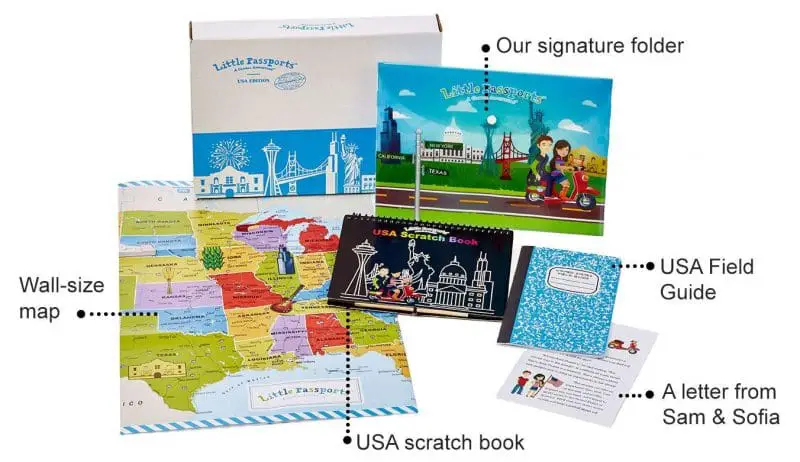 Similar to the World Edition in age range, from 7-12 years, this subscription is all about the states in the U.S.A.  You will initially receive USA field guide, USA scratch book, USA map, letter and photo scavenger hunt.  In each subsequent package will include 32 page activity book, stickers, postcards, pop-out models and access to online activities for two states each month.  This looks perfect for anyone in the USA or who wants to find out more about the States.
Science Expeditions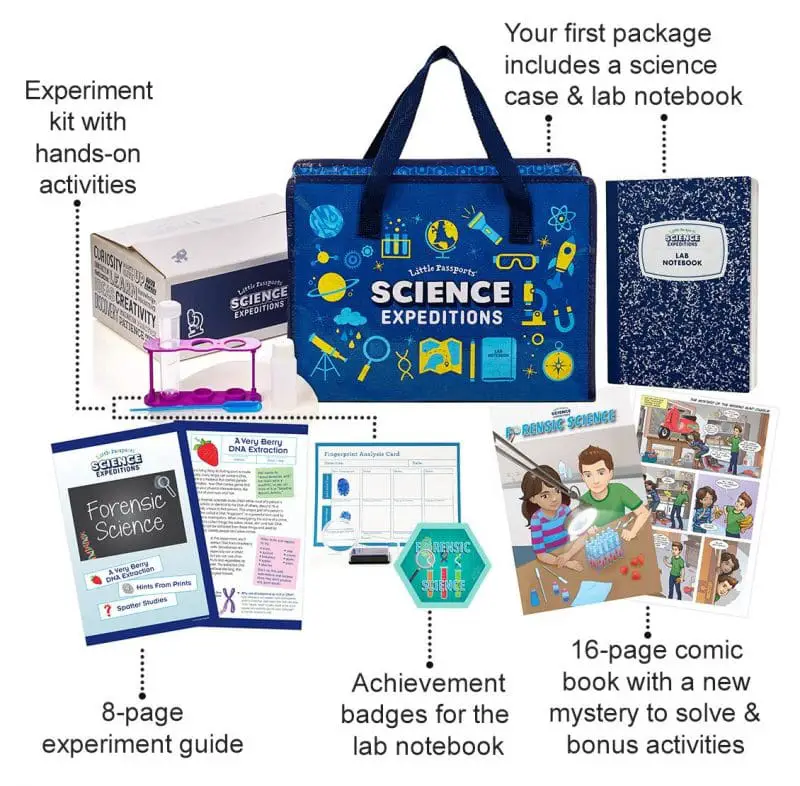 This is the newest subscription to Little Passports and is aimed at children aged 9+.  I know my son would love this when he's a bit older.  Most kids love to see science in action and I can see this being very popular.
Each package includes a 16 page comic, hands on science experiments, achievement badges for each monthly theme and access to online activities.  If you have a science loving child, this would make a great gift.
Competition
If you would like to win a 3-month subscription to your choice of the above subscriptions from Little Passports, then fill in the form below.
Little Passports subscription