Home Education: Life In Lockdown Week 10
Another week and we were still in full lockdown for most the week.  That all changed on Friday when lockdown in Scotland was eased slightly and we were able to go for exercise within 5 miles of home.  We are also technically allowed to meet up with one other household at a 2m distance, but not worked out how to do that with the kids yet.  However we have been particularly enjoying getting out of the house again and the kids went in the car for the first time in over 9 weeks!!
What We've Been Doing This Week
It's been a bit of a mish mash of a week.  At the beginning of the week we were starting slowly and the kids spent a lot of time playing imaginary games or playing out in the garden.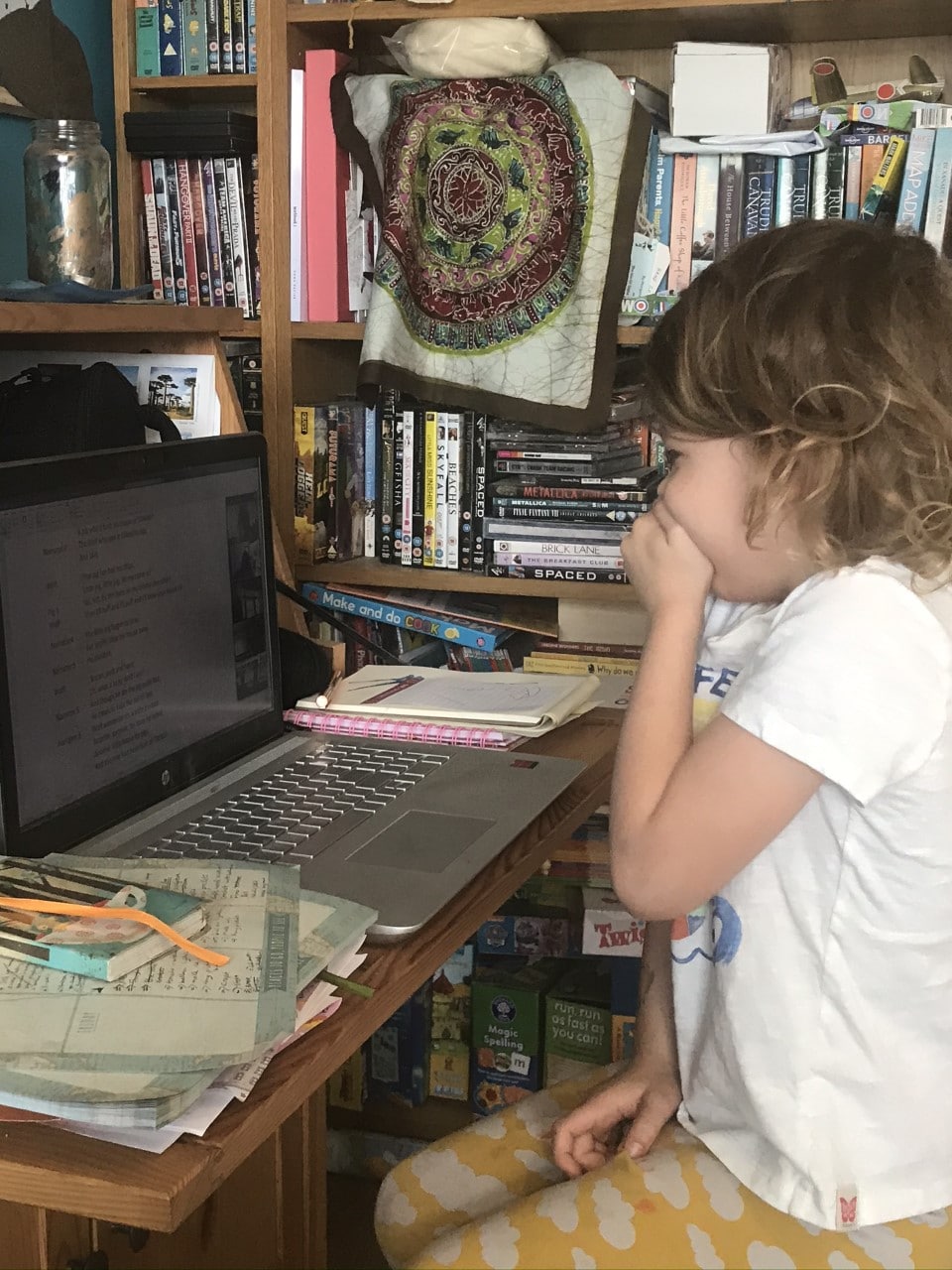 The youngest has continued with this drama group via Zoom.  Last week they practised lines for a showcase they will be doing in a few weeks.  The story is Roald Dahl's Dirty Beasts: 3 Little Pigs.  He is narrator 4 and has 3 separate lines, which he's done well to memorise.  He now needs to put more emphasis on the words and learn to act them out well.  Next week he will be able to start his gymnastics via Zoom too!
Both kids love to make different crafts, the 6 year old is enthusiastic, but loses steam quickly.  Whilst the 8 year old has grand ideas and tends to finish his projects with a little help.  He normally needs a little help to make his ideas reality (or for us to persuade him to tame it down a little to make it work). This week he built a castle with turrets, just a little help with cutting out the drawbridge and attaching string.
The children finished their STEM Pawprint badge by doing a little more work making circuits and making their own ice cream utilising the endothermic reaction between ice and salt.  Other STEM activities included paper airplane goals and attempting to make mini lightning with balloons, static electricity and metal spoons (didn't work!).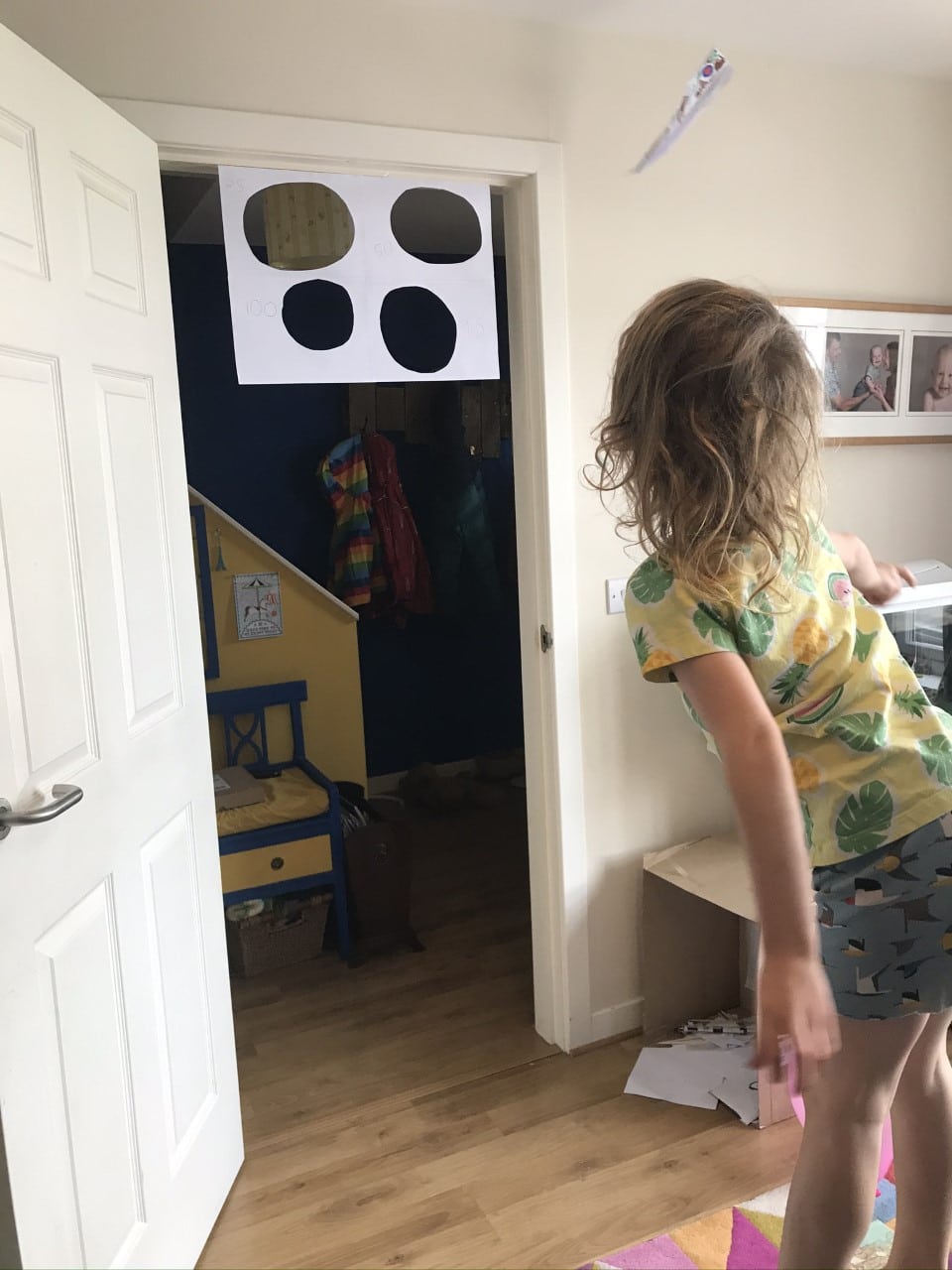 We've also continued on with our Facetime game tournaments with my parents.  This week the kids won against their grandparents, which they were delighted with!
Mental Health
We were definitely all struggling during the first half of the week.  However, on Friday the kids and I went up into the moorland and felt so much better for it.  They could run happily in the hills and we had a different view.  It helped both them and me feel like life was sort of normal again!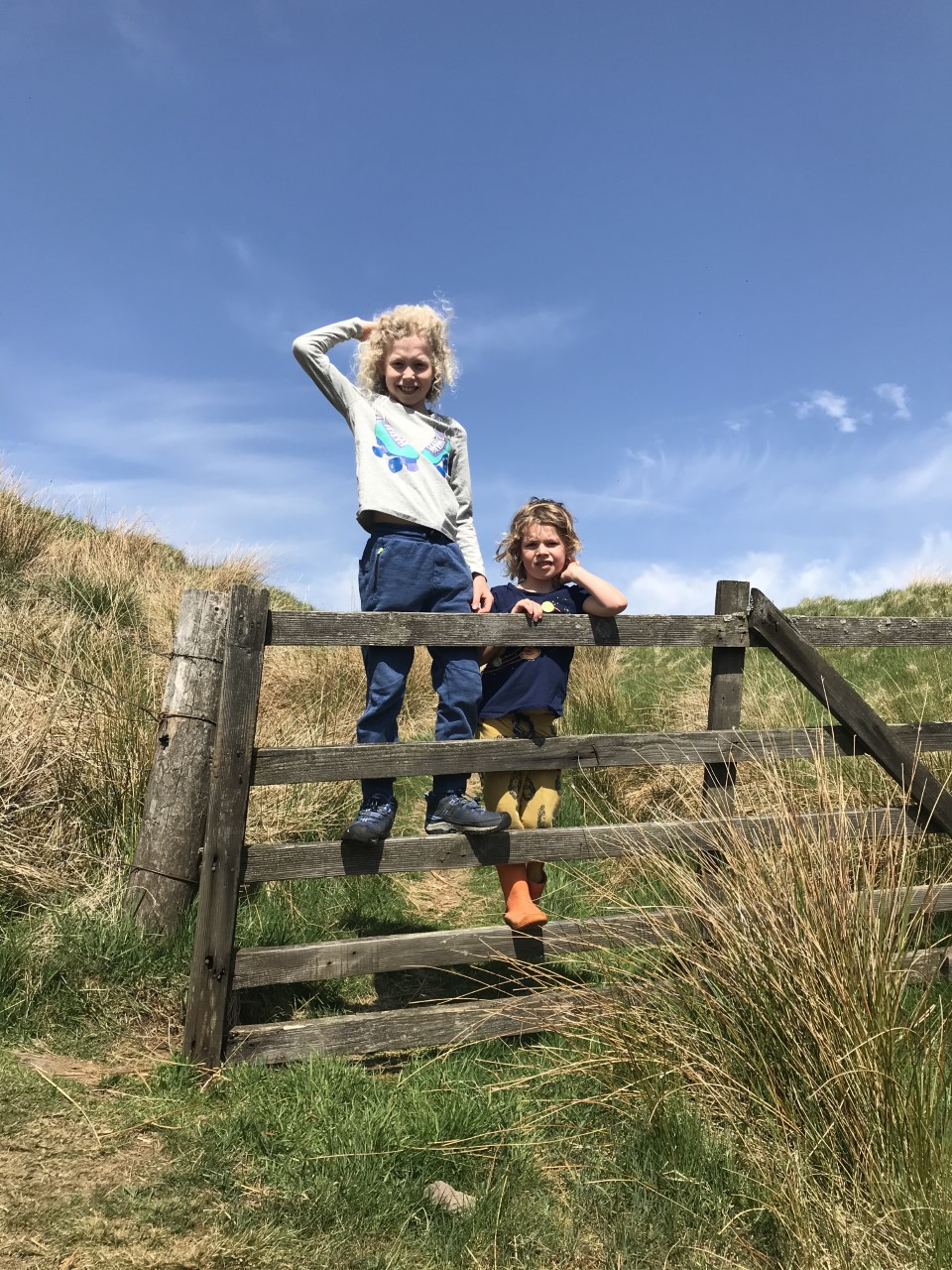 We've tried to leave the house early over the weekend so we can be out when it's quieter and start the day well.  I've definitely found the days we're out early as much better days overall.  Otherwise the kids seem to have a much grumpier day!
I've also started an art journal where I've been painting different pictures everyday.  It's been great to have something to help focus on and keep my mental health in check.  Hopefully the actual art will improve over time though!
Our fruit and veg in the garden is all growing well and it makes me feel great to see the produce grow! We have strawberries, raspberries and currants fruiting, plus lots of vegetables growing in the veg patch.
Exercise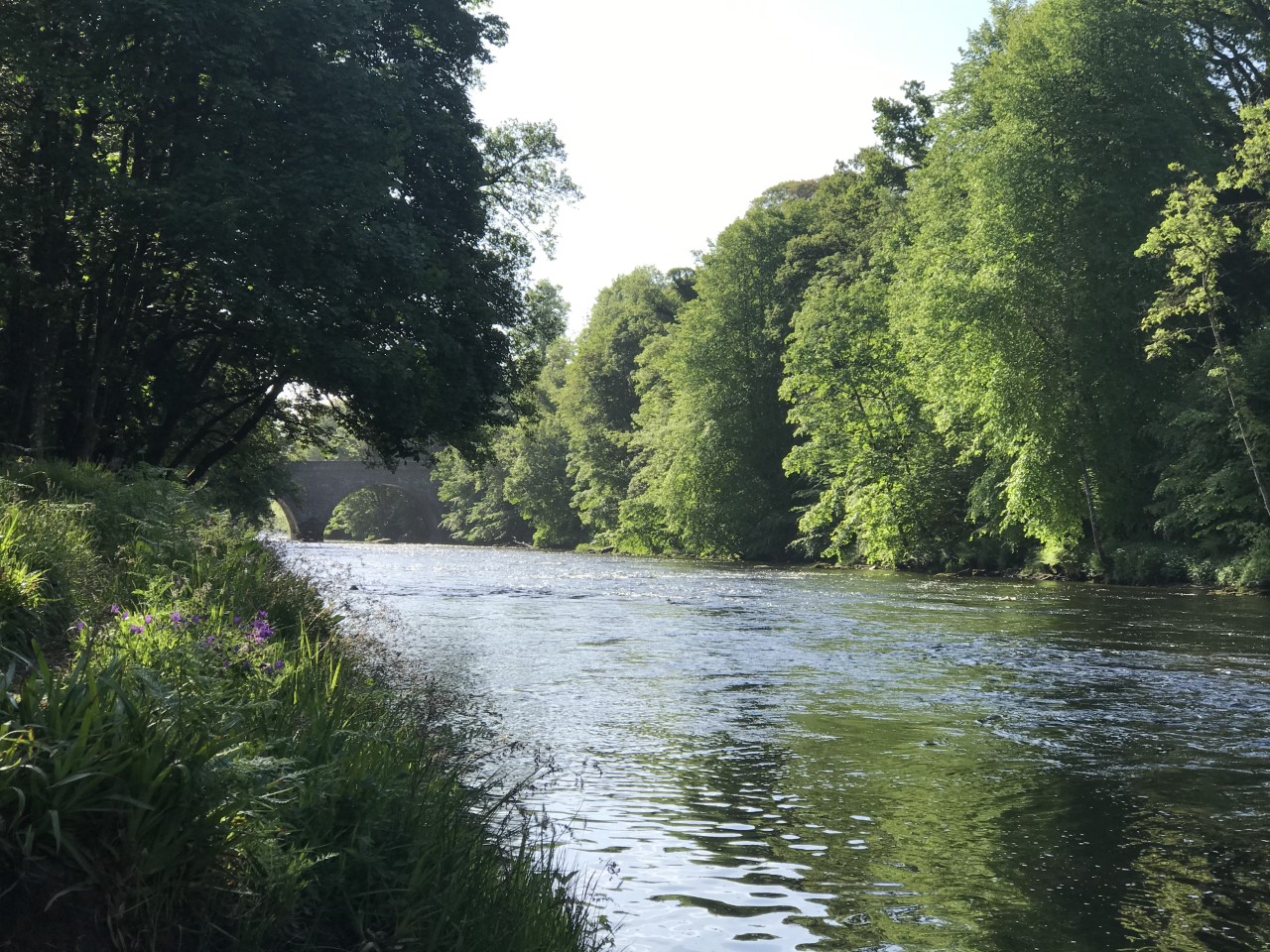 Clearly we've been enjoying some more exercise at the end of the week, getting out a bit further.  However, even at the beginning of the week we were getting out locally a couple of times a day and enjoying being out in the nice weather.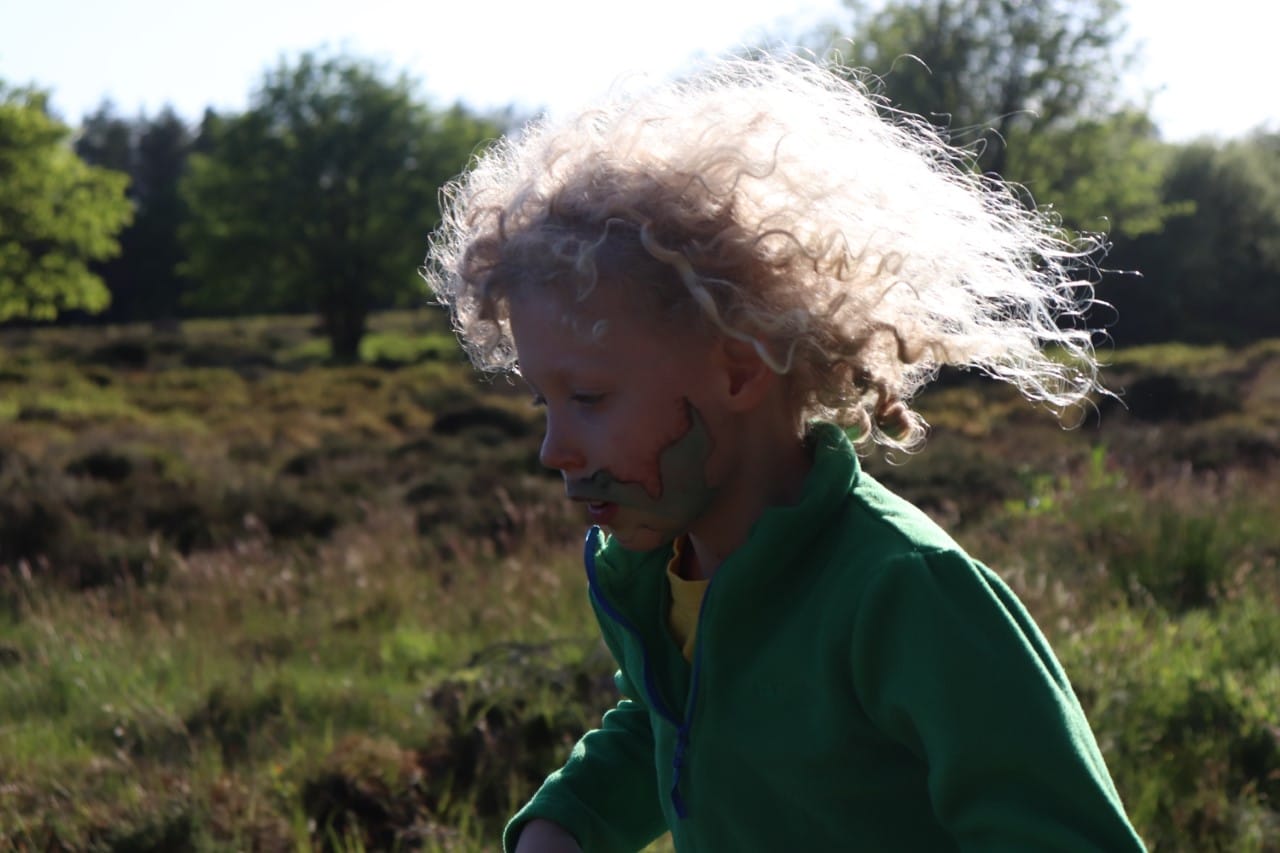 The kids have been racing around the house and garden all week and we had the paddling pool out on several of the warmer days.  They love being able to splash about in the water, although the pressure in our hose isn't great and it takes ages to fill up!
Pin Life In Lockdown Week 10