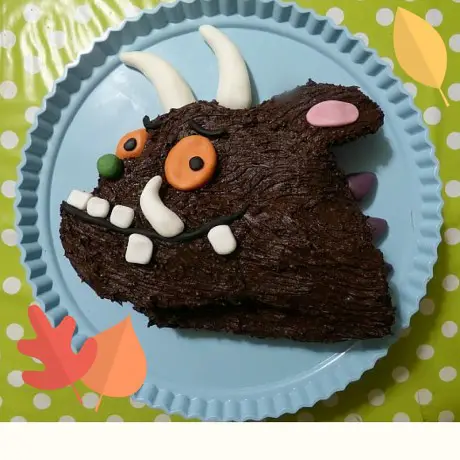 It was little A's second birthday this week, I can't believe he's 2 already!  As he loves reading the Gruffalo and Gruffalo's Child book's I thought he would like a Gruffalo cake.  It's just a chocolate cake anyway, isn't it?
Gruffalo Birthday Cake
I scoured the internet and found this great red nose day Gruffalo cake, it looked perfect.  Unfortunately I do not have a large square cake tin, I needed to put a normal nose back on the Gruffalo and there was no template for cutting out the Gruffalo head.
So I thought it would be useful to others if I made a little tutorial to correct this.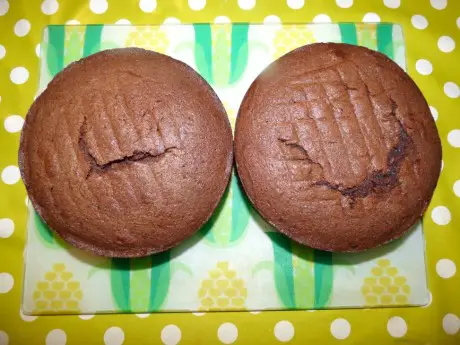 Gruffalo Cake Tutorial
I started off with two circular 8″ cakes filled with raspberry jam and buttercream.  Cut the edge off one edge of each cake and move them together to make a longer shape to work on.  Use some of the off cuts to fill in the gaps at the curved edges.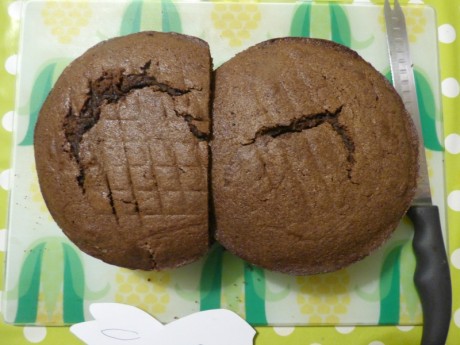 Cut Out Design
To make the template I used the Gruffalo's Child book and the picture in the original tutorial to draw it.  Click below to download the template for your own cake.
Lay the template on the cake and use a very sharp knife to cut round the template the ice the entire cake with chocolate buttercream.
Ice All Over
Use a fork to make hair-like marks over the face.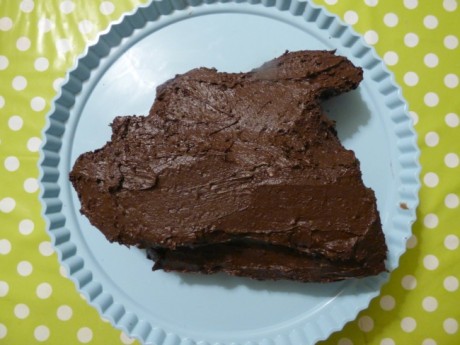 Make Facial Features
Make two orange oval shapes for eyes and place them as per the picture.  Roll two small balls of black icing and add them on top of the orange eyes.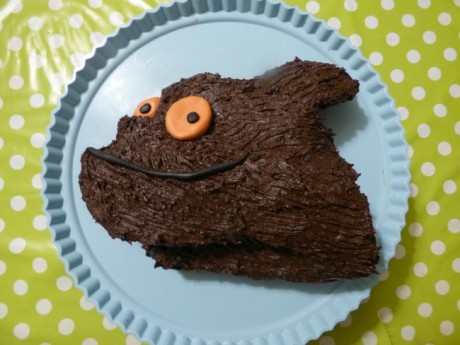 Roll out a long thin sausage of black fondant icing to create the mouth and two shorter sausages for eyebrows.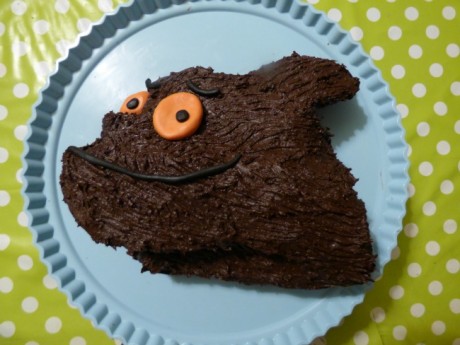 Create a small pink ball, stretch and squash into an oval.  Place on top of the ear.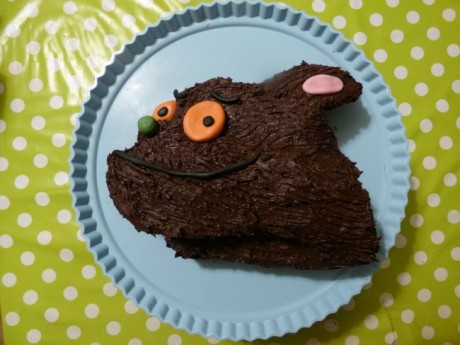 Roll a small ball of green icing to create a wart and place on the Gruffalo's nose.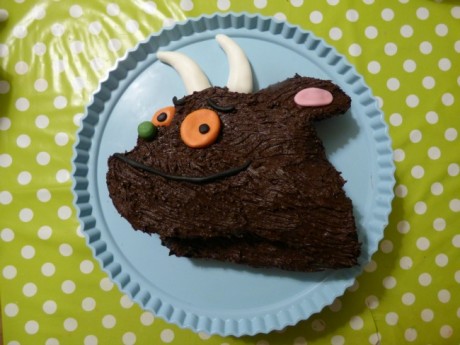 Make two fat sausages of white icing and roll thinner at one end, add them to the top of the Gruffalo's head for his horns.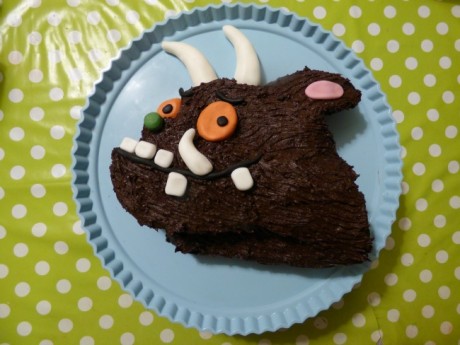 Make 5 small squares of white icing and place on the mouth as per the picture above.
Create a small white sausage and roll thin at one end and place the tusk on the mouth as per the picture.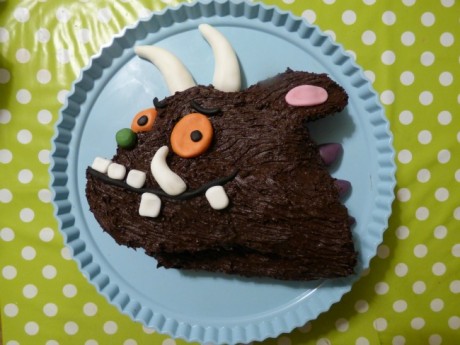 Finally using purple icing make several triangular shapes and place along the back to create purple prickles.
Finished!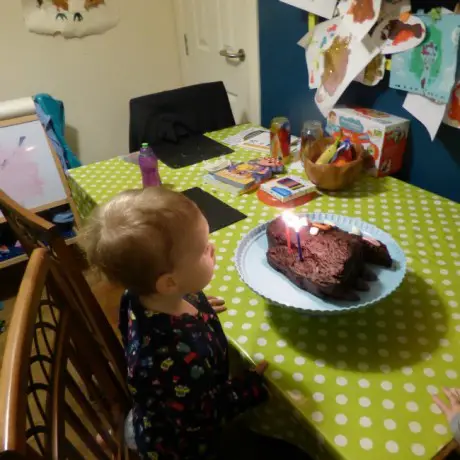 As you can see littlest love his Gruffalo birthday cake, it is the perfect birthday cake for a little Julia Donaldson fan!  Plus this is such an easy Gruffalo cake to make!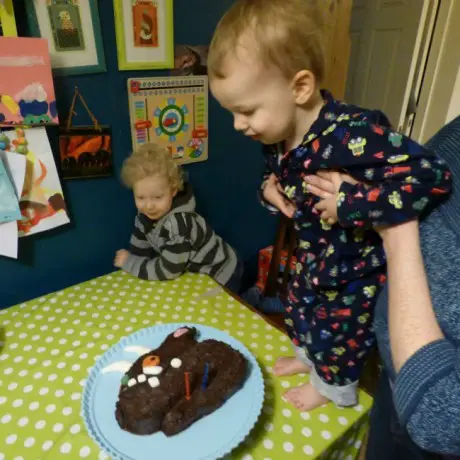 Do you make your kid's birthday cake's?
Pin For Later