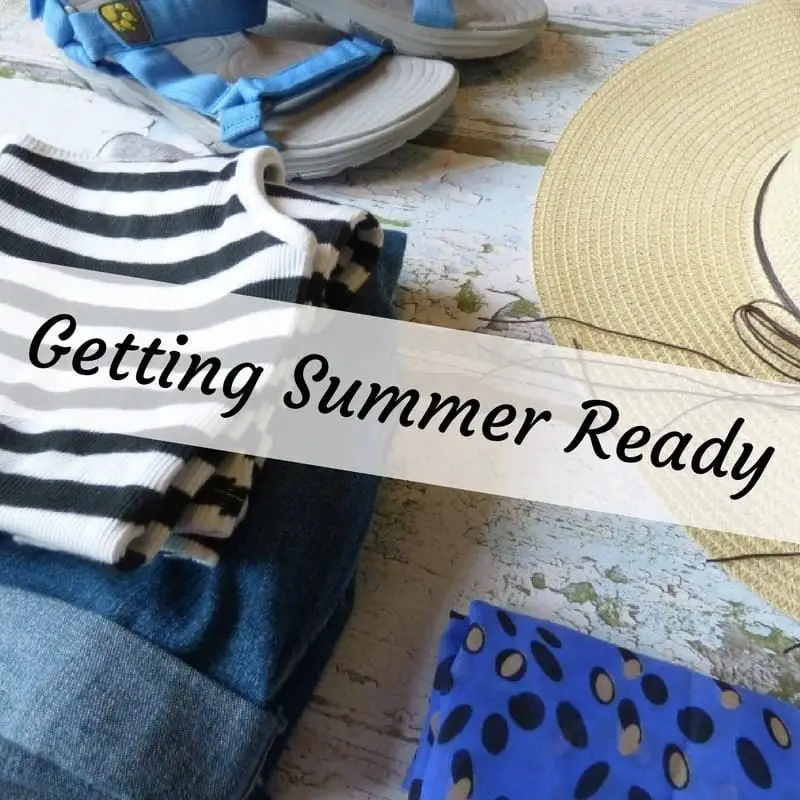 Are you starting to feel like summer is almost here?  I definitely am, the nights are getting lighter and the weather is warming up, we were even out in t-shirts one day!  So it's now time for me to think about getting thing's summer ready.
Summer Clothing
My summer clothes generally have to be items that fit well and are comfortable for active days with the kids.  There's no time for relaxing in this family!  We're also going to be heading off to Spain for a week in June, so we will definitely need to find clothes for the hot weather at the beach and in Barcelona.
I already have a few floaty dresses that will be perfect for when we're wandering around and not at the beach. However I have a lack of comfy clothes when we're doing other activities such as cycling or visiting local towns.
Simply Be sent me some lovely holiday clothes that will be perfect for the warmer days in Scotland and our Spanish holiday.
Simply Be
Simply Be specialises in clothing sizes from 12 -32 and have a range of great holiday clothing.  I chose a pair of long shorts and pack of two vest tops, practical and simple.  but they are still stylish enough for everyday wear.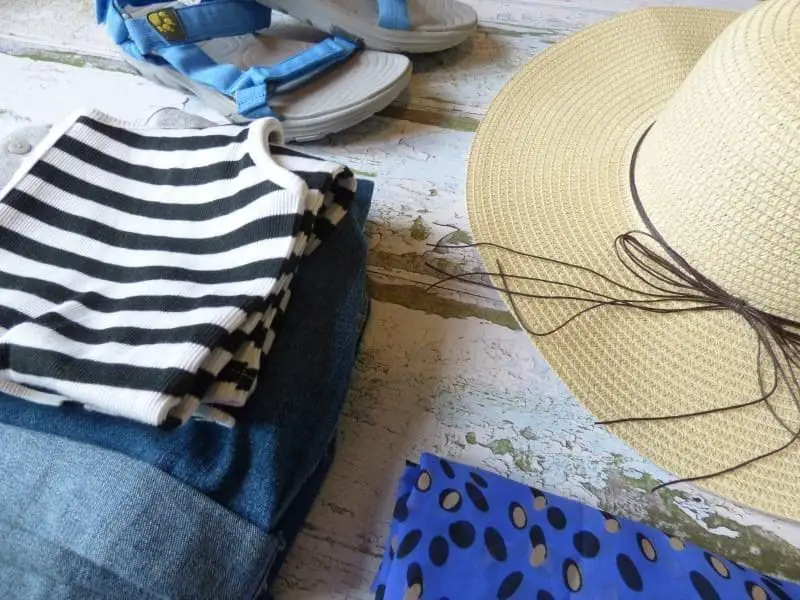 The Jack Wolfskin sandals are so comfy and are going to be perfect for lots of walking and activities.  I can see them being well worn by the end of our trip to Spain!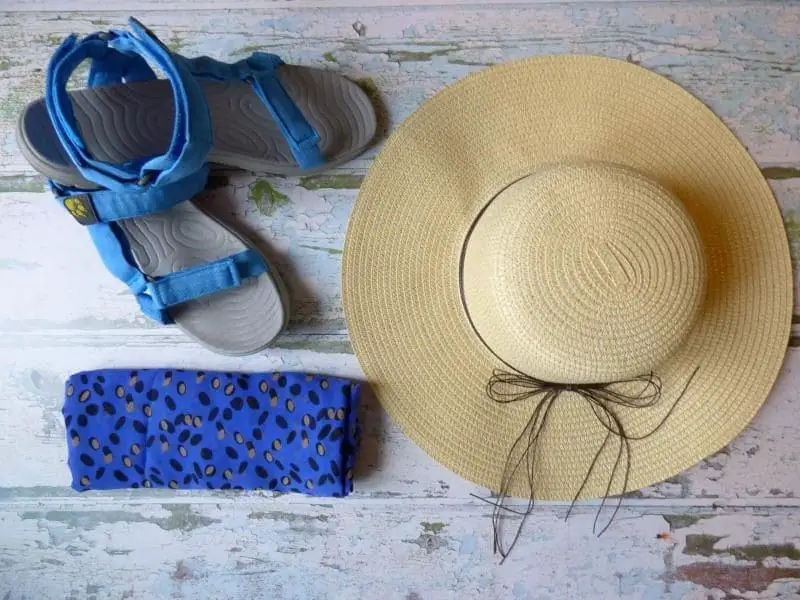 To make my outfit a little more stylish I am dressing it up with a scarf (also useful for shading shoulders in the sun) and a big floppy hat.  I am fair skinned and have strawberry blonde hair so I burn easily, even in Scotland, so I definitely need a good hat!
Packing Clothing
The good thing about these clothes that they are all easily packed and I can even keep them in hand luggage.  That way I will still have something to use if my bags go missing on the way to Spain.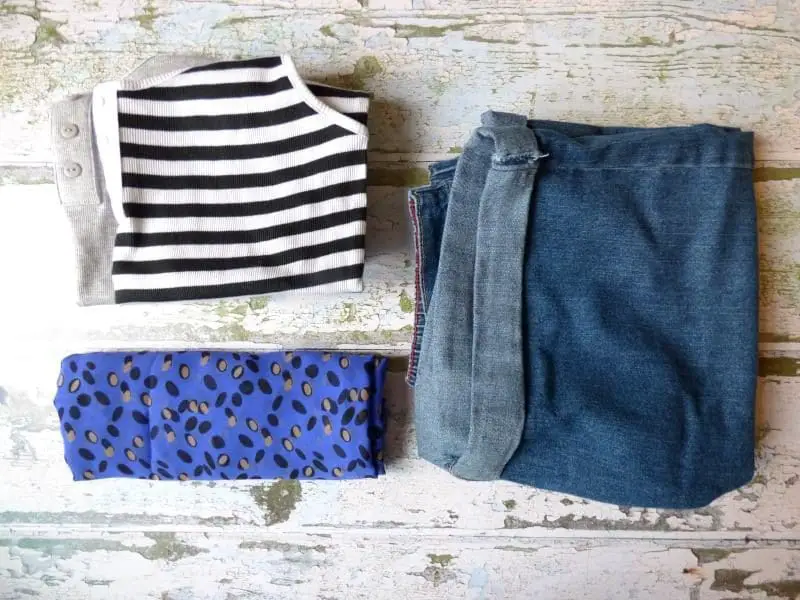 I still remember all the packing tips from when I was younger.  Roll up everything tight and it will take less space, fitting socks into shoes and taking clothes made of thin materials.  I wonder whether I would be able to pack everything into hand luggage for a week long trip?
If you are looking for good quality clothing in a range of sizes then check out Simply Be.
* I received the clothes for the purpose of this post, however all opinions are my own.