Disclaimer: This is a paid post
Budget Food Shopping
With all the issues of 2020 and most people having smaller budgets than usual, budget food shopping is even more important. I know what a struggle it can be on low income and trying to make ends meet.  When my eldest was a baby we had to give up our 2nd car and most of our luxuries just so I could stay home and look after him.  Since then I've worked hard to build up a viable business and have enough income to support the children whilst home educating and afford a few luxuries too!
The Difficulties With Shopping on a Budget
Shopping on a budget does take some dedication.  You need to be organised and ready to create meals from scratch and ALWAYS write a list.  The more ready meals you buy the more likely it's going to become expensive!
We've always taken a list with us shopping to help with budgeting.  It certainly helps us get a 'proper' shop with enough meals for the week.  On the back of the list I write the meals for the week.  This helps me remember what I've actually planned to make!  Even if you're buying an online shop it's important to have a list and meal plan for the week.  Otherwise you may just forget to buy half the food you need to make the meals, necessitating another mid-week shop.  Which takes away the whole point of the 'weekly' food shop.
As I said earlier cooking from scratch is generally cheaper than ready and frozen meals.  Sometimes it's worth buying them when you know there will be an evening where you are short of time.  Maybe you only have 45 minutes to get the kids dinner before an after-school group or you have a late meeting to attend.  So of course quick meals have their place.  But overall making meals from scratch will reduce your spend.
The other thing to keep an eye on are certain supermarket deals or vouchers.  These can always come in handy!  Keep an eye on the Money Saving Expert website, it's full of great ideas to reduce your food shop.  You will get plenty of support on their forums too.
Buy Now Pay Later
Even with all that budgeting it can still be difficult to pay for the weekly shop.  Especially if it's been an expensive month with birthdays or Christmas presents that you need to buy.  So the ability to buy now and pay later is particularly helpful in these situations.
Using the online supermarket Flava you are able to do just that.  Create an account and buy whatever food you need delivered direct to your door.  Then pay it back at whichever rate suits you.
Flava
Flava is the UK's first and currently their only supermarket that offers 'buy now and pay later'.  At first you may think there is a catch, but they are happy to offer flexible repayment schemes with no credit checks and their credit is 0% APR.  So this makes it a particularly attractive way to shop when budgets are a bit tighter than normal.  Or if you need to buy a big shop at Christmas time!
They also offer many big brand names at fantastic prices, sometimes as low as 1p! These deals change regularly so make sure you don't miss out on the bargains.  This certainly makes it an easy way to save money and spread the cost when you need to buy food before you're paid each month.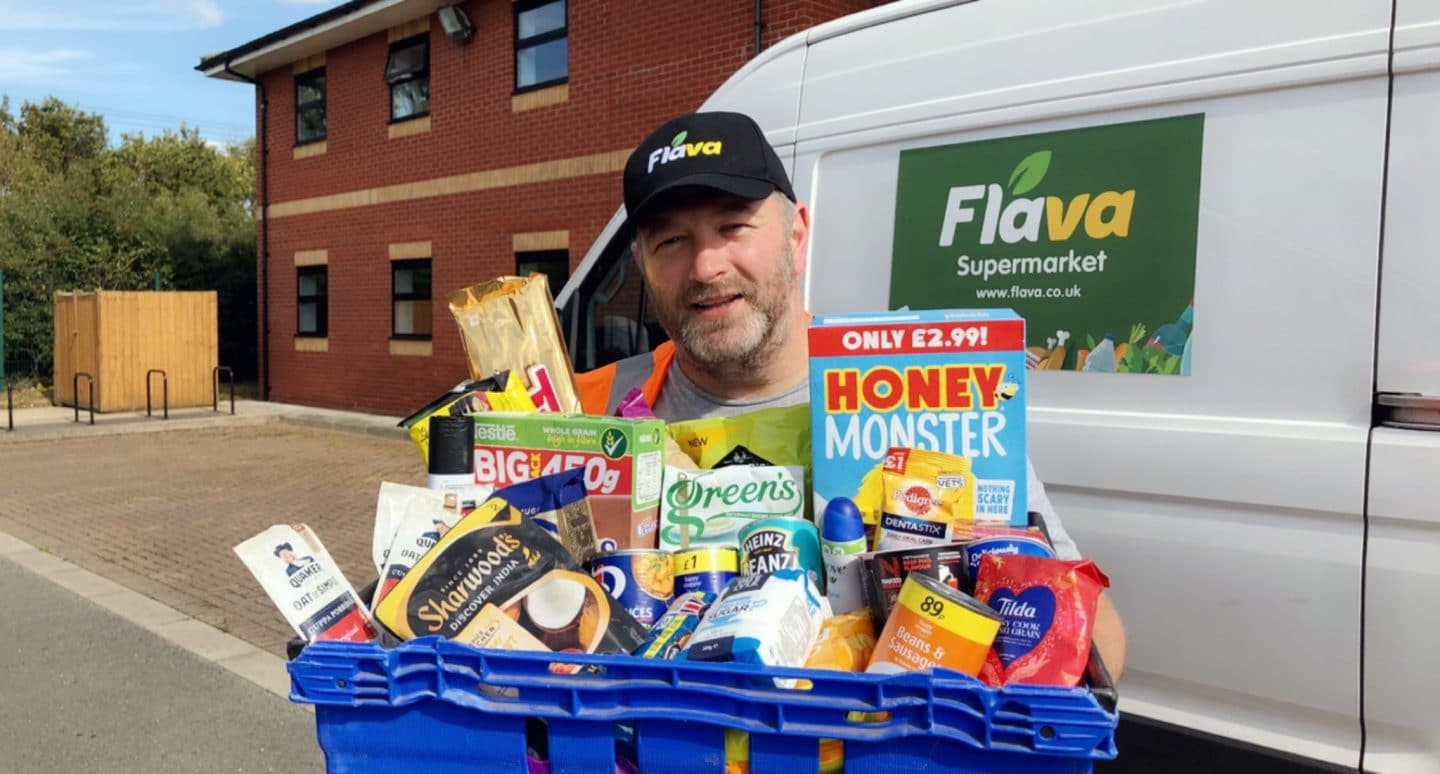 Pin Flava Budget Food Shopping