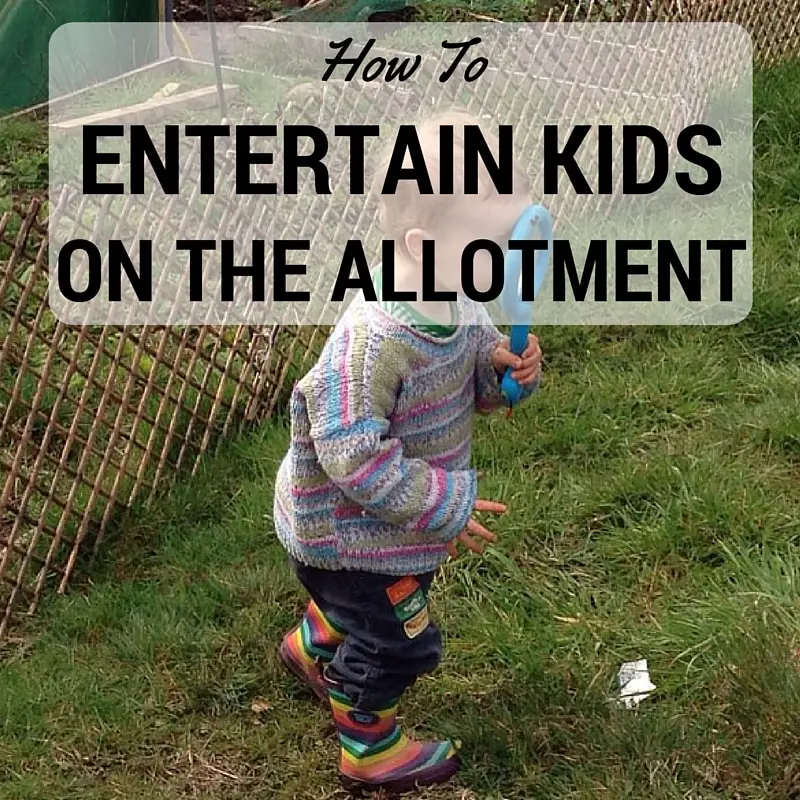 We have been spending a couple of hours at the allotment every week to get it up to scratch for the growing season.  The only problem with spending time at the allotment is entertaining the boys whilst I try and do work around the plot.
Of course I try and get the boys involved with planting seeds and digging, but when the beds are overgrown and a lot of hard work sometimes you need to keep the children busy doing something out of the way.
So our best ways of keeping the boys occupied at the allotment is: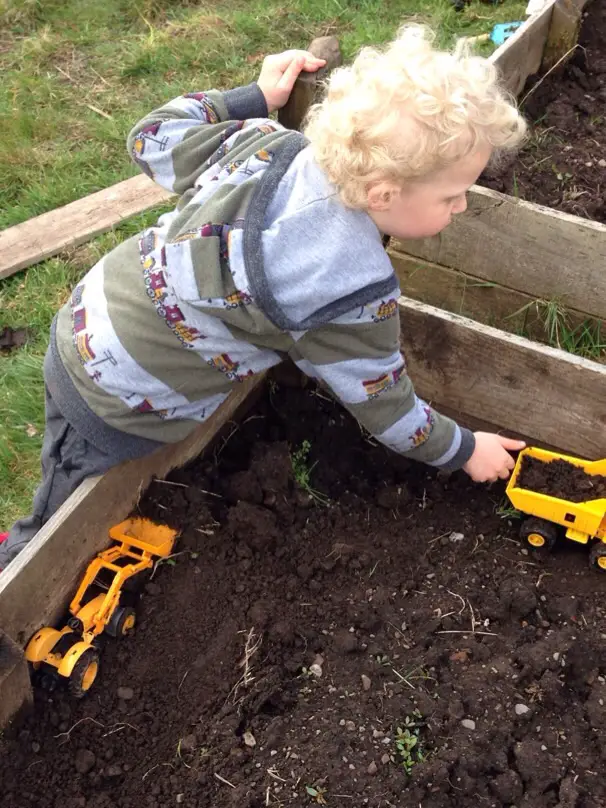 1. Bring along their diggers and dumper to play in the unplanted areas.  Once everything is planted then I might have to dig up a small area for them to play in without destroying the fruit and vegetables!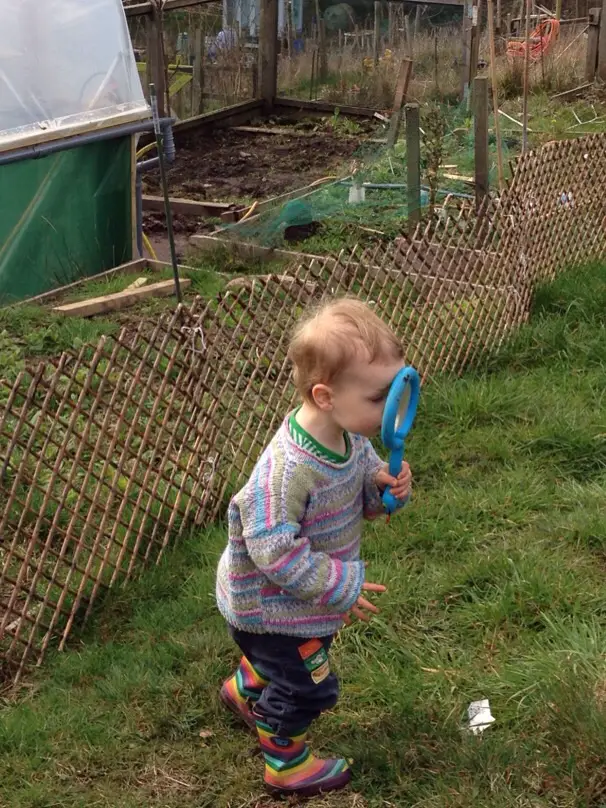 2. Search for bugs.  Our two year old particularly loves insects, but has a particular love for worms.  He'll happily stand next to me patiently waiting for me to dig up more worms to look at!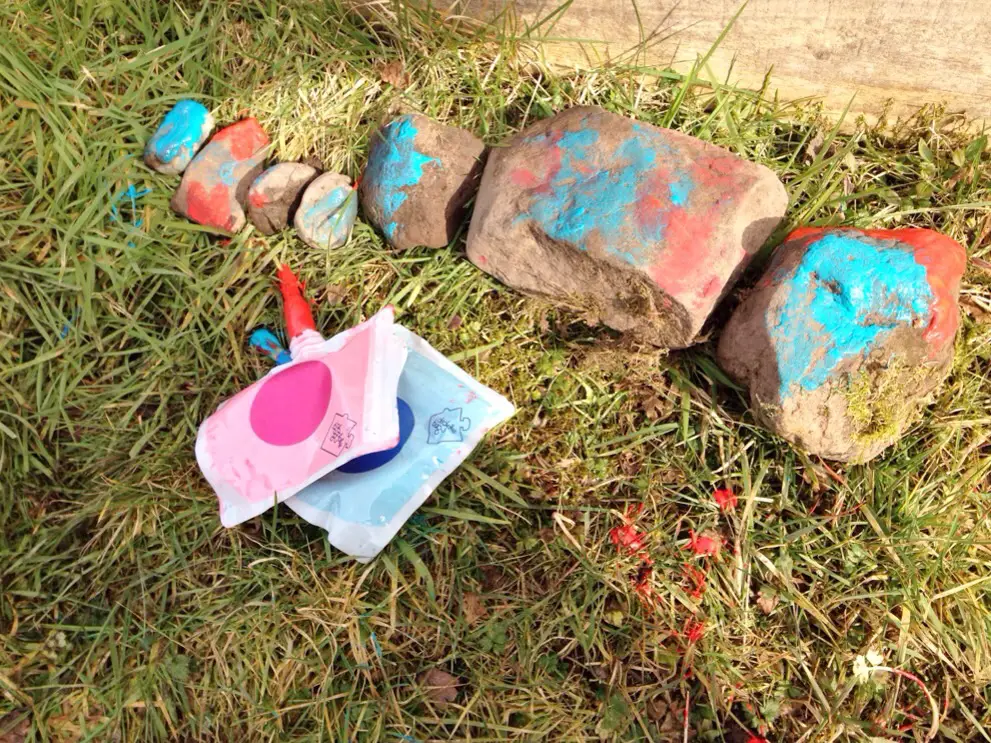 3. Painting. Bring paper and paints, or forget the paper and let them go wild painting the fence, stones and wooden boards.   It will get washed off by the next rain anyway.
4. Scavenger hunt. Depending on the size of your plot you can send the little ones on a scavenger hunt around the plot or around the allotment.  You can easily make your own up with pictures of things to find, smaller ones can look for different coloured things.
5. Nature bracelet. Wrap masking tape, with sticky side facing up,  around their wrist and let them decorate it with any nature finds.
How do you entertain your little ones on the allotment?
J x