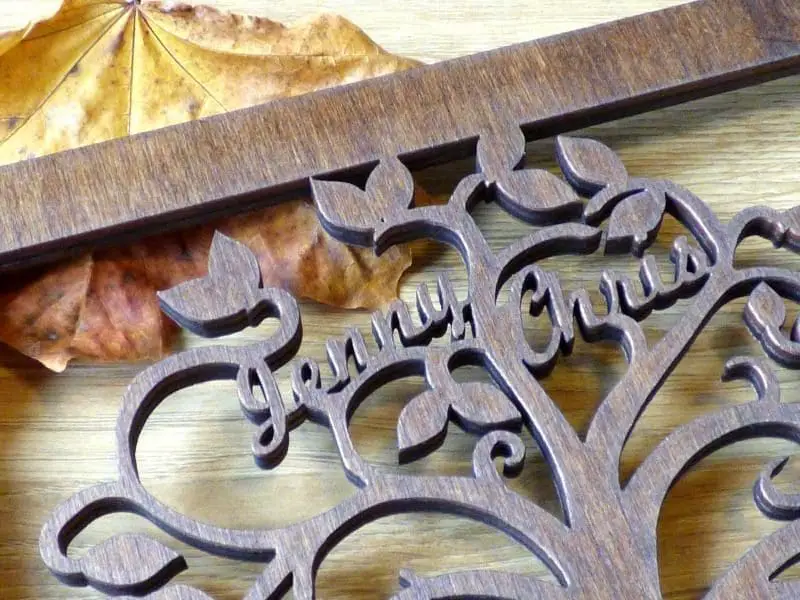 I have been wanting to add more pieces to our family gallery wall and when I was asked to review Cornish Whispers wooden family tree I thought it would be a perfect addition.
Cornish Whispers is a husband and wife run business based in Cornwall, where they create wooden gifts for the home, gorgeous jewellery and even special keyrings and fridge magnets created by their 7 year old son. All are are sold at affordable prices.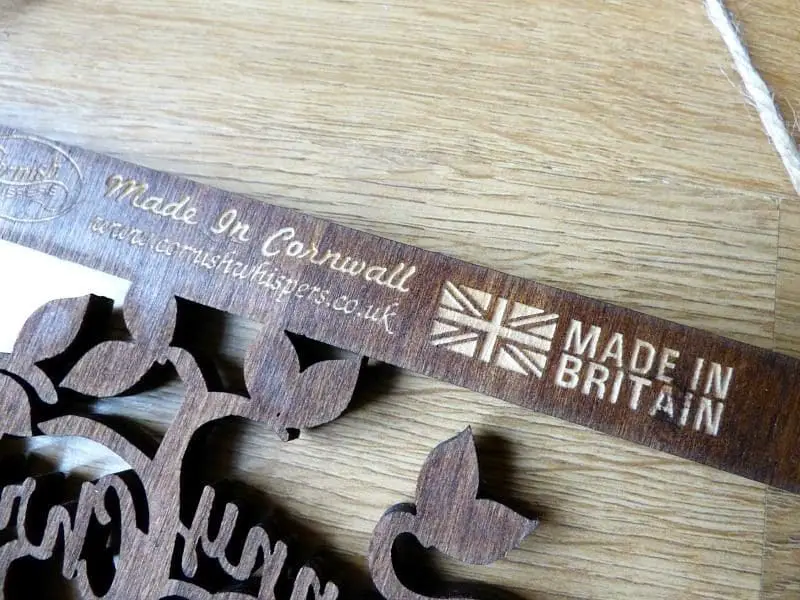 Order and Delivery
The order process is straightforward, you simply fill in your family name, first names of the family members and the colour finish.  There is also the possibility of adding a few optional extras such as a quote underneath the family name, a picture hook instead of holes and string or a hanging heart below the tree.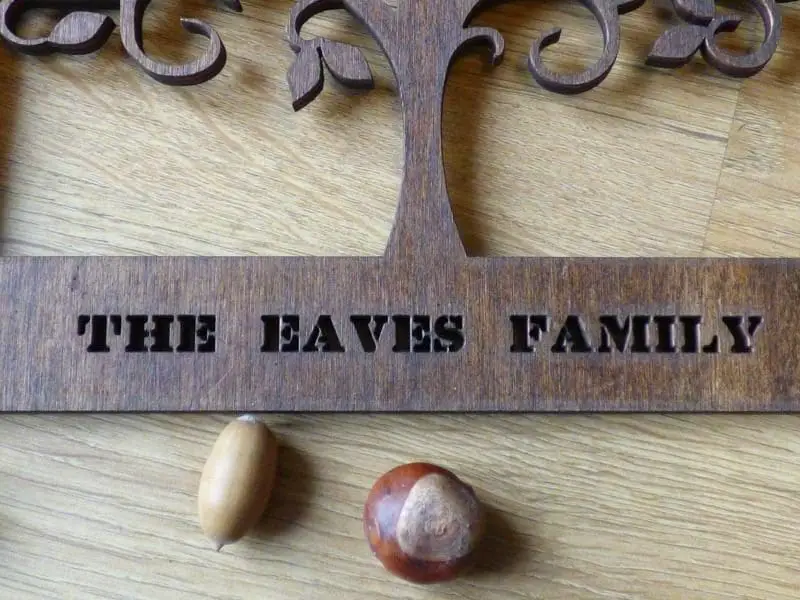 As the family tree's are personalised they are made to order and so it will take a few days to make and receive your order.  Most items are amazingly received within a week though!
Wooden Family Tree
The tree arrived well packaged and absolutely beautiful.  The names are all perfectly formed and laid out with the names of my husband and I at the top and the boys below.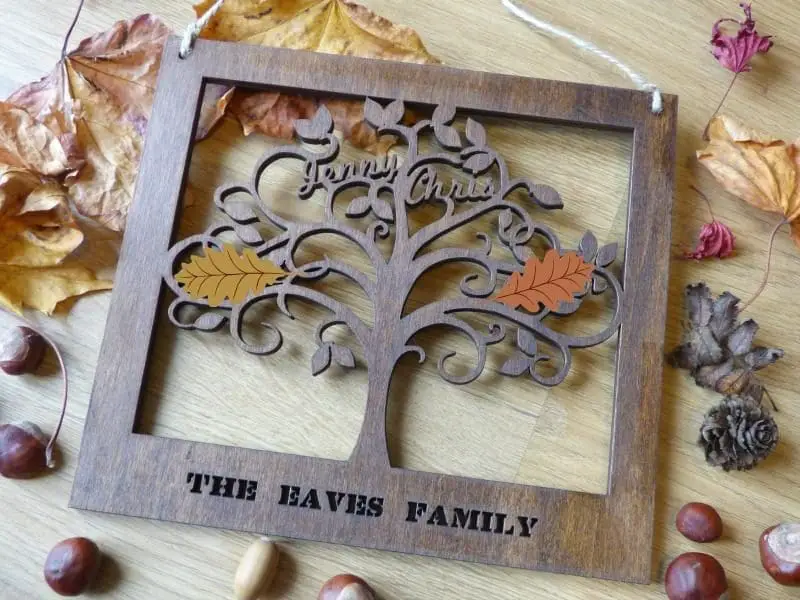 I love the finish and it really is perfect with lovely smooth edges and waxed finish.  The string gives it a rustic look, which is definitely my style, although you can get a picture hook added if you prefer.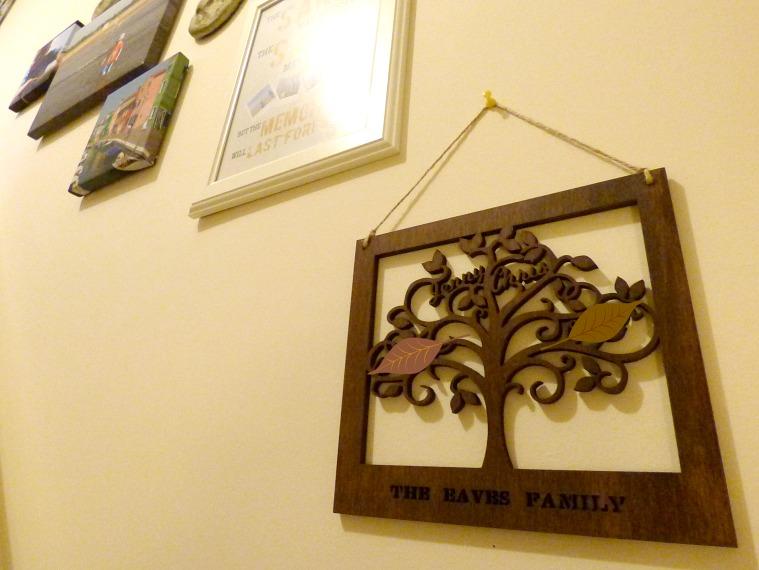 We hung our family tree on our gallery wall alongside our other photos and handmade items.  I think it looks great and fits in well with our other pictures and wall hangings.
Summary
I would definitely recommend Cornish Whispers for personalised wooden wall art, the items are gorgeous and delivered quickly.  They would make a fantastic gift for Christmas, weddings, birthdays or any other occassion, check out their work here.
J x
* I received this wall hanging for the purpose of this post, however all opinions are my own.