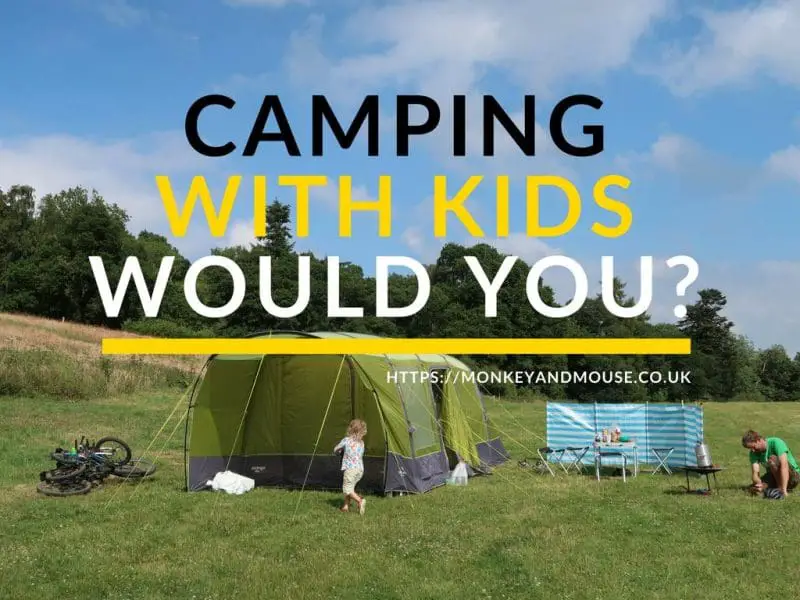 It's summer in the UK and this is the time when most of us choose to go somewhere sunny and warm.  But you don't have to go abroad for a holiday, there are plenty of places in the UK that are perfect for a family staycation.
We have had great fun travelling to various places in the UK in the last few years and some of our best holidays have included camping with the kids.  Last year we had an amazing week camping on the islands of Coll and Tiree and we're currently just back from a beautiful weekend at Comrie Croft near Crieff.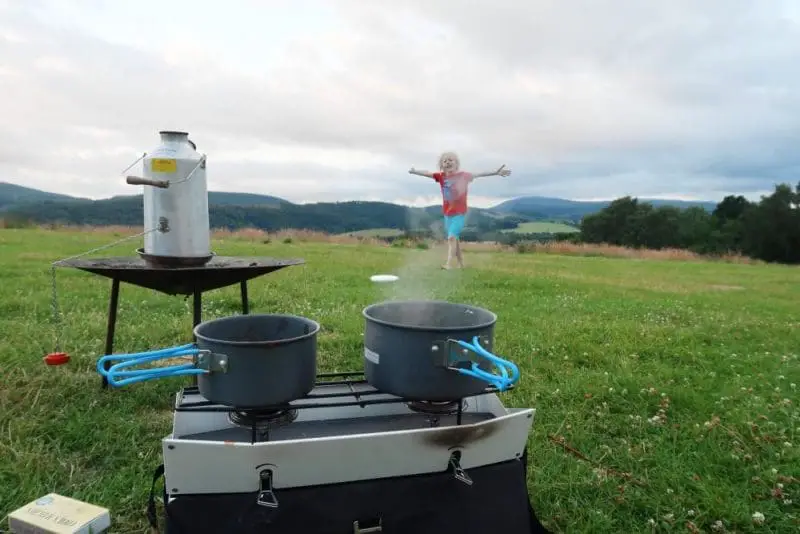 I have been reading through Halfords Camping With Kids Guide and have to say that it's really comprehensive and has some great tips.  I love their straightforward guide of what to pack and several travel bloggers have also given their expert tips for camping holidays.
Cheap Holidays
Ok, the initial outlay for a tent, sleeping bags, mats etc. isn't going to feel cheap.  But if you consider how long they all last for and divide it by the number of nights camping it's definitely cheaper than alternatives.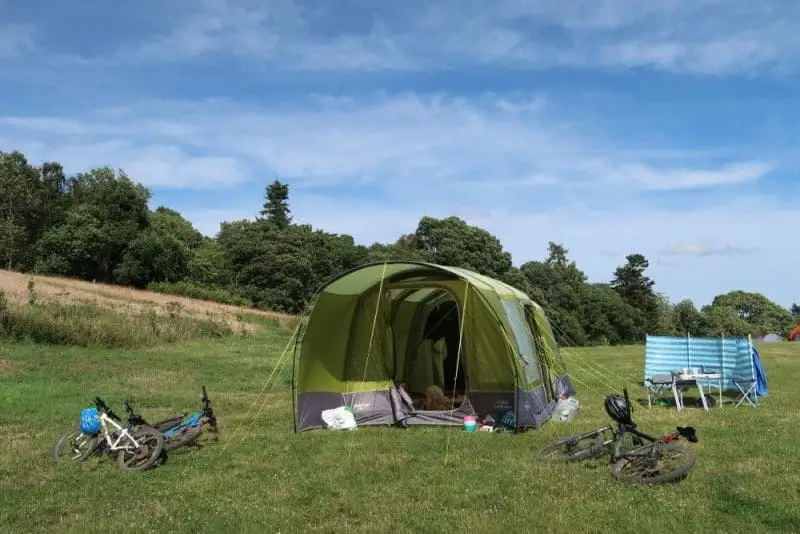 Plus when you're camping it's much more likely that you will be spending time on outdoor activities that don't cost that much.  Bring your bikes, nets for pond dipping, a ball, swimming costumes for warm weather paddling and you will be pretty much sorted.  We personally enjoy camping beside beaches or woodlands for the children to explore.  There's always something to do and it's great to see the games they make up!
Plenty To See And Do
There's always something to do at a campsite, even the smaller sites have space to kick a ball around or a woodland to explore.  Our boys tend to find things to clamber over or seek out water to splash in.
Halfords Camping With Kids guide has some great ideas for things to do whilst camping.  Some you'll probably already consider, such as toasting marshmallows or stargazing, but there's also some other brilliant ideas including catching crabs and making up ghost stories.
If you're camping for more than a few days you might also want to head off-site and visit some local attractions too.  Most campsites have a noticeboard or leaflet area where you can find out a bit more about what the local area has to offer.
Health Benefits
It's a bit of a cliche, but often kids nowadays don't have as much chance to explore and be free outside.  Even when that is available to them the draw of technology can often bring them back indoors instead.  But when you are camping there isn't much choice but to explore and play, run and explore the outdoors.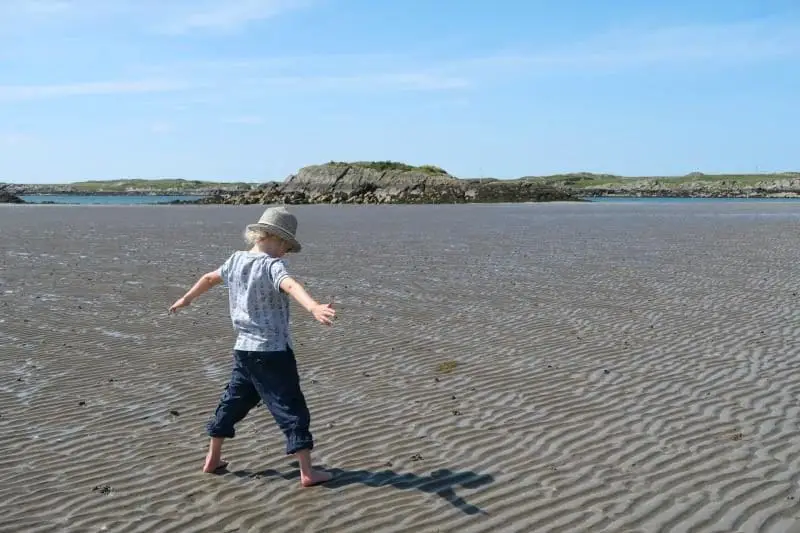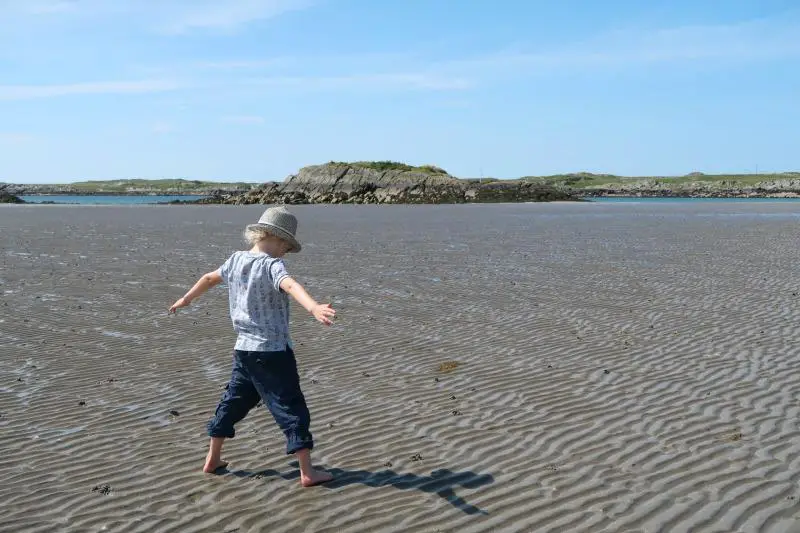 Everyone gets a lot more exercise when we're camping.  Last weekend we took our bikes and played along various bike tracks with the kids.  As we were out a lot more there was a lot less snacking too!  You are definitely outside more than usual, breathing fresh air and learning new skills.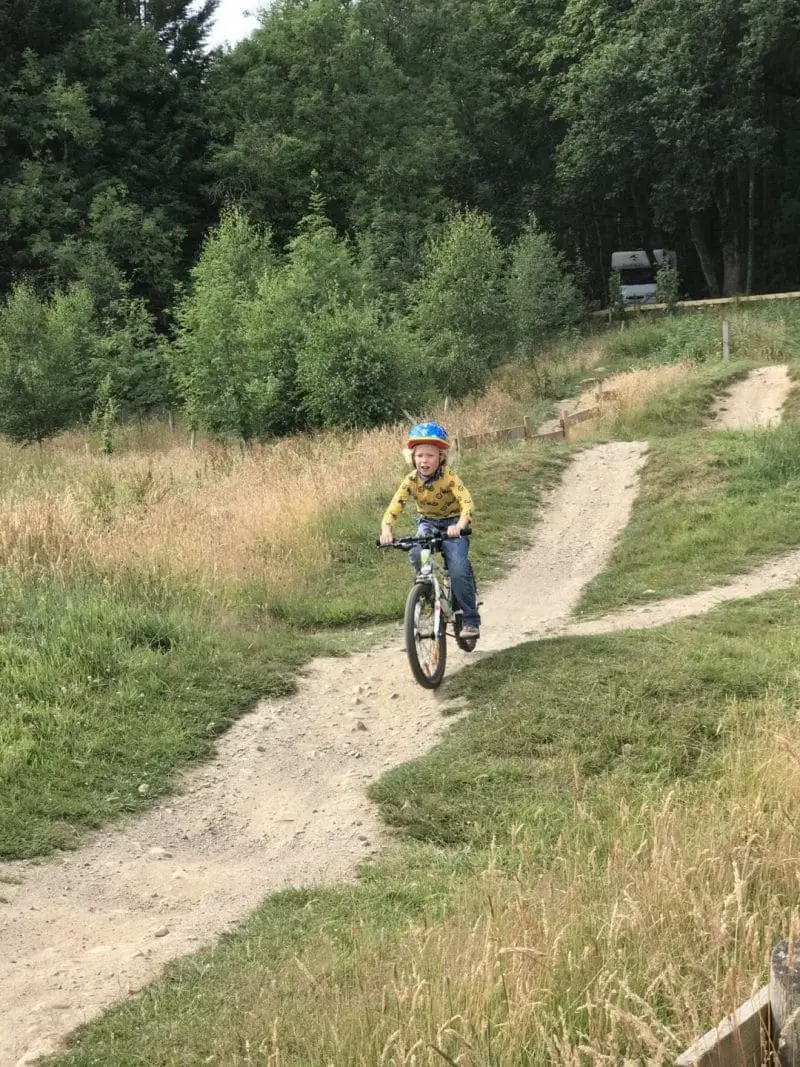 As the Halfords guide mentions, you may want to bring a First Aid Kit, they are very useful in our experience, particularly if you have adventurous children like ours!
First Time?
So are you convinced on the benefits of camping with kids yet?  It's honestly a great holiday as a family and something that the kids will definitely have fond memories of.
Follow Halfords Camping With Guide for the essentials to pack and you won't leave anything behind.  My only other tip is to get a roof box, a good sized tent for kids can be rather large, so you'll be thankful for that extra bit of space!
* This is a sponsored post in collaboration with Halfords.