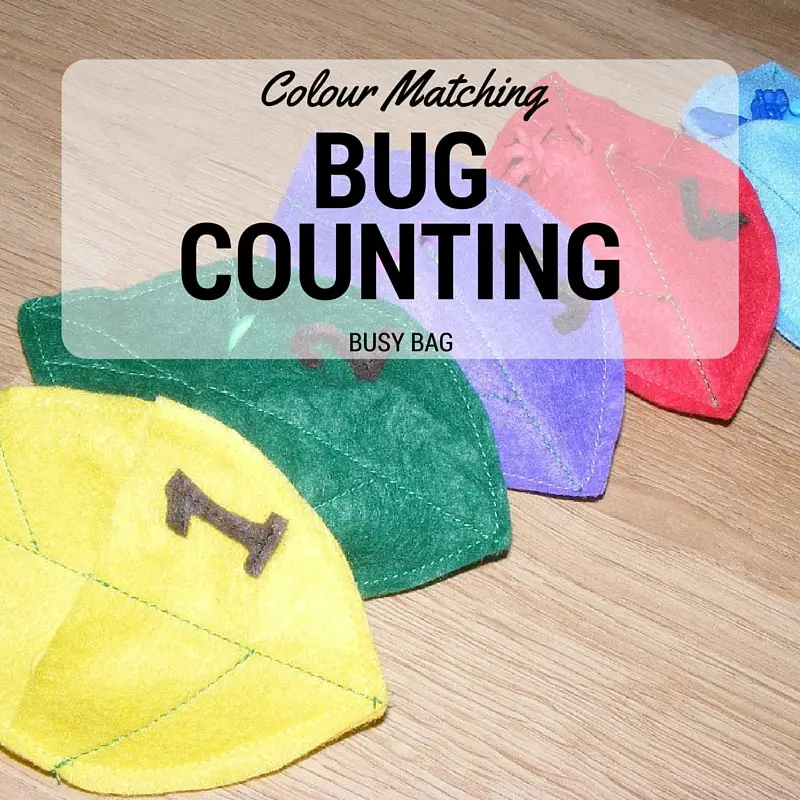 This week I've been making busy bags for O.  Busy bags are a bag (or small box) with a simple activity for children.  They can be tailored to different age ranges and interests and usually help children learn a skill – from fine motor skills to the alphabet.
This busy bag is a DIY bug themed colour matching and counting activity. There are five little felt leaves, each a different colour with a number from 1-5 on a little pouch.  The object of the activity is to match the insect colours to the leaves and to count the number of insects that are put into each leaf pocket.  Very simple, but will keep a toddler amused for a short while, letting you get on with the dishes, mountains of laundry or maybe just a quick flick through Facebook!!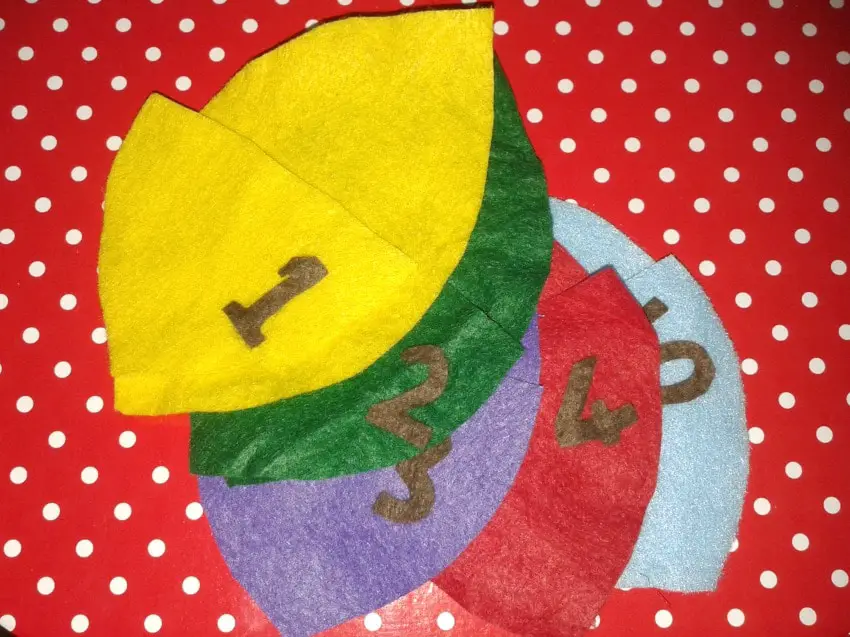 This is really easy to make, all you need is 5 different colours of felt, coloured insects, sewing machine and thread.  Cut a leaf shape from each colour of felt and then cut a second half leaf shape for the pouch, use a dark colour to cut out the numbers.  Sew a few lines to make it look like leaf veins, sew or glue the number onto the leaves and then pin the pouch on top of the leaf and sew all the way around both pieces.  Add the correct number of colour insects for each leaf.  Ta-da!  A cute little busy bag for little ones!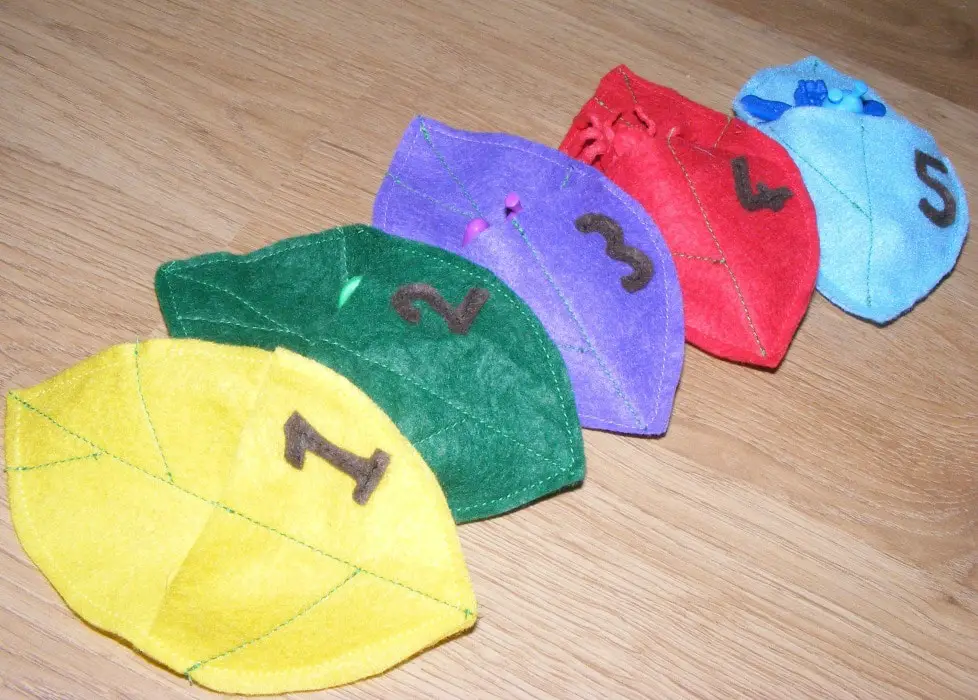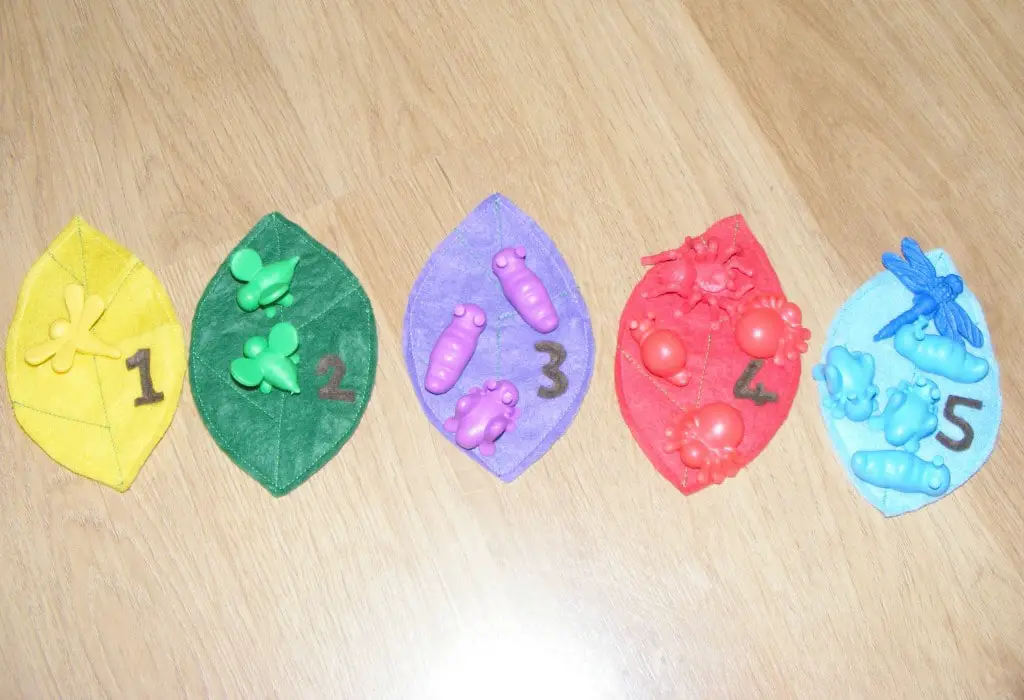 Do your kids enjoy busy bags?
J x