As you might guess from the title, today I am another year older.  Birthdays have a completely different feel when you have kids.  It's no longer about you and what you want.  A birthday day out is a day when you try and keep peace between siblings.  The birthday cake NEEDS to be approved by the kids and balloons are a MUST unless you want disappointed children.  At least that's what it's like in our house.
However, I am happy to say that I did have a fantastic birthday with my family.  I didn't mind sharing it with Father's Day, the boys were just happy to give presents to both of us.
The night before I went out for a few cocktails with a good friend. I haven't drink alcohol in a loooong time (think years) as I have a sweet tooth and don't like many alcoholic drinks.  Cocktails are a different matter though.  I love sweet tasting drinks where you can't taste the alcohol!
My birthday was spent out at the Scottish Crannog Centre.  I have a real thing for crannogs and would love to live on one (Chris doesn't agree unfortunately, ha ha!).  They are amazing structures and the history is incredibly interesting.  The reconstructed crannog is based on a nearby 2,500 year old crannog that has been examined by archaeologists.  As the the crannogs have collapsed into the water they are particularly well preserved and there have been lots of exciting finds including small remnants of fabric. I will be writing another post all about our crannog fun soon, so watch this space.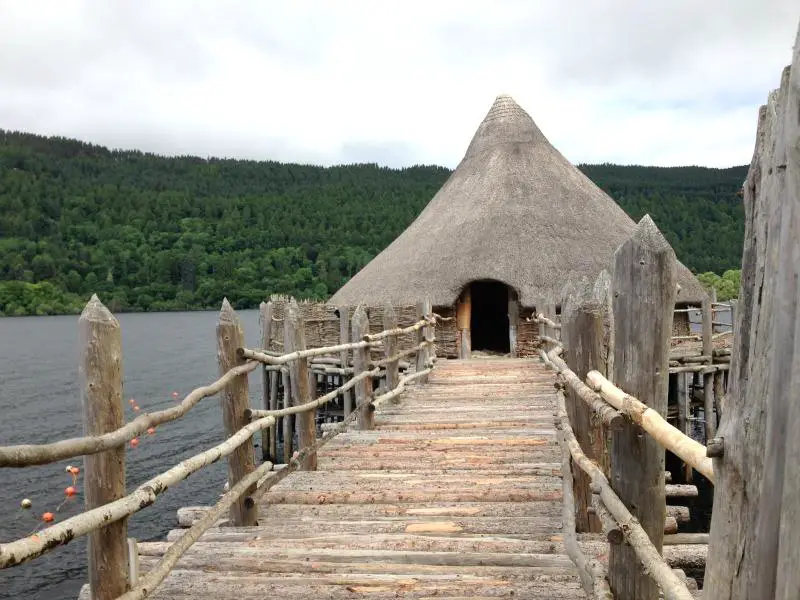 By the time we had finished exploring the Crannog Centre it was time for a late lunch at the Marina restaurant next door.  The boys and I enjoyed mussels and pizza, I still find it funny that despite littlest being a fussy eater he loves to eat mussels!  Of course we needed dessert too and being my birthday I completely forgot to take photos of the food and wolfed down everything. Ha ha!
When we got home in the late afternoon we found my parents had visited and left a little gift and tied balloons around the front of the house.  So lovely to know they care and it gave me a big smile across my face.  However, the inside of our house was a bit of a state, I hope they had their eyes closed, eek!
How do you normally spend your birthday?