Disclosure: This post may contain affiliate and commercial links.
Unusual Family Holidays
It's great to have holidays together as a family, but as the kids get older it's good to have more unusual trips planned.  Perhaps even getting the kids to help choose the destination, mode of transport or activities.  There are more types of holidays available than simply a plane flight to a beach destination (although clearly that is also a fun holiday for more families!).
Below is a list of holidays that are a little more unusual, but definitely a viable alternative to the usual package holiday.
Travel The Rails
Riding the rails seems a bit like a backpacker ideal when you're in your teens or early twenties, but this is actually a very cool thing to do as a family.  The kids will love choosing the destinations, helping to find where to go in the stations and checking train times with you.
Where To go?
Interrailing is an obvious choice in Europe, but you can also travel from Europe across into Asia by train if you have the time.  Alternatively fly in to a country such as India and then use the trains to travel around the country.  China and Japan have the super fast bullet trains to try out and make getting from A to B so much easier.
There are many famous trains that you can look to take long trips on, The Ghan in Australia, Rocky Mountaineer in Canada and the Trans Siberian Railway across Russia.
Perfect For…
Families who like trying out different modes of travel and want to try a more eco-friendly way of travelling.  As trains are public transport and used by many people, they are much better for the environment than plane journeys.
Sailing Holiday
I love being by the sea, it's definitely one of my happy places, listening to the waves crashing and the sea birds calling.  A lot of our holidays seem to include trips to the beach or rivers, somewhere beside the water.  So wouldn't it be even better to have a holiday sailing on the sea?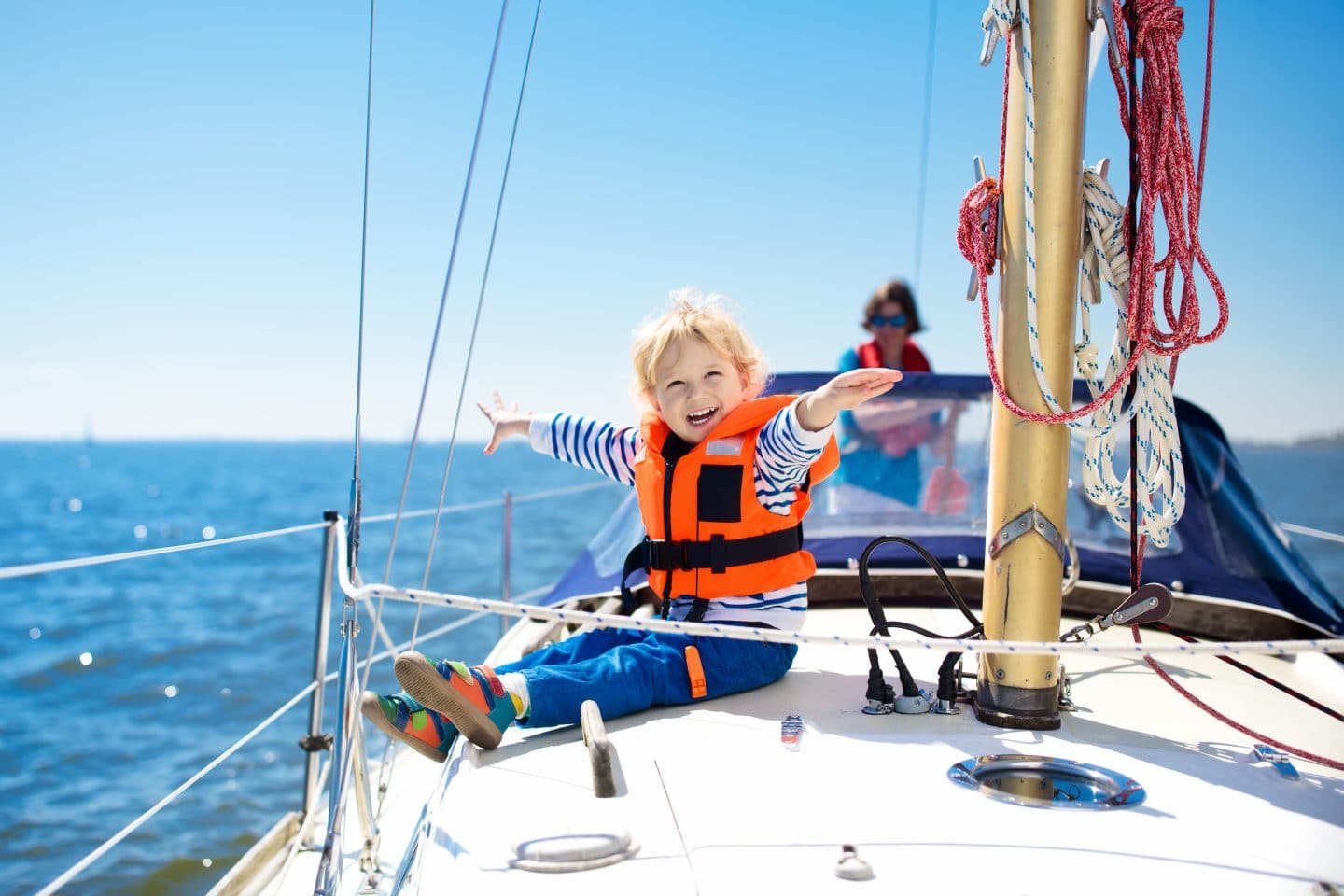 Who Is The Skipper?
It sounds awesome to me, although neither my husband and I have any sailing qualifications.  Fortunately there are two options.  The first would be to hire a skipper to sail the boat for us and the second would be to take a training course, where we could learn as we're on holiday or before the trip.
I think a yacht holiday in Greece, sailing around the islands and stopping at secluded beaches sounds amazing!
Perfect For…
A sailing trip is perfect for those who love water and for children that are comfortable with water.  If you have have a sailing qualification or are willing to take the time to learn, then you'll especially love this trip!
House Swap
Have you ever wanted to visit somewhere new, but the accommodation was just too expensive?  Well this is where house swapping can be a great option.  There are any house exchange websites available that give you the option to swap houses or simply stay in someone else's house free of charge whilst they are away.  These trips can be for a few days or several months, depending how long the person is away for.
How To Arrange A Stay
Check out Love Home Swap and Home Exchange as potential options for home swaps.  Each website has their own rules and costs.  Check out reviews of potential house swaps before you choose what to accept.
Perfect For…
Those on a budget and who want to live like a local.  Clearly this type of holiday won't suit everyone as you have to be comfortable in staying in someone else's house and possibly having someone in yours too.  But doing this you are going to be living like a local rather than a tourist and have access to the normal amenities that family homes provide.
Cycling Holiday
You can combine a cycle holiday with a train trip in some places.  With younger children you might want to fly somewhere and then cycle in the countryside where there are a lot of cycle paths available off the main roads.
Where To Go?
Scotland actually has some great cycle paths to get you started, with the Rob Roy loop a great day trip of 13 miles or a 6 day trip from Vatersay to the Butt of Lewis in the Outer Hebrides along the Hebridean Way cycle route.
Research cycle routes in whichever destination you are heading to, you may be surprised at how accessible cycling is no matter whether you bring your own bikes or hire at your destination.  It may useful to make sure everyone's bikes are up to scratch for the trip, you can get some good deals at local shops, but if you're on a budget check out Decathlon's bike selection.  They are a good price and are actually pretty good quality, I've had one for many years with no complaints!
Perfect For…
Families who love an adventure and are reasonably fit.  With younger children you will need to take into account having them in a bike seat or pull-along carriage behind you.  Older children can cycle themselves, but you will need to break the trip up to let them rest whenever they need to.
Volunteering Family Trip
Sometimes our trips are just about us, so isn't it a good idea to give back occasionally?  Instead of heading somewhere to spend time lazing on a beach or eating lots of food, consider a trip where the main focus is volunteering and giving back to a local community.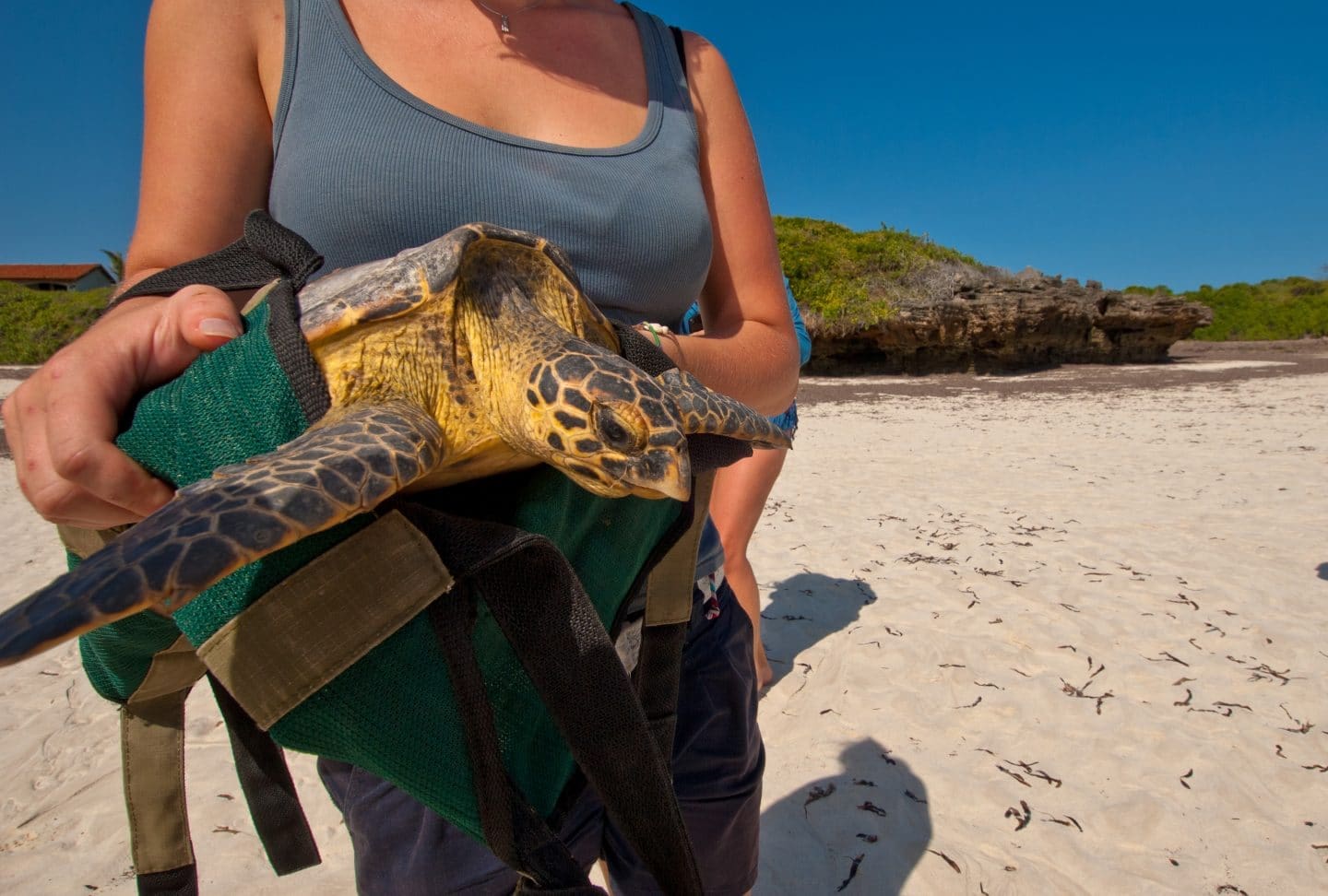 Type Of Voluntary Work
There are lots of different types of trips available around the world where you can volunteer.  Depending on the age of your children you could head somewhere to help with animal conservation efforts, such as Lemur conservation in Madagascar or Giraffe and Lion conservation in Kenya.  There are various places where you can help with marine conservation, particularly around the coral reefs of Belize.
With older children you can head to areas where they need help and donations for families or assist in the rebuilding of areas after natural disasters.  The human related volunteering projects are mostly for older children, whereas younger children are more likely to be welcome on animal and habitat conservation projects.
Perfect For…
Families who want to show their children that we can find ways to help others around the world.  It's good to give back to communities both at home and away, so this is such a good way to introduce helping other people and animals.
Pin For Later