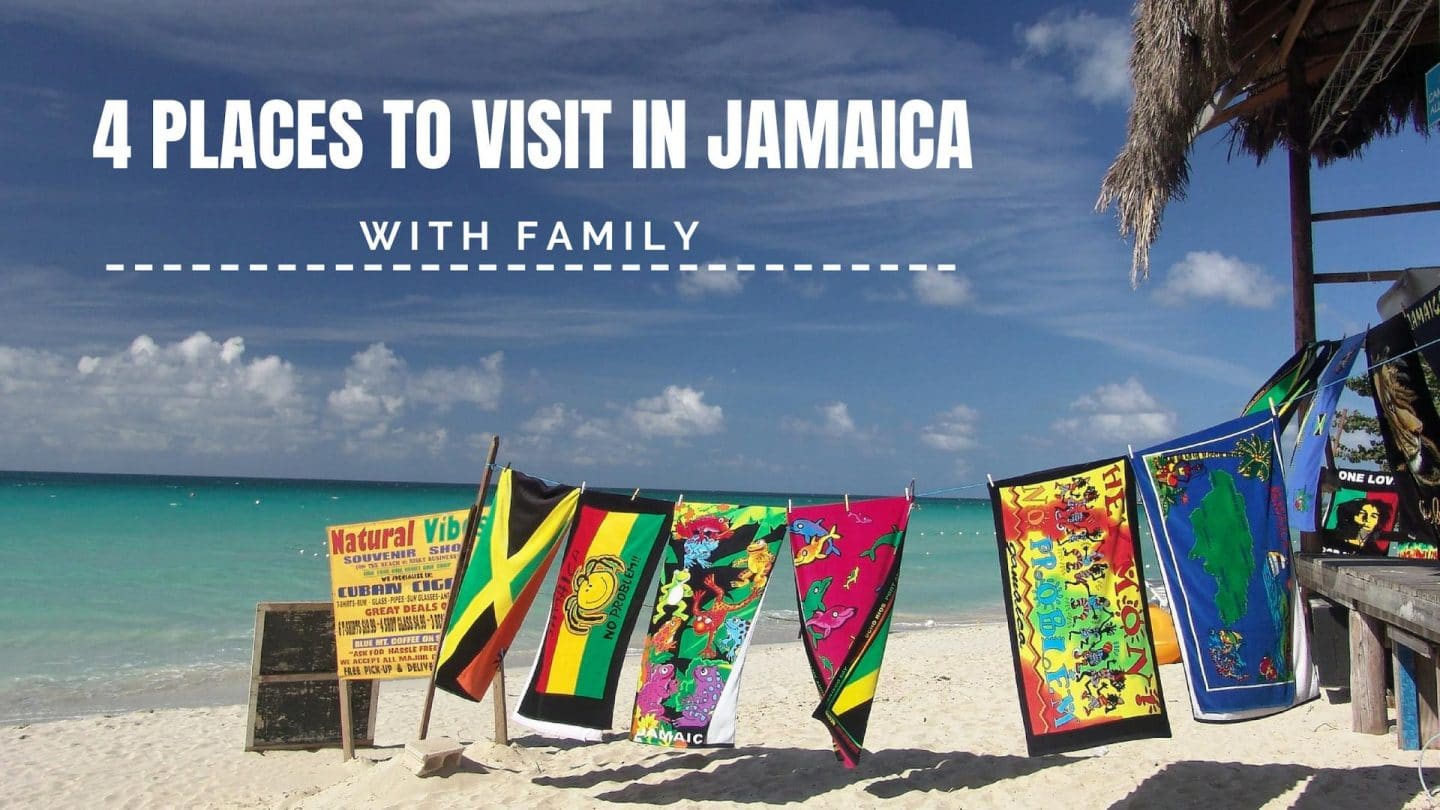 Guest post from Clare at Freddie's Mummy UK
Booking a trip to Jamaica can take some planning, especially when going with young children. There is nothing worse than spending your hard-earned money for them to be bored within 5 minutes.
First things first though, make sure you stay at a kid friendly resort. There are a number of adult only resorts which of course you wouldn't book with children. But check they have a good kids club with great reviews. Even if you have no intention of using the kids club it is always a great sign as to how child friendly a resort is.
Before travelling to Jamaica, we did plenty of research as to what we wanted to do while we were there. We love travelling as a family and want to experience new things, so it would be unlikely we would go back to the same place. Now we do enjoy a relaxing holiday so we don't actually make any plans from the UK. But we have in mind a couple of definite must sees before we go. Then plan to go on days that might not be as nice, or if we want to break up the lounging around the pool!
Our Top 4 must visit places in Jamaica
Dunns River Falls
We have visited some amazing places in the world but Dunns River Falls definitely is in my top 10. It is breathtaking and is steeped in history. The falls were the location where the Battle of Las Chorreras took place in 1657, when the British defeated the Spanish. It is about 180ft high and 600ft long and at the bottom (starting position) the falls empty into the Caribbean Sea on a beautiful white sandy beach.
As we were walking down, I was a little worried I wouldn't be able to do it. It certainly isn't for the very young, or infirm. Now I am neither of these, but I am incredibly unfit and a bit of a chicken, but I did it and I am so glad I did. Our son was 7 and he was absolutely fine but I think anyone under the age of 5 would struggle. We walked up the waterfall with a guide and about 25 of us all holding hands. The guide clearly realised I was a chicken and made me and Freddie hold his hand! AMAZING I highly recommend you do this.
Bob Marleys Mausoleum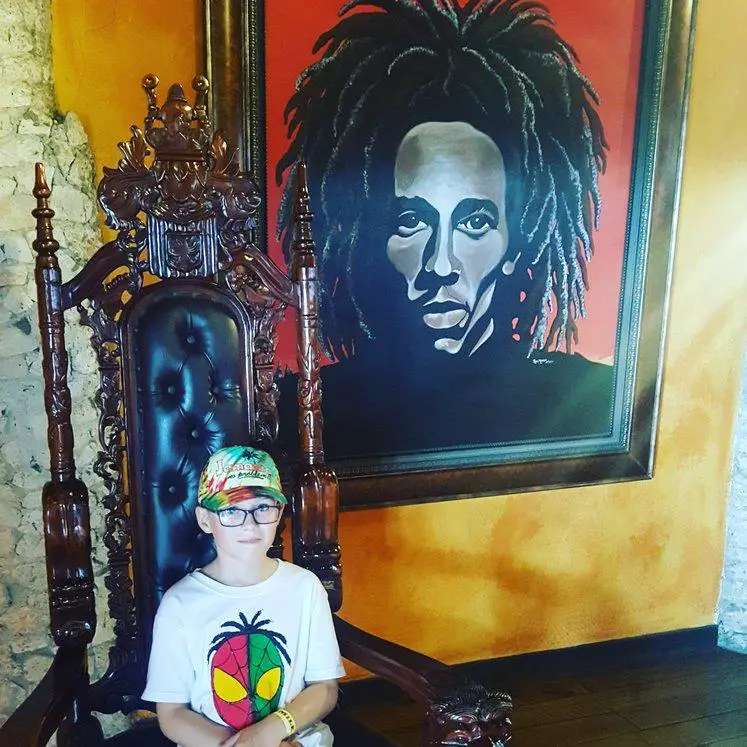 No trip to Jamaica would be the same without visiting Bob Marleys Mausoleum in Nine Mile. We did this on the same day trip as Dunns River Falls as they are fairly close. Again, as I have said I am a big chicken. The drive to Nine Mile absolutely terrified me, much to the amusement of the driver. But we managed to get there all in one piece and it was great. Smoking marijuana surprisingly is actually illegal in Jamaica, apart from at Nine Mile. Now I have never touched the stuff, but there is a lot of people smoking it here. Also, lots of marijuana signs all  about which led to a very open discussion with our then 7 year old. It was great though, there was a band playing all of his songs, and you could see the bed he slept in.
I wanna love you and treat you right
I wanna love you every day and every night
We'll be together with a roof right over our heads
We'll share the shelter of my single bed
We'll share the same room, yeah! – for Jah provide the bread
Is this love – is this love – is this love
Is this love that I'm feelin'?
Is this love – is this love – is this love
Is this love that I'm feelin'?
I wanna know – wanna know – wanna know now!
I got to know – got to know – got to know now!
Yes, we were all singing this when we saw his actual single bed!
Rick's Café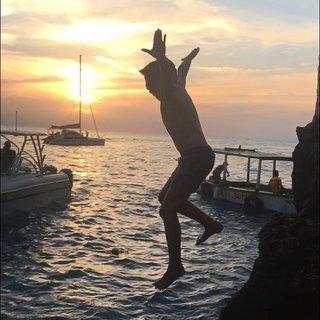 Rick's Café is well known for having an unrivalled view of the sunset in Jamaica. Set near Negril on a 35-foot high cliff, it is also known for a heart-throbbing, exhilarating cliff jump! There are three different platforms you can dive off from, all of course far too high for me. But our 7 year old son did the lowest dive. The dives range from 10 foot to 35 foot. Even if you are not an adrenalin junkie it is great to watch the professionals dive, they are super crazy!
Visit the beach at Negril
Seven Mile beach in Negril is also worth a visit. We were staying in Montego Bay where the beaches were gorgeous, but not on the same level as those in Negril. It is just down the road from Rick's Café so could be visited on one trip. It is about a three hour drive from Montego Bay so unless you really like travelling while on holiday I would recommend doing them together.
Instagram: https://www.instagram.com/freddiesmummyuk/
Twitter: https://twitter.com/freddiesmummyuk
Facebook: https://facebook.com/freddiesmummyuk
Pin For Later