Every year Wester Pickston Railway near Methven in Perthshire has 4 public open days.  The first open day is usually around Easter and this year it was on Easter day itself.
Wester Pickston Railway
Wester Pickston isn't too hard to find.  You just need to follow the directions on their website, here.  They have railways extending into the woodland around the site, with a new track being completed this year.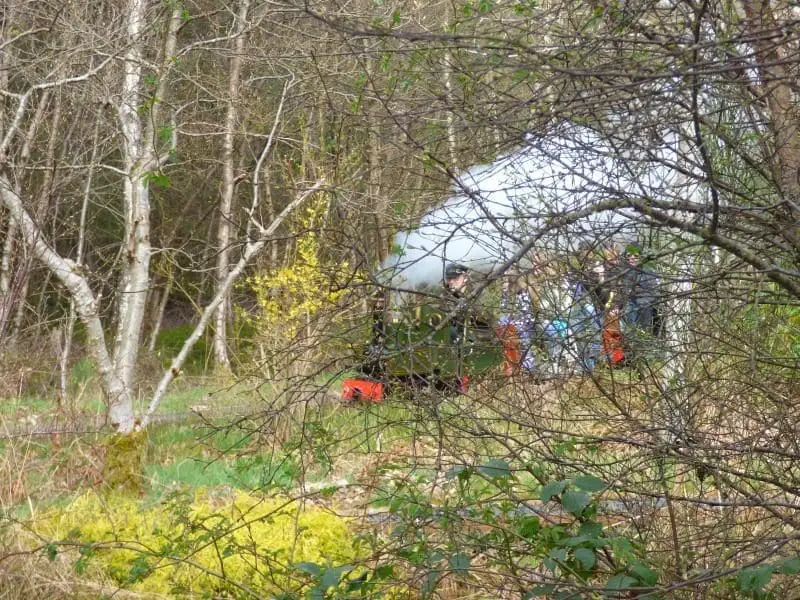 You can buy tickets (currently £1.50 per person/per ride, but this may increase) for trips on both the diesel and steam trains around the woods.  You never have to wait too long for a train as there are so many running.  Normally each train has two carriages where you sit astride the seat.  The trains aren't that fast and little ones can easily sit in front of you.  I would recommend leaving large bags and rucksacks in the car otherwise it can get a bit squashed on the train.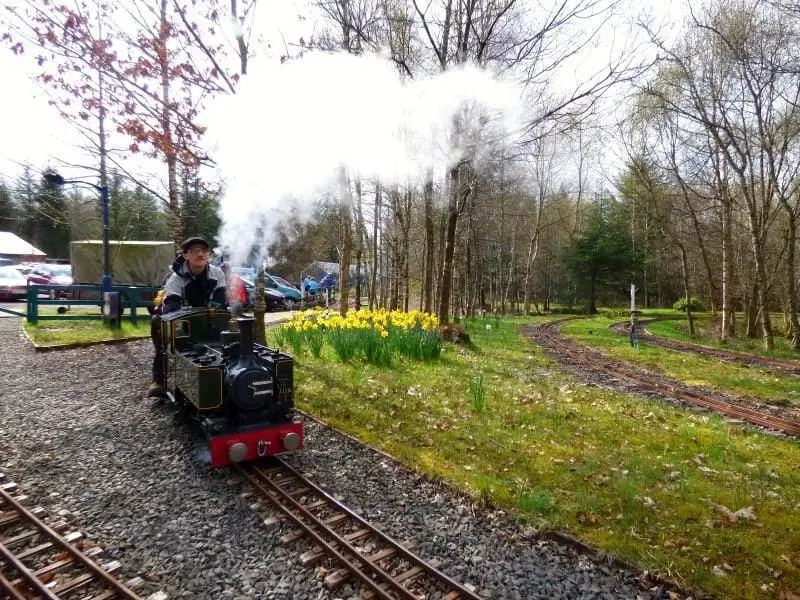 The trains are fun to watch as well as go on, so although we paid for 4 rides each on the trains, the boys were still happy to just watch them race past the fence.
Steam Lorries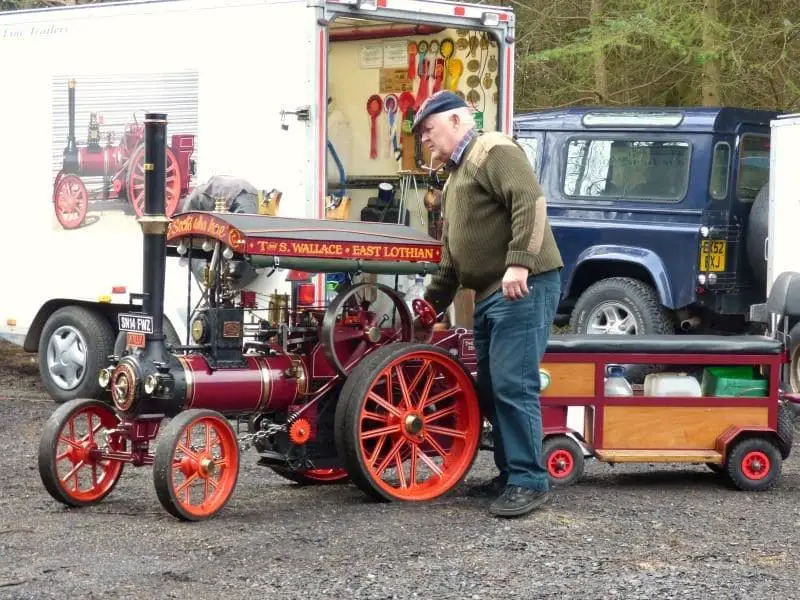 The steam lorries are always fun to watch, but seem to take more effort to work.  They often need to stop for more coal and water, and only 1 or 2 run at a time.  So the queue for these takes a bit longer than the trains.  They are still worth queuing for and the boys had a great time on the back of one with me.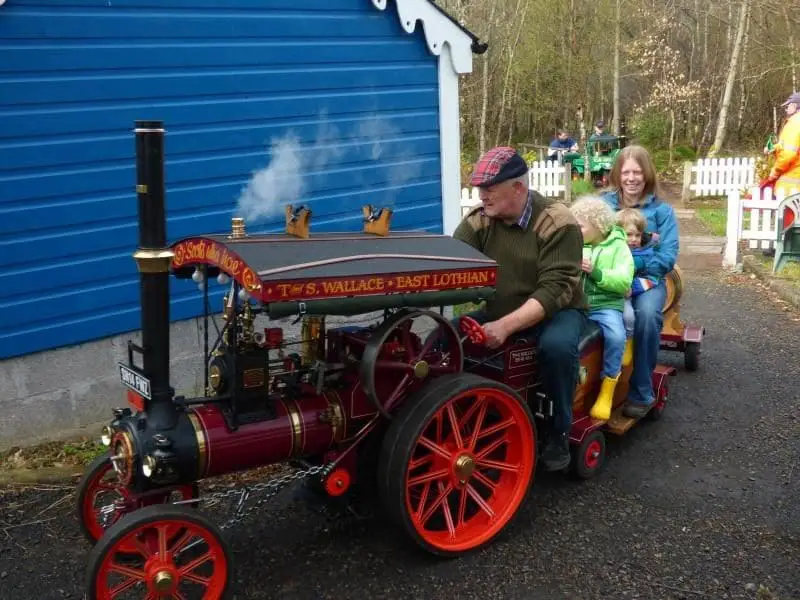 A word of warning, keep childrens hoods up or hats on when on the steam lorry or front of trains.  Our littlest got a bit of hot ash on the back of his neck which gave him a small burn (there is a disclaimer on the tickets).
Miniature Railway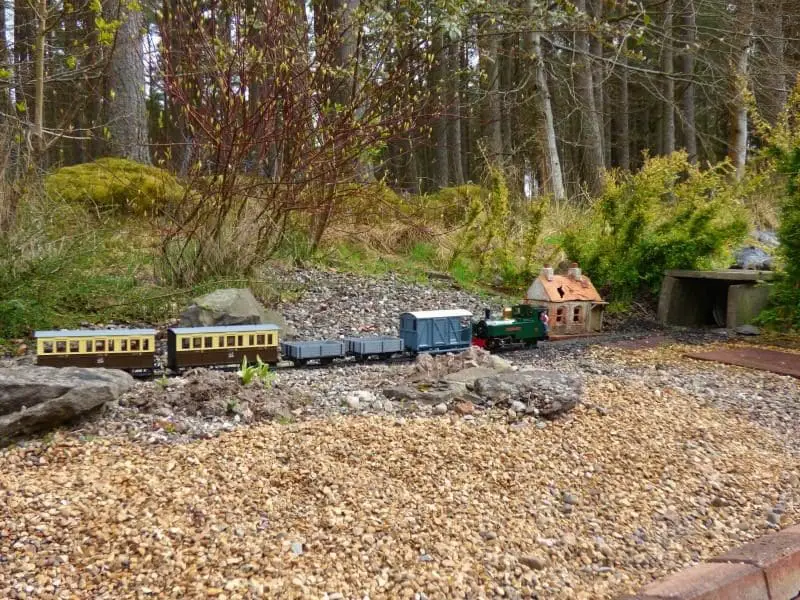 Behind the toilet/ticket office there is a miniature railway with little trains that go up and down a landscaped piece of ground.  It's beside the queue for the larger ride-on trains so it's nice to watch the little trains puff by whilst you wait.  Most of the children love to race up and down watching these trains cross the bridge and go through the tunnel.
Crocs Wellies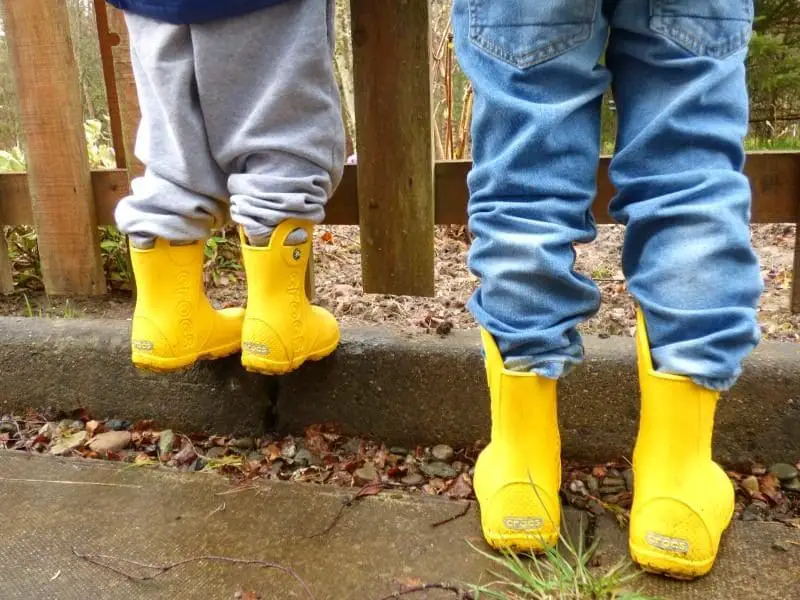 The boys wore their new Crocs wellies to the railway, which was just as well as it was a bit wet first thing in the morning.  They love their new boots for several good reasons.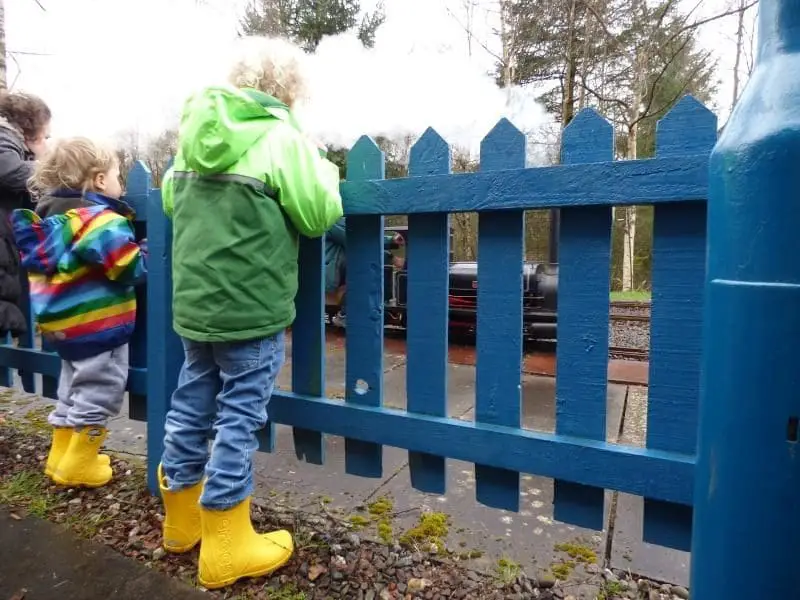 First is the bright colour, of course they love bright colours!  Second is that they are so lightweight and comfortable to wear.  And thirdly that they have handles to pull them on and off.  I personally love that they dry incredibly fast, so great for when they get wet on a cold day at the beach.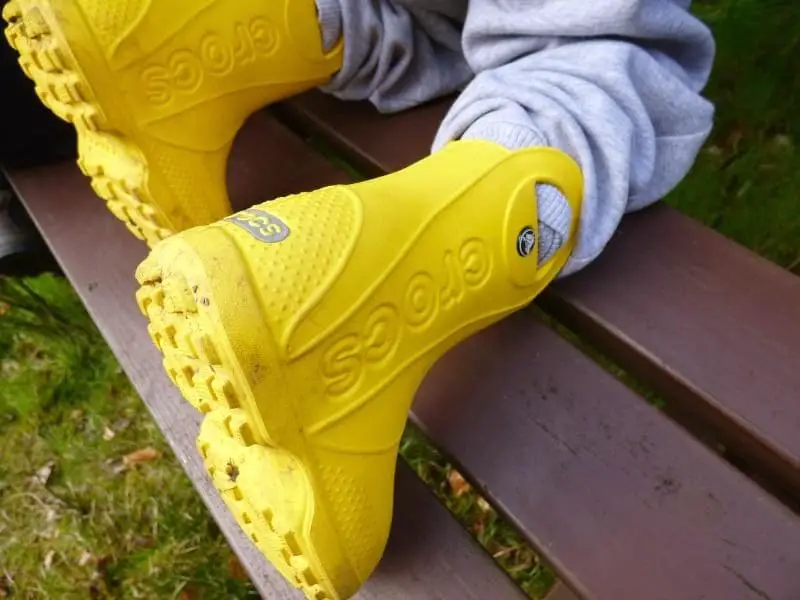 Pin For Later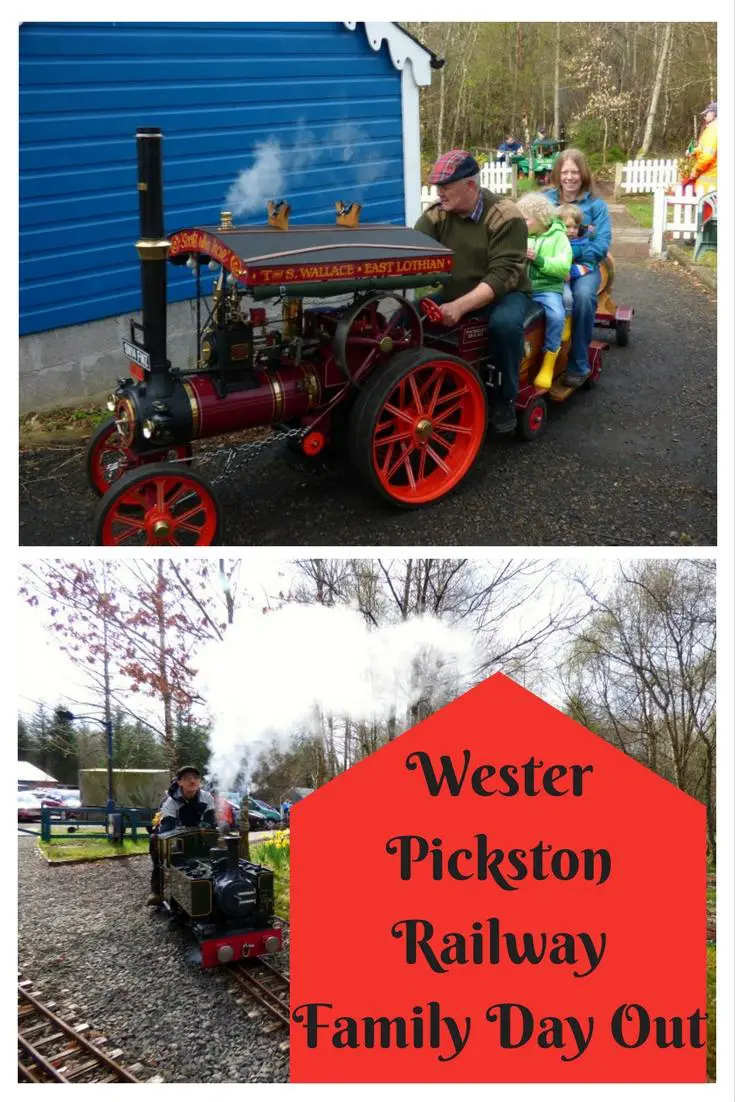 * The Crocs were sent for us to review, however all opinions are my own.