* The products in this post were gifted.
The kids are always getting new clothes, or that's what it seems like at the moment!  Of course that's because they're still growing and we need to buy the next size up in everything.
My husband and I on the other hand tend to wait until our clothes are either worn through or no longer fit (I blame the washing machine!).  So it's always nice when we get new clothing that not only fits well, but looks good too!  So I was pleased to be gifted clothing from JD Williams so I can finally have a few more stylish items.
I could have headed somewhere more photogenic for the photo shoot, but as a mum of two crazy little boys it seemed more apt to head to the park.  At least the wildlings could race around to their hearts content whilst I posed awkwardly for photos.
Joe Brown's Applique Hoodie
The first outfit I tried was the Joe Brown's hoodie with the slogan 'Share The Love'.  I bought it in my normal size and it fits perfectly.  The hood overlaps which keeps out the winter chills and makes it a great winter jumper.
The fit is snug, but enough room to wear a vest top underneath for warmth, plus the pocket at the front is great for carrying things in when your hands are full or you have kids hanging off you!
Berry Balloon Sleeve Top
I've always loved more bohemian styled clothing, perhaps what some people would call 'hippy'.  As a 15 year old I had a neon stripy crochet top that I adored!!  However I find it so hard to come by these days, apparently as an adult I have to wear more serious clothing that doesn't involve such bright colours and loose design.  I was particularly pleased to find this balloon sleeve top in the JD Williams selection of tops.  It's definitely me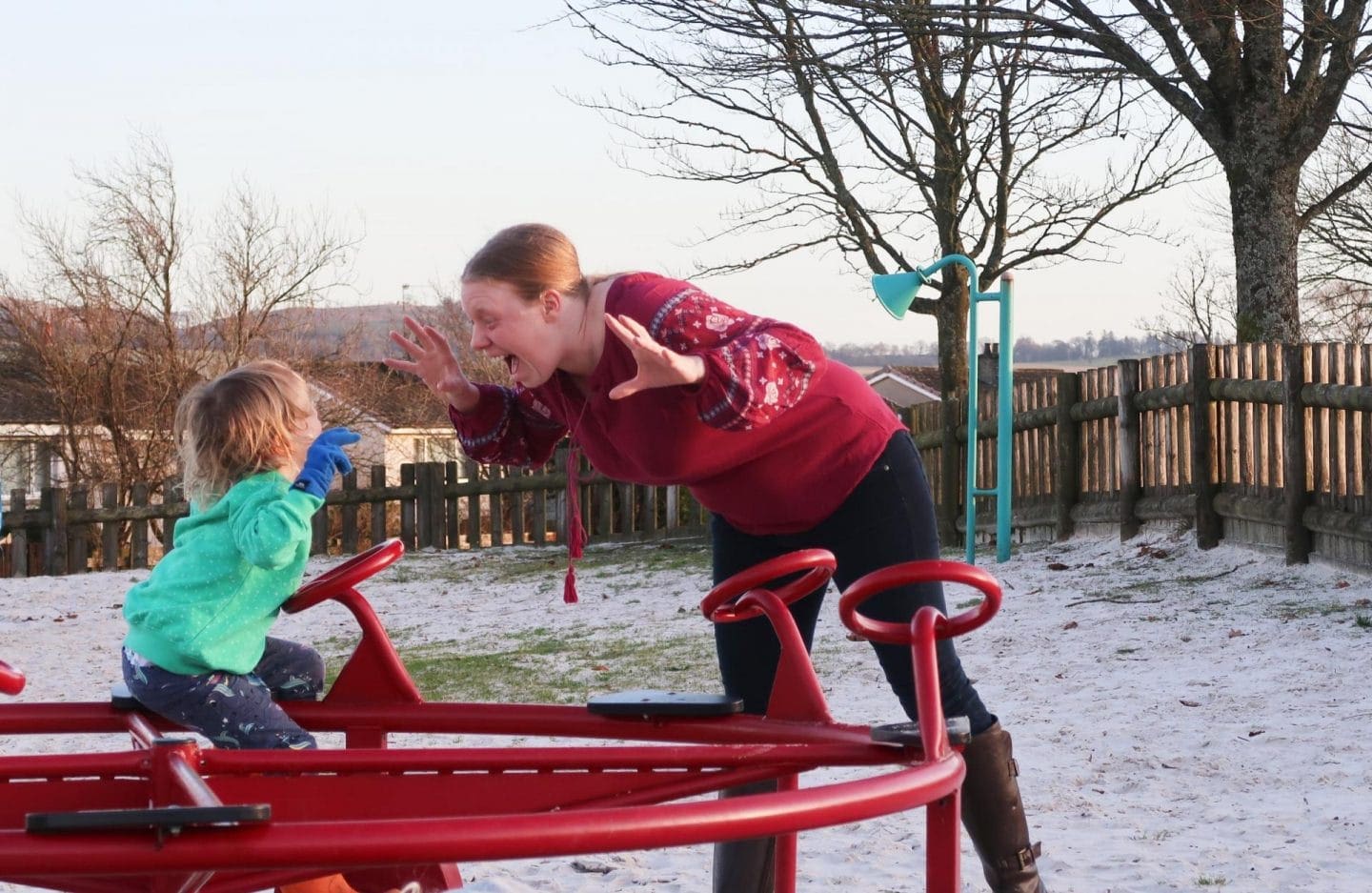 The top is comfy, true to size and has tassels at the neck which can be tied however you like.  The top is a bit cold on it's own at the moment, but will be great for warmer spring days with jeans or even shorts.  It's definitely going to be in the frequently used pile (yes, pile, drawers aren't used as often as they should be here!).
Yellow Padded Jacket
I'm all for bright colours, so what could be brighter than this gorgeous yellow padded jacket?!  It's a great colour and will be great as a light jacket for spring, or with several layers in winter.
The zip does seem a little flimsy and it's not as long in the arm as I had expected from the online photo.  However, I still think it looks good and will be used mostly in spring, perfect for brightening up any dull days.
Also, don't worry about my kids in the background.  Littlest was fine and didn't fall off the tyre, they were simply playing a silly game!
High Legged Boots
I've been looking for a good pair of high legged boots for a little while now.  Most boots I like are ridiculous prices and I just can't justify the cost, but at only £55 these boots from JD Williams are definitely within my budget.  I will have to check back later in the year for new options for the summer.
I have quite thin calves, so the buckles are perfect to fit the boots to my shape of leg, without having too big a gap at the top.  They have also been well used whilst chasing children around (my kids, obviously, I don't just chase random children about!) and still feel comfortable and look great.
When it's a bit warmer I will be wearing them more often with leggings and tunics, the boots will be my go-to for spring days out!
Joe Browns Tunic
In the hope of the coming spring I decided to choose this tunic from Joe Brown's as a great piece to go with leggings and the cute brown boots above.  It's a good length and I love how easy it is to move in.  Sometimes tunics can be a little tight in the wrong places.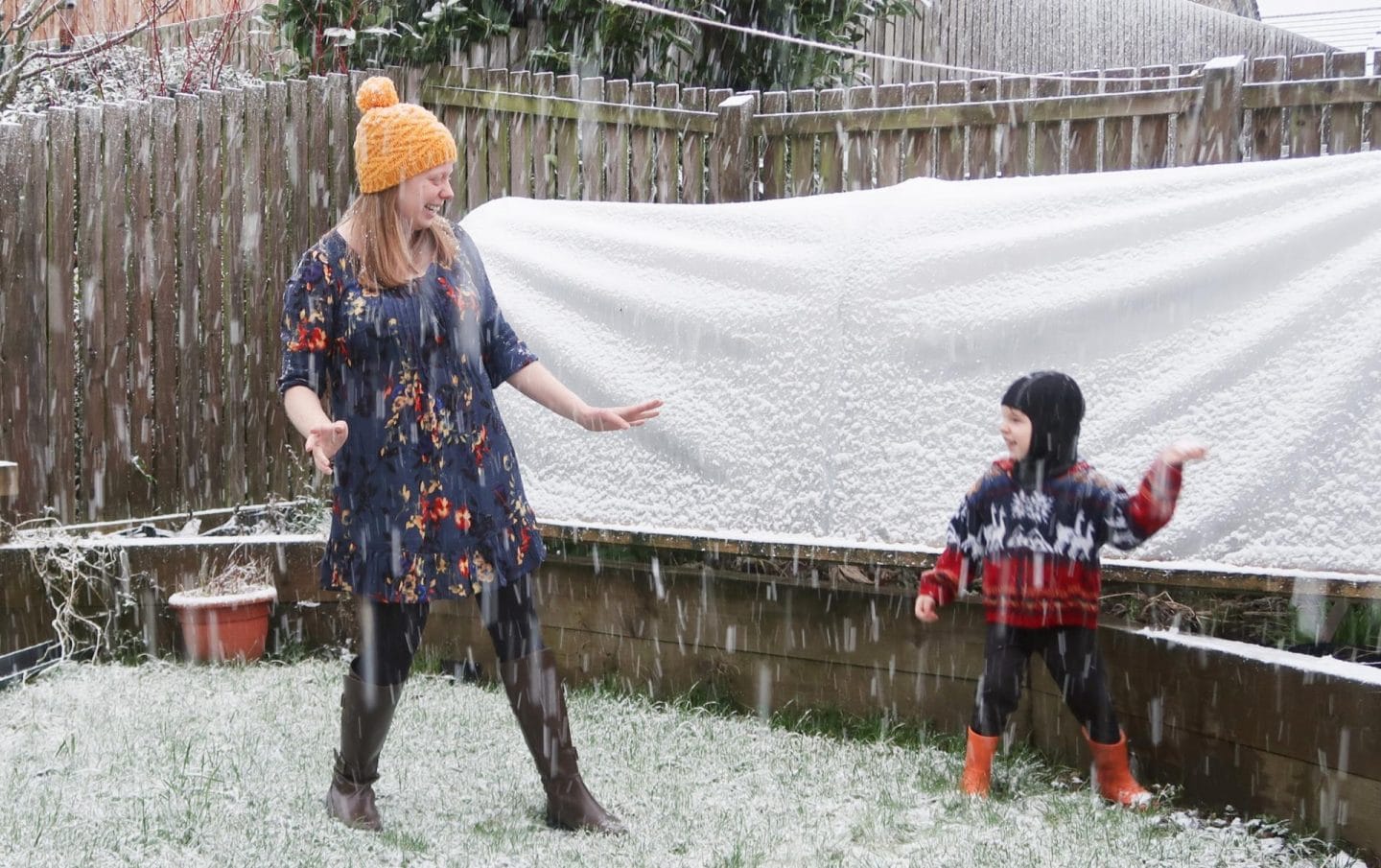 You can easily wear the tunic for both days out with the kids or a night at the pub or even for a snowball fight (although maybe a jacket may be useful too!).  I have certainly had lots of compliments wearing this in public.
I did have an issue with the first tunic I was sent as the tassel broke when I first wore it, but the second one is still going strong.  So I can only assume I was unlucky first time round.
Sequin Tunic
This was my little extra sparkle that I chose!  I really would love one of the kids sequin tops that changes colour as you swipe it up and down, but they don't seem to make them in adult sizes!  Not particularly fair in my opinion.
The tunic looks great for a night out or special occasion, or just a little dancing with the family?!  I may as well get the use out of it, I'm not one for keeping things for 'special days'!
Pin For Later