We are always off out visiting museums, castles, parks and attending groups with friends.  So we were pleased to receive new items for our packed lunches from Eat-Well UK to review.  Plus you can scroll to the bottom to enter our competition to win £80 of Eat-Well's lunch products!
Yumbox Lunch Box
My two boys love to eat, one is particularly fussy and has never been a fan of sandwiches.  I've been looking for a good lunch box with dividers, but not too big that the kids can't carry themselves.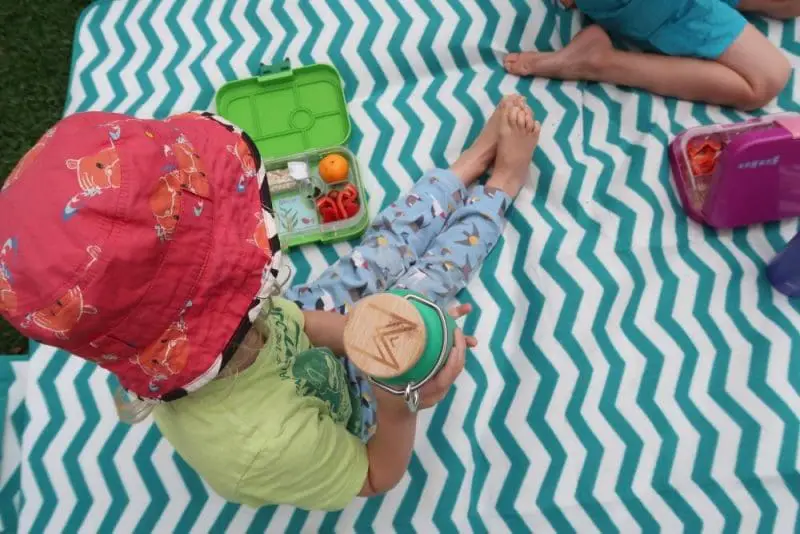 The Yumbox Classic collection is perfect for picky eaters.  There are 6 different compartments that you can fill with various items for the children.  The way the box seals also means that you can add more liquid items into the compartments, such as yoghurt or hummus and it doesn't leak into your other foods.  No soggy crackers here now!
Easy to remove and clean the plastic divider, you could also use it without the divider for bigger items in packets or with a sandwich wrapped for lunch.
Montii Water Bottles
I've struggled with water bottles for kids for years.  I dislike the plastic ones that have built in spouts that can't be easily cleaned.  Then we've had plenty that have leaked over time and of course there is the environmental impact of plastic water bottles.
Montii water bottles are different though.  We chose to go with the larger 600ml bottles, but there are also 350ml bottles that are suitable for little ones to carry.  Made of metal and with a bamboo lid there is no plastic involved, so a perfect environmentally friendly bottle.
It's insulated and will keep drinks cool, even in the hot weather we've been having and the exterior is scratch and dent resistant.  Perfect for taking on our adventures!
Sandwich Cutters
As I mentioned before my 4 year old can be a bit picky, but there are definitely ways around this.  One of the things I've noticed to work is making his food very pretty.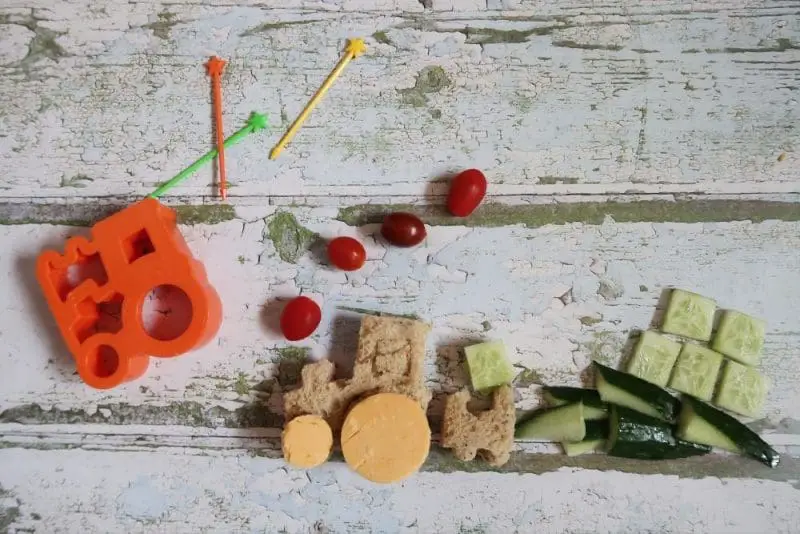 We chose two sets of Lunch Punch sandwich cutters to make sandwiches look much more appealing to him.  As he loves mermaids, I found this cute mermaid and fish cutter set.  My eldest prefers vehicles, so for him I chose a tractor and cow set.
Ok, he still only likes bread and butter sandwiches, but at least he is now eating them!  The cutters also make the sandwiches small enough to fit into the Yumbox.  There are tons of other designs to choose from too!
Stix
Our final item to review were the Stix rainbow star set.  They are just what you need to skewer a few fruit and vegetables, making lunch look a little more enticing for children.
Wraps can be cut into smaller sections and skewered with the Stix to keep them from falling apart.  What would you add to the Stix?
Competition
You can win a set of Eat-Well UK products worth RRP £80, with one of each of the products below included in your prize.
To enter, simply fill in the form below.  Good luck!
* We received the products above to review for the purpose of this post, all opinions are my own.