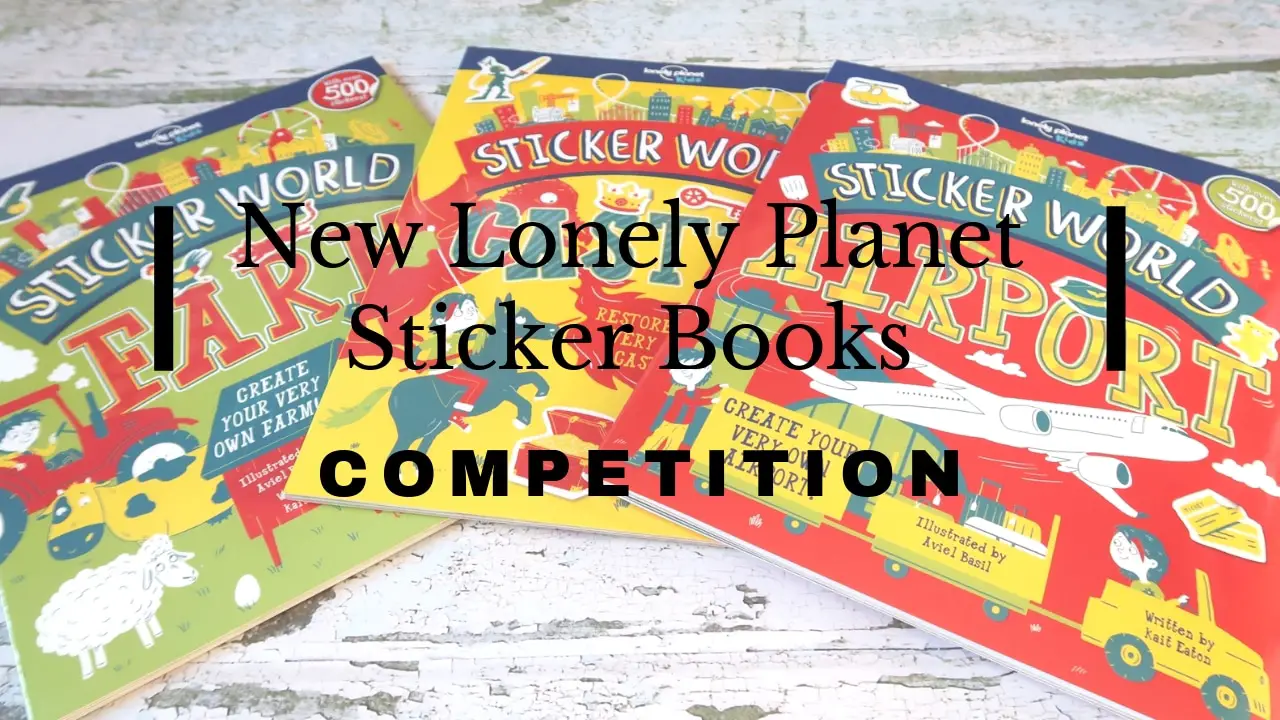 * AD – I was gifted the Lonely Planet sticker books, featured, for the purpose of this post.
My blog turns 4 years old this month, I started when my youngest was just a year old and I love how it's developed over time.  I've created a huge amount of informative posts about travel and home education that are viewed daily, plus it's enabled me to build a fantastic business of my own.  The only reason my little business has done so well is thanks to all my wonderful readers and followers.  So thank you for following my blog and I hope you continue to enjoy reading.
In celebration of 4 years blogging I have put together a series of competitions for my readers this month.  Starting off today with a Lonely Planet sticker book competition.
We're giving away 3 sets of the 3 new Lonely Planet sticker books; farm, airport and castles.
Lonely Planet Sticker Books
Once you have completed your map for visitors to tour the farm, there are lots of other exciting activities.  Plant vegetables, build up the barns, milk the cows and make some yummy ice cream.  There's plenty of work to do on the farm!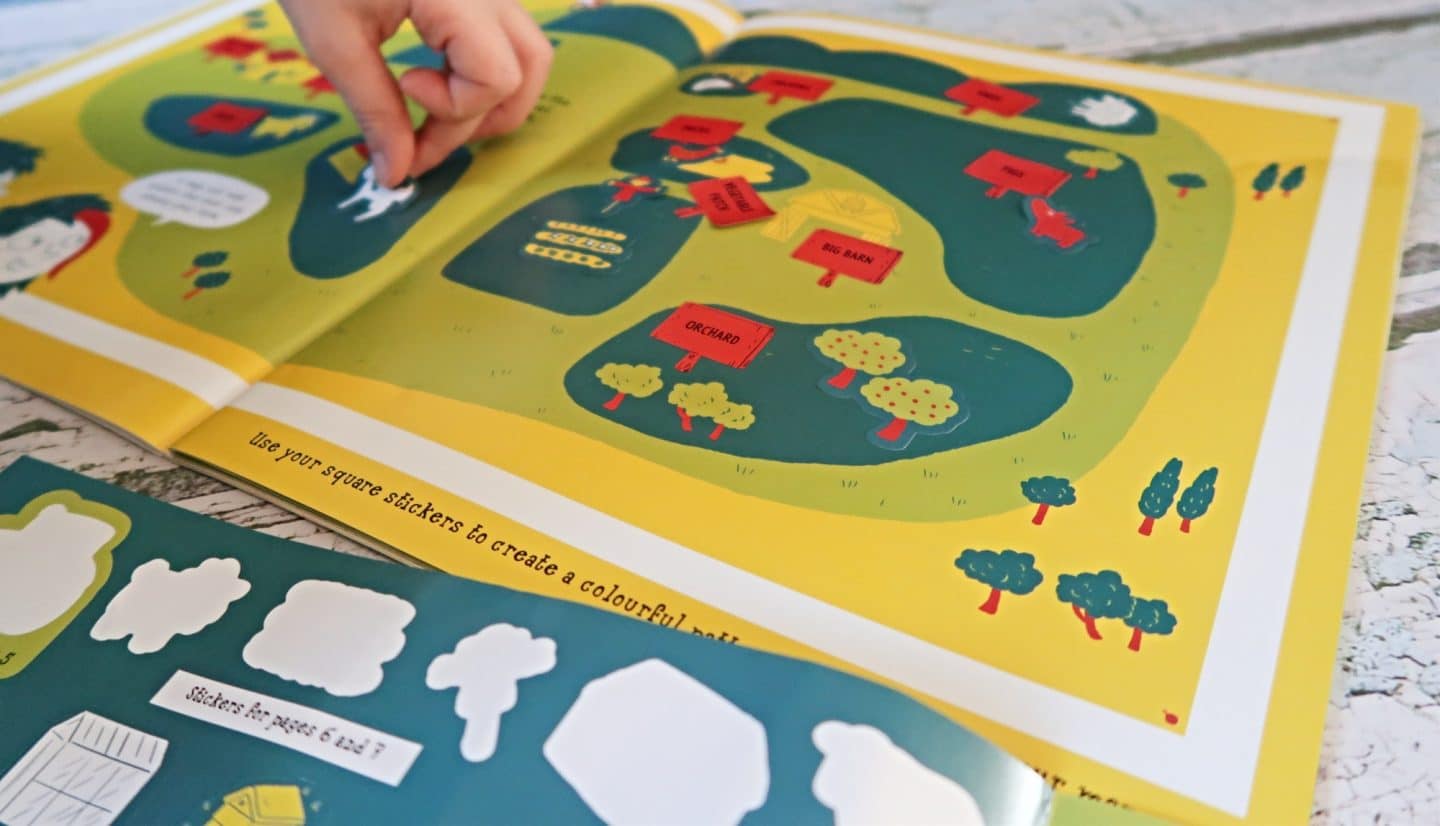 You will need some colouring pens too as there are lots of activities that require drawing and colouring, including creating a climbing frame for goats and drawing a scarecrow to get rid of the pesky crows!
As per the other Lonely Planet sticker books, the castles book has a variety of exciting activities to complete.  You can begin by creating the map of the castle, placing signs for everything from jousting arena to the banquet hall.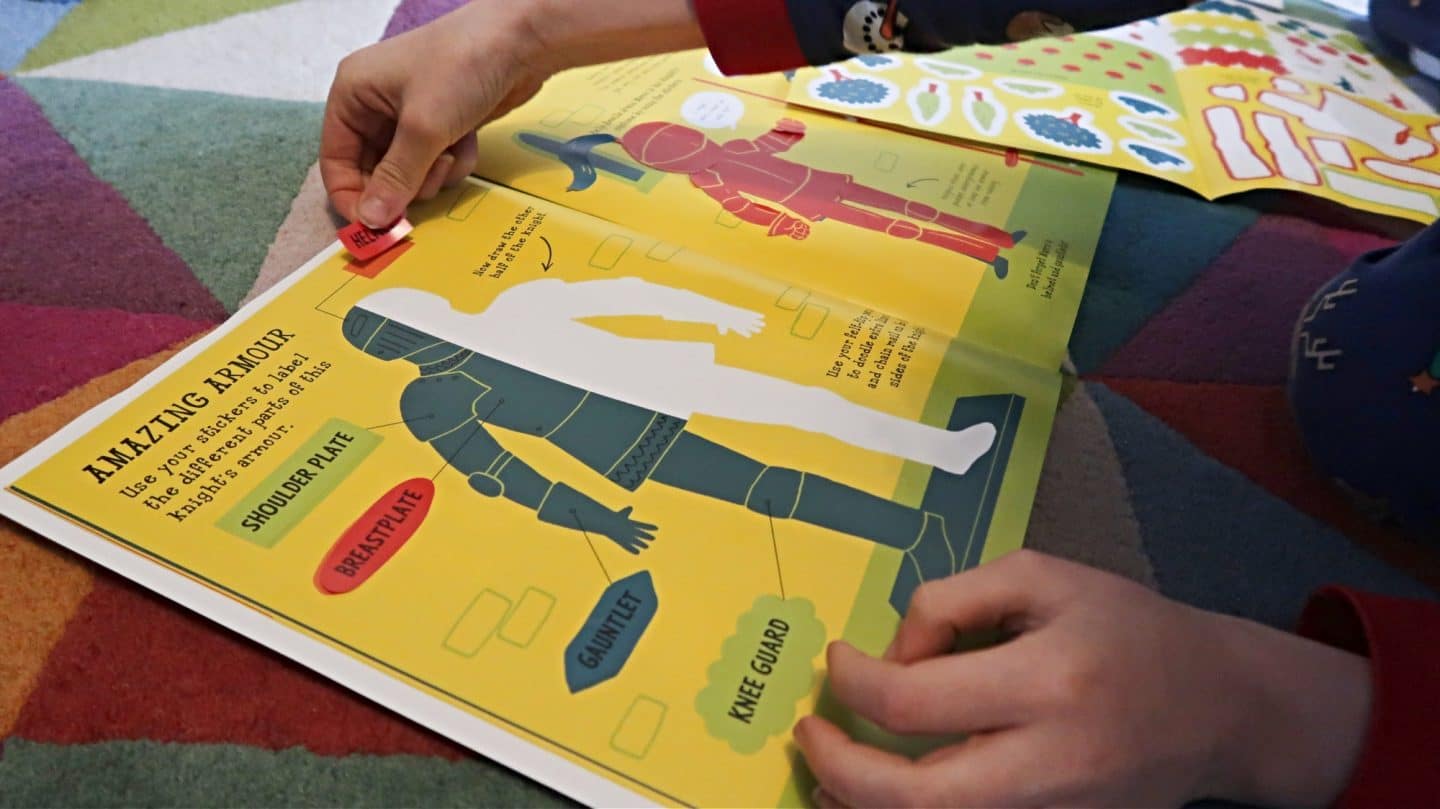 Then you can choose, to create amusing family portraits, design suits of armour, add ghosts to the dungeons or create an amazing banquet for your guests!  There are plenty of other pages too and although there are over 500 stickers, there are also activities which require pens to draw and colour in too.  The 500 stickers does include many, many tiny squares to decorate the edge of the map (I'm not counting them!!), but there are plenty others to use throughout the book too.
Any castle loving child will love this book, plus it's perfect for trains, planes or road trips!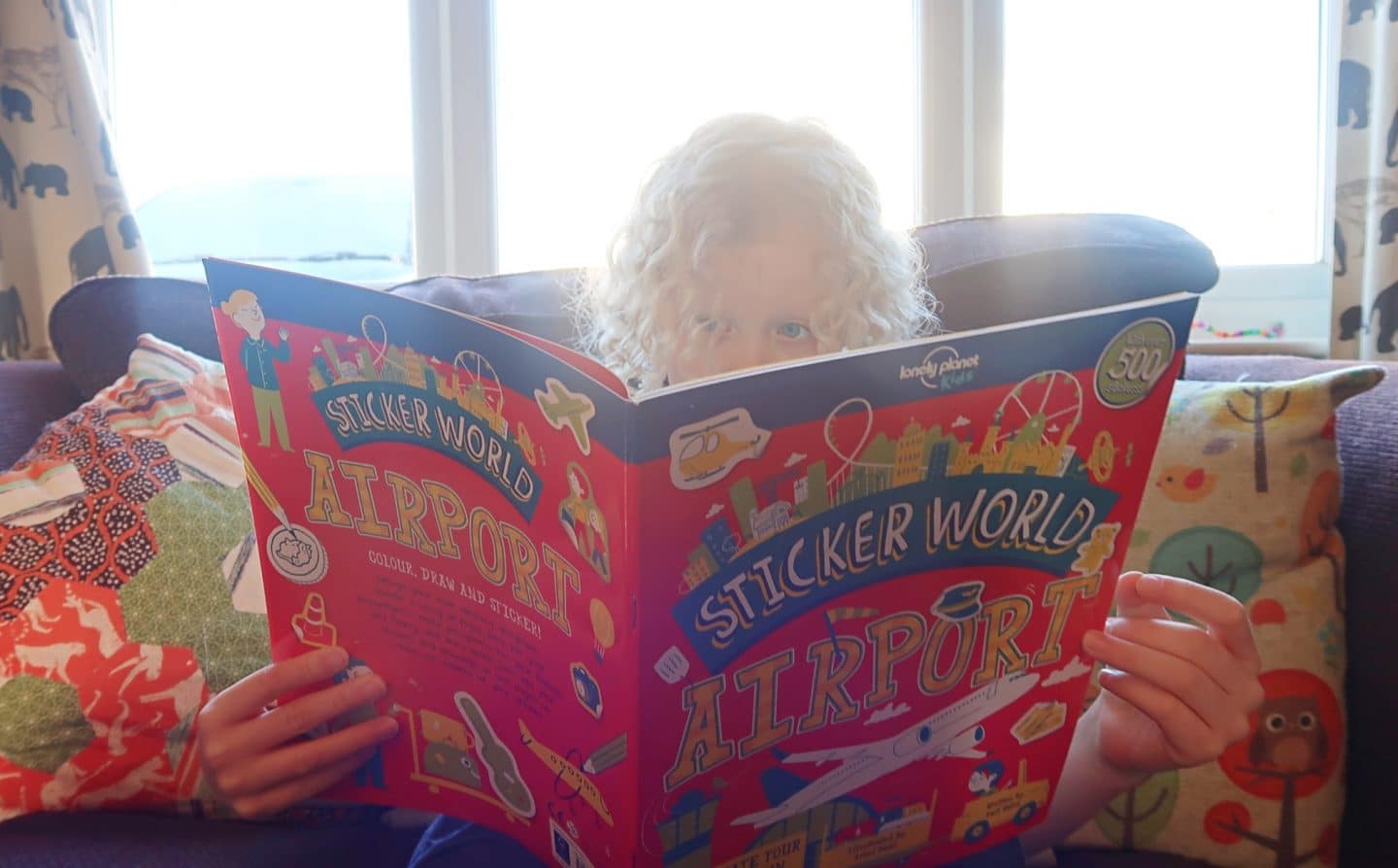 This is definitely a perfect sticker book to use when you are travelling by plane.  Children will love spotting the different pages in the book in an actual airport.
The activities include using the 500 stickers to recreate scenes at check-in, make yummy in-flight meals and find lost baggage.   You can also use pens to draw and colour in various currencies, write in passport details and design hats and sunglasses in the airport shops.
I will definitely be bringing this book with us on our next flight in March!
Competition
To win 1 of 3 sets of the new Lonely Planet Sticker Books simply fill in the Gleam competition form below.
Lonely Planet Sticker Books