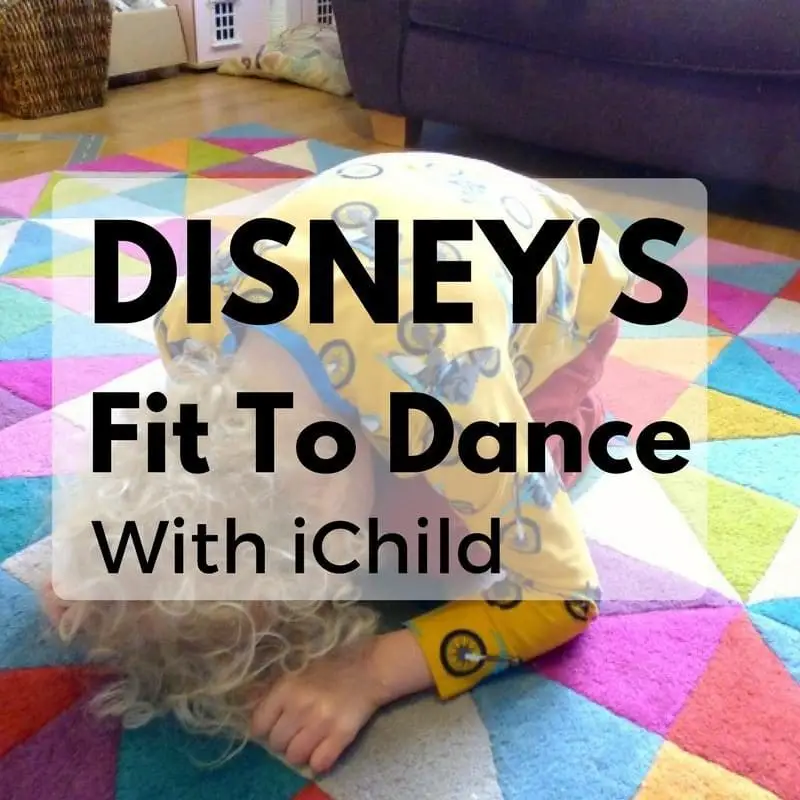 At the end of November my boys were rather excited to go to see Disney on Ice's Frozen at the Hydro in Glasgow.  They had never seen the film before, nor had they seen anyone ice skating, so I wasn't sure what they would think of the whole experience.  The truth, however, was that they were mesmerised!  They loved everything from the story to the costumes, to the ice skating and this led us to check out  the Fit To Dance resources available on iChild.
Fit To Dance is a programme run by Disney on Ice with a heap of free resources to help children learn how to create their own stories, develop characters and use theatrical techniques such as dance movements and set design.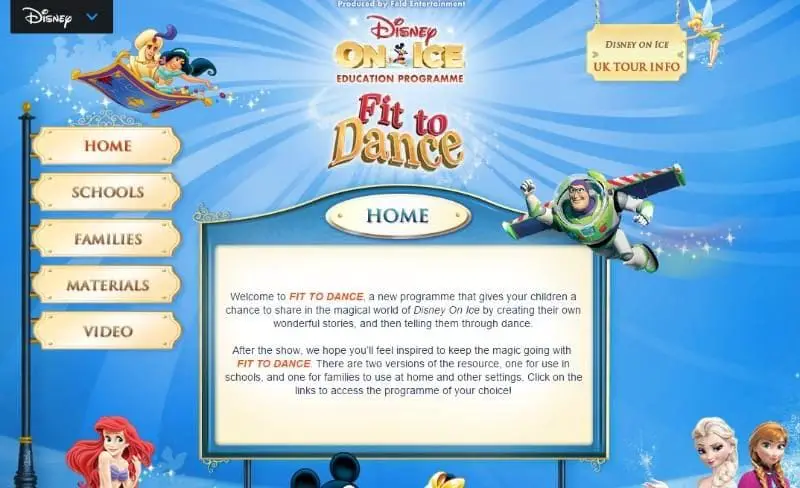 The boys really enjoyed the whole show at Disney on Ice and were excited to get started in making their own stories and dance movements.  Using the free resources they chose the main characters they wanted to feature and then with a little prompting they created a story of their own.
Choosing the characters was definitely the easier part of the process, but I think the part they enjoyed most was considering the movements each character would make along the journey, from sliding across the ice to sledging down a hill (they were rather influenced by the snow we had that day!).
I have always know that our eldest had a great imagination, but it's the 3 year old I have always credited as the most dramatic.  However, our 5 year old really came out in his own when given the task of thinking of new movements for the characters and acting out their story through dance.  The thought process that goes into creating stories and dance moves to go alongside is brilliant to really get children thinking about order, progression and also how others will perceive their 'show'. We also now have daily shows from both boys with the new stories that they make up!
Another idea using the Fit To Dance resources is to act out some of the different characters from chidlren's favourite films and get them to guess who you are.   I tried this by acting out several characters from Frozen (my two are now obsessed by the film) and asking the boys to guess who I was.  It was surprising just how quickly they knew who I was by my acting, maybe it was my class acting, or maybe it's just that they know the characters so well?!
This is a fantastic resource for any child, not just those who like to dance or use their imaginations, most children would probably get quite into it providing you work out what characters would get them really into dancing and story telling.
Check out the Fit To Dance resources from iChild here, there are both options for families and schools, plus videos to that are great for getting ideas.
J x
* This is a collaborative post.